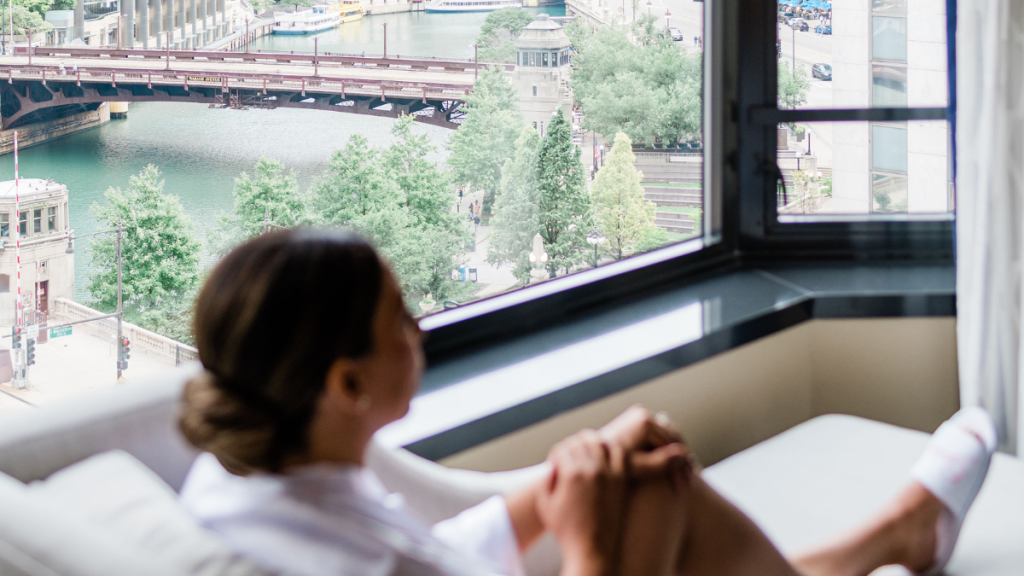 Get A Room: Hotel Room Block Booking Tips with Wedicity
By Tionna M. Van Gundy, CSEP, Wedicity | Featured Photo by Anamaria Vieriu Photography
Working with couples all across the country, our team realized how little information there is about wedding hotel room blocks, why you need them and what you need to know about them. So we've crafted this guide to explain everything you need to consider when contracting a hotel room block for your wedding guests.
WHAT IS A WEDDING ROOM BLOCK?
A room block is a reservation for ten-plus rooms at a specific hotel, which is considered your "host hotel" for the wedding. Typically this hotel is nearby the ceremony or reception location for easy guest accessibility. The reservation is an agreement with the hotel to lock in a discounted rate for your guests for a specific amount of rooms, pre-determined by your needs and the hotel's inventory.
A room block is a contractual agreement with the hotel, so be sure to read the contract carefully to fully understand what you are committing yourself and/or your guests to! A traditional room block comes with an attrition clause, which is a commitment to pay for a specific number of rooms (typically in the form of a percentage of 80-90%).
Example: If contracting a 20-room block with an 80% attrition clause; you are financially responsible for 16 of those rooms to be booked by your guests. If fewer than 16 rooms are booked, you are personally responsible to pay the difference.
WHAT IS A COURTESY AGREEMENT?
A courtesy agreement is a reservation of 10 to 15 rooms (or less) that the hotel agrees to lock in at a discounted rate for, but not in a contractually binding agreement. Meaning, if all, some or none of the rooms are booked, you are not obligated to pay any fees to the hotel.
Unless you are confident that your guests are able to fill the requirements of a room block agreement, we highly suggest requesting a courtesy agreement.
WHEN DO I NEED TO MAKE A WEDDING ROOM BLOCK RESERVATION?
We suggest booking your room block about 8-11 months in advance of your wedding date. Hotel rates fluctuate based on inventory, which can be highly affected by the city's convention calendar and major events in the area (i.e. large city-wide conventions like NeoCon, festivals like Lollapalooza, city-based events such as the Chicago Marathon and more), so we suggest locking in your rates as early as possible, especially in larger cities like Chicago.
CAN I NEGOTIATE MY WEDDING ROOM BLOCK RATE?
The higher the number of rooms that are needed, the more likely you'll be able to negotiate the rate itself. However, there is likely more flexibility in the other contract concessions in the negotiation process. Items to consider negotiating are:
Parking/valet rates
Welcome bag drop fees
Number of upgraded rooms based on contract fulfillment
Attrition percentage (you'll want this percentage to be as low as possible!)
Number of rooms allotted for a courtesy agreement
Cut-off date for rooms to be booked (you'll want this to be as close to your wedding date as possible!)
Free Wi-Fi
Shuttle transportation
Breakfast vouchers
Loyalty points
Getting ready room (ask if the hotel can allot your crew a conference room or hospitality suite to get ready in so your newlywed suite stays nice and clean for the wedding night!)
PRO TIPS
MULTIPLE BLOCKS We suggest 2-3 hotel room blocks, unless your wedding reception is at the host hotel itself. Give your guests options at different price points!
FIRST DIBS Consider giving your wedding party and immediate family the hotel booking link and rates first to ensure they have first dibs on making room reservations.
COURTESY AGREEMENT Request a courtesy agreement in which you are not contractually financially responsible for unbooked rooms. Be sure to ask for the maximum amount of rooms offered for a courtesy agreement.
NEGOTIATE For the best perks, always negotiate your contract concessions.
---
About the Author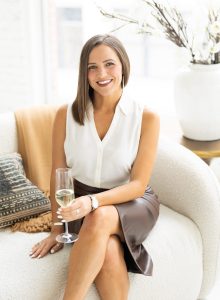 Tionna M. Van Gundy, CSEP is the Founder and CEO Wedicity Wedding Day Detailing. Along with her event planning firm, Fueled Events, she works withing most segments of the event planning and hospitality industries, allowing her to provide clients with a genuine white glove experience and impeccable service. In 2004, Van Gundy became a certified wedding planner, which furthered her passion for the wedding industry. With over 15 years of experience, she skillfully incorporates appropriate design elements into receptions, crafting an ambiance that beautifully reflects each couple's love story.
Wedicity Wedding Day Detailing | wed-icity.com
---