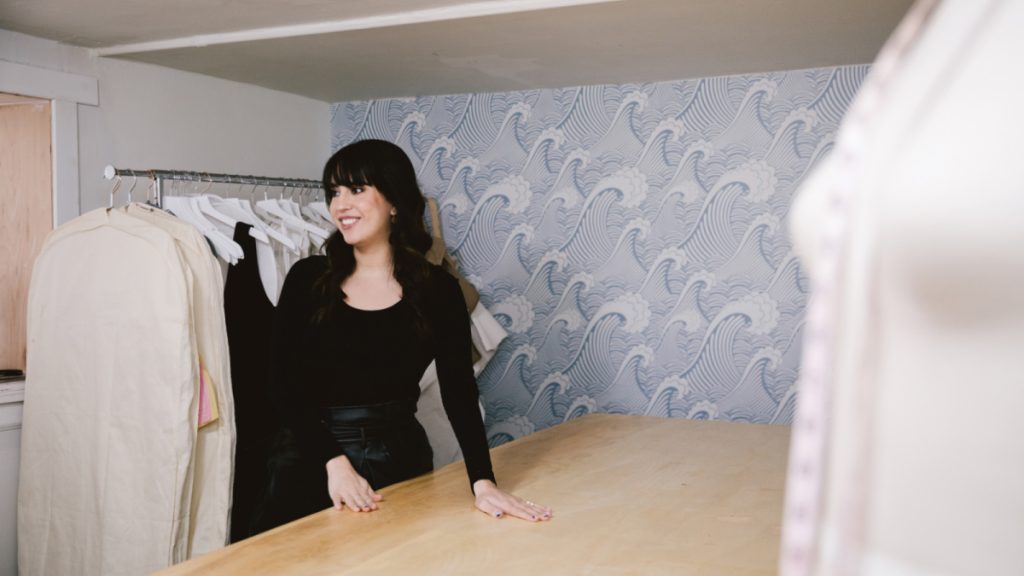 Goli June Bridal: For the True Love Believers
Photography by Rachael Schirano Photography | Collection Photography by Danielle Simone & Co.
Fueled by a swirl of almond latte art, Goli Parvinian Young creates bridal attire for the true believers. Having lived in Chicago, London, Auckland, New York City and Melbourne, she embodies a restless urge to absorb the world. Throughout her years of international travel and moves, a vision for her own bridal line marinated and, in 2019, Goli June was born.
THE ANATOMY OF GOLI JUNE
The Goli June wearer is non-traditional and unapologetic. She doesn't mind breaking the rules … in fact, she doesn't see that there are rules. She has a specific style and wants to express that on her wedding day, while still achieving timelessness and establishing an heirloom. The Goli June collections are full of bridal separates, jumpsuits, short dresses and suiting — really whatever makes the wearer feel most themself.
"You don't have to ask for permission," says Parvinian Young, who believes rules and standards are meant to be tested and wedding attire is no different.
In her line, you won't find a lot of voluptuous ball gowns or puffy details. Instead, the racks are marked with sleek lines and modern silhouettes. Comfort is a pillar of the brand, so you will also find stretch fabrics, buttery linings, soft organza and — sometimes — pockets.
Adaptability is another pillar of Goli June. The garments are designed to be integrated into the client's wardrobe and to go beyond the aisle. With this ideal, the collections include separates like organza coats, detachable belts and accent armbands that can be intermingled into regular wardrobe rotation. These mix-and-match pieces are integral to the brand and create garment longevity, and therefore, a layer of sustainability.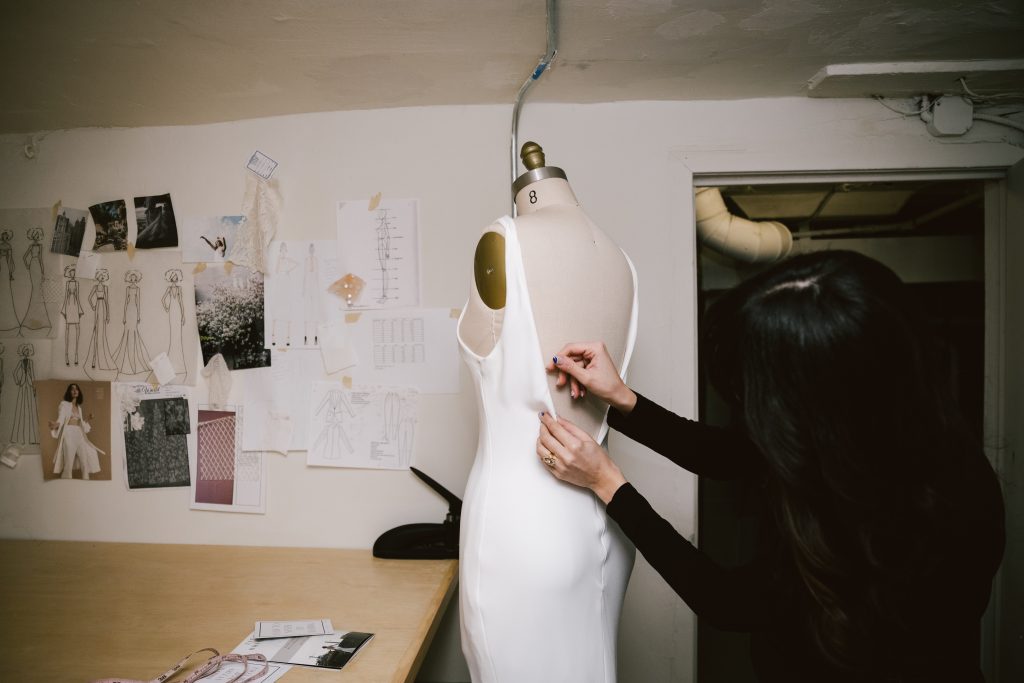 POINTS OF INSPIRATION
As with many creative minds, Parvinian Young is inspired by her environment and surroundings. She primarily works out of her home, so the space is warm and well-curated. Persian rugs, blooming orchids and vintage furniture set the scene.
Some flights below the window sills overflowing with organic matter, is her basement studio. Goli June headquarters is down the stairs and past the washing machines. In a spare room with low ceilings and a space heater, a cutting table with bolts of fabric underneath takes up most of the space.
Inspiration images, fabric swatches, tech packs and croquis variations cling to the plaster walls with masking tape. And on a singular clothing rack are white garments in varying stages of completion.
Notions of what a traditional bridal atelier looks like don't live here. But redefining is what the brand is all about.
Beyond her quiet home and workspace, a life full of travel and living abroad influence her designs. Goli June's first collection, "Stray Here," was inspired by the designer's time in Australia and her second collection, "Light & Brightness," drew from her Persian heritage.
Parvinian Young is the daughter of Iranian immigrants. With her mother a physician and her father a developer, entering the creative field wasn't necessarily an expected career path. But this background only enriches her points of inspiration and world view.
And mixed into everything else, you can't forget the essence of hopeless romanticism. After all, Parvinian Young spent years pouring her love across continents and time zones in a long-distance relationship. While personal life often is separate from one's career, this dedicated relationship with her New Zealand- based partner can't be overlooked. That plucky, hopeful, and devoted practice is in the brand's DNA.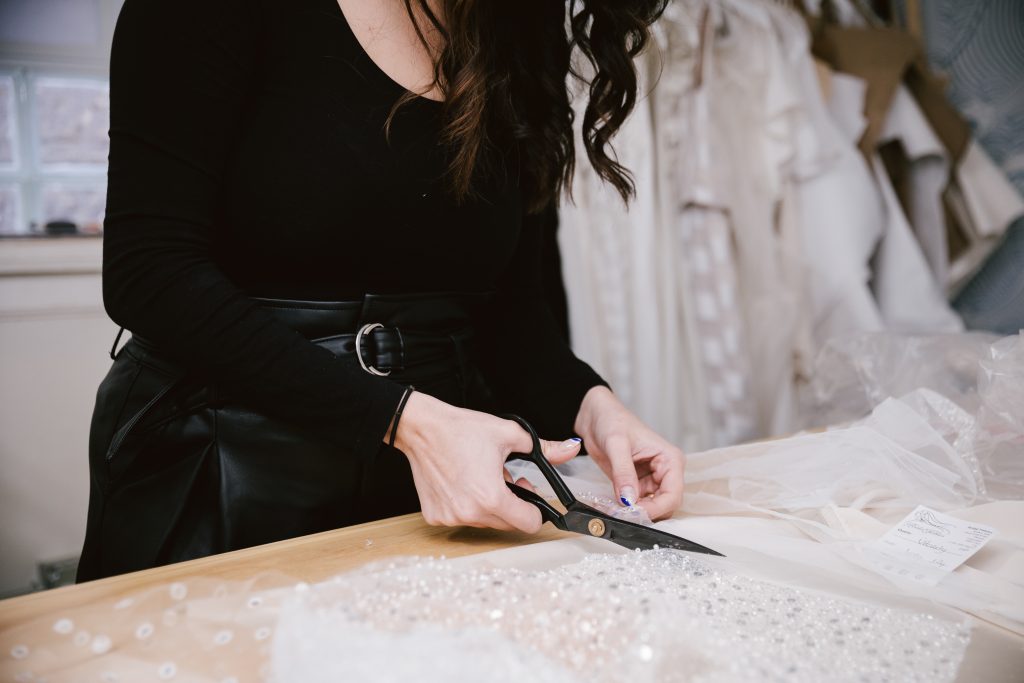 ON KINDNESS
Alongside the brand's tactile comfort comes emotional comfort. A lot goes into buying wedding attire: financial parameters, external approval, body image, decision paralysis. This emotionally charged purchase can be different for everyone. Parvinian Young has seen a lot of clients through the process and makes the experience welcoming and kind. She stands by the tenets of investing in self-care acts, surrounding oneself with those whose opinions will be productive, and being nice to yourself.
With this gentle and encouraging relationship between the designer and client, Parvinian Young teaches self- trust. You've been dressing yourself your whole life, you likely know what you like best and what you're repeatedly drawn towards — trust that instinct. Deciding between this style and that style can feel like a heavy choice, but it doesn't need to be a stressful event.
"Brides will get stressed out because they will pick out a dress and then they're like, there are so many other dresses out there! What if someone comes out with another collection? But you've got a dress that you love," the designer says.
"It is similar to when you get engaged. You found a person whom you want to share your life with. And there could be hundreds of other people out there that you maybe could fall in love with as well. But you found your favorite, you found your person. You're not going to go out and keep looking. So once you find the dress that you love, stop looking."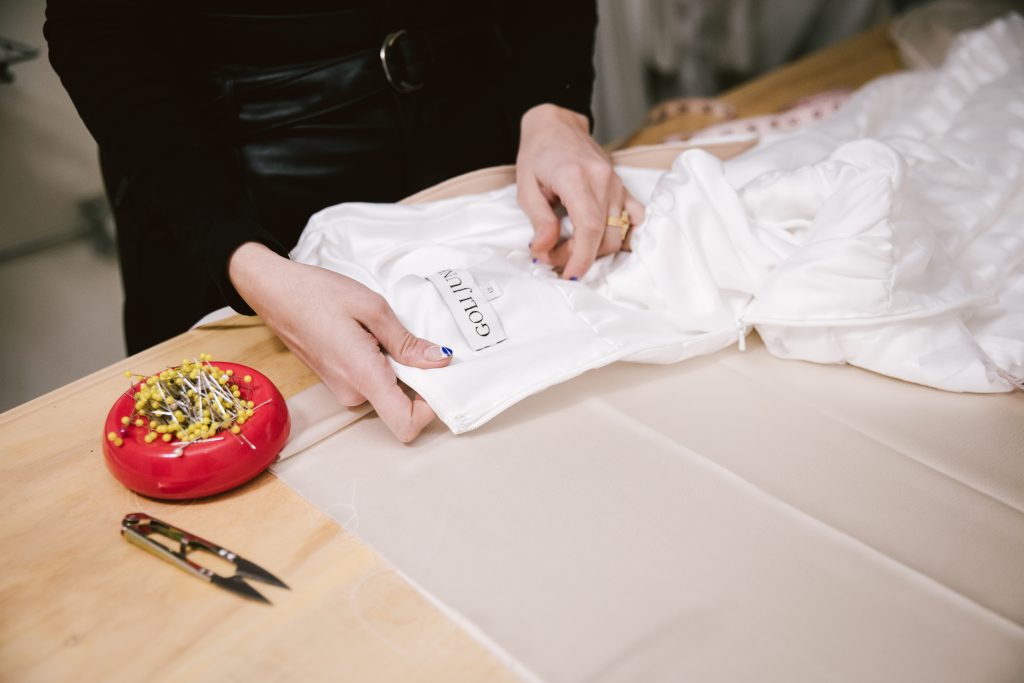 COLLABORATION
The brand's collections define the pillars of Goli June, but at the end of the day, it's all about the client and what makes them feel best.
"We are not very much stuck in our ways, we want it to be a collaborative process with the bride," says Parvinian Young. "So [the client] can take these elements that are really strong to our brand and make them herself as well." Goli June is made-to-order, so each garment has the ability to be customized to the client's taste — beyond just fit and size.
In addition to collaboration with the garment's wearer, Goli June benefits from collaboration with peers. Virtually every step of a collection is completed in Chicago — and that is important to the designer. Parvinian Young has trusted seamstresses and pattern makers throughout the city whom she nurtures partnerships with. "I like being able to meet with my seamstresses. I know everyone who is making everything," says Parvinian Young. And with this intimate relationship, the seamstresses or pattern- makers feel comfortable suggesting technical alterations to the designs. The results are synergistic pieces made in and by Chicago.

FORWARD
Pulling inspiration from home and abroad, Parvinian Young is always thinking forward. Currently, one focus is an emphasis on fit and expanding her size range. While all her pieces are made-to-order, the industry-standard sample size that gets sent out to retailers and trunk shows is typically a size four. Wanting to make sure all potential Goli June clients can see themselves in her works, this year she hopes to add sample sizes of 12 and 22 into the rotation.
The Goli June brand's vision forward is fluid, but the principles are established. Whatever comes to be from future collections will be infused with ideals of sustainability, authenticity, and conviction. Shifting the collective mindset of the wedding attire shopper, the industry needs to support brands who prioritize diversity and inclusion, brands that encourage personal style alongside individual culture, religion, and creed. Brands like Goli June.
---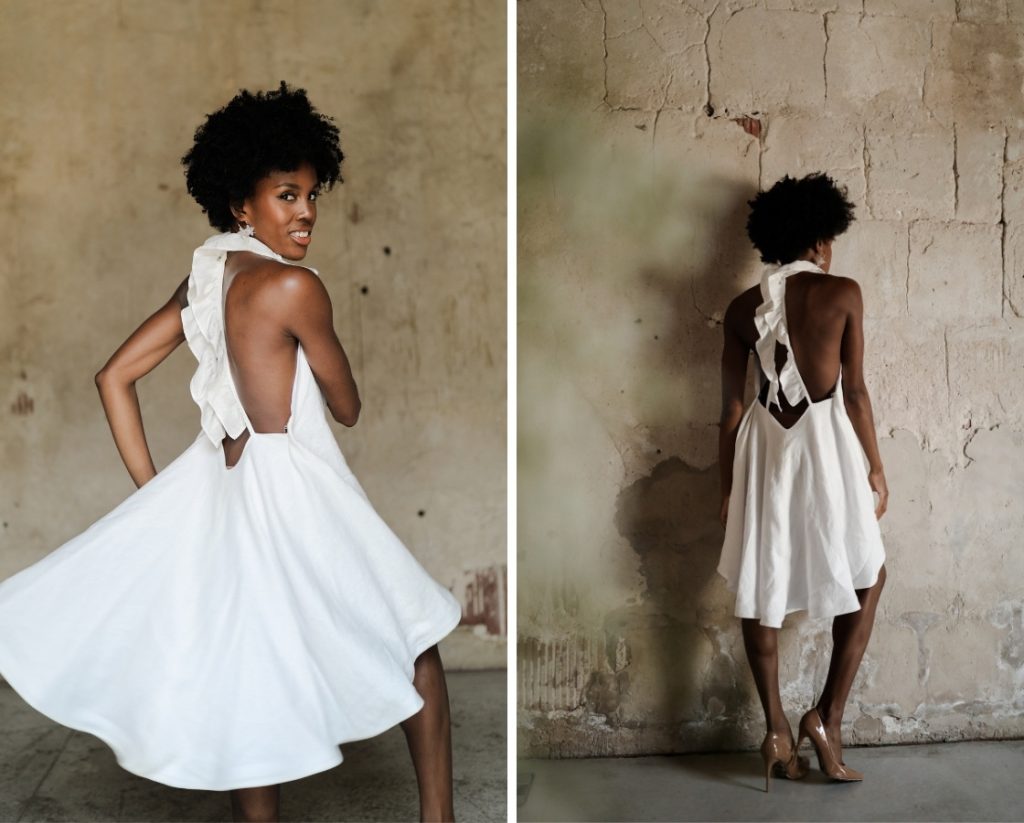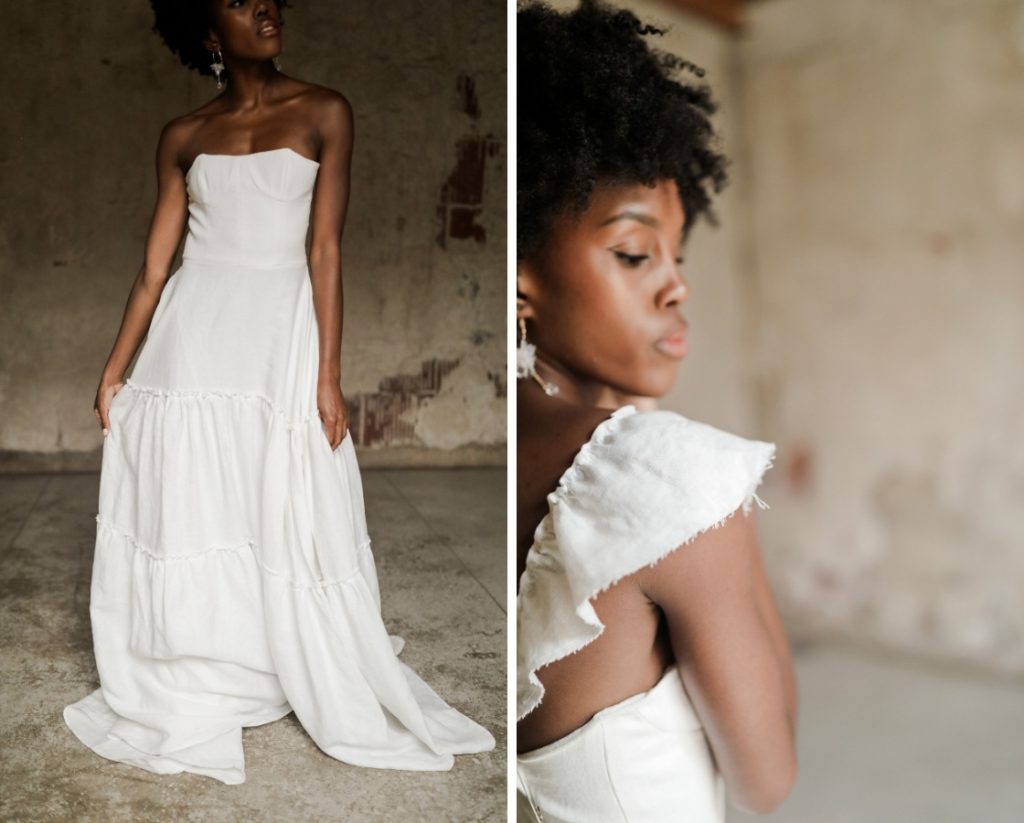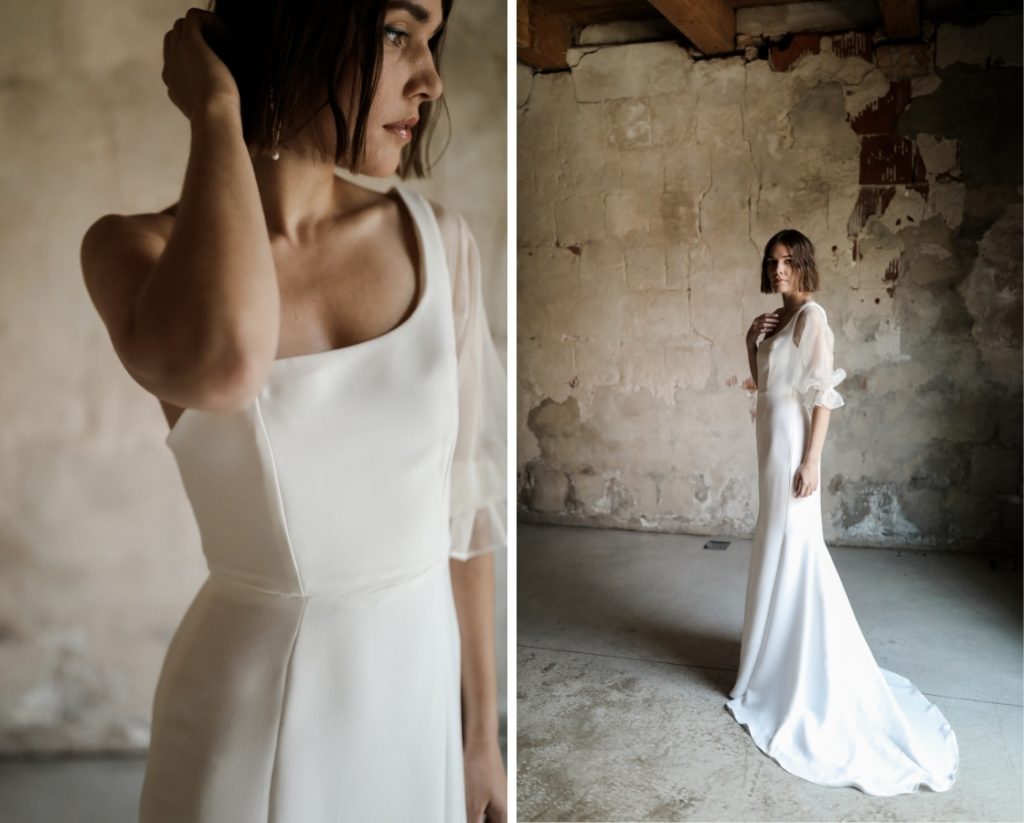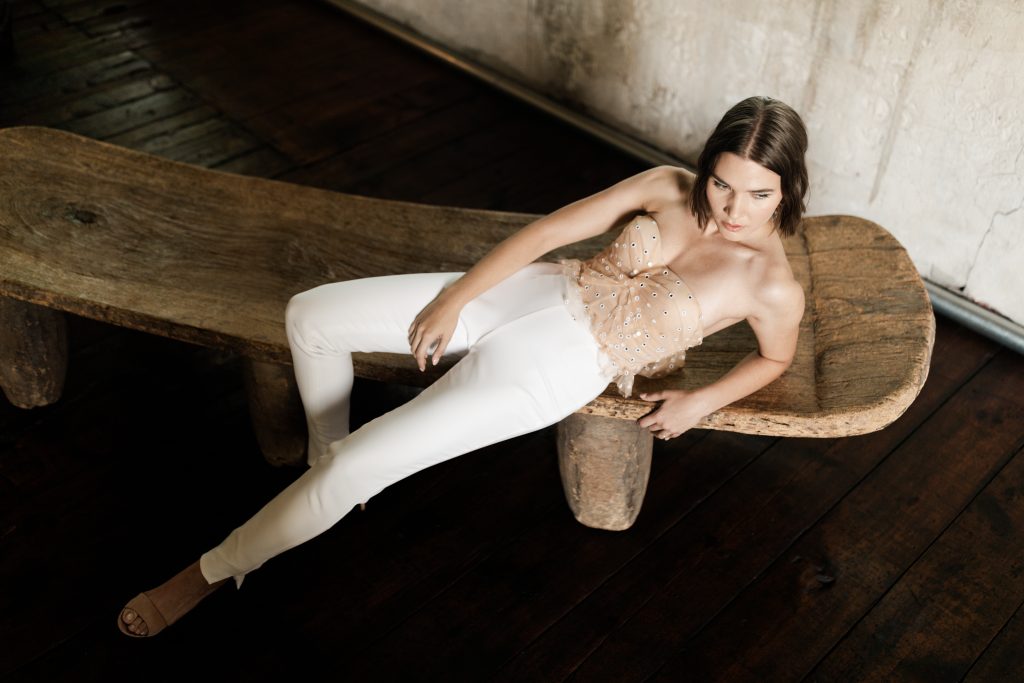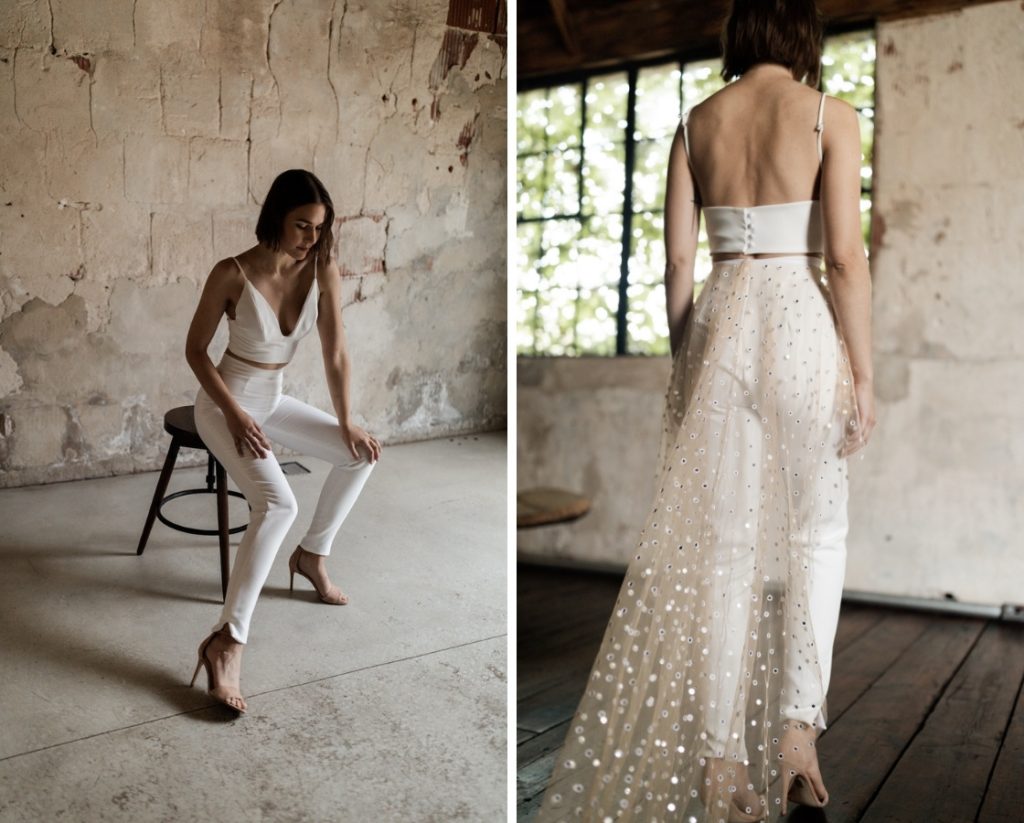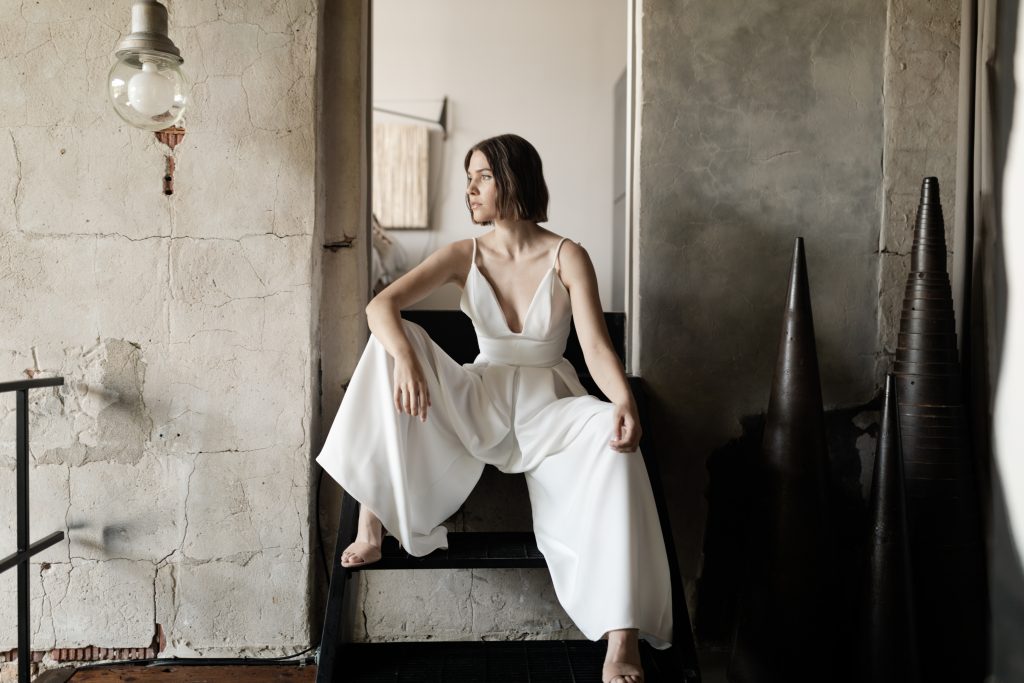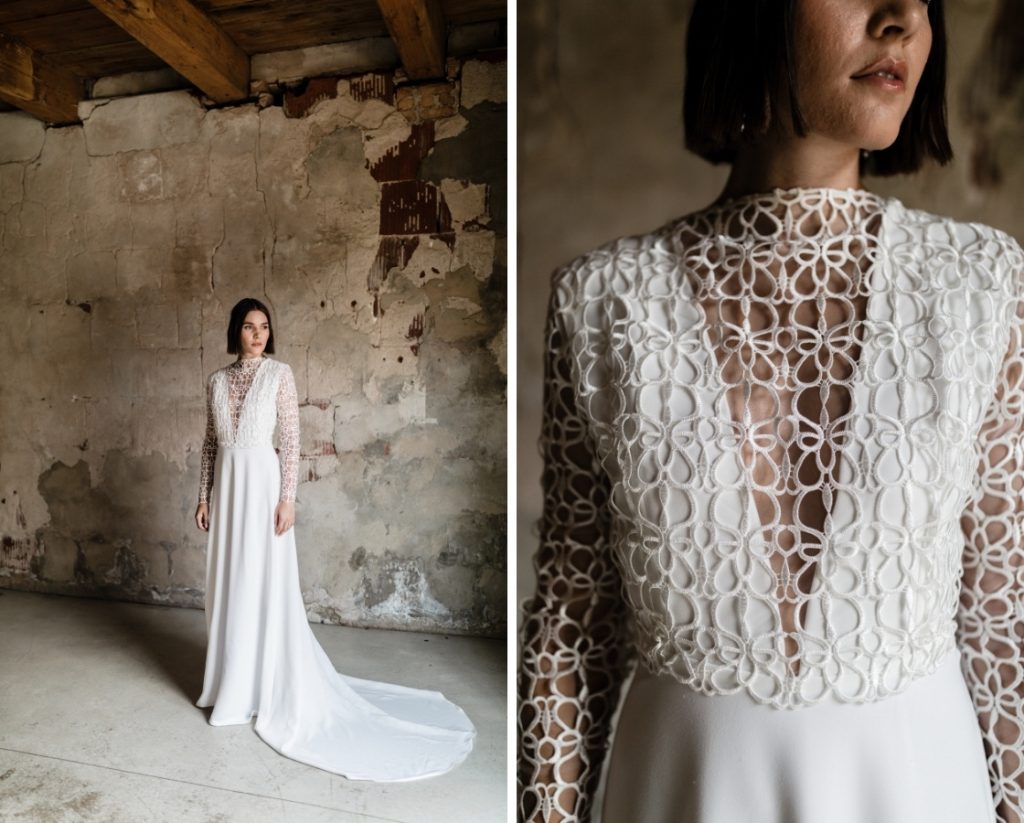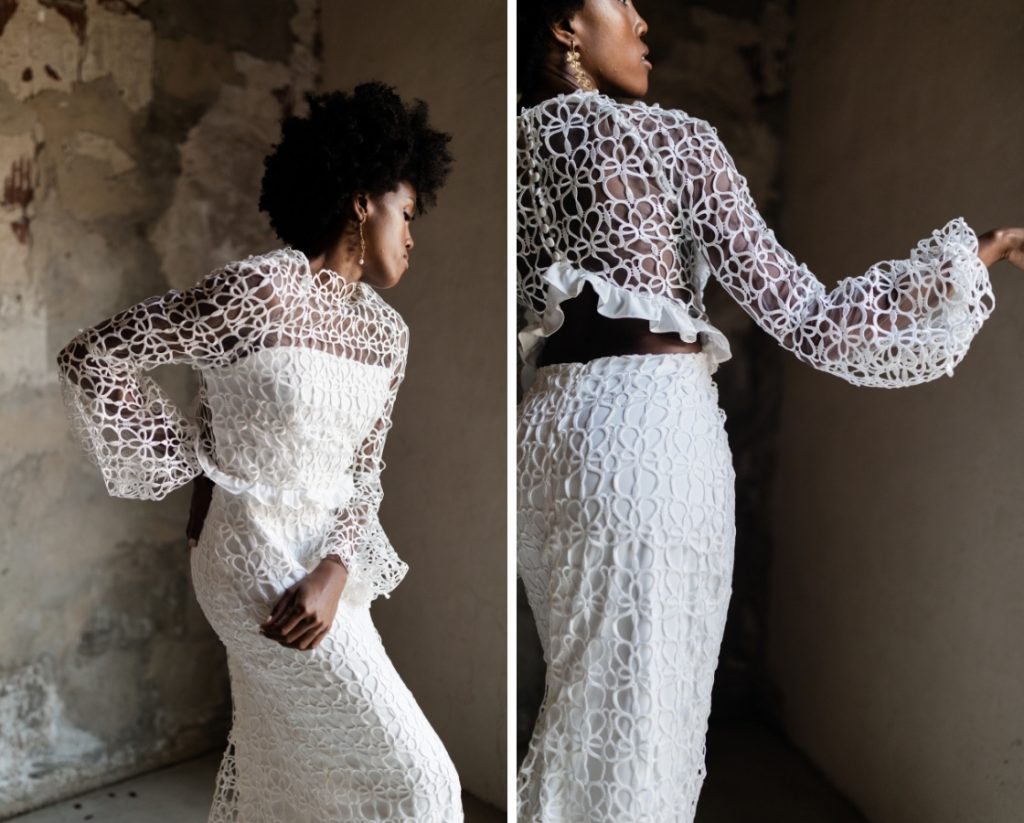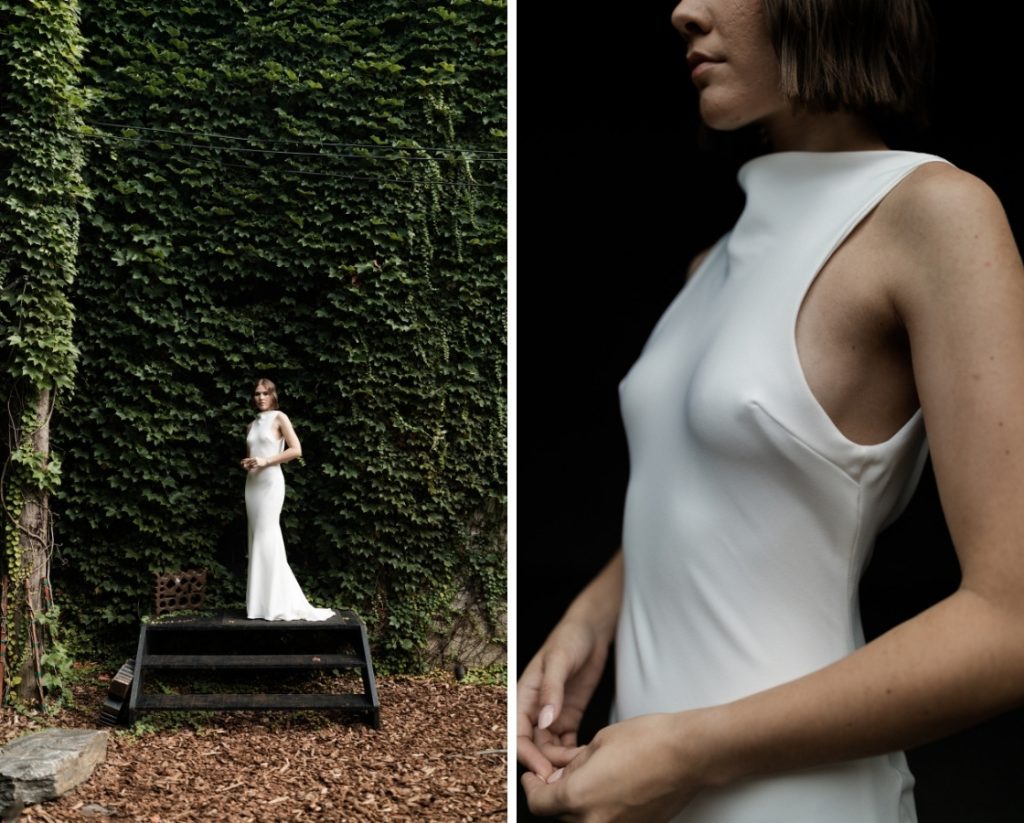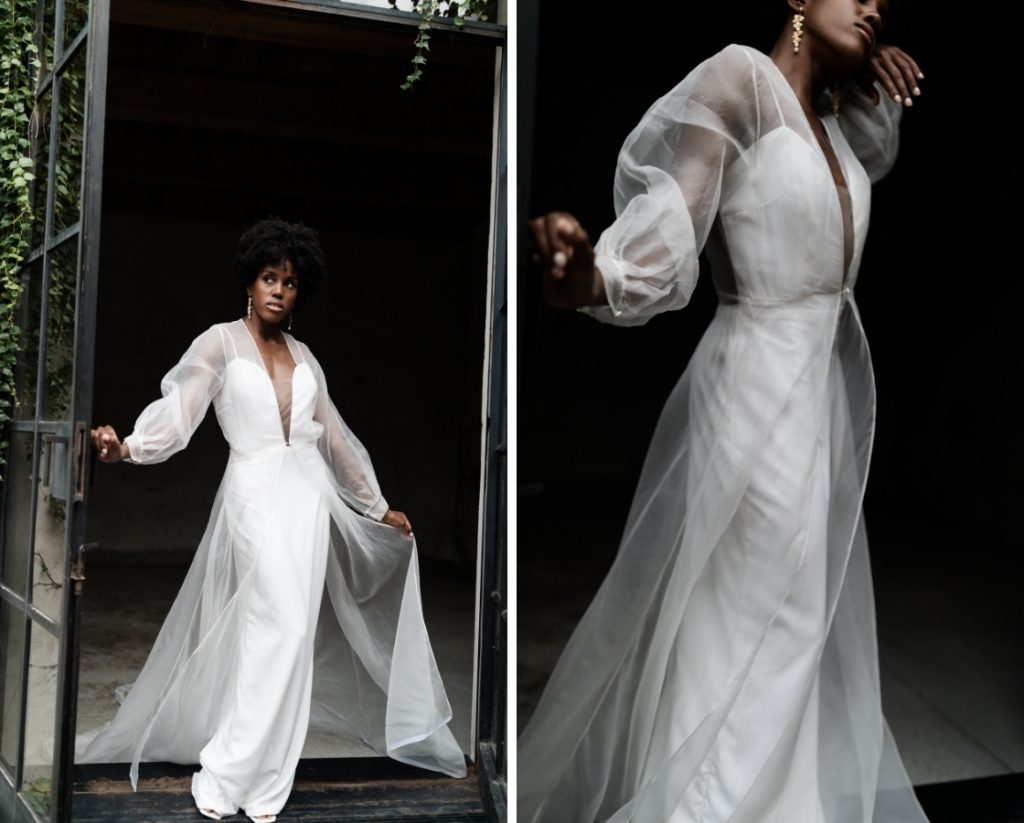 Light & Brightness collection photographed by Danielle Simone & Co.