These Furry Friends are the Cutest Wedding Guests!
Viewing their beloved pets as members of the family, many couples choose to include their furry friends in their wedding day. We've seen it all – from ring bearer pups to mini brides! It's the perfect way to personalized your wedding and include everyone that's most important to you.
In addition to pets, some brides even snagged beautiful photos with animals on their venue's property. Farms and zoos are the best place for these photo ops, but we also love the Hemingway House's resident cat!
Here are a bunch of unique and adorable ways couples have included pets and other animals in their wedding days.
Princess Puppy
Jenn & David's adorable pup helped the bride get ready and popped in for a few post-ceremony photos with a delicate floral collar and leash of greenery!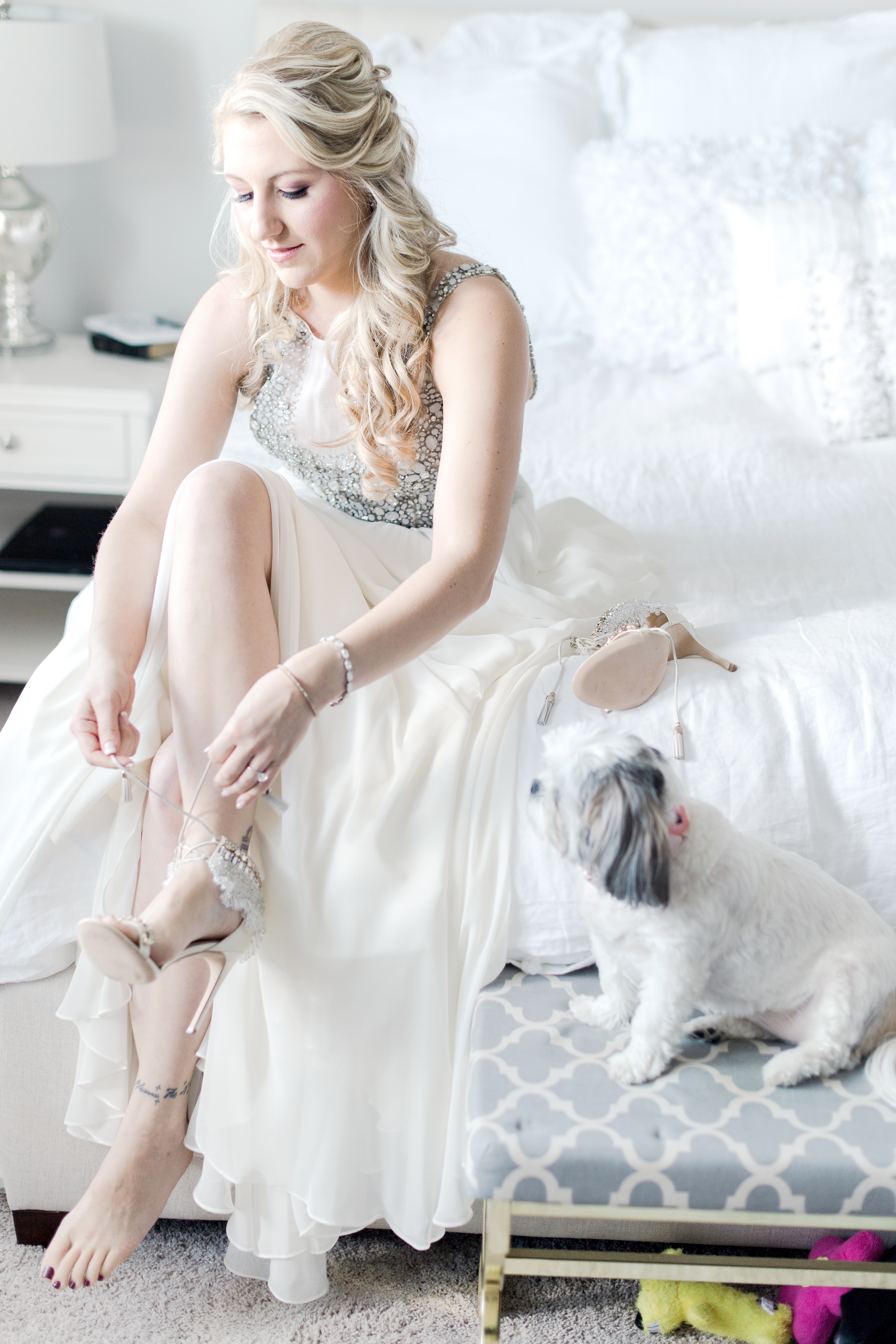 Photos by Kristen Weaver Photography
---
Wild Cat
This Hemingway House cat made it's way into a few photos at Mandy & Kian's wedding. It even took a cat nap on the brides train during the ceremony! Mandy didn't mind—she love cats!

Photos by Brandy Angel Photography
---
Mini Bride
This cutie made a statement with her very own veil at Olivia & Aaron's wedding, perfectly completing the beautiful bride!

Photo by Emma Shourds Photography
---
Stars of the Show
These fashionistas made an appearance in our 2019 bridal gown photo shoot at Acquaviva Winery, looking sharp in matching greenery garlands!

Photo by LaCour Images
---
Farm Friend
Savannah & Neko opted for a farm wedding. This beautiful horse wore a pink and peach floral wreath and popped in for a stunning photo with the bride!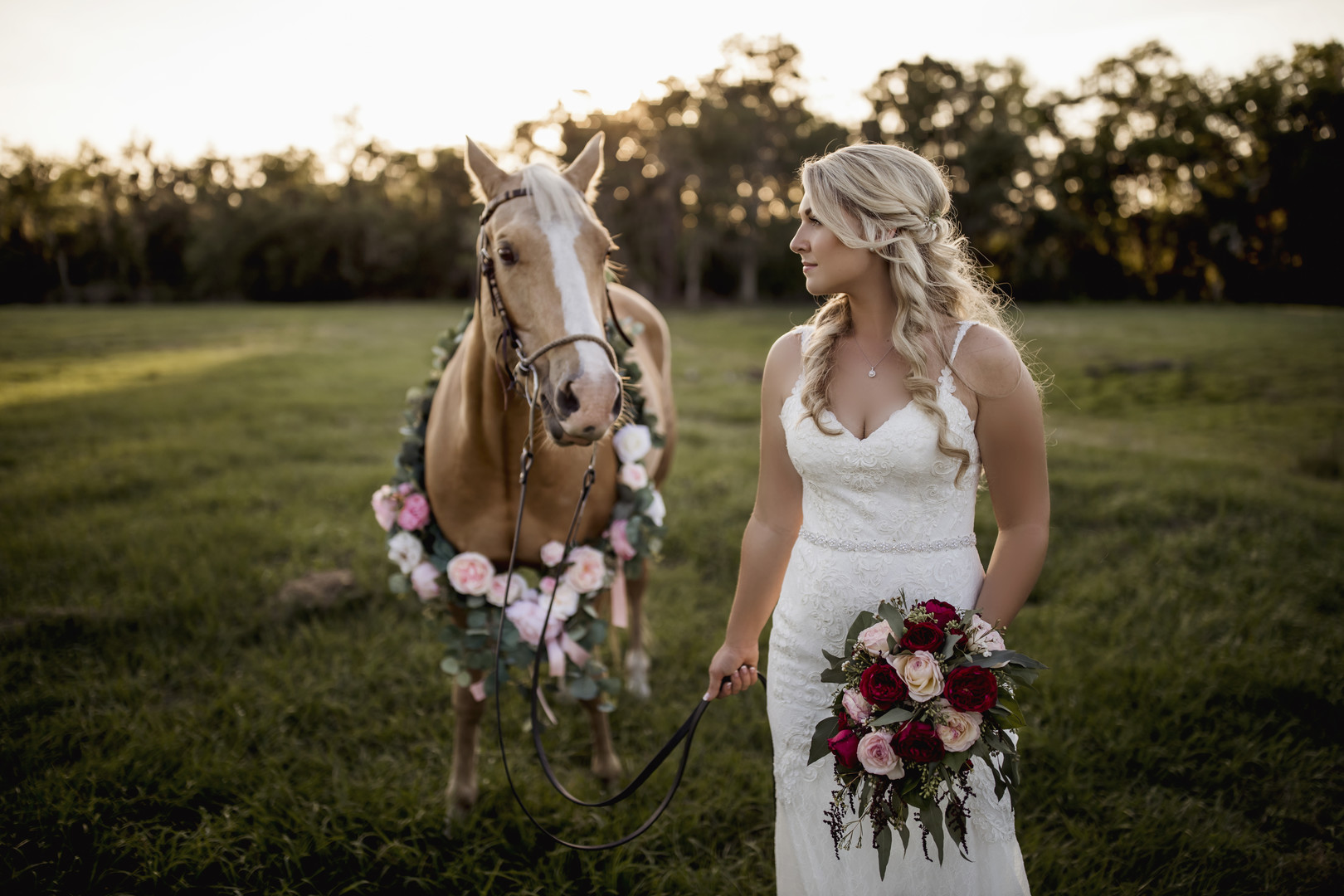 Photo by Alisa Sue Photography
---
One of the Guys
This furry friend took his rightful place with the groomsmen during Brittany & Matt's outdoor ceremony. He donned a charming collar and tie!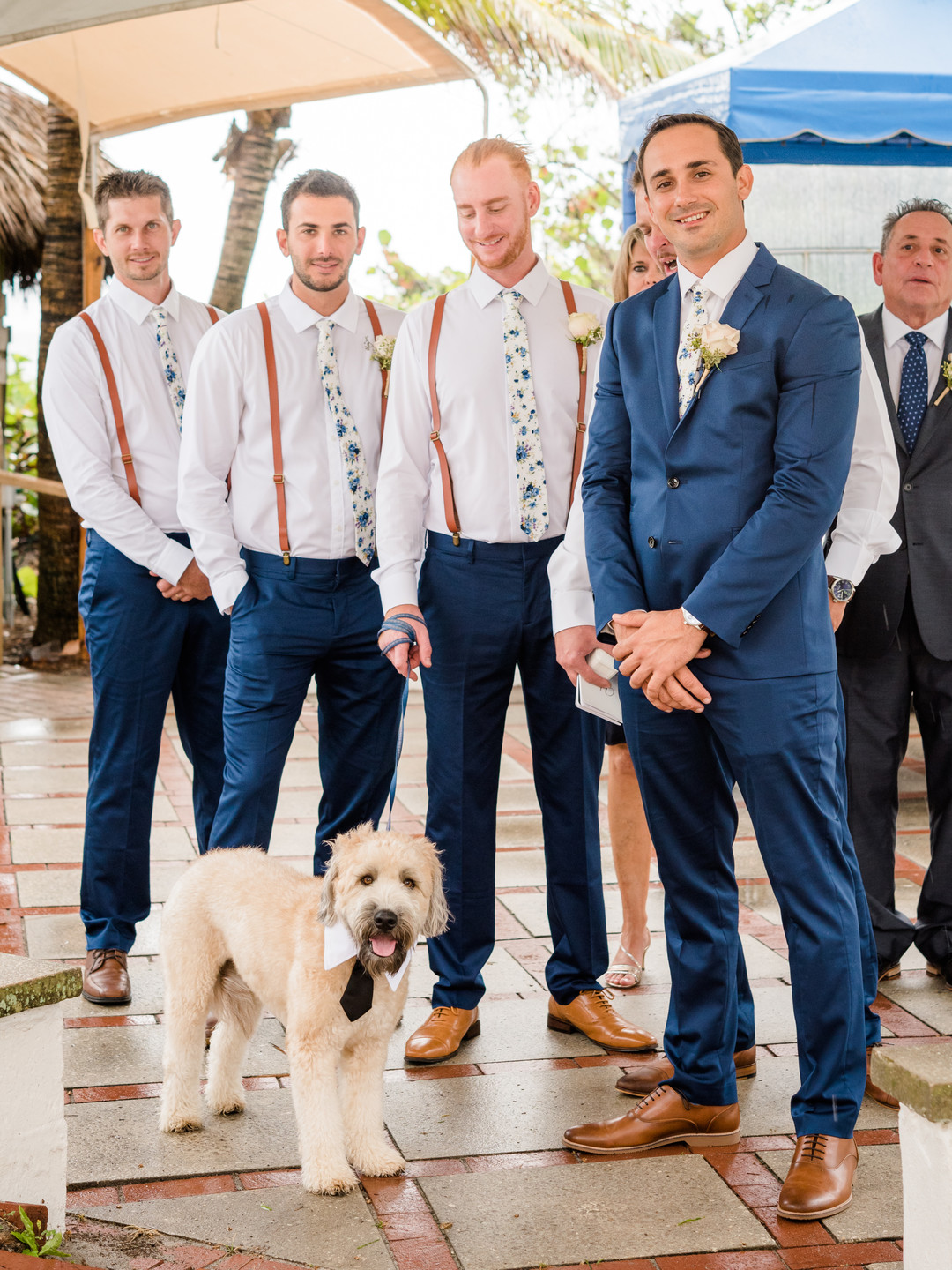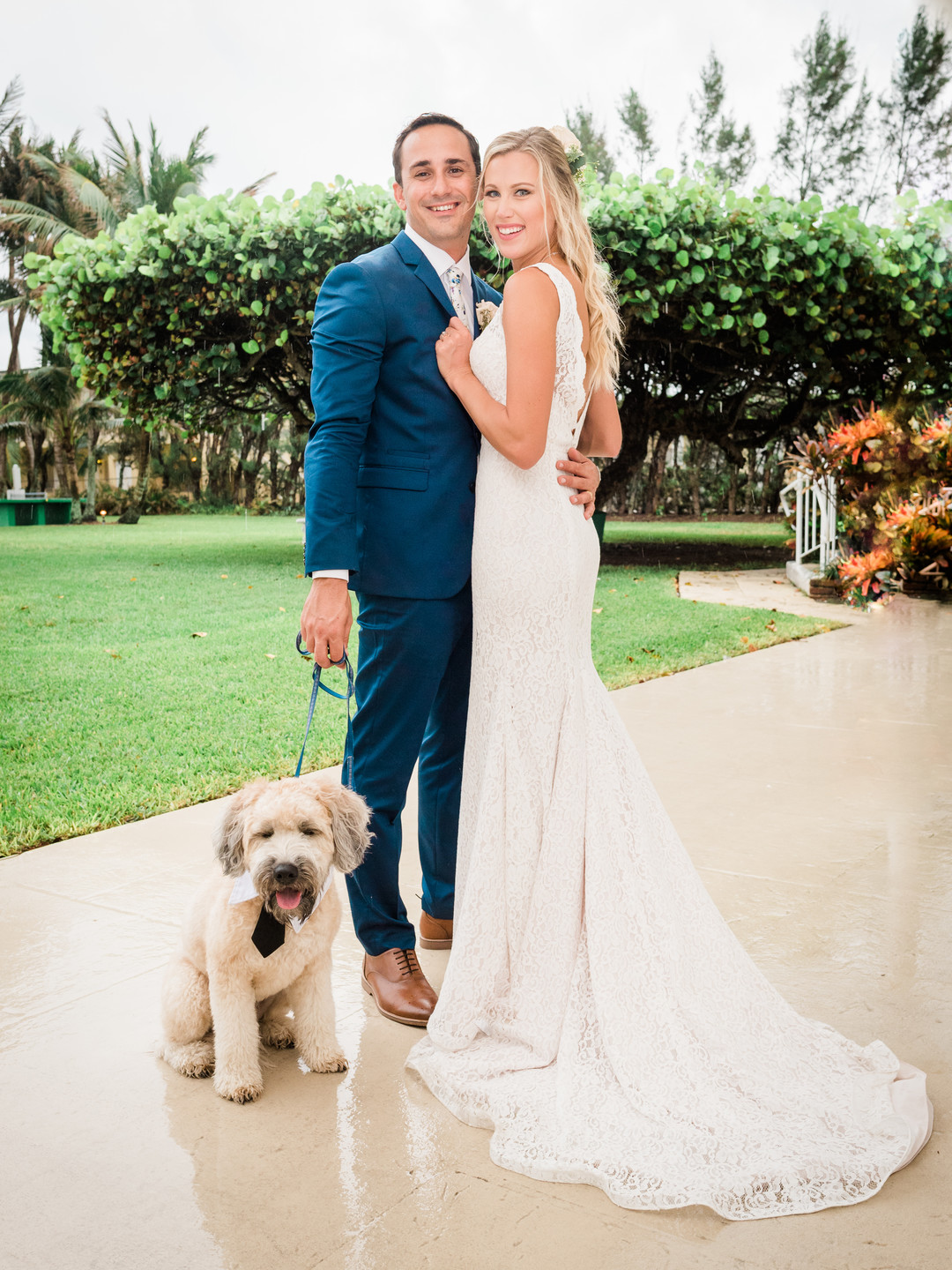 Photos by Flashy Mama Photography
---
Sleek & Elegant
This styled shoot showcased two four-legged friends! A sleek black horse and handsome canine added a touch to rustic charm to the elegant equestrian-themed design.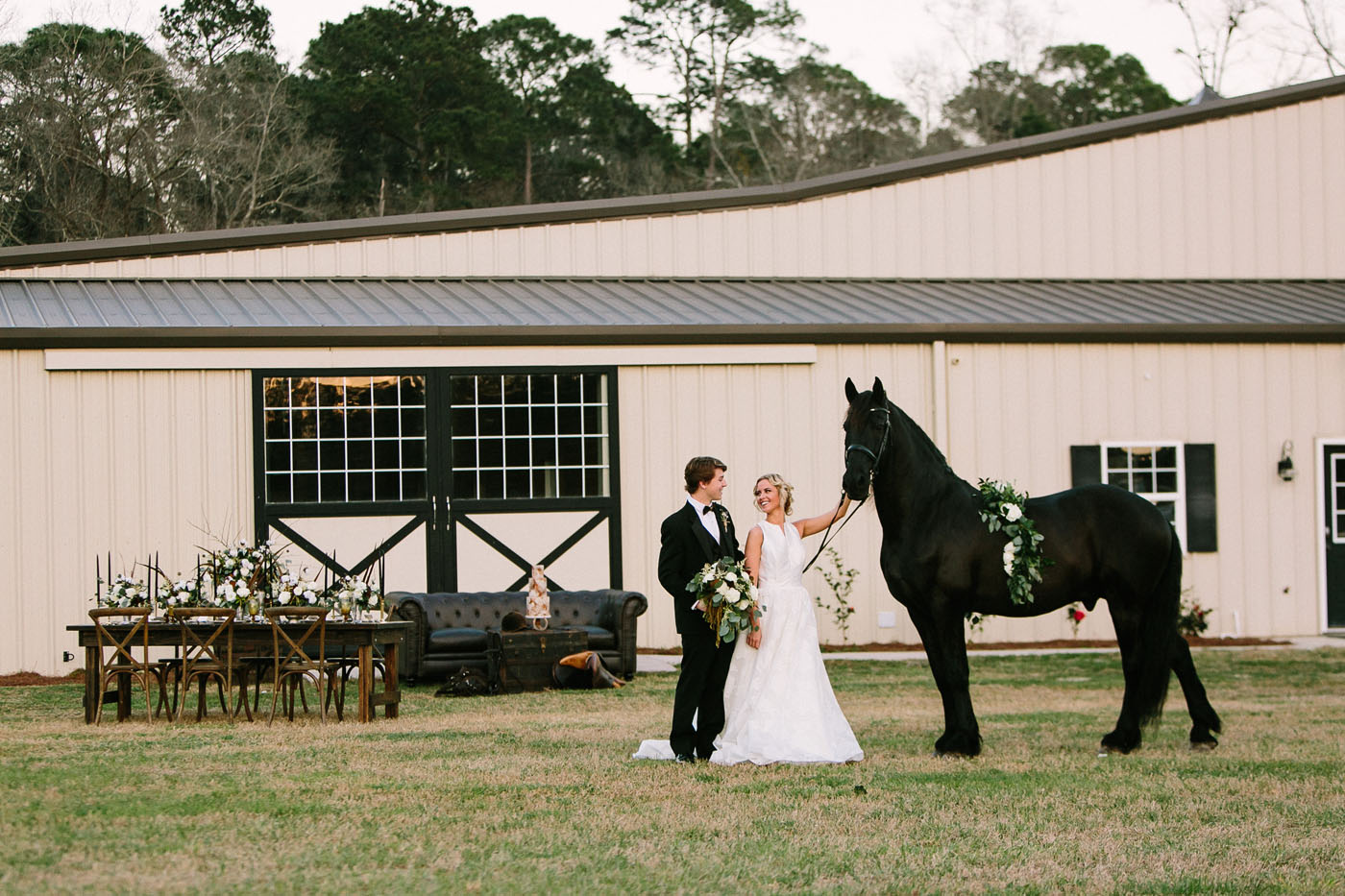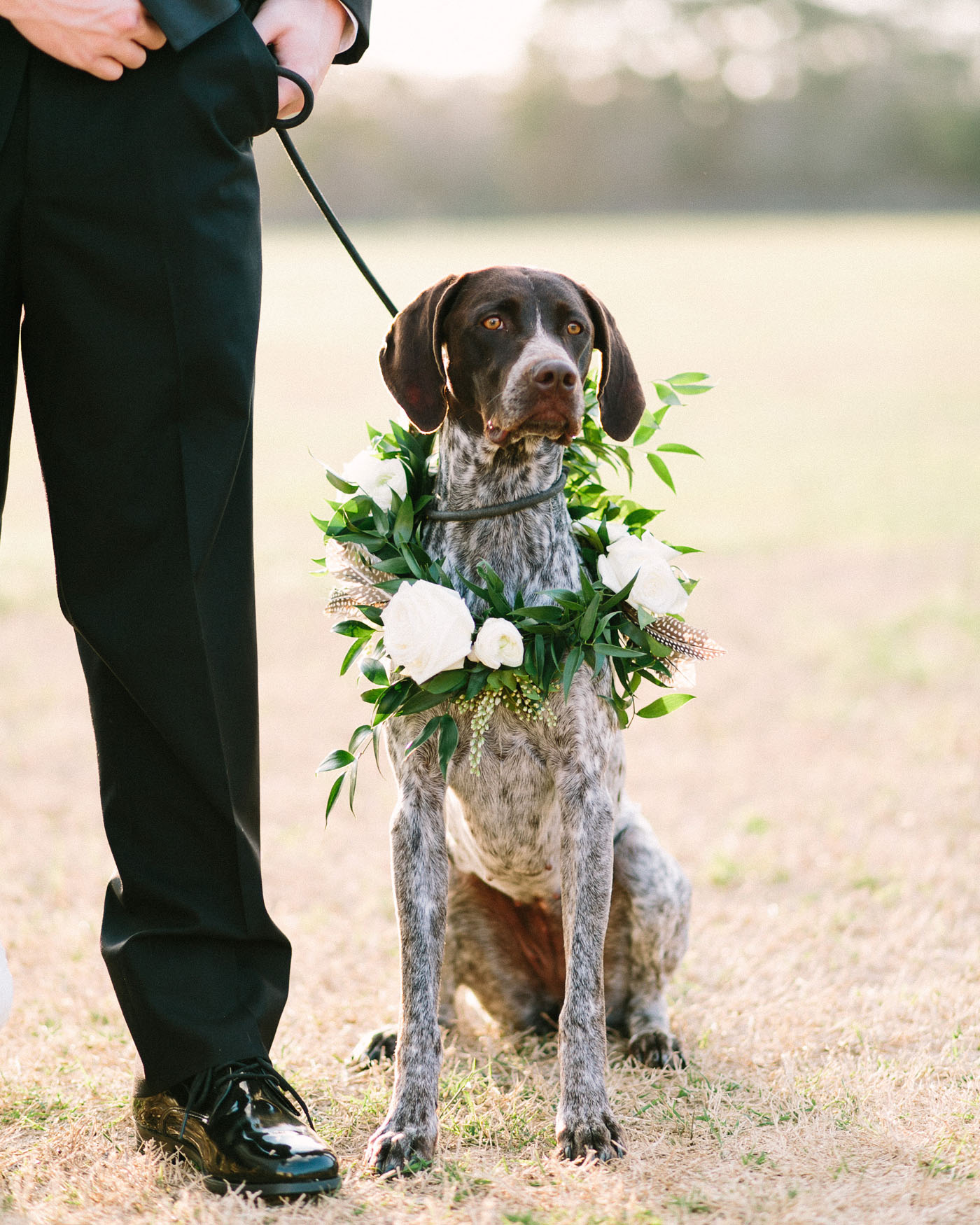 Photos by March Williams Studio
---
If Your Pet Can't Attend…
Missy & Danny wanted to include their cats in their big day without actually bring them to the festivities, so they included photos at their welcome table, along with custom cat cooke favors for their guests to enjoy!

Photos by Twinbliss Photography