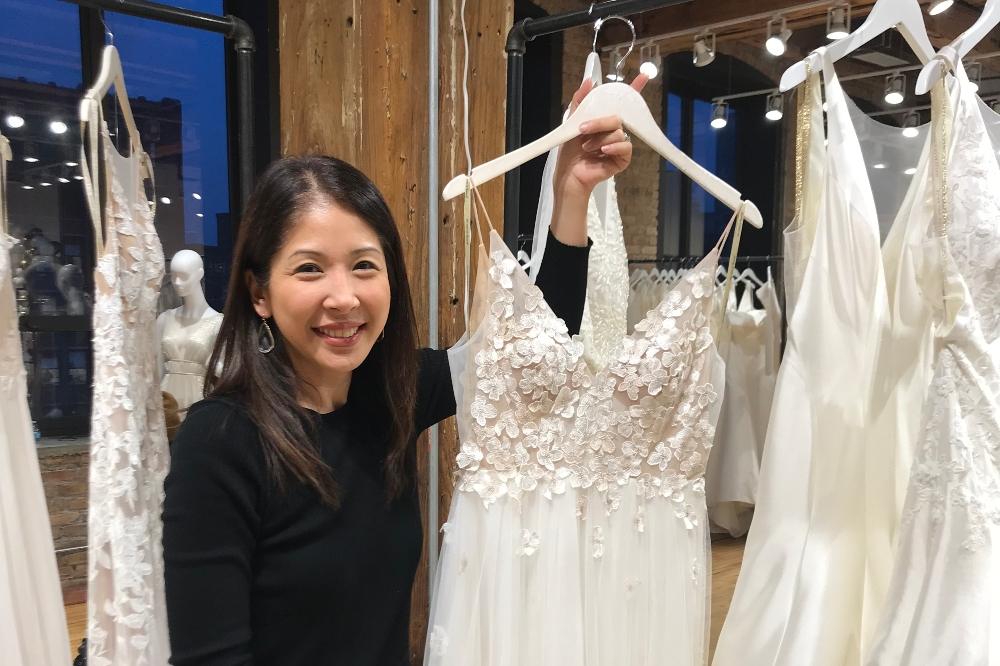 Designer Interview with Jenny Yoo
Chicago Style Weddings sat down with Jenny Yoo, the incredible designer behind Jenny Yoo Collection Bridal, Jenny by Jenny Yoo Bridal and Jenny Yoo Bridesmaids, to learn all about the details that make her Spring/Summer 2020 collections so special. We were so inspired by her passion, sheer talent and immense knowledge, and we know you will be too! Photos by This Modern Romance.
(photo provided by Chicago Style Weddings)
Your new collections are gorgeous. Can you tell us more about them?
We've really focused on the beautiful fabrics we've sourced for our Jenny Yoo Collection Bridal line. We've done a lot of mixing and matching with different fabrications, so you'll see plenty of floral appliques mixed with different crepes. The collection has a lot of sheer illusion bodices and fit and flare silhouettes. We've also brought in a lot of architectural seaming details and played around with organza. We're touching on a classic silhouette with whimsical details.
For our Jenny Yoo Bridesmaids collection, we've introduced a whole palette of soft pastels. There's a beautiful light mint, light shades of blue and pastel floral prints.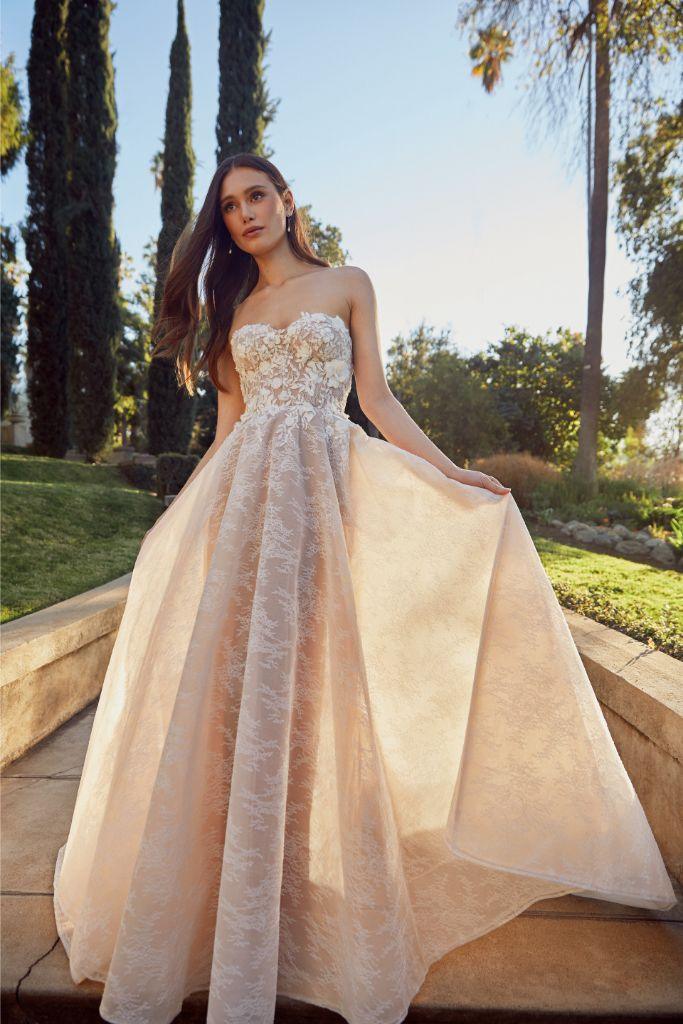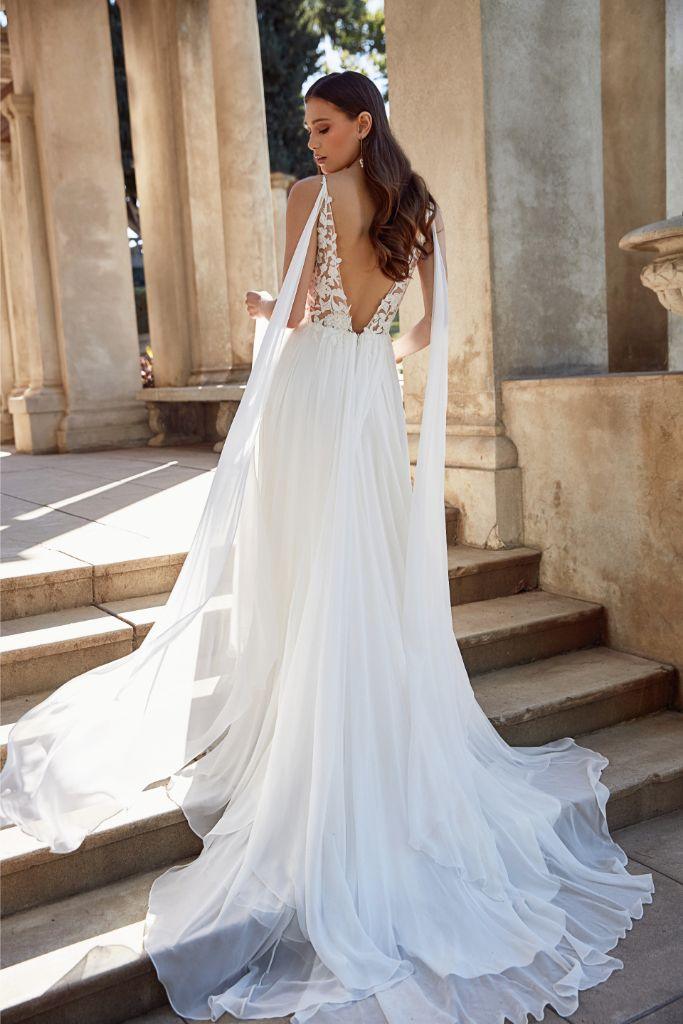 What is this season's collection all about?
This season is very much about keeping things clean and simple. We're using chiffon but introducing it in sleeker, more modern silhouettes and emphasizing clean lines. We've done less rouching and gathering. We've also incorporated some lovely velvet fabrics. Brides seem to really love the rich texture and color of velvet, surprisingly for every season. English Rose is a particularly popular color.
Who is the Jenny Yoo bride?
The Jenny Yoo bride is classic, but not afraid to take chances. She wants to marry her love of classic bridal with high fashion. Our brides have very different styles, but all want a clean, modern, fashion-forward look.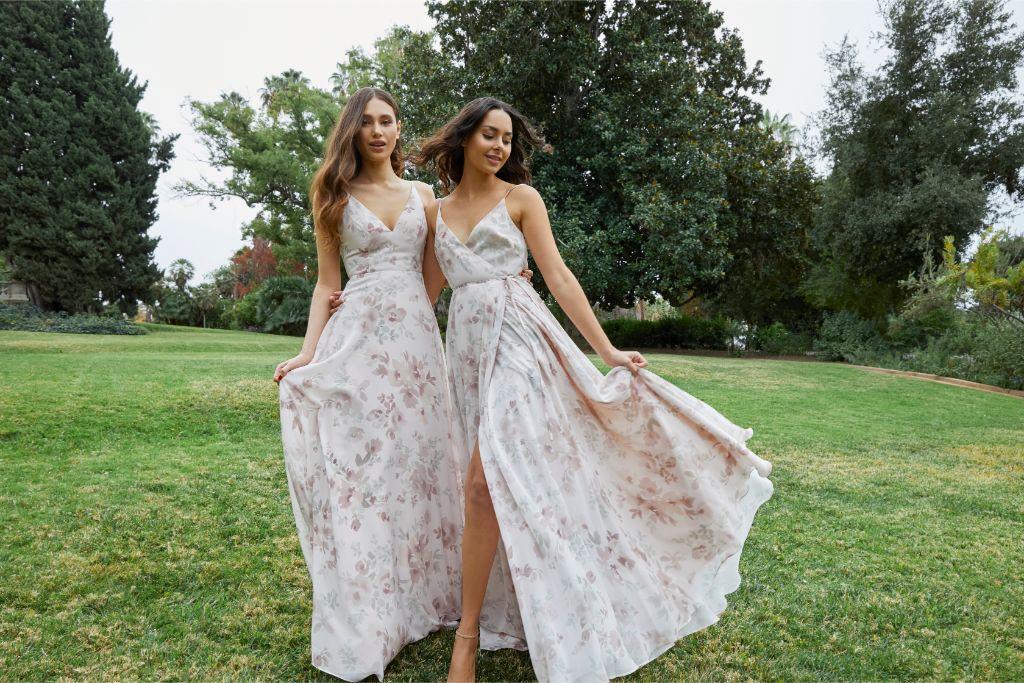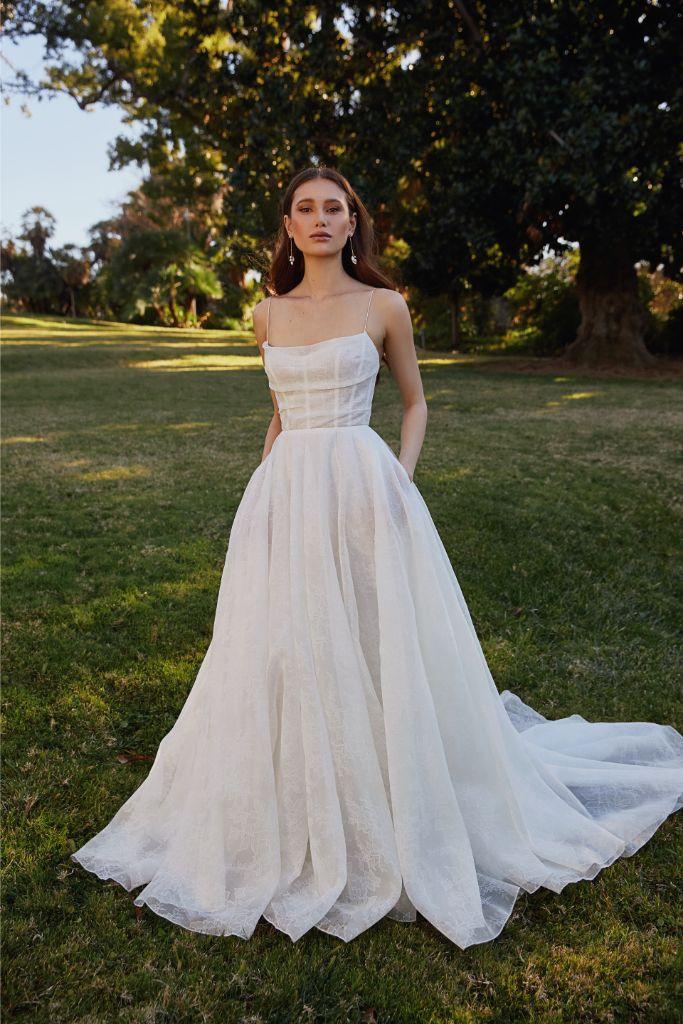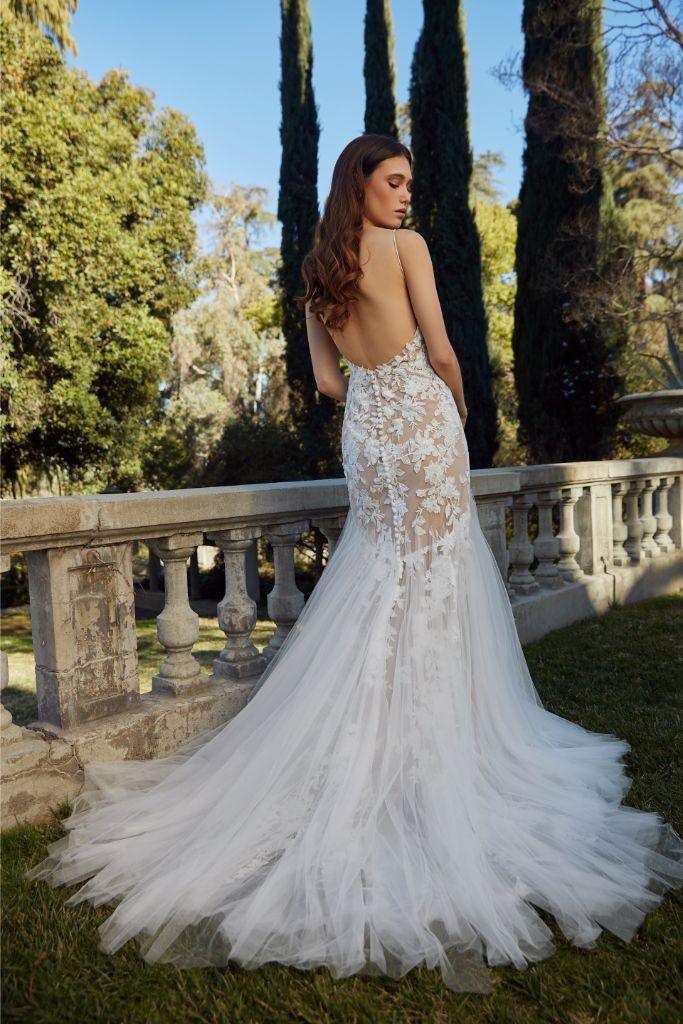 What do you love about designing bridal and bridesmaids gowns?
With bridal, we love pushing the envelope and making ourselves different. For bridesmaids, we love breaking the bridesmaids traditions and creating new trends that people are really excited about!
Speaking of trends, what bridal trends are you seeing right now?
We're seeing a lot of sleeves right now. Girls are feeling more comfortable about being more covered. With sleeves, we like to keep it light by bringing a sheer illusion element, flutter sleeves or fitted sleeves.
We're always trying to find a good balance of trends and looks. This season, I'm personally loving cleaner, fit-and-flare crepe gowns mixed with lace illusion bodices. A classic look with a bit of drama.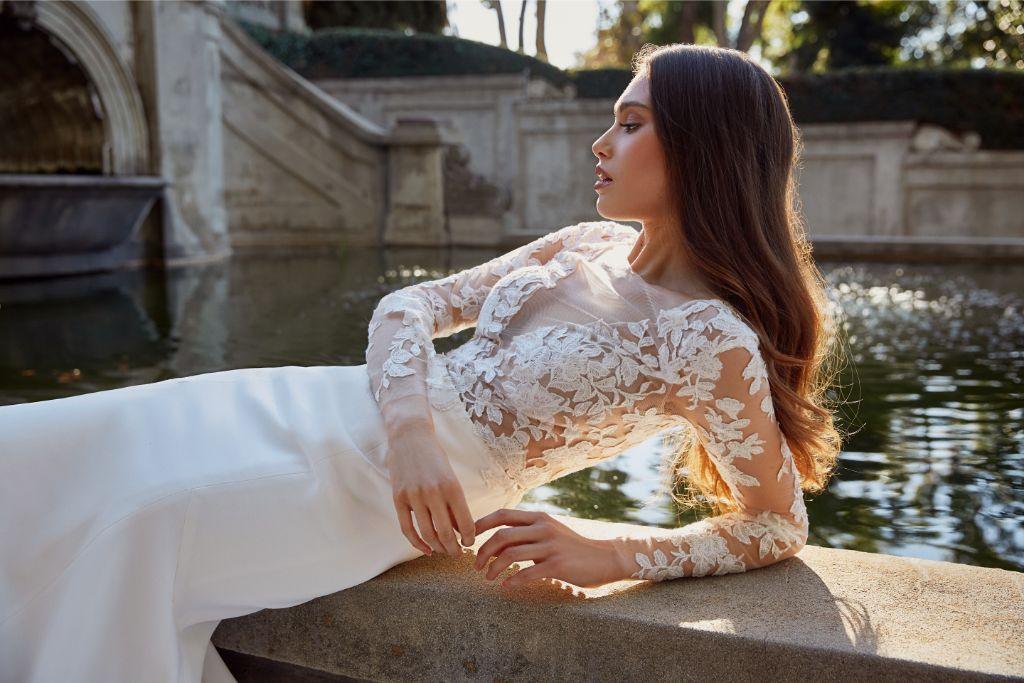 Jenny Yoo  is all about modern femininity. With an unparalleled array of sizes and beautiful colors, their goal is to give every bride and bridesmaid a personalized experience and beautiful quality dress that she can carry with her for years to come.