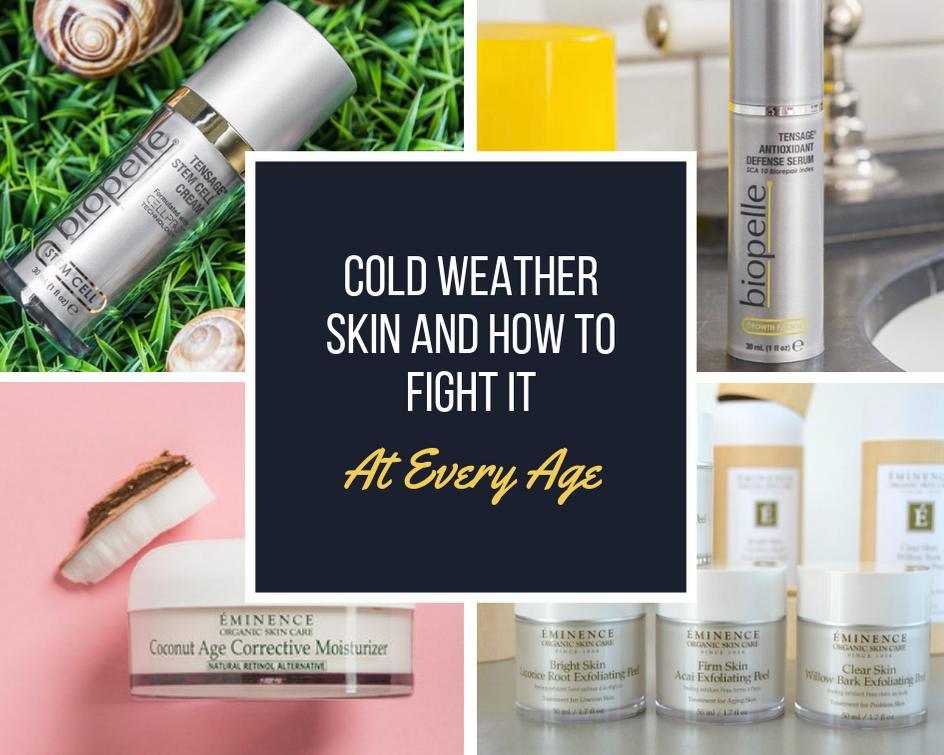 Cold Weather (and How to Fight It at Every Age!) – with Lapiel Laser Center
It's no secret that the cold, Chicago weather can be harsh on your skin. Cold temperatures tend to rob skin of any and all moisture, leaving skin feeling chapped, itchy or irritated. Mix frigid temperatures outside with hot, dry heaters inside…and you've got a recipe for disaster. That's why we sat down with the skincare experts at Lapiel Laser Center to find out what you can do to help your winter skin and which products you can trust.
In this guest post, they break down exactly which products to choose and how to use them so you can have silky, smooth and moisturized skin from December to March. As an added bonus, they've broken it down according to age group, so you can find products personalized for the specific maturity of your skin. All photos provided by Lapiel Laser Center.
Top 3 Tips for All Ages:
There are a few tips that are universally applicable for skin of any age. Add these 3 tips into your skincare routine and lifestyle for accelerated results.
Add a humidifier: Using a humidifier can help counteract the drying air so moisture is less likely to evaporate from your skin. Did you know that a home in the winter can drop to a 15% humidity level?! It's scary but true. Adding a humidifier to your home can boost up your humidity level significantly and help your skin retain moisture levels.
Consider adding a facial oil: Facial oils aren't just for dry skin types. In fact, just a few drops (of a formula that's right for your skin type) can amp up your moisturizer or be worked in as your "serum step" to help restore your skin's natural moisture balance.
Always wear an SPF: If you aren't wearing SPF every day yet…listen up! SPF isn't just for beach days in the summer. The sun's harmful ultraviolet rays can damage skin on any day. Unprotected sun exposure can reduce skin's elasticity over time and cause skin to age prematurely. Make SPF a part of your morning skincare routine to make sure you're covered, no matter what month!
Tips for People in their 20's:
While we always love stepping up the level of hydration this time of year (like using a heavier moisturizer), we've found that incorporating a regular exfoliation step into your skincare can actually get to the root of the problem to help your skin both absorb and retain moisture better. And who doesn't love a peel pad?
Our favorite wintertime skincare product to recommend to clients in their 20's are the Exfoliating Peel Pads from Eminence Organics.
Why we love them: These peel pads are formulated with alpha hydroxy acids and natural active ingredients, so they are extremely effective while still being gentle on the skin. The pads work to remove dead skin cells to unveil a softer and revitalized complexion. And don't fret— these peel pads don't come with any downtime.
At Lapiel, we carry 3 varieties of the Exfoliating Peel Pads: Firm Skin Acai Exfoliating Peel, Bright Skin Licorice Root Exfoliating Peel, and Clear Skin Willow Bark Exfoliating Peel. Each peel is formulated with a specific skin condition in mind, so stop by Lapiel to find out which formula is right for you (or visit the Eminence Organics website) for more info.
Adding one of these peel pads into your winter routine will leave your skin exfoliated, smooth, and ready to soak in any layer of moisture you put on top of it.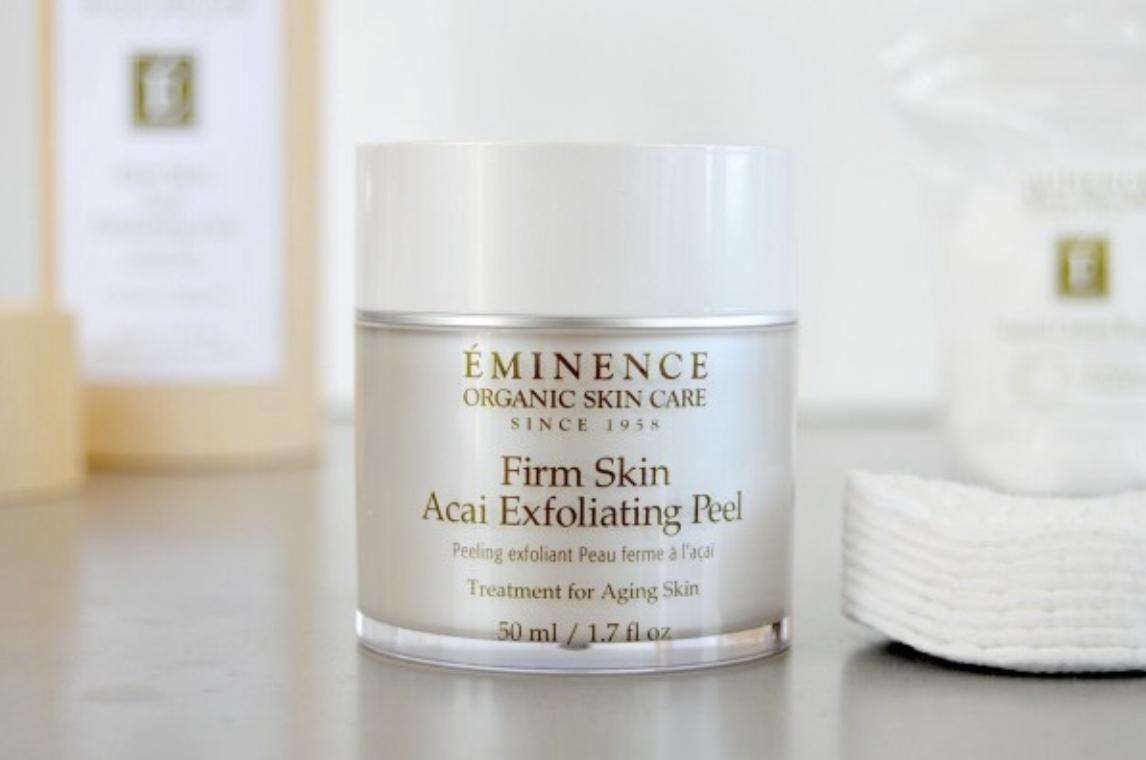 Tips for People in their 30's:
Retinol has long been lauded as the holy grail of skincare ingredients, and it's no surprise why. Retinol has no shortage of benefits, including diminishing fine lines/wrinkles, improving uneven skin tone, refining the skin's surface texture, and protecting against the environment. However, some retinol products can be extremely harsh and leave skin feeling sensitive, which isn't great, especially with freezing Chicago temperatures and wind!
We've tried lots of retinol products, but our favorite across the board is the Coconut Age Corrective Moisturizer from Eminence.
Why we love it: This moisturizer is a magical blend of PhytoCellTec™ Swiss Green Apple Stem Cells, coconut, shea butter and grape seed oil, and Eminence's Natural Retinol Alternative Complex. On top of the formula smelling like summer (yum!), this product actually works to fight signs of aging and protect skin against harmful free radicals. Plus, the formula feels rich and luxurious without leaving skin greasy or oily.
Adding this product into your routine will result in more firm, toned, and tighter skin… and who doesn't want that?
Tips for People in their 40's:
Many of our clients who walk into Lapiel want to know about products that will defend their skin against aging, and Tensage Antioxidant Defense Serum is one of our favorites to suggest.
Why we love it: Tensage Antioxidant Defense Serum is a lightweight serum that packs a powerful punch against signs of aging, while also protecting skin against environmental stressors, of which there are no shortage of in Chicago! This formula, created by Tensage, is a plant-based option that fights damage caused by the environment with a blend of antioxidants, Vitamin C and Ferulic acid.
This cocktail of ingredients will brighten dull winter skin and serve as a barrier against anything and everything the city throws at you.
Tips for People in their 50's+:
If you are age 50 or above, we recommend investing in a truly splurge-worthy night cream to give your skin that extra dose of moisture it craves. Our all-time favorite product is the Tensage Stem Cell Cream, which can be used on the face, neck and décolleté.
Why we love it: This night cream from Tensage is a silky product that makes a big difference right away for both moisture and signs of aging.
As we age, the cells in our skin break down and the natural stem cells are less able to replace them. Even while trying to carefully avoid sunlight and other damaging conditions, the natural aging process eventually takes over and leads to the appearance of fine lines and wrinkles. Adding a product like Tensage Stem Cell Cream into your routine can help improve skin's appearance during the aging process and add stem cells back. (The stem cells in this product are actually extracted from the eggs of the Cryptomphalus aspersa snail in a patented process…how cool?!)
This night cream is a true investment and will work to make the skin appear firmer and plumper over time. We promise your skin will thank you!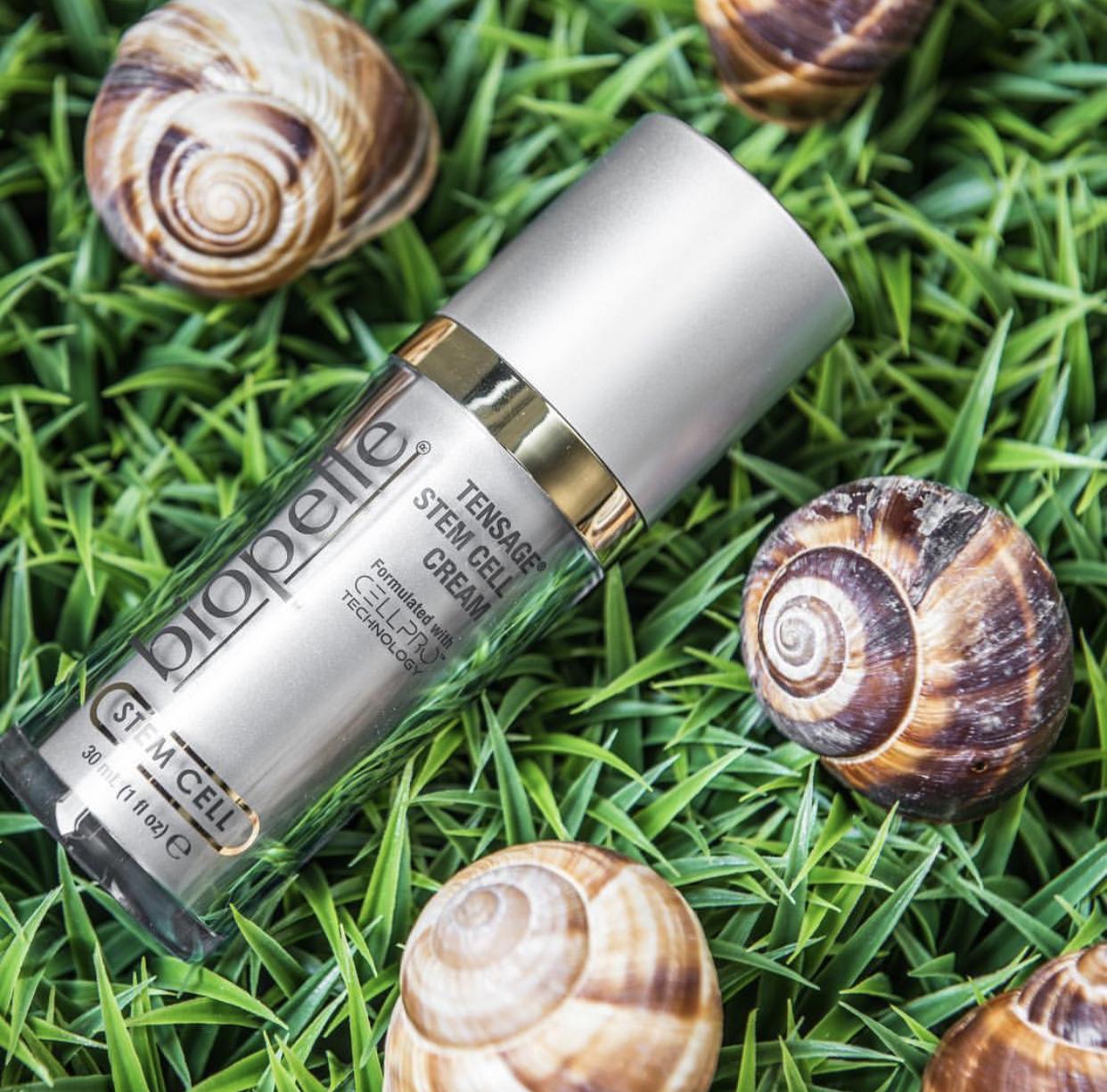 Interested in learning more about how to protect your skin?
Schedule a free consultation with our Aesthetician Julie to learn more about our services and products, or walk into our location at 3454 N Lincoln Ave to check out the products mentioned in this post!
Call 773-453-8696 or contact us via email at [email protected]