Chicago's New Bella Bianca Bridal Salon has Major Wow-Factor
After months of construction, Bella Bianca Bridal Couture moved to a new, expansive Chicago location on North Rush Street with hundreds of gowns on-site and a VIP experience to match the lavish setting. Written by Shelby Rowe Moyer, Photos by Phillip Christopher Filmmaker & Photographer.

North Rush Street in Chicago is synonymous with luxury shopping. It's home to Versace, Dior, Saint Laurent, Tesla, Lamborghini, Maserati.
And now, it's home to Bella Bianca Bridal Couture.
Bella Bianca's floor-to-ceiling windows provoke a wow-factor response upon entering. The showroom has dazzling energy with hundreds of gowns in shades of white, cream, ivory, soft grey and blush tones.
The private try-on and viewing rooms certainly add to the opulent and romantic feeling of this special moment. Tufted, royal blue couches flank the heavy-curtained dressing room, offering a spectacular reveal for the bride's entourage.
In fact, this new space is a love letter, of sorts, to the vision sisters Melissa Russell and Natalie Bauer had for Bella Bianca when they opened their first boutique 12 years ago. They were inspired to go into business together operating bridal boutiques because of their own disappointing dress shopping experiences.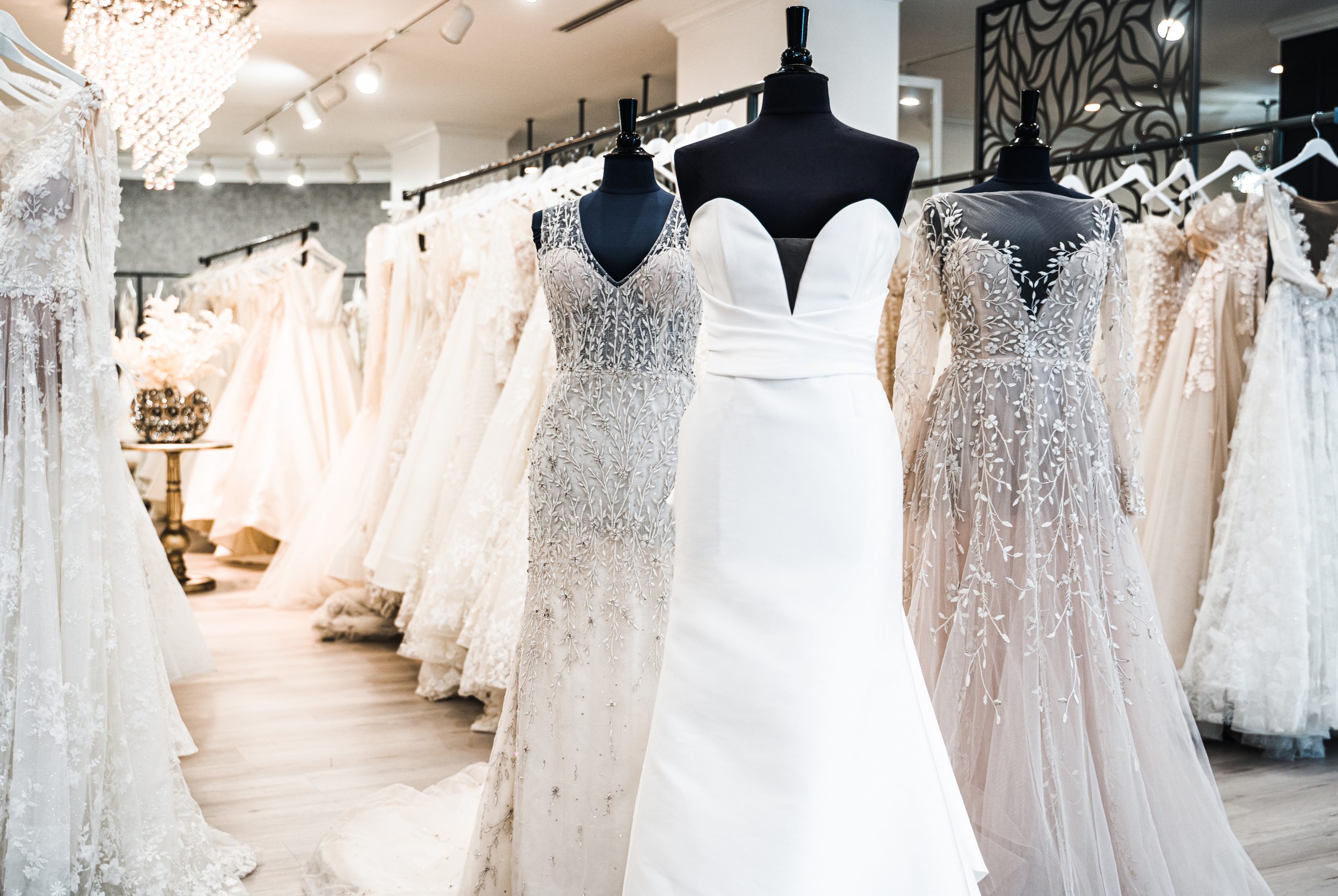 "There needed to be an element of styling and expertise from the person helping you and a feeling of luxury," says Bauer. "At most of the stores, you didn't get to see a single dress other than what your consultant brought to you."
Russell and Bauer designed the 6,000-square-foot space from scratch. The move from their old Chicago location to their current one on North Rush Street became an opportunity to offer brides an even more magnificent and unmatched VIP experience.
"This space is very big, very expansive and very private," Russell says. "But what sets us apart has nothing to do with the space and has everything to do with the gowns and the staff. Every second someone is in our salon, we want them to feel like they're a VIP client, because they are."
With two Bella Bianca locations — one on 875 N. Rush St in Chicago and another 20 miles west in Oakbrook Terrace — brides have nearly 1,000 dress options between the two stores (with well over 400 dresses at the Chicago store alone).
Fifteen or so designers are represented among the dress selections in an effort to offer something special for every bride that comes in.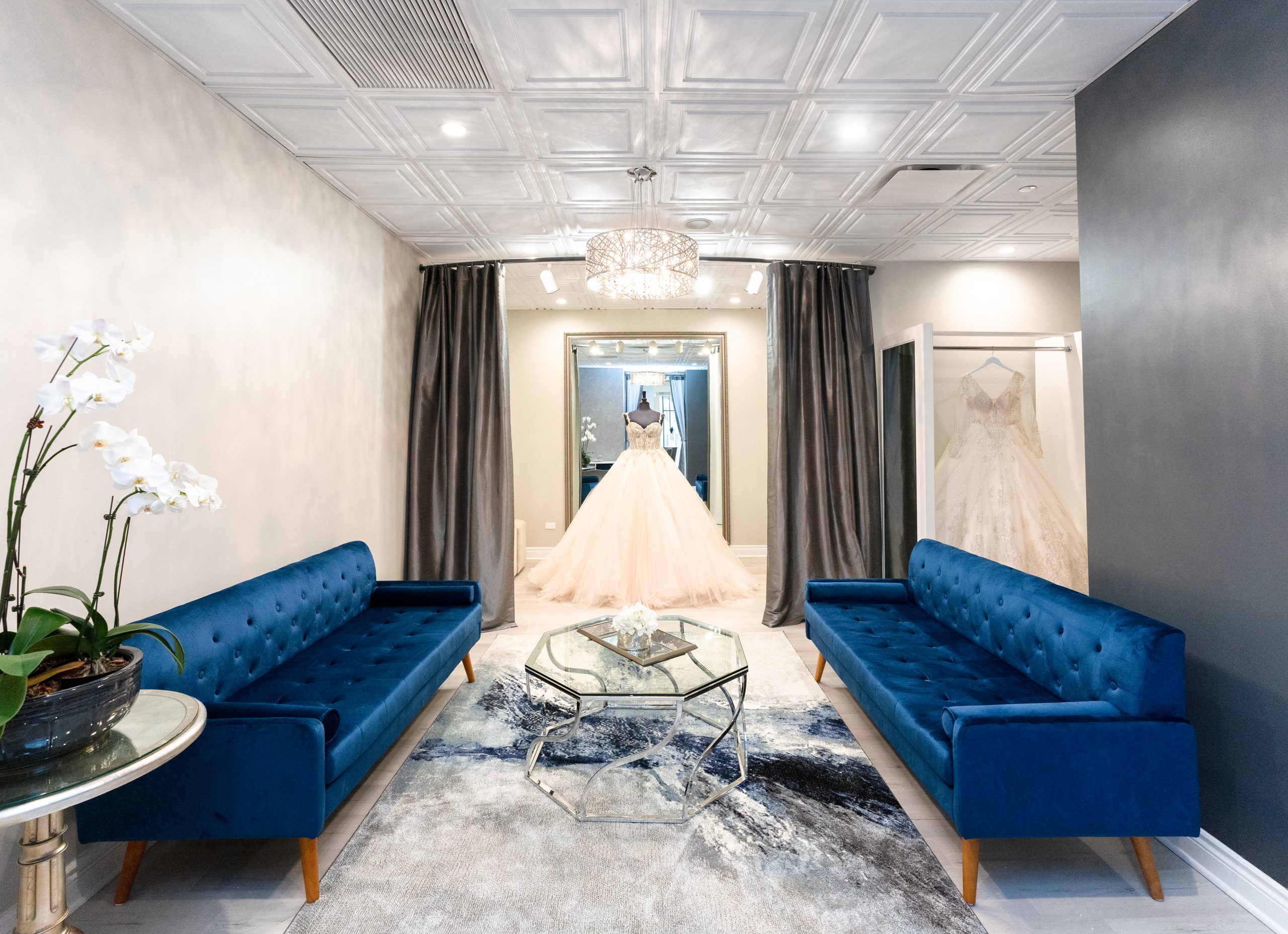 Prior to a try-on appointment, a Bella Bianca consultant verbally walks through what each client is looking for and will pull some options ahead of time based on the bride's desires.
Unlike some salons, however, where brides can only see the gowns their stylist chose for them, Bella Bianca brides can wander through the showroom space and peruse as many options as they like.
As we were talking with the sisters, we also wanted to know trends they're loving and the dress styles they swoon over. They certainly delivered!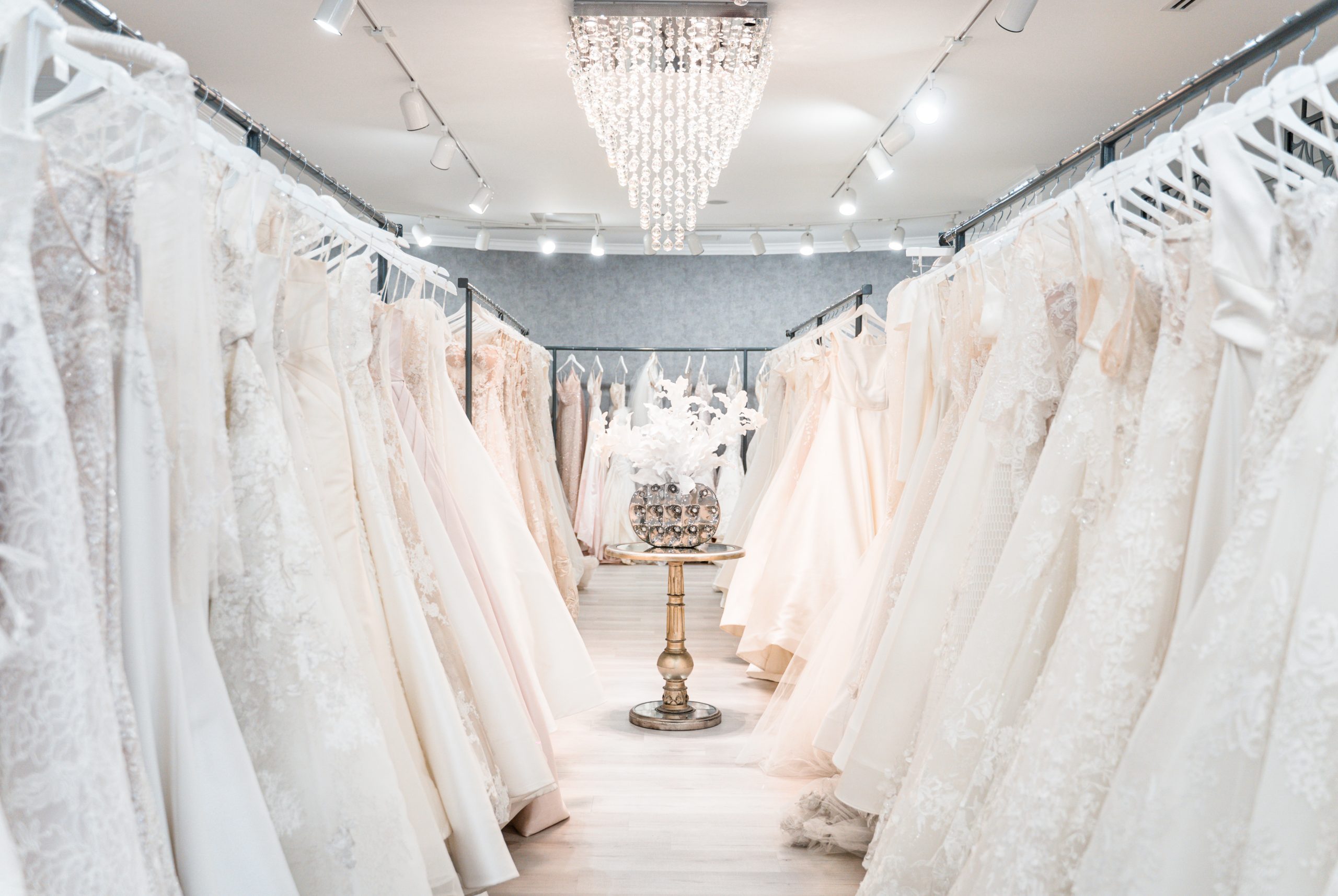 Favorite Dress Style
Melissa: "I love lace, and I tend to be attracted to that wow-factor dress that you'd never wear on any other occasion."
Natalie: "I'm really drawn to soft statement gowns that are more romantic. Alon Livné is one our designers. His dresses are fitted and clean."
Trend You're Loving:
Melissa: "The return to detail. Everyone decided, during COVID, that if they're getting married, they're [getting dresses with] beading and lace, so it's fun to see how brides are wanting detail. I'm excited to see what the designers will come up with. I think the next season we'll see designers getting adventurous again."
Hot Colors for Bridesmaid Dresses:
Natalie: "We're seeing a lot of slate blues or eucalyptus. Blushes and neutrals are popular. Brides are also doing color palettes, so all the bridesmaids are wearing different colored dresses."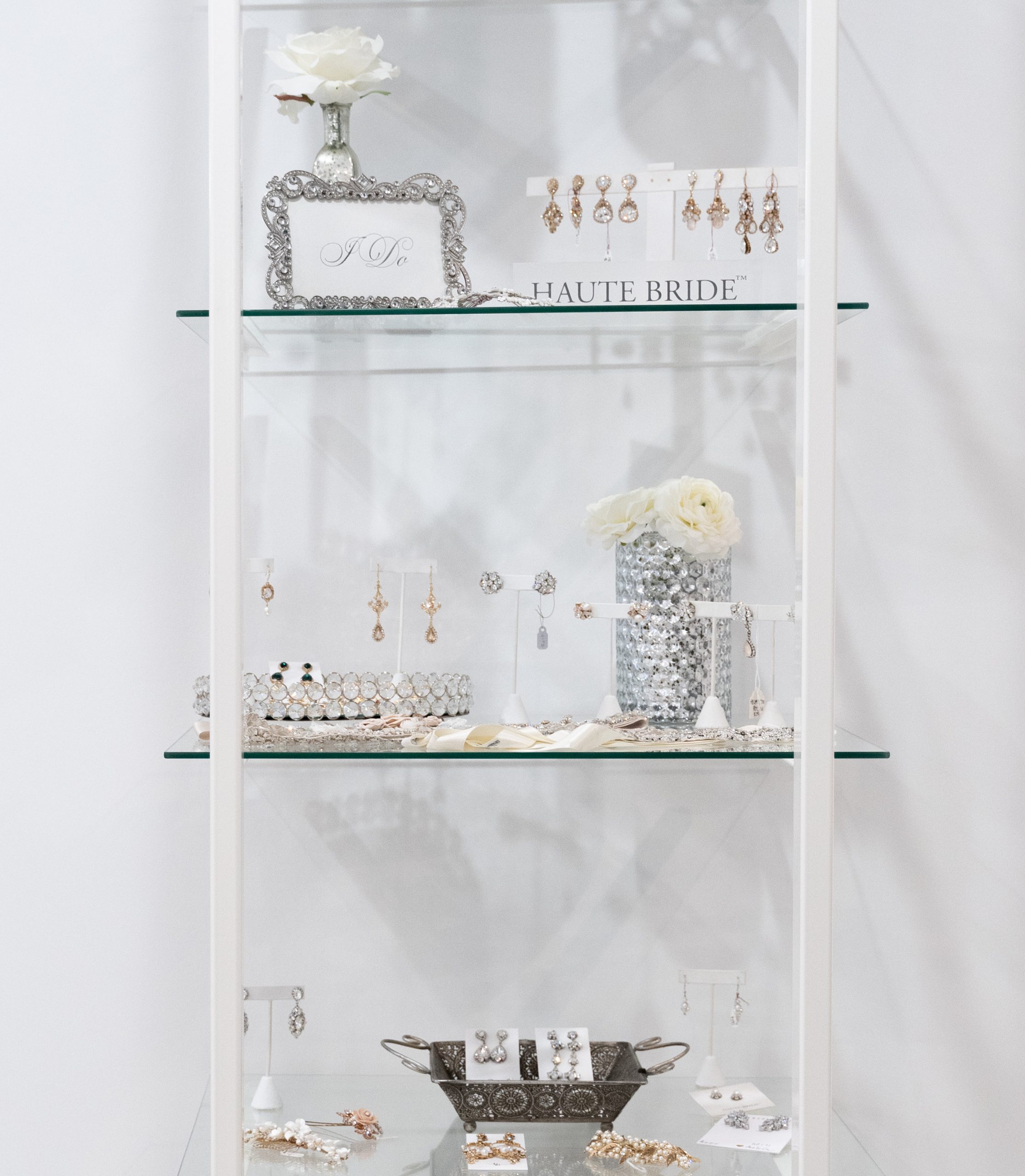 ---
Ready to start planning your own beautiful wedding? Check out our expert advice, stunning real weddings, and follow us on Pinterest for the ultimate inspiration.