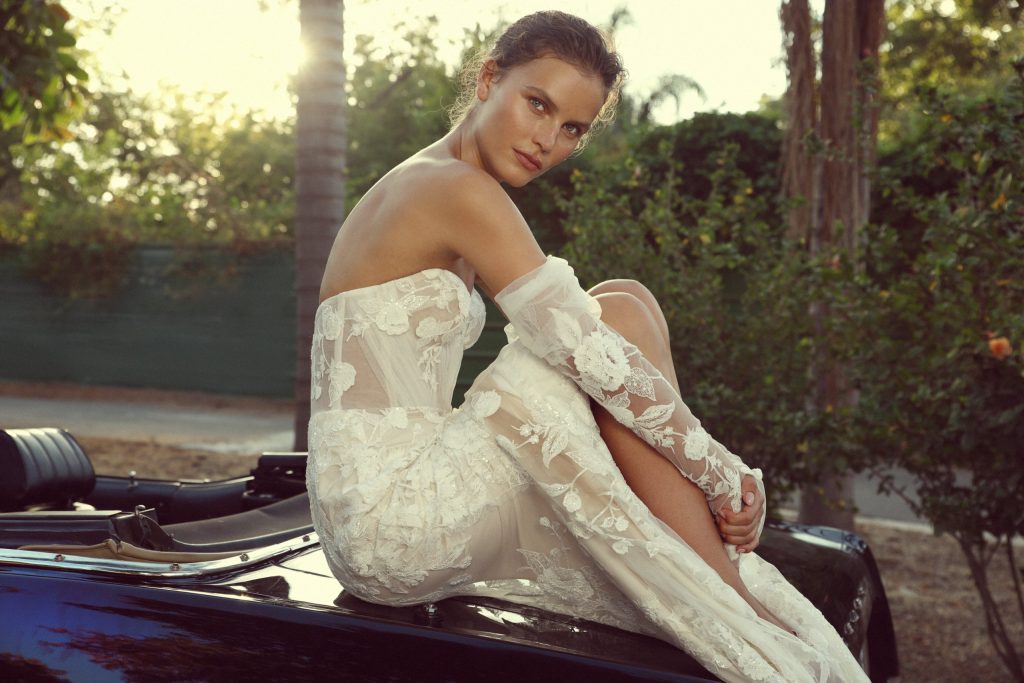 Trend Report from New York Luxury Bridal Fashion Week Fall 2023
With every wedding season comes new trends in wedding attire. While there are some styles that will never go out of fashion, there's always room for new ones! From alternative colors to reimagining of classic bridal textiles, here are some of our favorite wedding attire trends we saw at New York Luxury Bridal Fashion Week Fall 2023.
CAPES
Capes are the new veil. As wedding day festivities progress, these dramatic pieces can be removed to reveal an ensemble change. In the same vein, other detachable pieces like overskirts, boleros, bows, sleeves and shrugs are just as fun.
PASTELS
Pastel shades of pink, blue and lilac have taken over. Rather than a white garment, this color palette sprinkles in some femininity without straying too far from tradition.
FEATHERS
The age of the party dress is back and festive feathers are along for the ride. Feather detailing moves like a dream, whether floating down the aisle or swaying on the dance floor.
OPERA GLOVES
Opera gloves and similar styled above-the-elbow accoutrements bring an Old Hollywood flair to wedding style. Whether intricate lace, traditional satin or hand-beaded embellishments, the variety of options make this trend surprisingly versatile.
---
Now that you've seen our favorite trends, are you ready to find your dream dress?  Make an appointment with the area's top bridal salons!
---