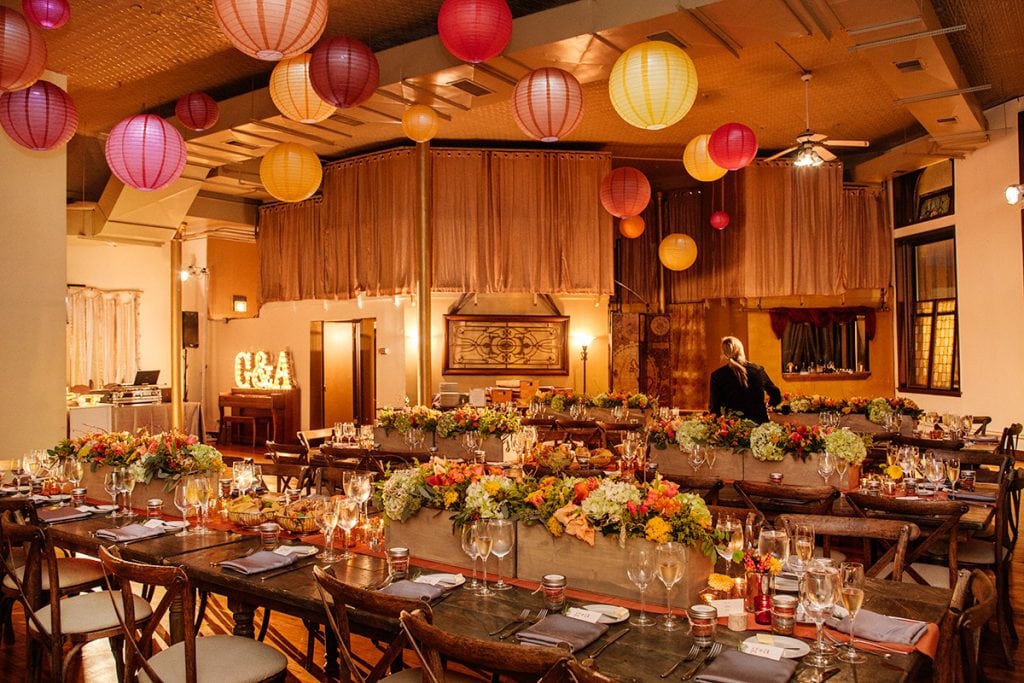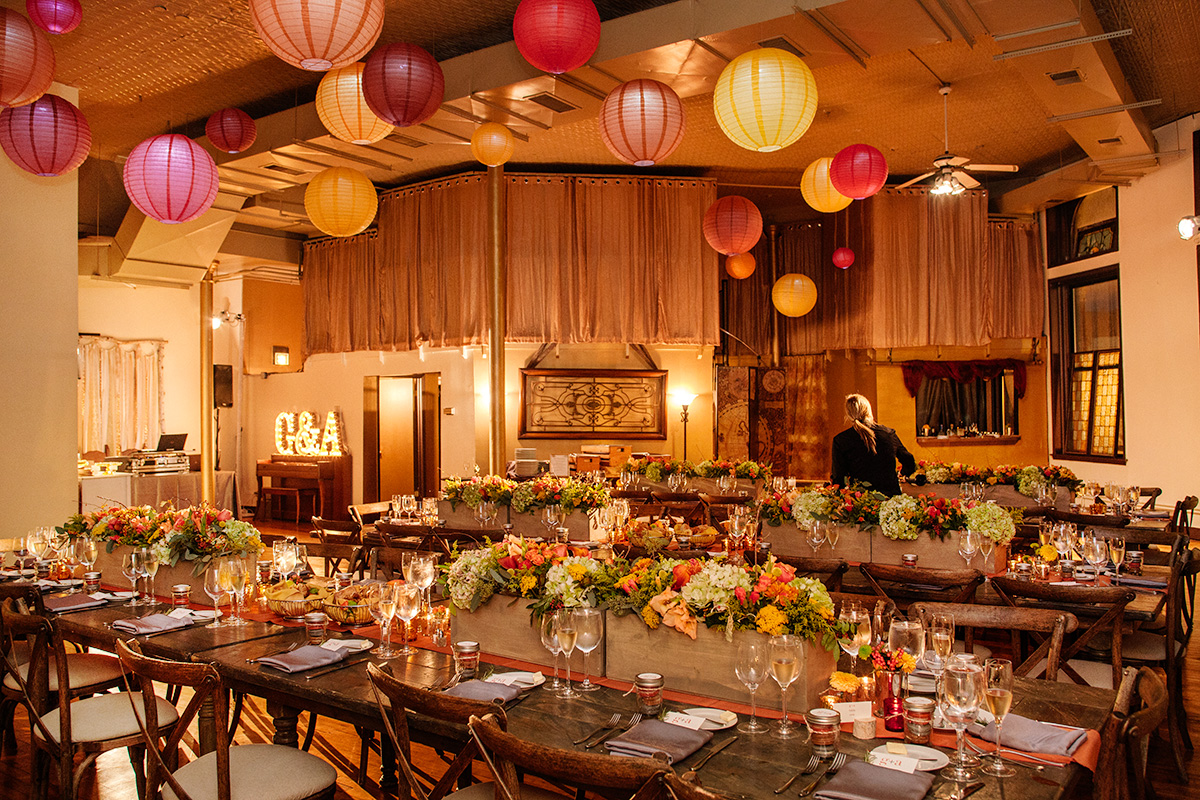 You'll Love These 5 Small Wedding Venues in Chicago
Who says you have to have a big wedding? Sometimes the best way to celebrate is with a handful of your closest friends and family. Opting for a small wedding means you'll have time to spend more than just a few moments with each of your guests–you'll be able to sit down and chat with them, dance with them, and enjoy a the evening without the pressure of running around to say a quick "hello" to everyone.
Small wedding venues tend to offer a cozy, welcoming atmosphere. From vintage mansions and estate houses, to modern lofts and boutique hotels, there's something for every taste. Some even specialize in "mircoweddings" and elopements!
Here are five small wedding venues in Chicago, IL that are perfect for small weddings and celebrations.
---
FireHouse Chicago
Chicago, IL
This "alarmingly charming" historic venue is located on Chicago's North Side in the Edgewater neighborhood. FireHouse Chicago offers a cozy vintage indoor space that seats up to 80 guests, along with an intimate outdoor garden. You'll love the reclaimed wood bar, farm tables and fire house décor. Friendly staff will help with day-of vendor coordination to make sure your focus stays on your guests. After the ceremony, enjoy 15 minutes alone as newlyweds with drinks and appetizers of your choice!

Photo courtesy of firehousechicago.com
Maximum Capacity: 80 seated, 100 cocktail reception
Venue Style: Renovated Firehouse, Historic
Catering: Preferred Caterers
Special Features: Post-Ceremony Private Time, Vintage Furniture, Free Hour of Rehearsal Time
Click here for more.
---
Creativo Loft
Chicago, IL
This intimate venue specializes in small weddings, micro-weddings, elopements and more. The venue's original hardwood floors and tin ceilings from 1887 create a cozy setting, while 14-foot windows let in plenty of natural light and offer a beautiful view of the city and river. In addition to space rental, Creativo Loft also offers all-inclusive event services packages, along with services for photography, flowers, cake, and more.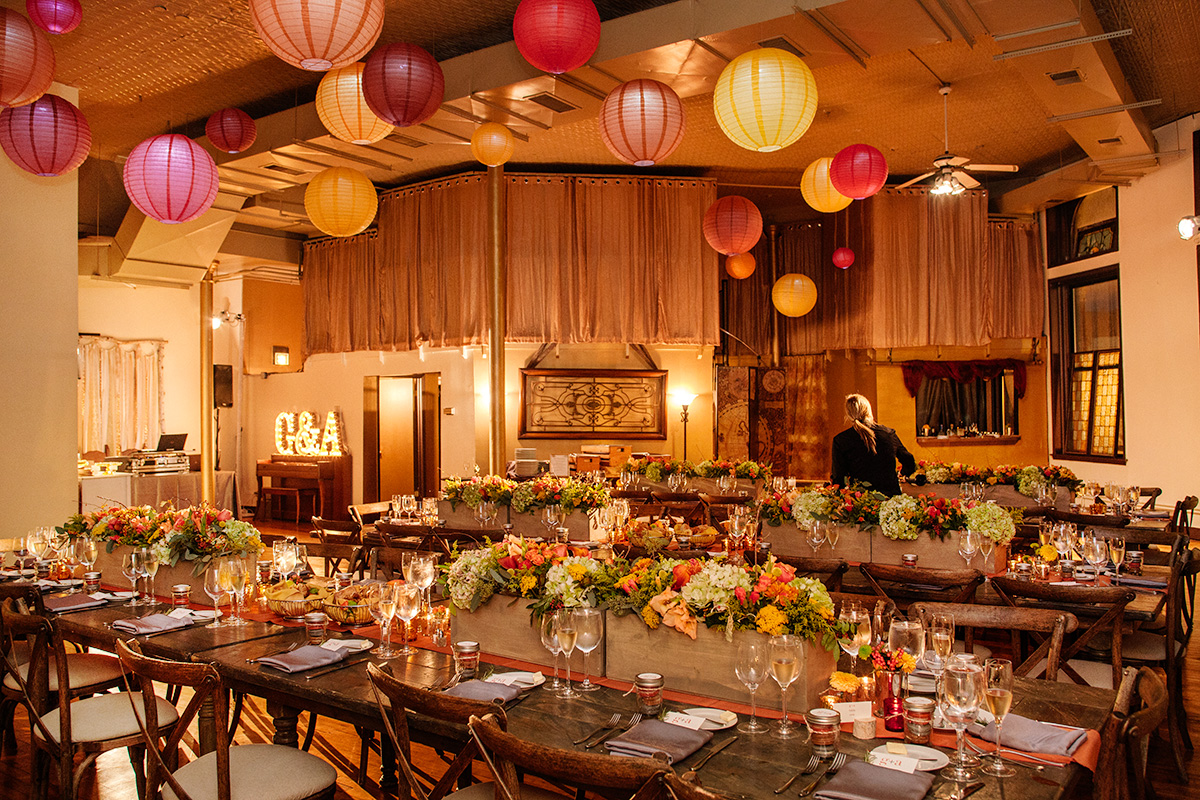 Photo courtesy of creativoloft.com
Maximum Capacity: 84 seated (no dance floor), 120 cocktail reception
Venue Style: Loft, Historic
Catering: Licensed/Insured Professional Caterers Allowed
Special Features: Specialized Microwedding Packages, Abundant Natural Light, Great Views
Click here for more.
---
Thompson Chicago
Chicago, IL
Thompson Chicago offers three levels of event spaces with capacities of 30-150 and is perfect for more intimate weddings and parties. Bold modern décor, floor-to-ceiling windows, elegant penthouses and a view of Chicago's Gold Coast neighborhood add a sense of luxury to this boutique hotel. Take advantage of the Froines Room's arc-shaped floor-to-ceiling window with a stunning view of the city that's perfect for photo ops!

Photo Courtesy of thompsonhotels.com
Maximum Capacity: 150 seated
Venue Style: Hotel
Catering: Exclusive Caterer
Special Features: City Skyline View, Multiple Event Spaces, Award Winning Venue
Click here for more.
---
The Keith House
Chicago, IL
Located just south of Downtown Chicago near Soldier Field, The Keith House offers a peaceful setting for small weddings in the city. This historic home was built in 1870 in Chicago's original "Gold Coast," where elite families once resided. You'll love the home's beautiful architecture, proximity to the Chicago Women's Park and Gardens, and the art of the Prairie Avenue Gallery that lines the walls. The backyard is also available for ceremonies!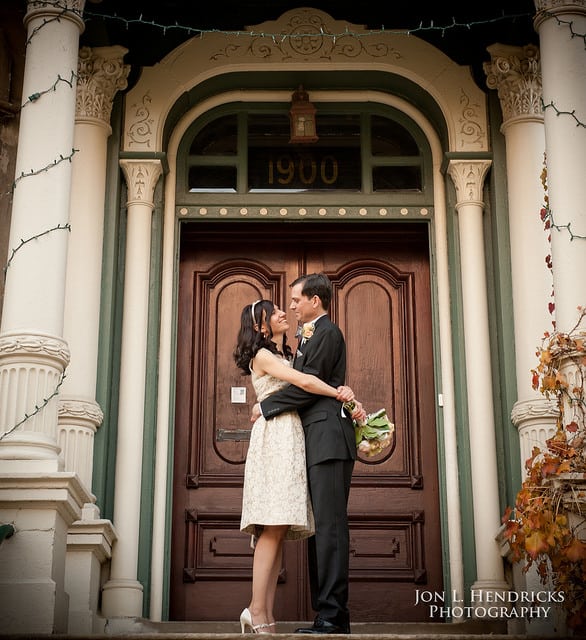 Photo courtesy of Jon L. Hendricks Photography via keithhousechicago.com
Maximum Capacity: 50 seated, 75 cocktail reception
Venue Style: House, Historic, Gallery
Catering: Inquire
Special Features: Victorian Châteauesque Historic Home, Outdoor Ceremony Space, Prairie Avenue Gallery
Click here for more.
---
Space 1858
Chicago, IL
Space 1858 specializes in events with less than 100 guests, with room for 50-60 seated and 85-100 standing. While the space is small, it can easily be dressed up to fit any event, from showers and birthday parties, to weddings and business events. The venue offers vendor flexibility and allows hosts to bring in which ever caterer they choose. Go with a family-style caterer for a cozy at-home vibe!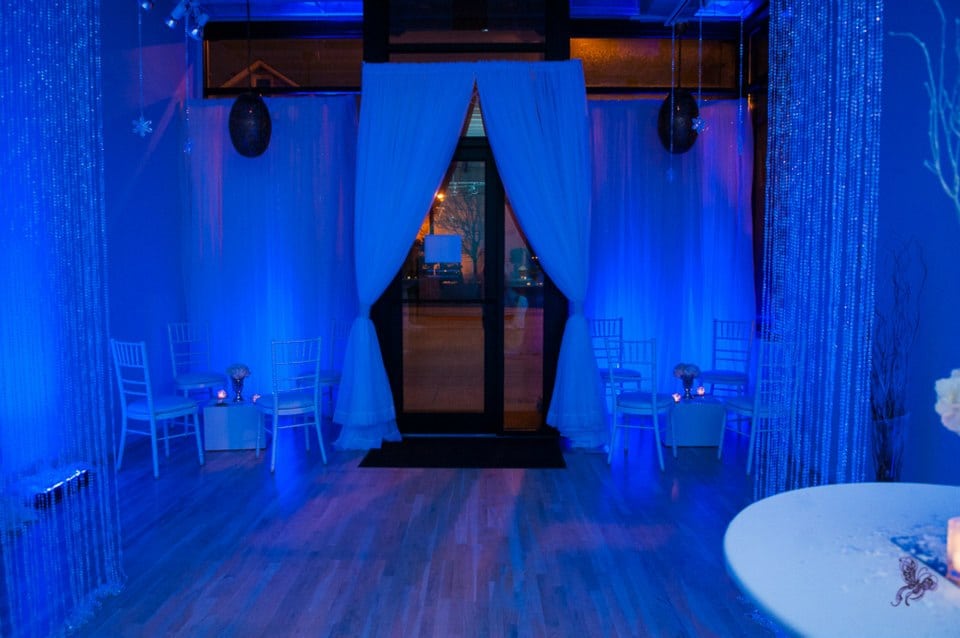 Photo courtesy of space1858.com
Maximum Capacity: 60 seated, 100 cocktail reception
Venue Style: Loft, Urban
Catering: Any, Self-Catering Allowed
Special Features: Specializes in Event Under 100 Guests, Caterer Flexibility, In-House Sounds System
Click here for more.
---
Want to see more venues like these? Check out Private Home and Mansion Venues near Chicago, IL, Rooftop Venues near Chicago, IL, and Art Gallery & Museum Venues near Chicago, IL.