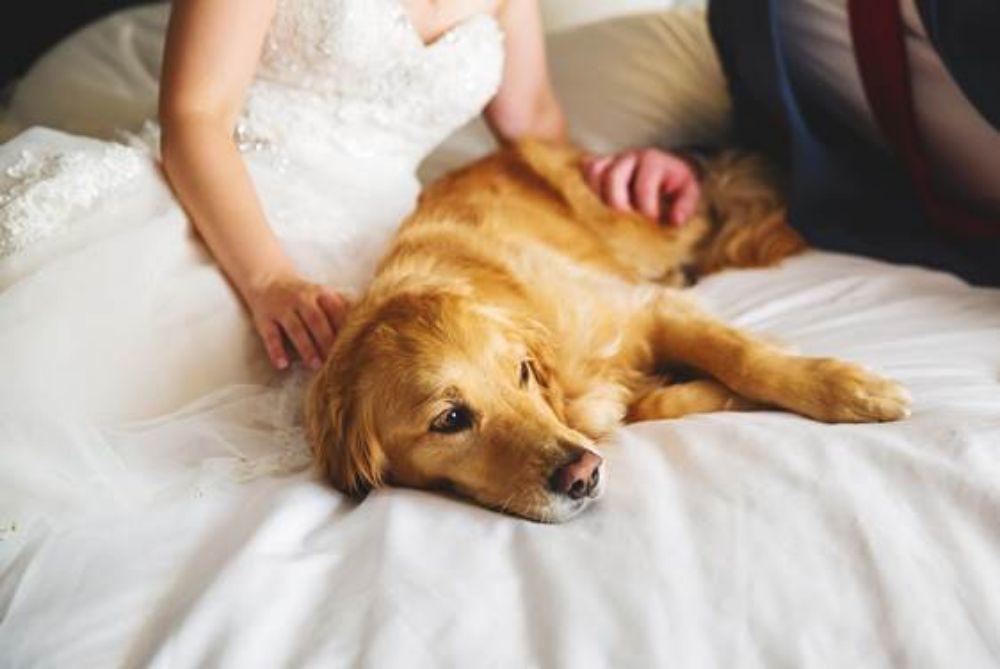 4 Ways to Include Your Dog in Your Wedding
Trying to decide how to include your furry best friend in your Big Day? We've got some fabulous tips for you from the dog lovers at Grounds & Hounds Coffee Co.
(photo credit: Rachael Schirano Photography)
1. Find the perfect outfit.
Some pups love to sport a full costume, like a tuxedo or tulle skirt. If you know your dog enjoys a good outfit, go all out! Other pooches may be more uncomfortable with clothing, so a simple bowtie or corsage on their collar would be a better choice. Choose an outfit or accessory that complements your overall wedding décor and matches your dog's personality.
2. Know your pup.
If your dog loves being the center of attention and is calm around crowds, you may consider including them in your processional as a ring bearer, flower girl, or attendant. However, if your pup prefers a quieter environment, you may want to take photos with them before the event begins and let them go home before the party gets started.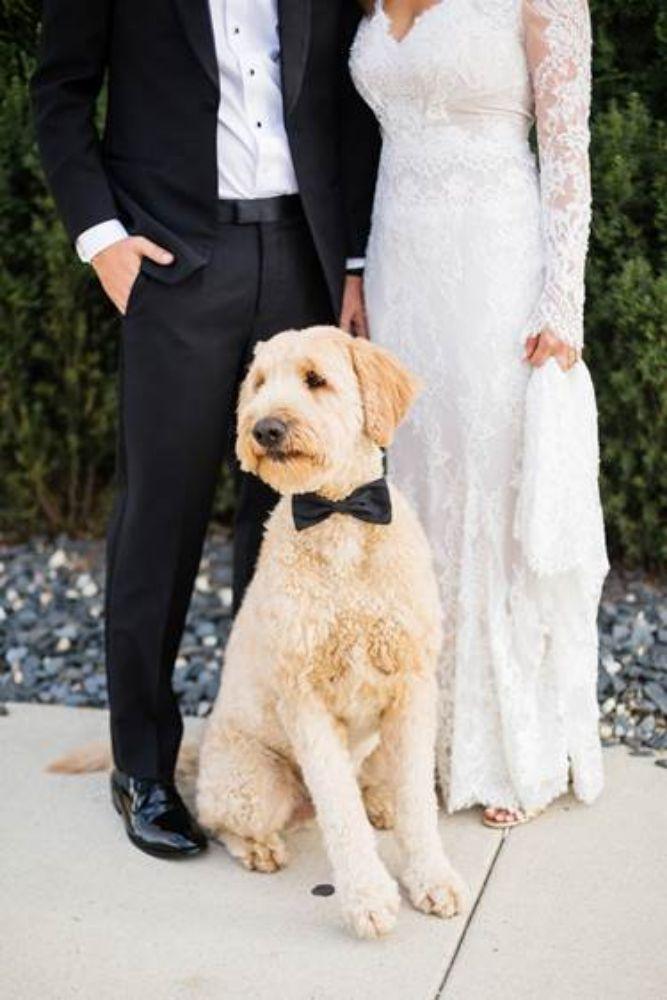 (photo credit: Rachael Schirano Photography)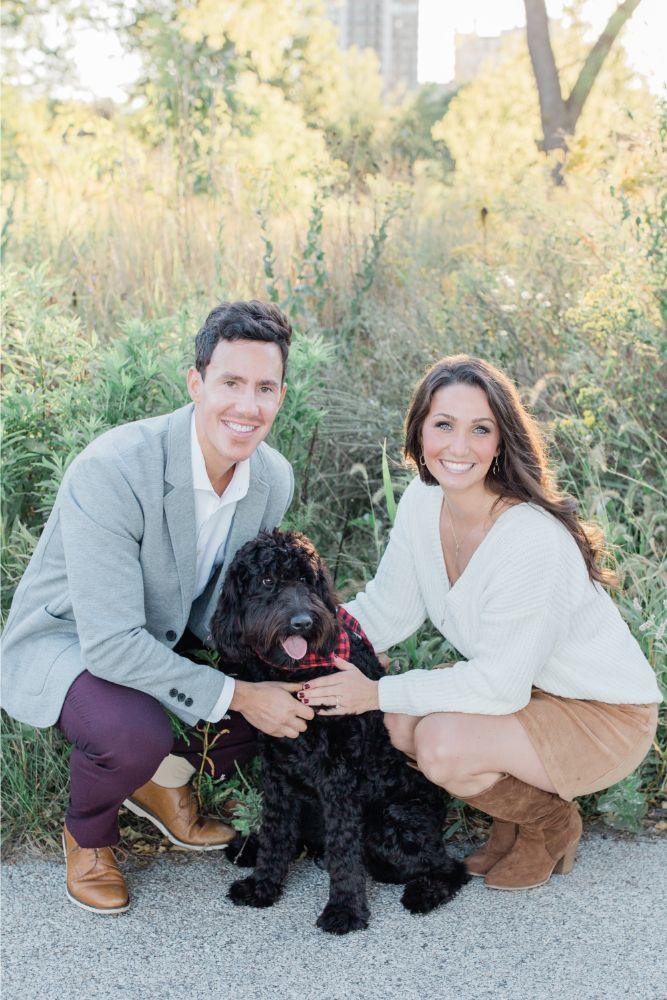 (photo credit: Kenzie Leigh Photography)
3. Hire some paw patrol.
You won't have time to manage your dog on your wedding day, and you don't want to worry about keeping track of their every move. Hire someone to be in charge of your dog so you can rest assured that someone else is managing bathroom breaks, treats and behavior.
4. Let everyone know your dog will be attending.
It may be surprising to dog lovers, but not everyone is as excited about furry friends. You should let all your guests know that your pup will be attending your wedding. Make sure your photographer and other vendors know what to expect in regards to your dog's participation.
Ready to start planning your own Big Day? Check out our expert advice, stunning real weddings, and follow us on Pinterest for the ultimate inspiration. For more ideas on how to incorporate your furry friend on your Big Day and support other dogs who need a loving home, visit Grounds & Hounds Coffee Co.