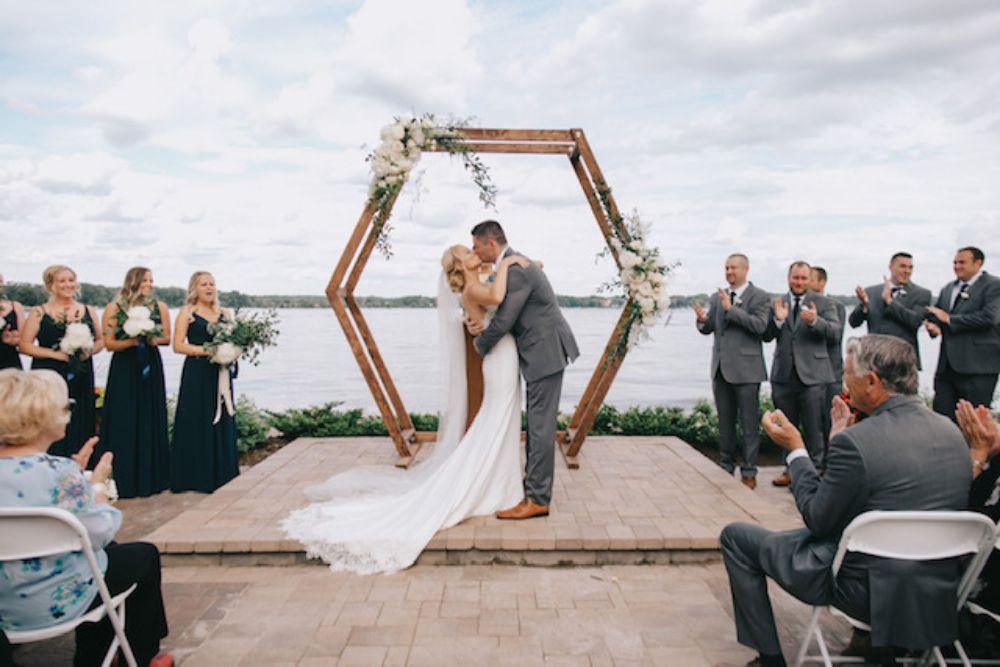 4 Unique Wedding Trends for Summer 2019 – with Chicago Marriott Naperville
Trying to find the perfect unique touches for your summer wedding? The wedding professionals at Chicago Marriott Naperville dropped by the blog to discuss four of their favorite upcoming trends for this summer. Scroll through and get inspired!
It can be hard to decide on the perfect details for your Big Day. At Chicago Marriott Naperville, we have the privilege of working with couples to create their dream weddings and we have seen so many different styles and trends over the years. We've rounded up four of our favorite trends that we're seeing for this summer that are sure to bring a distinctive element to your wedding day. If you're looking for just the right detail to set your wedding apart, look no further!
Bohemian Wedding Arches
Floral arches have been recently been trending for all styles of wedding, but the boho wedding arch takes a geometric twist on this staple. The boho wedding arch has a distinct geometric shape and is draped in cascading flowers, pampas grass, or another dreamy and ethereal detail. Including a bohemian wedding arch in your Big Day will add a dramatic but natural flair, and we guarantee your guests will be impressed.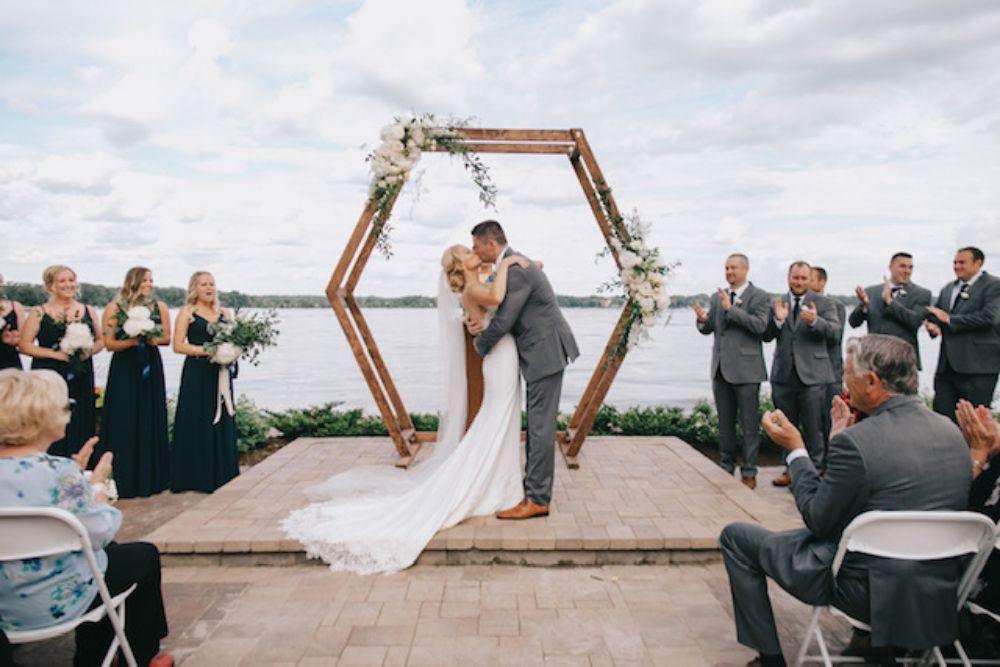 (floral: Willow Design; photo: Aesthetiica Collective)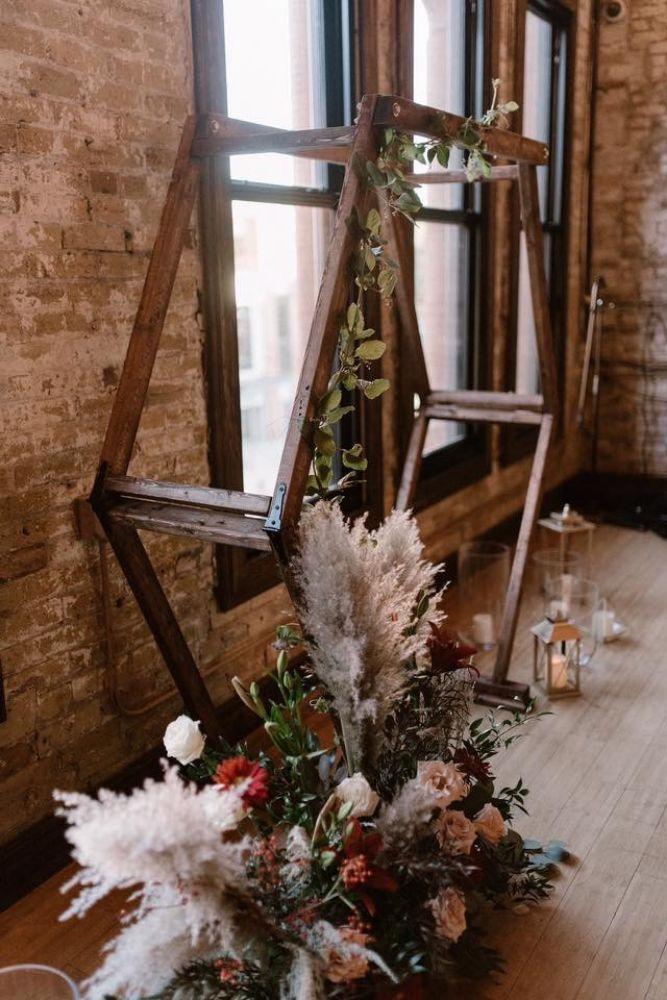 (floral:Willow Design; photo: Third West Studio Photography)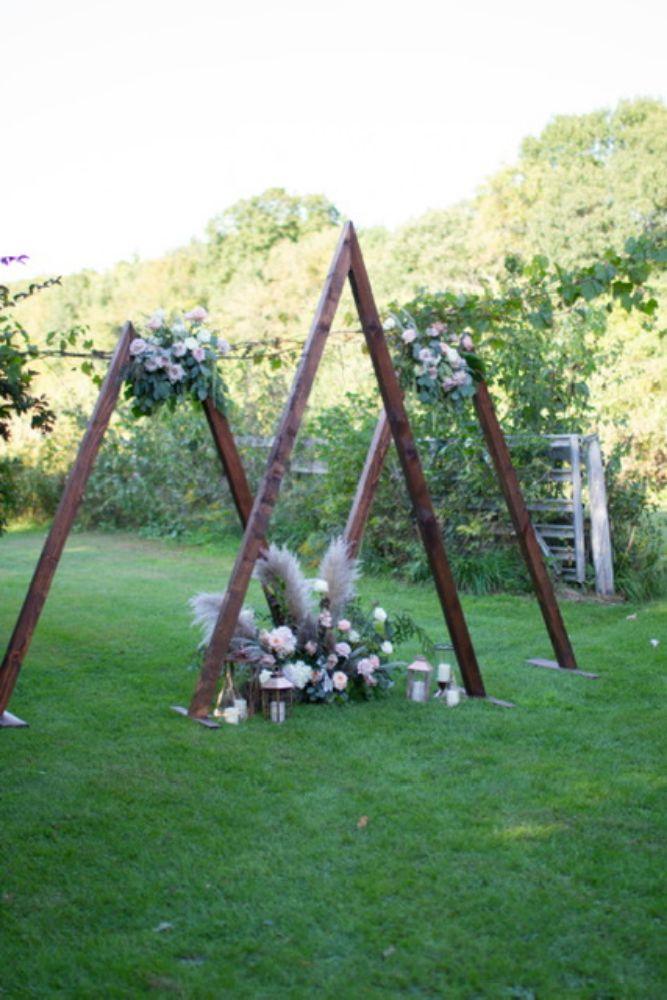 (floral:Willow Design; photo: Elyse Bullard Photography)
Interactive Food Displays
Everyone loves a delicious treat or snack at a wedding, but you can take the culinary experience at your wedding to the next level by including an interactive food display or experience. This is one of the most fun trends we're seeing at Chicago Marriott Chicago. A "make your own s'mores" bar is not just a delightful sweet, but a fun experience that will get guests talking, mingling, and provide that something special that everyone will always remember. From having a food truck as part of your reception fare to offering a late night snack delivered to guests in a fun way, there are plenty of ways to customize your guests' interaction with your menu.
(food truck & photo provided by Chicago Food Truck Hub)
(catering: Chicago Food Truck Hub; photo: Geoff Martin Photography)
Acrylic Stationery
Wow your guests with modern and stylish acrylic stationery. This trend is simultaneously classy and edgy and we can't get enough of it. Use acrylic invitations to set the tone for your Big Day or feature your seating chart or table numbers on elegant acrylics. However you choose to use this look, it will catch your guests' attention and stand out in the best of ways.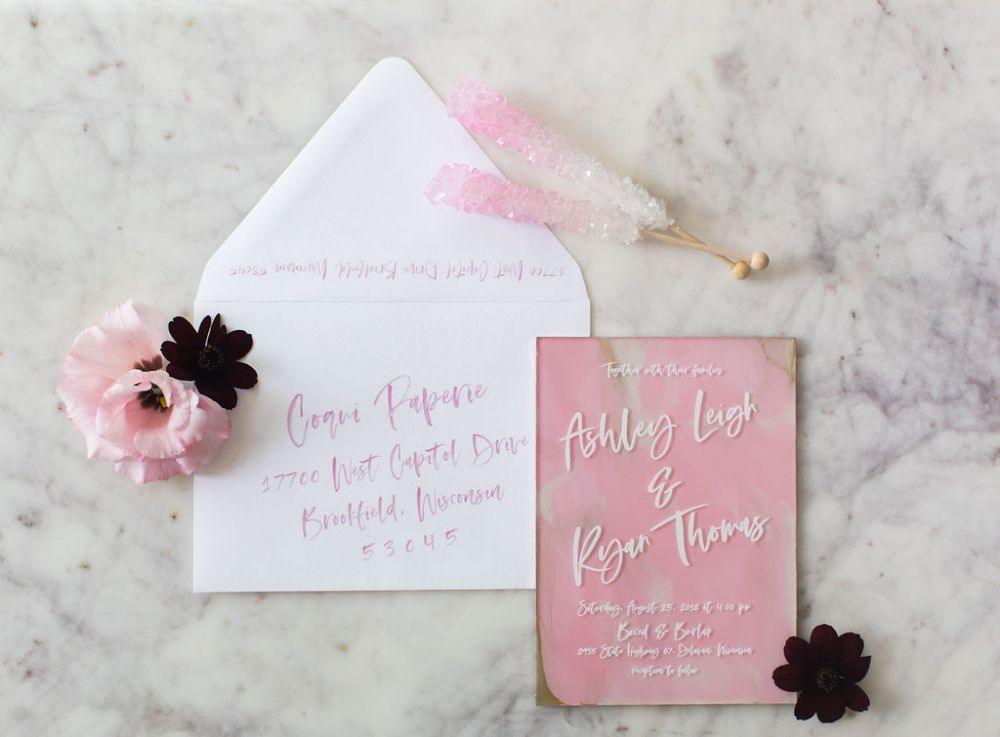 (all stationery: Coqui Paperie; all photos: Autumn Silva Photography)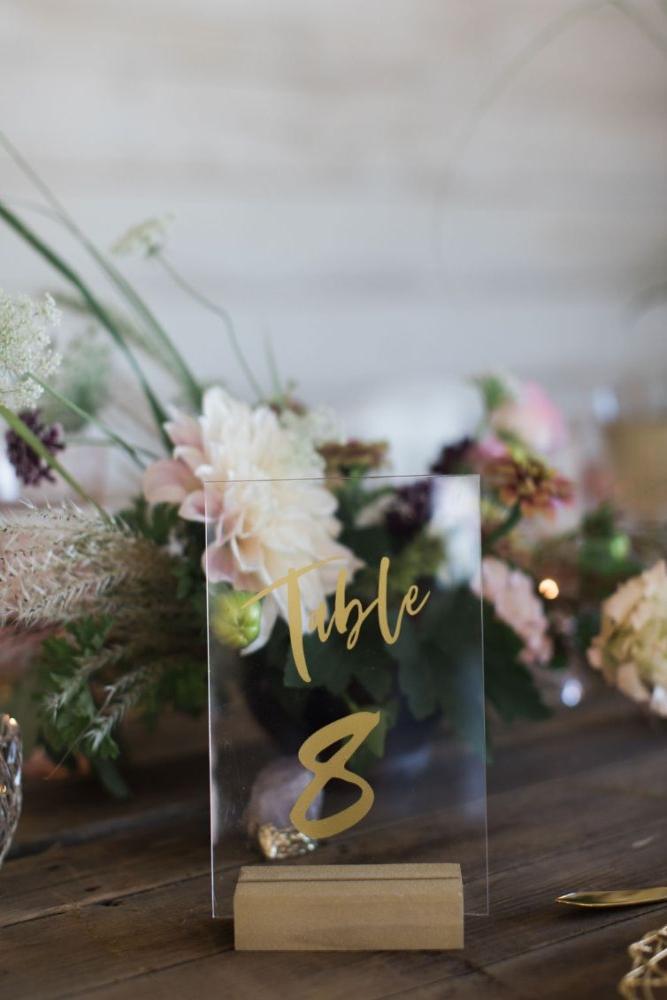 Double Exposure Wedding Photography
These double-exposed wedding photos will have you taking a second look. These photos, which actually include one image superimposed on another, are a unique way to tell a story about your Big Day. Show off your gorgeous wedding location or venue while also including you and your partner for a more personal touch, or include a portrait that is both up close and at a distance. The options are endless when it comes to double exposure photographs, so talk to your wedding photographer about this unique trend and see what they can do.
(photo: Dan Voss Photography)
Feeling inspired? Visit their website to learn more about hosting your wedding at the Chicago Marriott Naperville. 
Ready to start wedding planning? Check out more expert advice, stunning real weddings, and follow us on Pinterest for the ultimate inspiration.