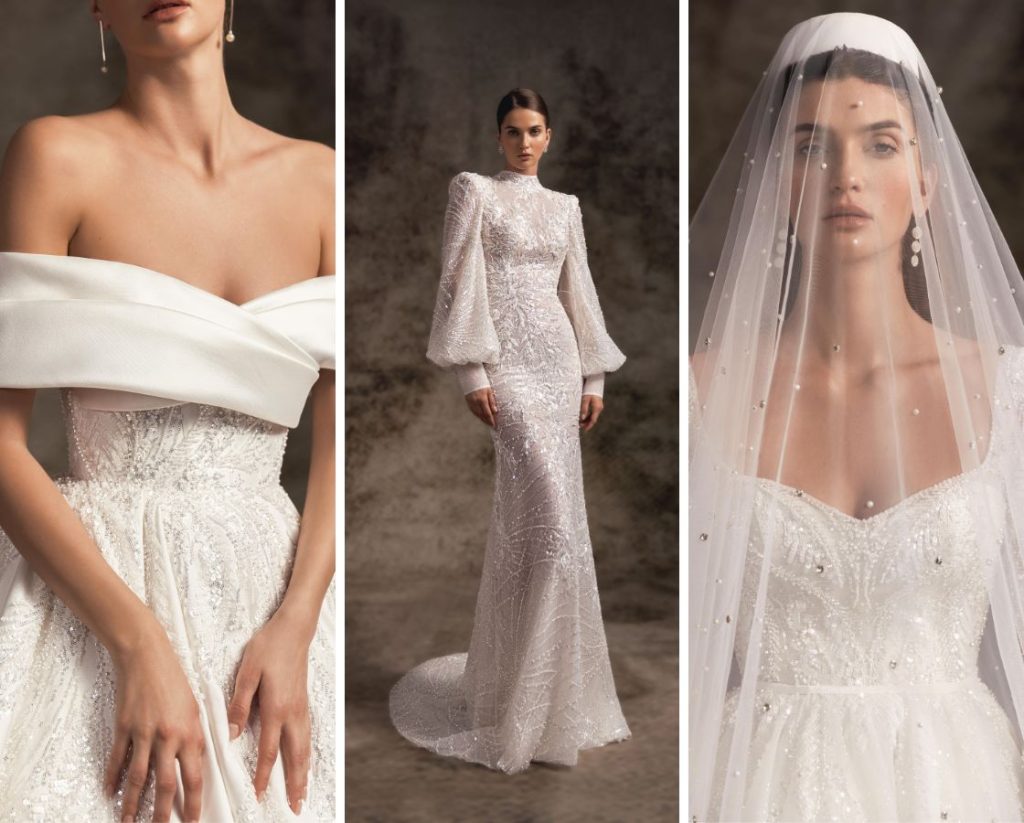 WONA "Notte d'Opera" Couture 2023 Collection
Take a special preview of our favorite pieces from Ukrainian wedding brand WONA's Couture 2023 collection, "Notte d'Opera."  Full collection launching July 15, 2022!
"È tutta colpa della luna, quando si avvicina troppo alla
terra fa impazzire tutti."
"It's all the fault of the moon, when it
gets too close to the earth it drives everyone crazy."
–Otello
The luminaries and opera are two wonders of the world, genuinely majestic and immortal. They touch the soul's strings, bring on tears and admiration, and make you feel the most profound emotions. Inspired by the divine essence in these wonders,
WONA
introduces the Notte d'Opera Couture collection 2023. The sparkly embellishments resemble the stars and the moon shining on the brightest night and the magnificent ball skirts embody the majesty of opera.
"During my travels to New York, I had an exceptional opportunity to visit The Metropolitan Opera. As I watched Otello, I was amazed by the power of voice and how deeply it touched my heart. The very moment I realized it resembled the feeling when the bride does first look, and the groom sees her for the first time in her perfect wedding dress. Hence, we decided to dedicate WONA bridal couture collection to opera."
– Ilona Shramko, the WONA founder
The collection features 21 dresses: 11 ball gowns, seven mermaid-styled and four A-line silhouettes. Structured taffeta, satin and embroidered lace are the predominant textiles, with several pieces decorated with lightweight tulle. Hoop petticoats are recommended with all ballgown styles for extra lushness. Furthermore, the detachable overskirts and boleros enrich the mermaid styles with added layers. And finally, the decorations allow the viewer to explore the details of patterned lace, eclectic ruffle layers, draping and extensively puffed sleeves.
The collection will be presented on July 15th 2022, on the brand's official
website
and
social media
, so stay tuned!
ABOUT WONA
Founded in 2009, WONA is a Ukrainian bridal and evening fashion brand stocked by 150 partners worldwide and a flagman boutique on the 5th avenue in New York.
---