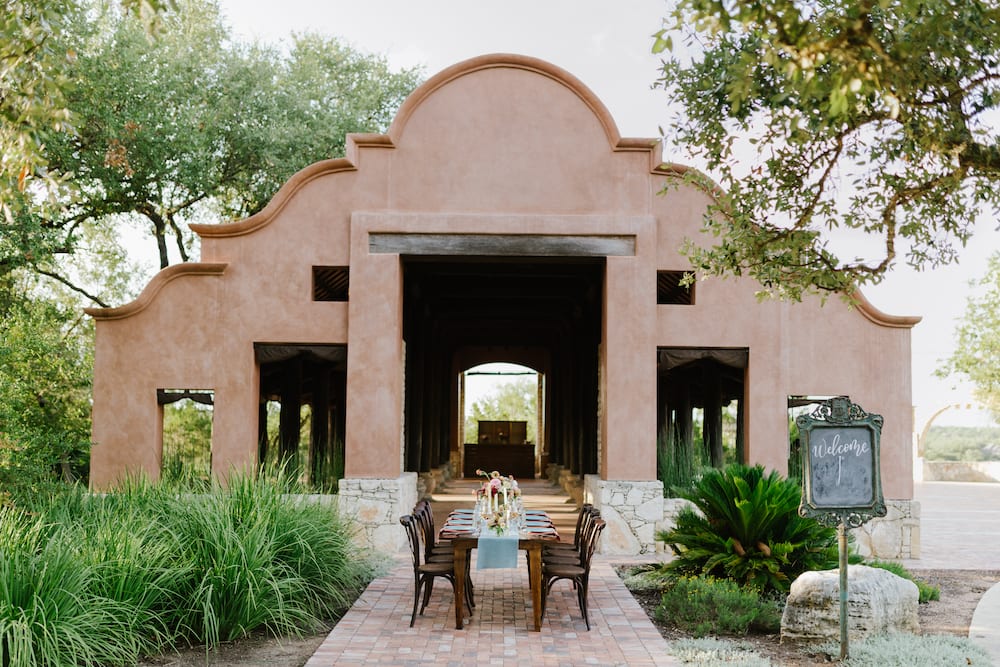 Terracotta & Aqua Rehearsal Dinner Inspiration
Wedding design has shifted from simply what's pretty to what's reflective of the couple's style and story… and we love that! Your wedding should be a true representation of who you are as a couple – from your save the dates to your sparkler sendoff. In 2019, couples are taking this idea of personalization up a notch by getting laser focused on their shared style and tying it into their entire planning experience, making their rehearsal just as swoon-worthy as their wedding. This inspiration shoot was dreamt up with this in mind and we can't wait to share all the prettiness below.
Our inspiration couple is always up to jet-set – with the bride's monogrammed matching luggage in-tow, of course! They have photo books full of their adventures littering their coffee table and a framed map with pins marking all their destinations. Their international hearts and love for travel is important to the design of their overall wedding weekend. We set different vignettes to tell the story of our jet-setting bride and groom. Our team drew from their first trip together – a summer study aboard in Spain – for inspiration. The design was influenced by the architecture, flavors, and colors of the many sub-cultures and cities that make up España. The stone steps and buttery yellow color of the chapel at Camp Lucy has a distinctively European feel. It reminded me of some centuries-old building on the streets of Barcelona.
We drew from this to create a bold color palette. But while being vibrant, we wanted the shoot to feel very fine art. With multiple venues on property, as well as resort-level lodging, Camp Lucy lends itself to a complete wedding weekend experience. Our couple's wedding weekend experience began with this rehearsal dinner, an outdoor soiree with rich terracotta tones and pops of the vibrant aqua that ties throughout the overall design. Dreamy candlelight and delicate floral details set the tone for an intimate time celebrating with those who would stand beside them the following day.
---