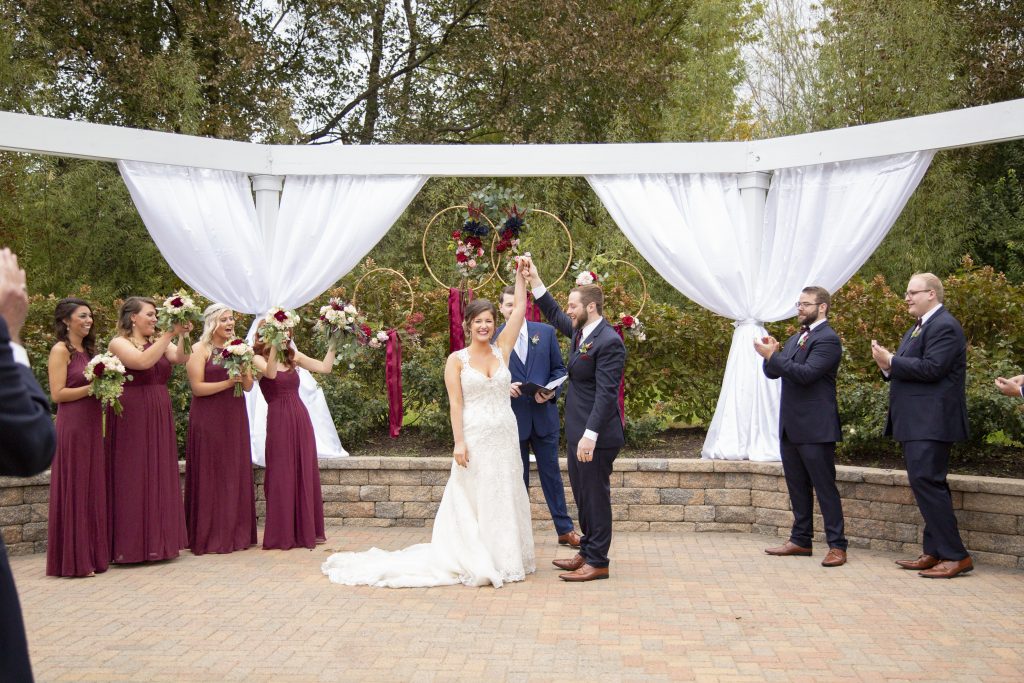 Virtual Venue Tour: Belle Salle Banquets
Located on six acres of scenic land in Aurora, IL, Belle Salle Banquets offers an upscale event space with luxurious accommodations for weddings and events. This "one-location" venue boasts two beautiful ballrooms and can host up to 200 guests. Paired with immaculate landscaping, an outdoor ceremony space and on-site catering, it's an ideal location to celebrate in the West Chicago Suburbs.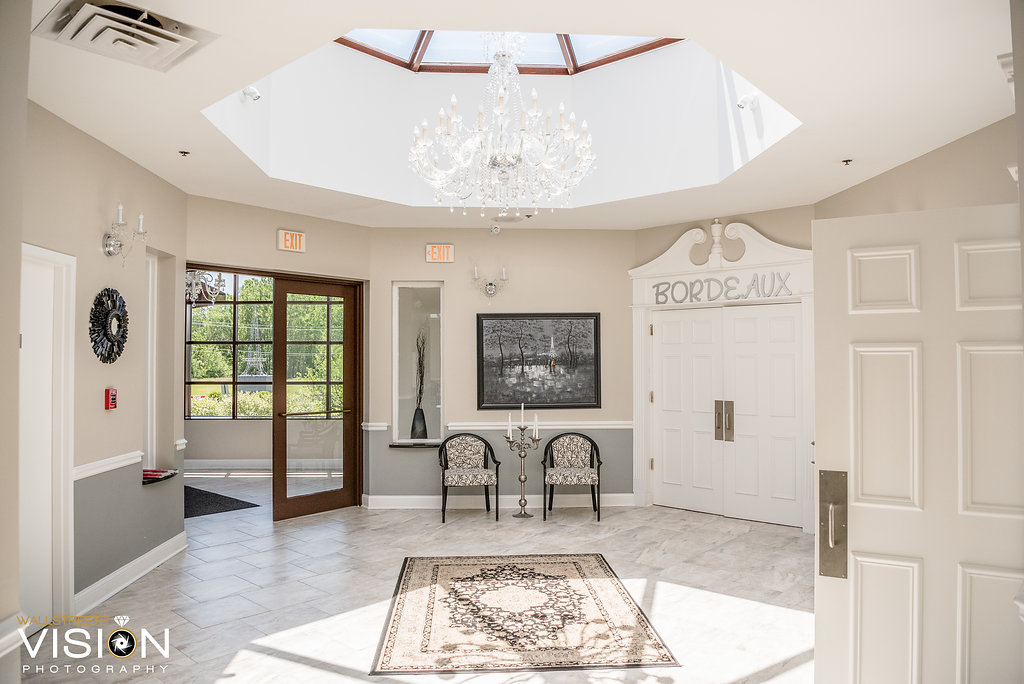 Event Spaces
This stunning banquet facility offers two elegant ballrooms for indoor weddings and events. Named after famous European cities, the Bordeaux Room and the Calais Room feature classic chandeliers and neutral décor. Their classy, "blank slate" backdrops limitlessly appeal to all styles and tastes. With versatile floor plans and space for 50-200 guests, Belle Salle can easily accommodate grand events or intimate soirées. Brides can will have access to a special bridal suite to prepare for their big day! A coat check and bar space are also available.
In addition to it's indoor options, the Aurora, IL event venue also offers breathtaking outdoor spaces. Enjoy six serene acres of land with beautiful gardens, manicured lawns and ethereal water features. Let the tranquil scene be the ideal setting for an outdoor wedding ceremony, or serve and a perfect backdrop for photos. Your guests are sure to love relaxing in this beautiful outdoors space.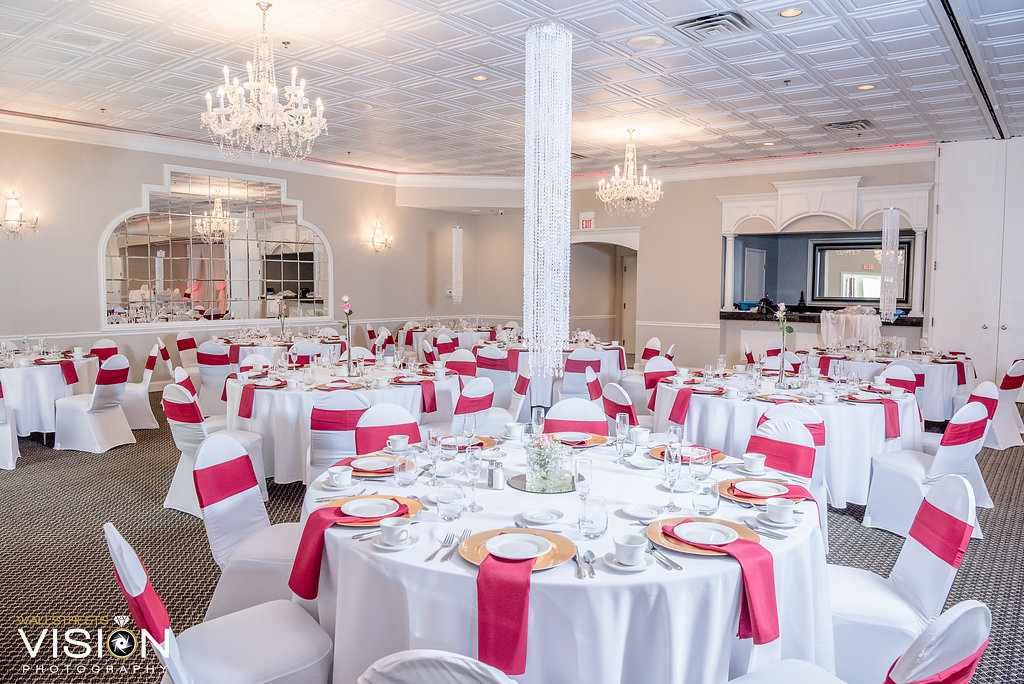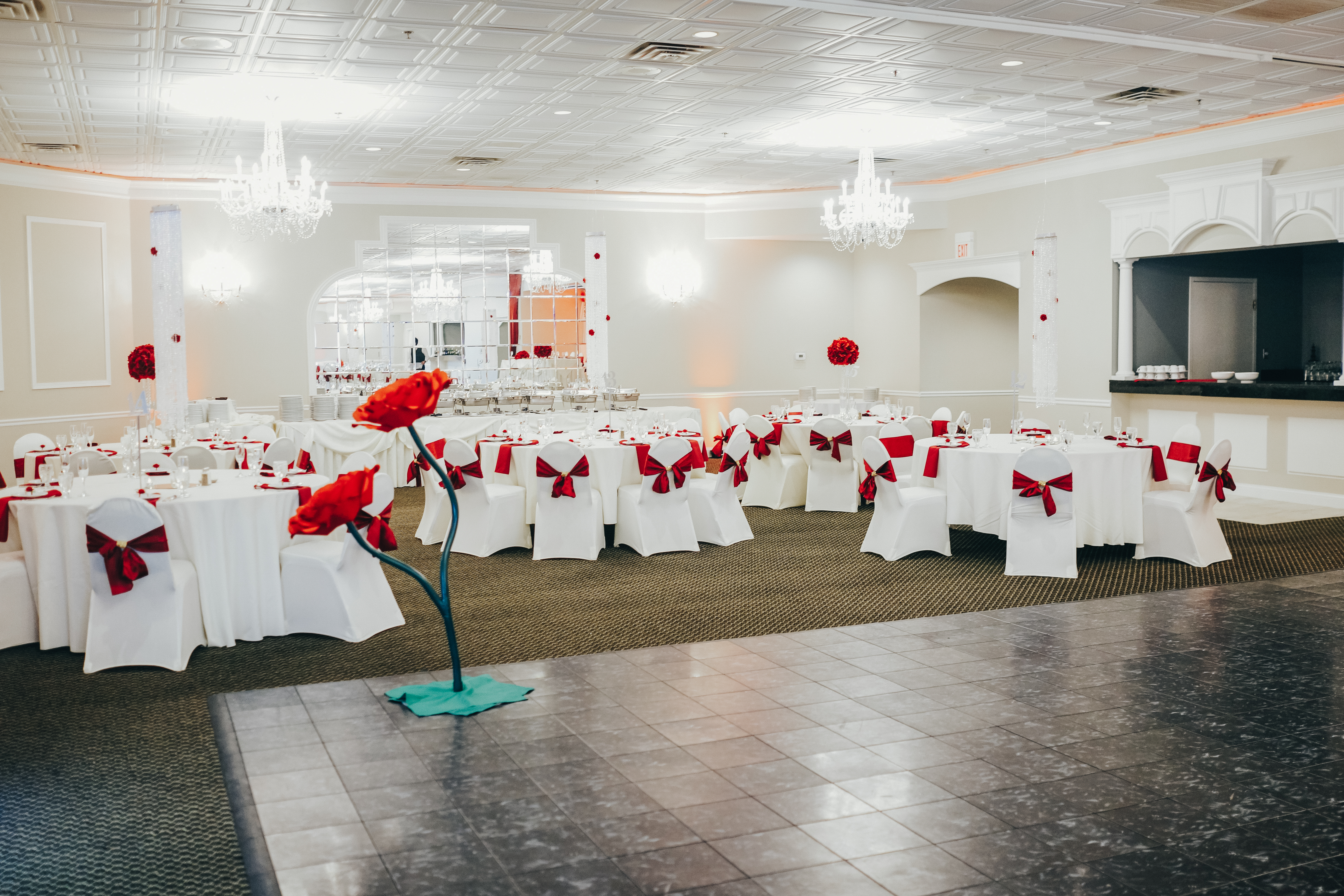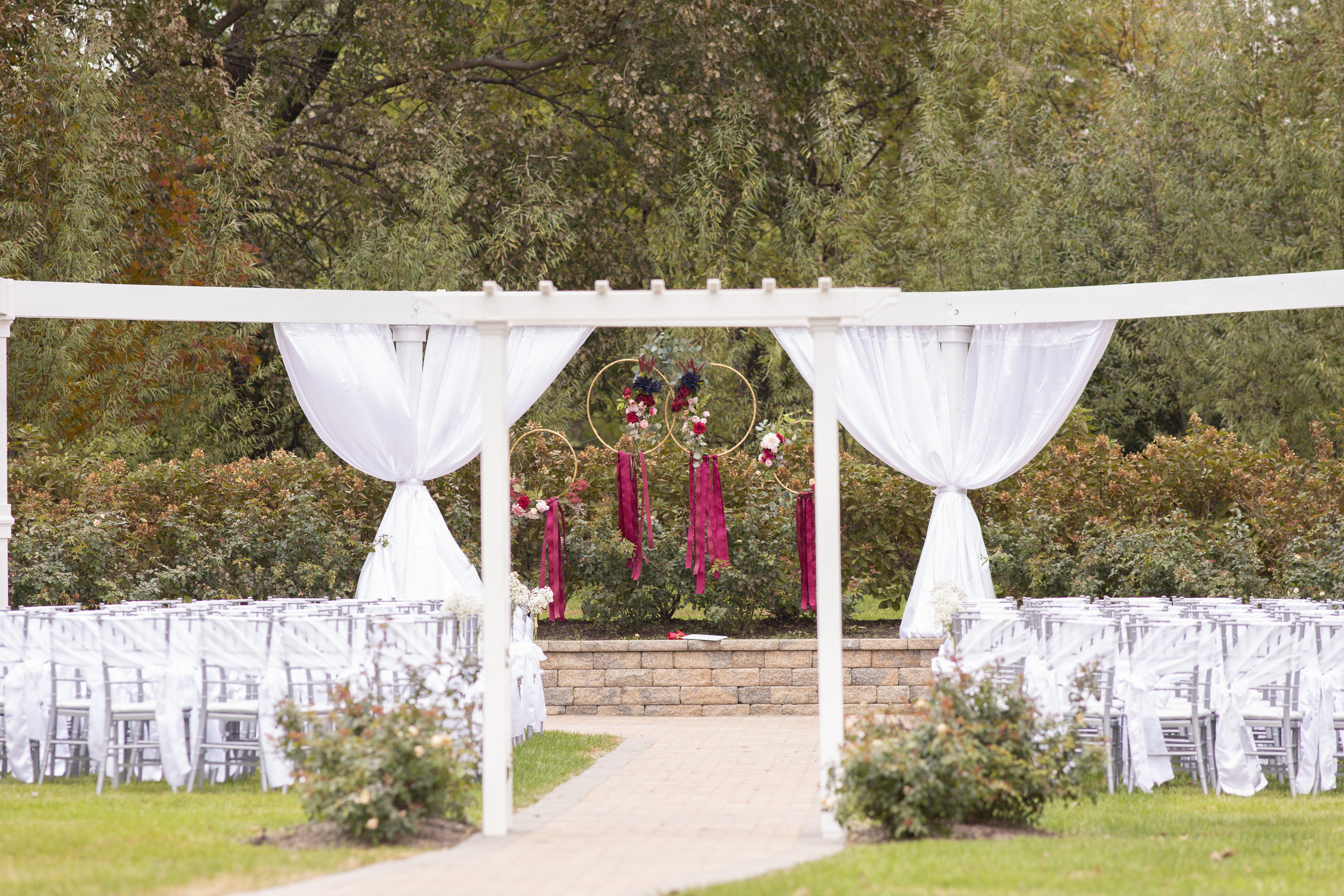 ---
Catering & Beverage
Treat your guests to delicious, fully-customizable buffet and family-style menu options from Belle Salle's on-site catering team. Enjoy an array of pre-dinner butler-passed bites, such as coconut shrimp with habanero marmalade, asiago tarts and smoked chicken crostinis. Then, feast with a five-course dinner of tasty selections like lobster bisque, bacon and blue cheese-encrusted filet, andouille stuffed pork loin and more. Or, opt for the Spanish Dinner Buffet, with choices like chicken mole, steak fajitas, Spanish rice and chopped Mexican salad. An esteemed in-house chef has perfectly designed each menu option to impress every taste. Enjoy a complimentary tasting after booking.
Event packages also include a champagne toast for you and your guests, along with butler-passes champagne and wine during cocktail hour and hosted or cash bar options by the hour.
---
Extras
In addition to gorgeous events spaces and excellent menu options, Belle Salle also offers an array of services, including on-site wedding coordination, linen and chair rentals and more. Along with all-in-one event packages, this "one-location" venue offers nearly everything you'll need to make your celebration perfect.
Complete your event with Belle Salle's preferred vendors, including Wallstreets Vision Photography, Reel Life Cinema, DJ Pelon and more. Not sure where to start? Check out the venue's Ideas page here and their Planning Checklist page here!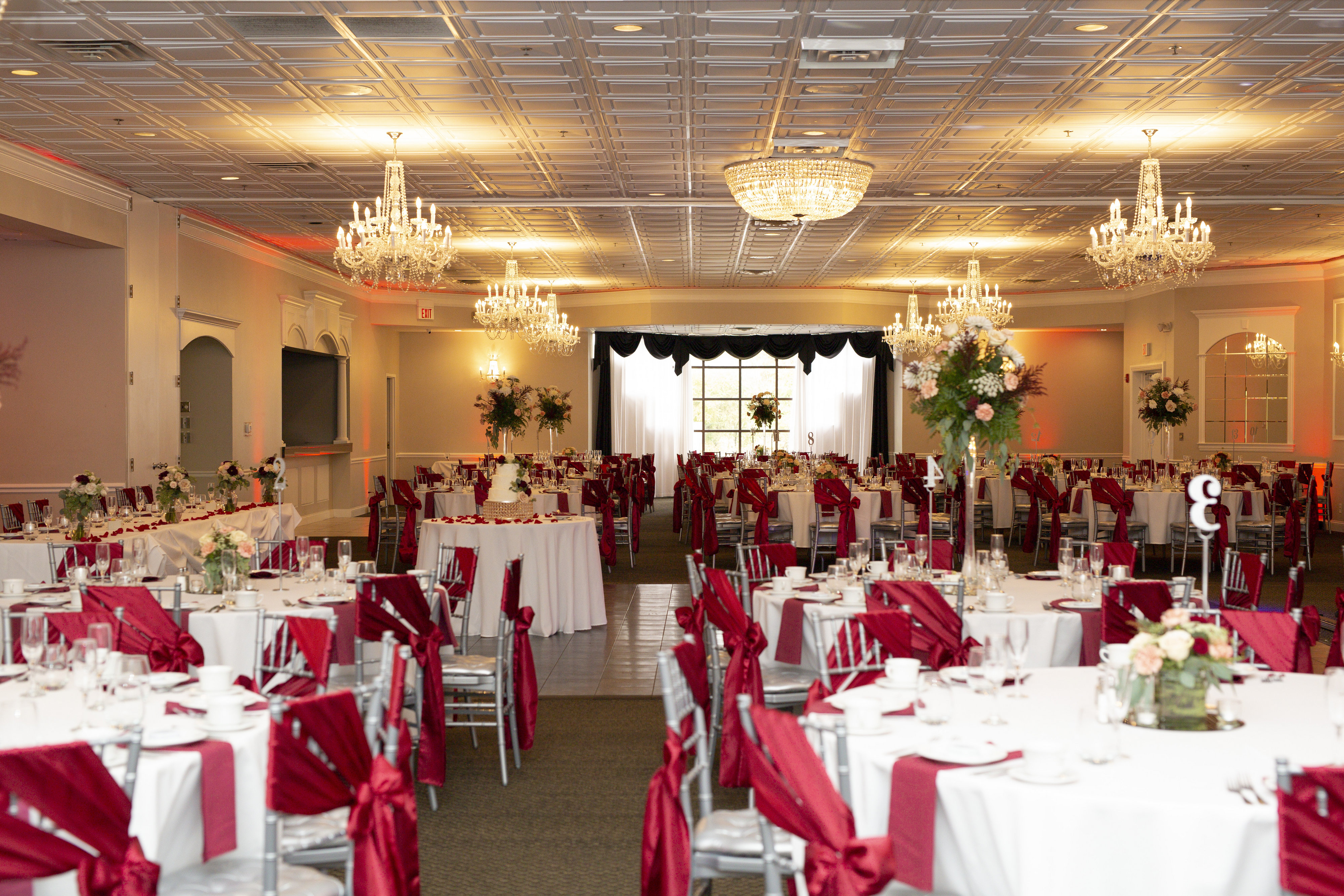 ---
Interested in booking your West Chicago Suburb wedding or event at Belle Salle Banquets in Aurora, IL? Click here for more!