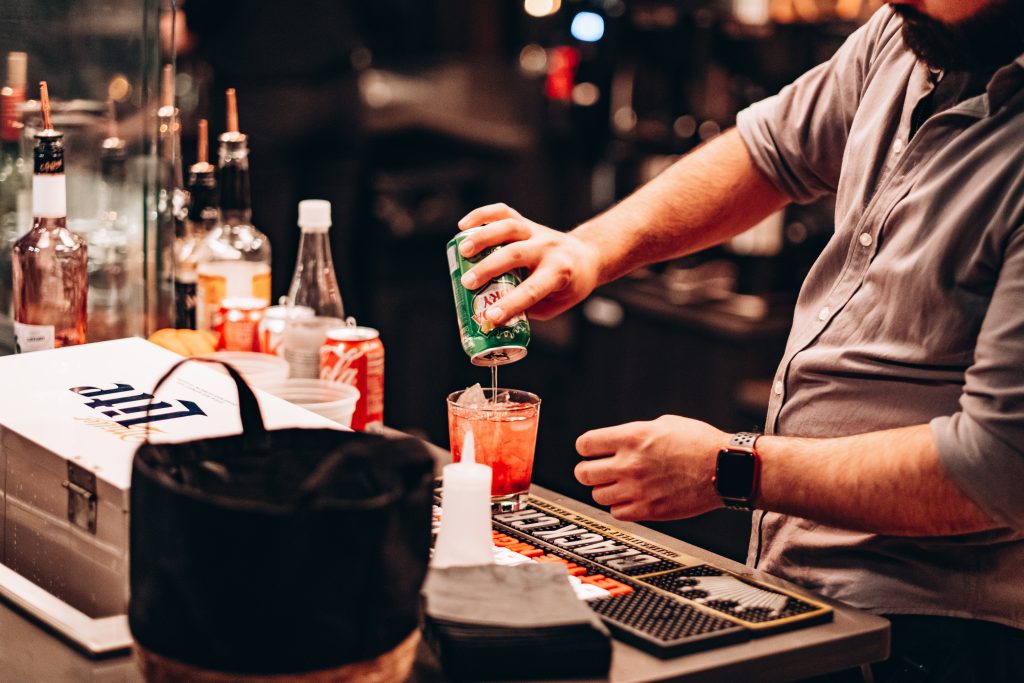 Raising a Glass to Dry Weddings
While weddings are often associated with lavish receptions and free-flowing drinks, the idea of having a dry wedding is becoming increasingly popular among couples. A dry wedding is a celebration where no alcohol is served – and we aren't talking about BYOB events either!
While some couples may feel that serving alcohol is an essential part of the celebration, there are also several benefits to having a dry wedding. Here are five reasons why you might want to consider making your wedding day alcohol-free.
1. A Commitment To Good Mental Health
Leave alcohol off the menu at your wedding to show commitment to good mental health practices.
Addiction is a treatable but not curable mental health disorder. In an example of "which came first," substance abuse and other mental health disorders often co-occur, but it isn't always clear which develops first: the addiction or the co-occurring disorder.
Whatever the case, avoiding alcohol eliminates your risk of developing an addiction. Drugs or alcohol can also be used to "numb" difficult emotions or cover them over with euphoric feelings, causing a delay in recognizing and treating other mental health conditions like social anxiety disorder or depression.
2. Honor All of Your Guests
A dry wedding is also a great way to honor your loved ones who have struggled or are currently struggling with alcohol abuse issues. People in recovery from alcohol addiction often feel left out at social gatherings that include drinking, or may even choose not to attend.
This wouldn't be because they don't love you. Avoiding addiction triggers – like social gatherings where alcohol is served – is recommended by substance abuse care professionals, especially in the earlier stages of recovery. However, these types of social events can remain triggering for people in recovery from alcohol use disorders for years or even decades.
Additionally, guests who do not have a problem with alcohol, but choose not to drink for their own reasons, will also appreciate the increased options of non-alcoholic beverages and the lack of pressure to drink socially. By hosting a dry wedding, you are ensuring that everyone can fully participate in the celebration, regardless of their personal beliefs or preferences.
3. Keep Your Guests Safe
In addition to providing a mental-health-friendly celebration for all of your friends and family, an alcohol-free wedding helps keep everyone safe on the drive home.
Nearly 32 people die every day from drunk-driving crashes, according to the U.S. Department of Transportation, which also reports that even a small amount of alcohol can impair driving ability.
It's not just the driver who's at risk, either. Passengers, pedestrians, or other drivers represent one-third of people killed by alcohol-impaired drivers, the Centers for Disease Control and Prevention (CDC) reports.
4. Save Money
One of the most significant advantages of having a dry wedding is the cost savings. Having a dry wedding can save a considerable amount of money that would usually go to the bar bill. Having a dry wedding can significantly reduce your expenses. Plus, no booze means you can then allocate that money towards other areas of your wedding.
In a 2022 survey by The Knot, participants reported an average of $2,400 spent on wine, beer and alcohol at their weddings last year. This number increased to $3,100 for weddings with more than 100 guests. Imagine where else you can spend that extra money!
5. Set an Example for the Next Generation
Show those young people that you don't need alcohol to celebrate your love! There will be just as many people making their way to the dance floor when the time comes.
Drinking alcohol can impair not only our driving ability but also our judgment and impulse control. This can lead to bad decisions or embarrassing actions that can result in getting hurt. Often popular at parties and celebrations, binge drinking contributes to 40% of all alcohol-related deaths, according to the CDC. You certainly don't want your special day ending on a
Final Thoughts
While it may not be for everyone, dry weddings are creating a new kind of experience. Being a part of this type of celebration is sure to make an impact on everyone – young and old – in attendance.
You can still serve fun drinks sans alcohol, like NA piña coladas, ginger beer with fresh lime or kombucha cocktails. Keep the ingredients fresh, and you're sure to keep your guests sipping and dancing the night away.
---
Featured Photo by Kyle Petit Media
---
About the Author
Rebecca Fischer is a writer and editor for Ark Behavioral Health, a drug and alcohol addiction treatment provider serving people in addiction recovery and their loved ones.
Ark Behavioral Health| arkbh.com