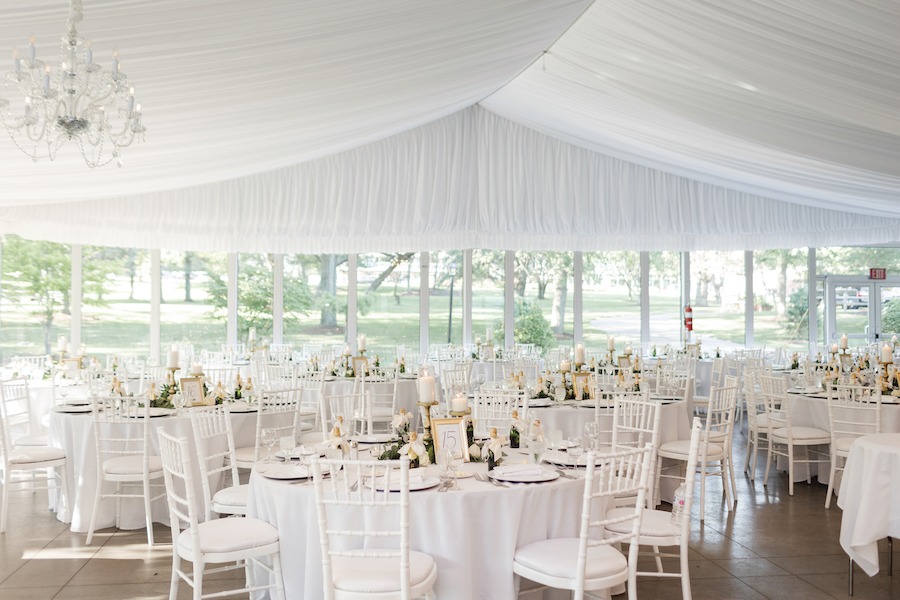 Planner Knows Best with Backyard Soirée
With 20 years of experience working with every kind of nearlywed, Kelly Delamater of Backyard Soirée offers a sampling of her best advice. 
You likely haven't planned a wedding before and it's hard to know what questions to ask or what you should even be aware of. Hiring a professional planner is a wise move to alleviate the stress and guide decision-making. To get you started on where your mind should be, Kelly Delamater of Backyard Soirée Weddings and Events shares some tips from her experience as a wedding and event planner.
THE MOST IMPORTANT TO-DO
There are so many to-dos when it comes to planning, but Delamater offers this as her biggest tip: If you are thinking that you can or will enjoy planning your own wedding: don't. Do it for your best friend or cousin, but don't plan to spend your wedding day managing vendors and details. Hire a professional: a good planner pays for themself. They know how to construct a strategic, realistic and detailed timeline with margin. And they know how to make your budget work per your priorities. Don't assume you will know how to plan and execute a type of event you've never done before. With emotions on the line, it's not the time to try out your project management skills. Professional wedding planners exist for a reason. Let them own your day so that you can be fully present and able to enjoy it.
GUEST COUNT AND BUDGET
Budget is the "not fun, but necessary" part of planning. You want to ensure your budget goes as far as it can to avoid spending unnecessarily. According to Delamater, the best place to control your budget is your guest count. The number of guests will dictate the venue choice as well as the number of tables, therefore, centerpieces, linens, place settings, entrees, drinks per person, invitations, postage … the list goes on! All these crucial elements might seem small by themselves, but when you put them together, it all adds up. Keep in mind that each person in attendance will come with a price tag.
The size of your wedding party will also affect the budget. Each wedding party attendant represents a gift, hair and make-up service, and a bouquet/ boutonniere — in addition to meals, drinks, table setting, etc.
What about children? While the little ones obviously won't be consuming alcoholic beverages, they will still need a seat and meal. Thus, having a part in the number of place settings, centerpieces and linens needed. If you must have your nieces, nephews and all your friends' littles in attendance, plan with both the children and parents in mind. To help, Delamater provides her couples with fun ideas designed just for the littles to help keep them entertained during the ceremony and reception. But if you are on the fence, remember that this is an adult occasion. When it's not fun for the littles, it's not fun for their parents.
THE DAY-OF TIMELINE
Your wedding day has 24 hours like every other, and it is going to fly by. Every minute of every hour has a price tag attached to it and if you did the math you'd be shocked. A detailed, well-constructed and realistic timeline is imperative and must have margins built within. Drafting the day-of timeline is the first order of business with Delamater's couples. She notes that it opens the couple's eyes to all the moving parts of planning. And it always kicks off the excitement as they begin to envision their actual wedding day!
Once drafted, the timeline will determine the hours/package needed from the venue and vendors. The timeline will dictate everything from when hair and make-up must be completed to when everyone must be ready. The day-of timeline must also include any travel time for the wedding party and guests. It's easy to make a schedule and forget about the time it takes to get from point A to point B!
Delamater focuses on constructing a day-of timeline that will be the most cost-effective for the couple. This means comparing and scheduling with vendors per the hours that they are contracted. Once the timeline is determined, it should be sent off to every vendor to ensure it fits into their scheduling too. You don't want to have everything scheduled only to realize the florist you booked isn't available until later in the day!
BEWARE HAIR & MAKEUP
Planners know that hair and makeup often take longer than anticipated, thus putting the whole day's schedule behind. To ensure your day doesn't begin behind, know the solid number of attendants and family members who will want hair and makeup done. Communicate to the stylists and artists about this headcount and ask when they must begin working in order to have everyone completed by the timeline's schedule. Then, slot everyone into an actual appointment and communicate this to all involved prior to the morning of. If you have a large party or the proposed schedule is longer than you'd like, consider hiring extra stylists and makeup artists. It's worth it!
Another pro tip: It is worth the extra travel charge for the beauty teams to provide services on-location. This saves time and stress of trying to get everyone to and from the salon. Plus, hair and makeup with mimosas and muffins in your home or at your hotel or venue make for a more comfortable and relaxing morning.
THE REVEAL — JUST DO IT!
Traditionally the reveal to each other occurred when the bride appeared at the beginning of the aisle. Today's reveal that is also known as "the first look," is when the couple plans to meet for a sweet moment before the ceremony and rush of the day. It can be as private or public as they wish.
There are so many great reasons for this type of reveal. It allows the couple to enjoy the wedding day together and with their favorite people. It affords the couple the opportunity to make the most of the photographer and videographer investment and then the couple, as well as their parents and wedding party, can all be a part of cocktail hour. It's exciting for guests to be with you at this time and to congratulate you! This is also the perfect time for the couple and family to be intentional with guests whom they know may leave right after dinner.
You've invested so much into this one day, you should ensure that it can be captured without the pressure of time. By getting the essential photography taken care of before the "I do's," the couple can feel free to enjoy every moment on their wedding day.
A JOYFUL JOURNEY TO ‵‵I DO′′
Delamater says that a planner's involvement throughout the entire planning process ensures that the couple has a joyful experience from "I will" to "I do," while also allowing all vendors to be able to operate at the highest level.
Delamater is intentional to understand her couple's vision and marry it to the venue, season and budget. She loves getting to know the couple and helping them to incorporate special details, which are true to them and 'wow' while helping them to keep the big picture in mind.
Delamater encourages you to allow your planner to take care of the logistical details so you can enjoy the most important day in your life. Every guest can feel when a wedding is well planned and executed. Guests can and should leave saying, "That was the best wedding ever."
Take these tokens of advice to heart. Planners go into the business because their hearts beat for this type of celebration and they want to ensure couples have their best day ever.
---
About the Pictured Event
PHOTOGRAPHY Meg Dunn Photography
WEDDING Megan and Mike, August 13, 2021
PLANNER Backyard Soirée Weddings and Events
VENUE The Abbey Resort, Fontana, WI
---
About the Author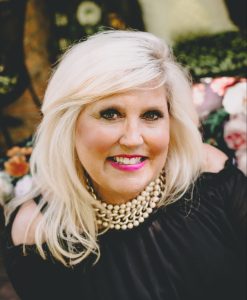 Kelly Delamater is the owner and lead planner of Backyard Soirée Weddings and Events. Delamater has 20+ years of experience in event planning and designing all types of celebrations. Having served alongside some of the highest level executive teams in the country, her corporate background in the planning of events across the United States, combined with her love for people and marking moments, created a natural transition for launching Backyard Soirée Weddings and Events in 2010.
Located in Rockford, Backyard Soirée Weddings and Events is proud of its team, the excellent reputation it enjoys and the strong relationships with venues and vendors it has earned across the midwest and beyond.
Backyard Soirée Weddings and Events | backyardsoiree.com