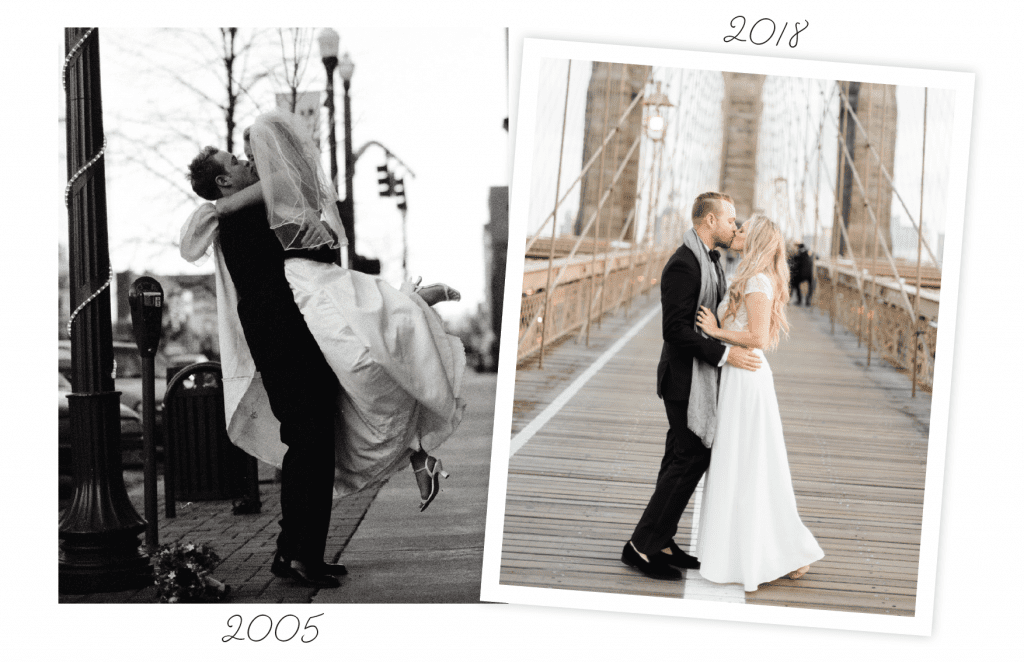 Looking Back: Marriage Advice from the Pros
In 2005, Cody and Tiffany Tolmen of Hunter Ryan Photo exchanged vows in front of their closest family and friends in Colorado. After 13 years, the Southwest Florida based husband-wife photography duo reflect on their wedding and offer words of advice for a happy marriage.
About Our Wedding
We were married in Colorado Springs, Colorado in December of 2005 in a little old church downtown – with stained glass windows and old wooden pews. The most important part of everything that day was rooted in our deep faith, and our commitment to one another before God, surrounded with our closest family and friends. We were married by our Pastor friend who has known Cody since middle school, so that was special. Our decor? It was hideous – ha! Lovely fake floral centerpieces with colors and flowers we'd never ever choose again, but we honestly look back at the photos of it all and just laugh. At the end of the day, we were young and completely in love and we had married our best friend. That was truly all that mattered.
Best Wedding Planning Advice
Just enjoy being engaged and don't get too caught up in obsessing over every little detail – and this is coming from two photographers who are OBSESSED with photographing the details! But truly, at the end of it all, you have a marriage, not a wedding, so keeping your fiancé as the main focus through the whole process is the most important.
Words of Wisdom for a Happy Marriage
13 years into this and we are no experts…but what we do know is this: remember why you fell in love with your spouse to begin with. Remind yourself daily why you chose them out of anyone on earth to be "your person." Because you won't feel like loving them every day. Love is a choice, so choose to love them, especially on the bad days. On the days they do not deserve love, love them anyways. Jobs, homes, moves, kids, health, and a slew of other things will come at you and if you remember that, you two will always be on the same team – for life.