After dating as teenagers and going their separate ways for college, Brittany & Greg found their way back to each other five years later. They celebrated their commitment of love with a simple, classic wedding at Ravenswood Event Center. All photos by Andrea Corrona Jenkins.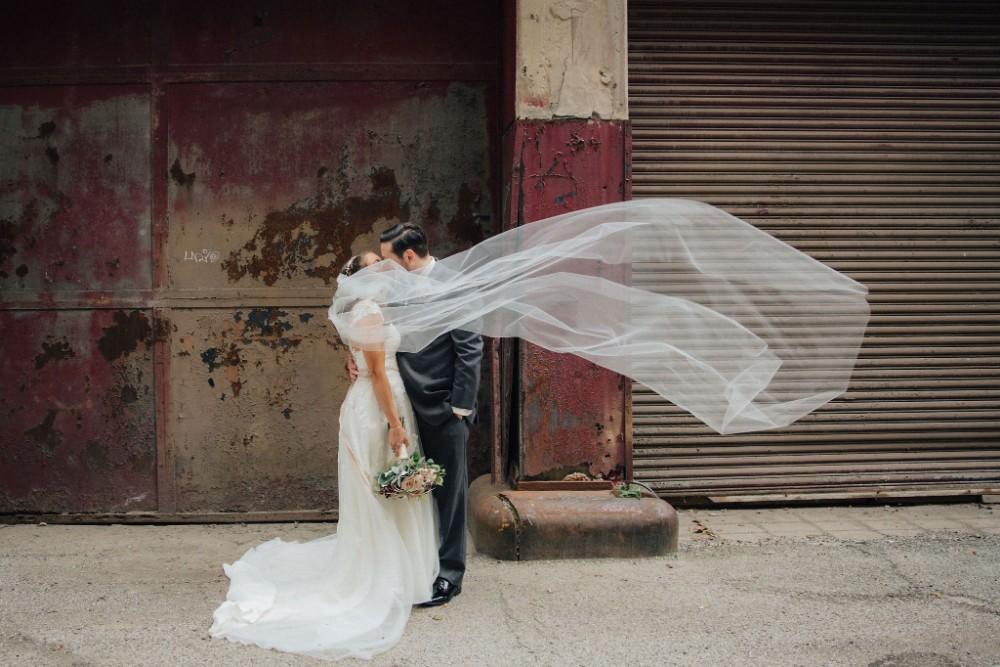 Brittany and Greg met as teenagers when they both worked as lifeguards at the Evanston Golf Club. They fell hard for each other and dated in high school, splitting up to go their separate ways to different colleges. They knew they were perfect for each other when they reconnected five years later, after both moving back to Chicago, and quickly realized they were inseparable.
When they began planning their wedding, the couple knew they wanted to keep things simple, classic and beautiful. They designed their Big Day around an earthy color palette with shades of grey. Brittany and Greg made sure to bring in plenty of candles and lights to highlight the natural beauty of their venue. They centered their spiritual wedding ceremony around the light and love they share and have relied on while overcoming life's challenges together.
The pair put a lot of thought and creativity into their menu for the night to ensure their guests would enjoy and remember the unique food. Brittany wanted to highlight her family's Mexican heritage and Greg's Chicago roots, which resulted in Ahi Tuna mini tacos and late-night Chicago hotdog treats. They also treated guests to unexpected flavors with a fall peach, sea salt caramel and bourbon wedding cake. Brittany and Greg were delighted to spend time with their friends and family, enjoying delicious food, good drinks, and plenty of dancing. Looking back on their wedding day, Greg decided his favorite memory was the deep and meaningful speeches that had the entire wedding in tears. Brittany especially loved, "looking around the room and seeing all her favorite people dancing, laughing, crying, and embracing one another in love."
Number of Wedding Guests: 172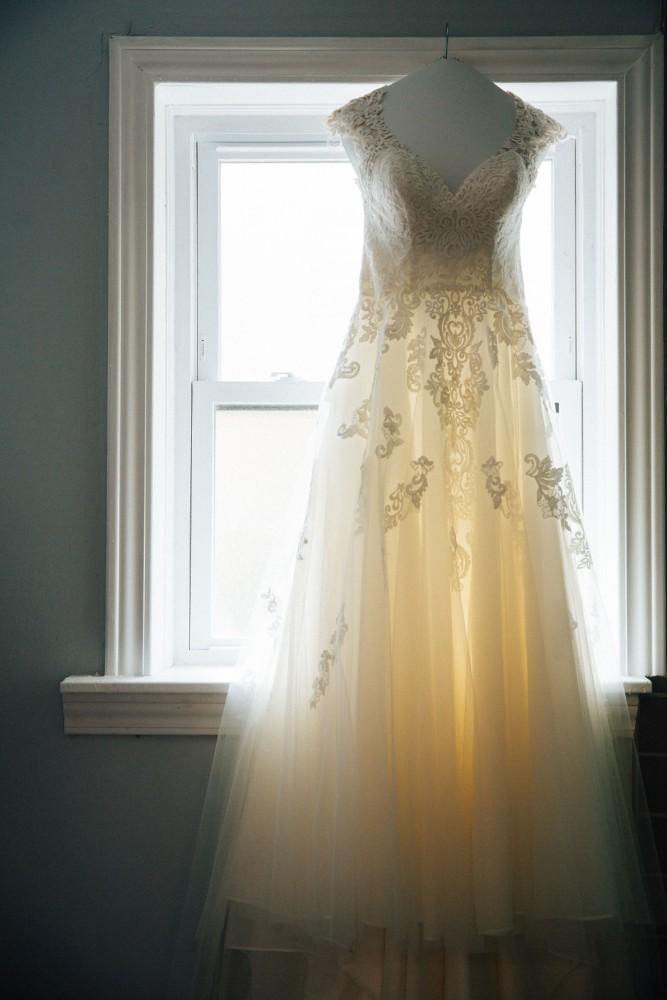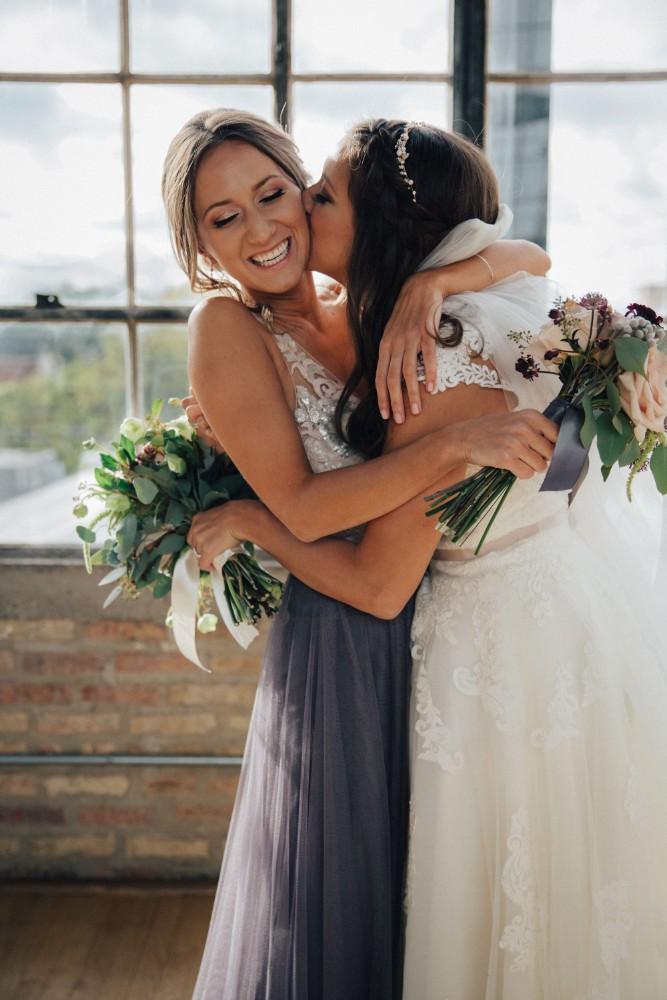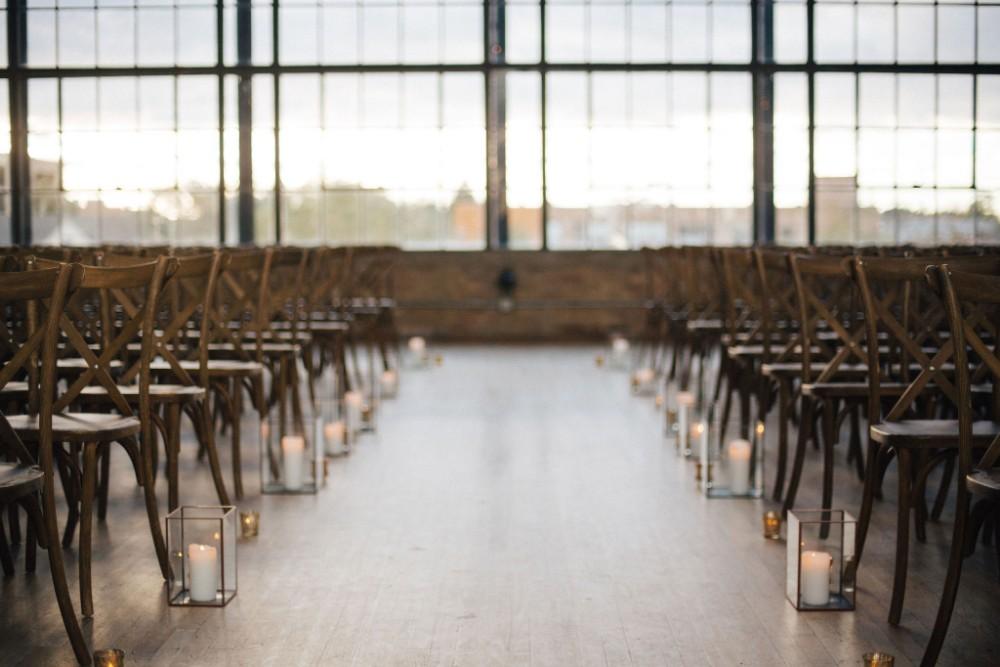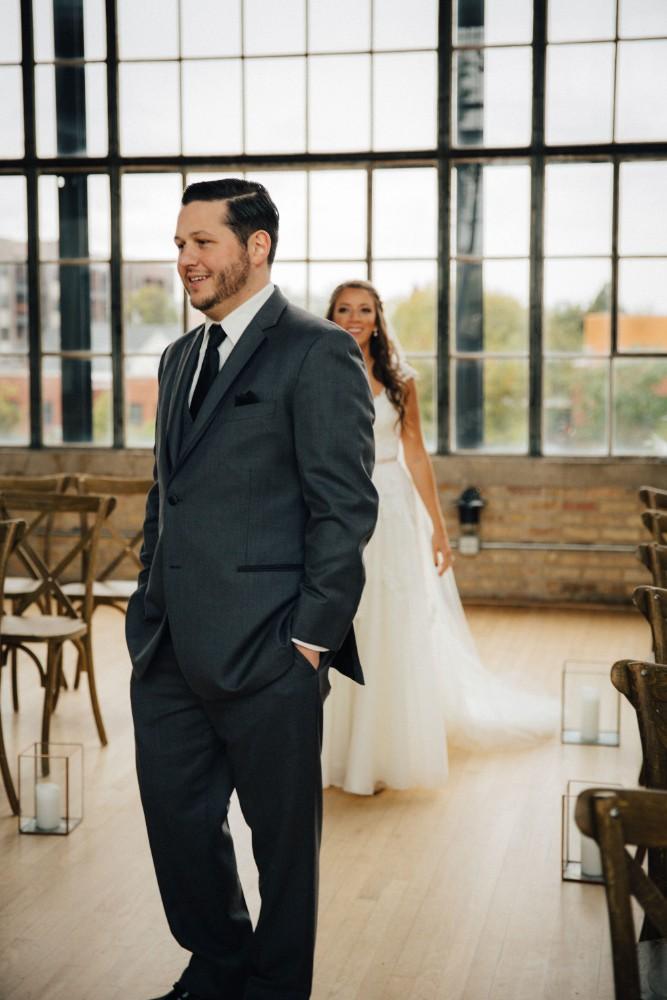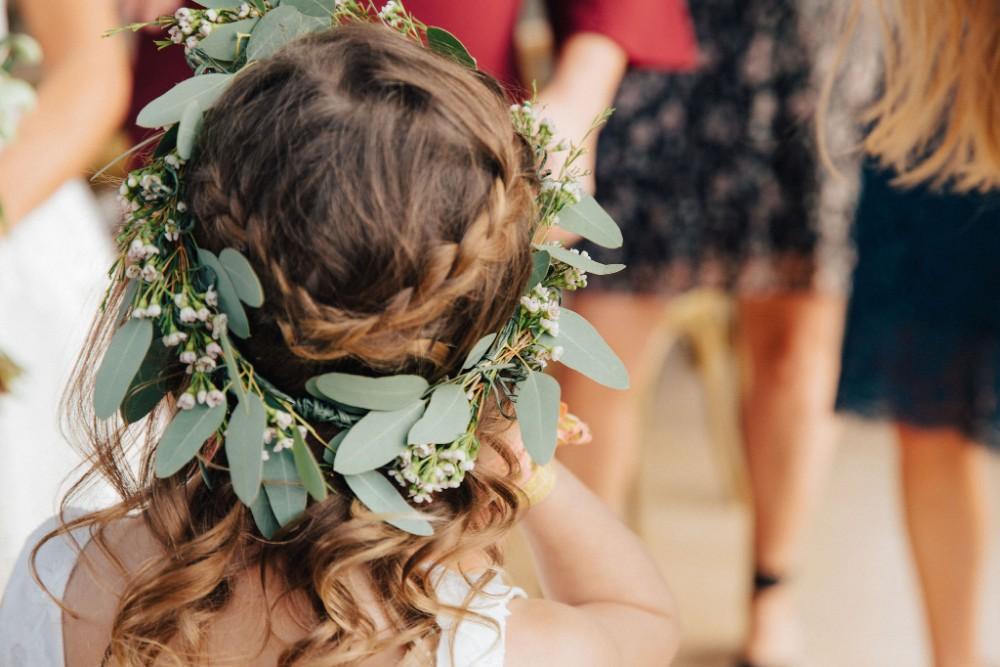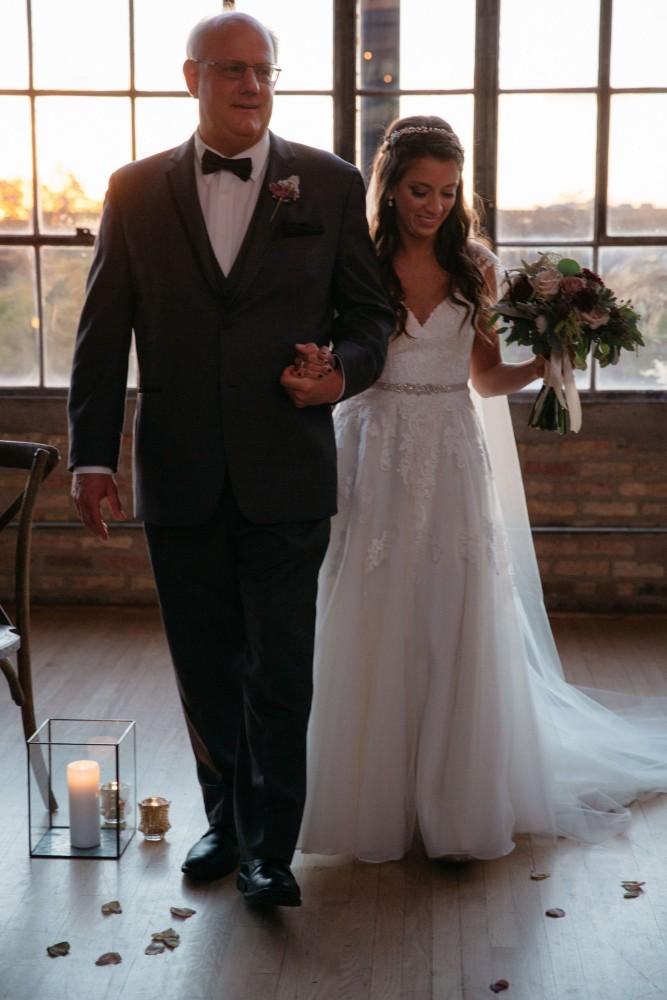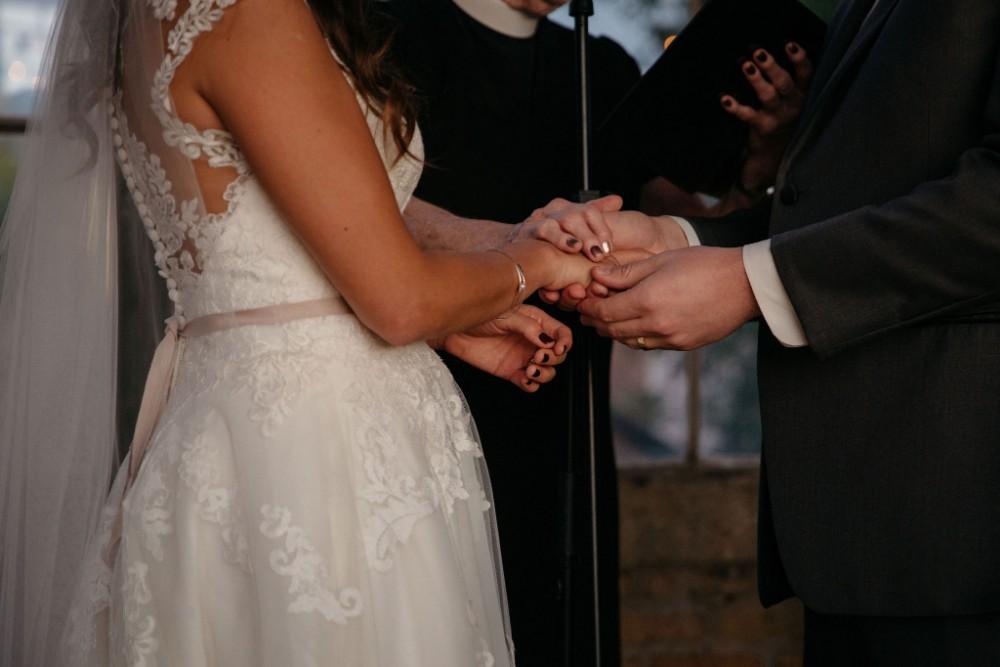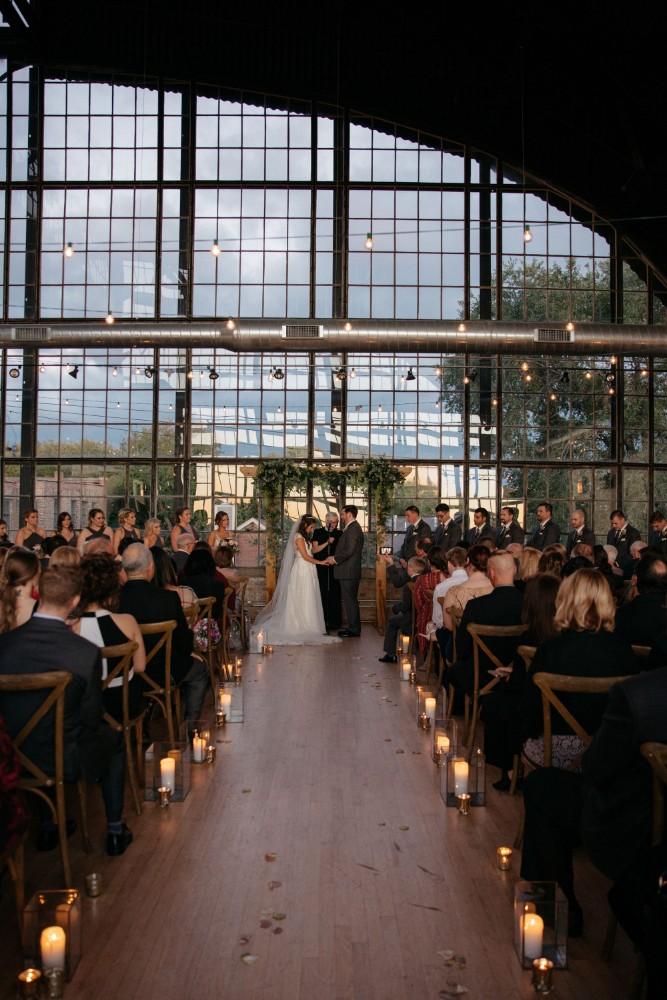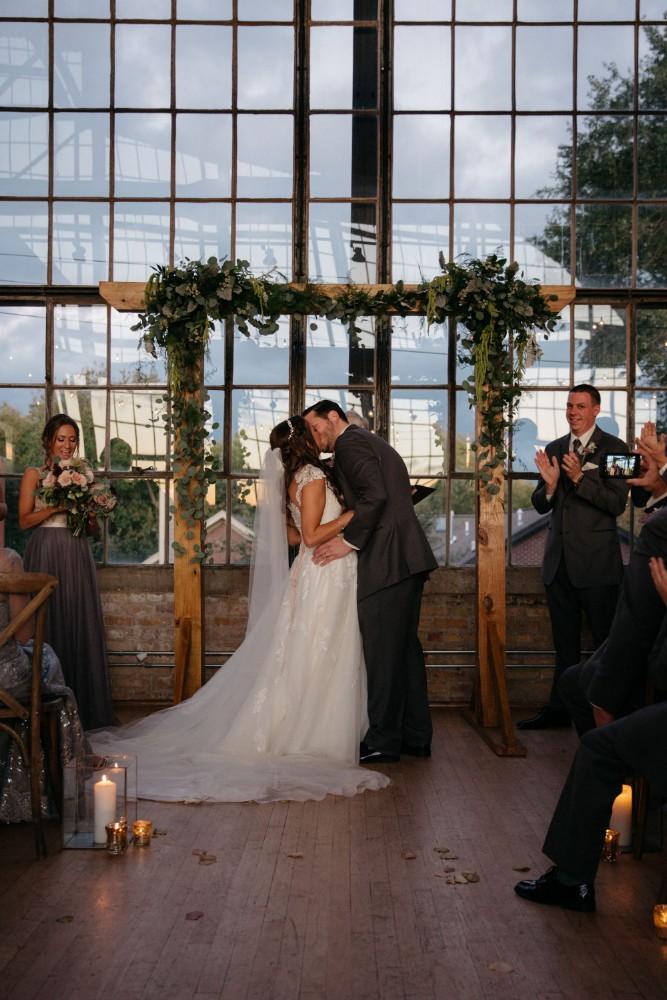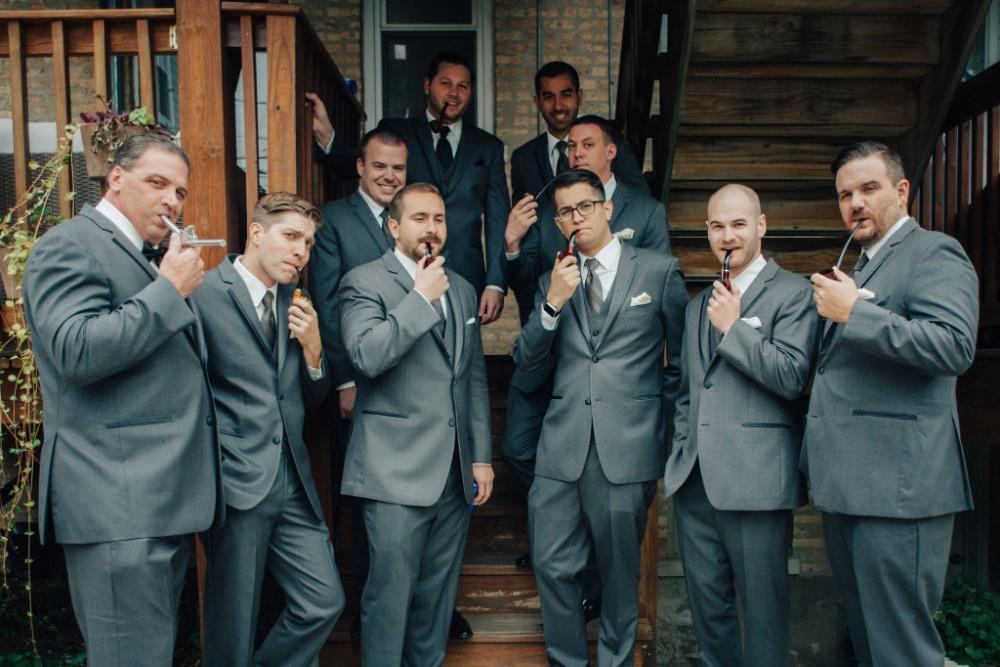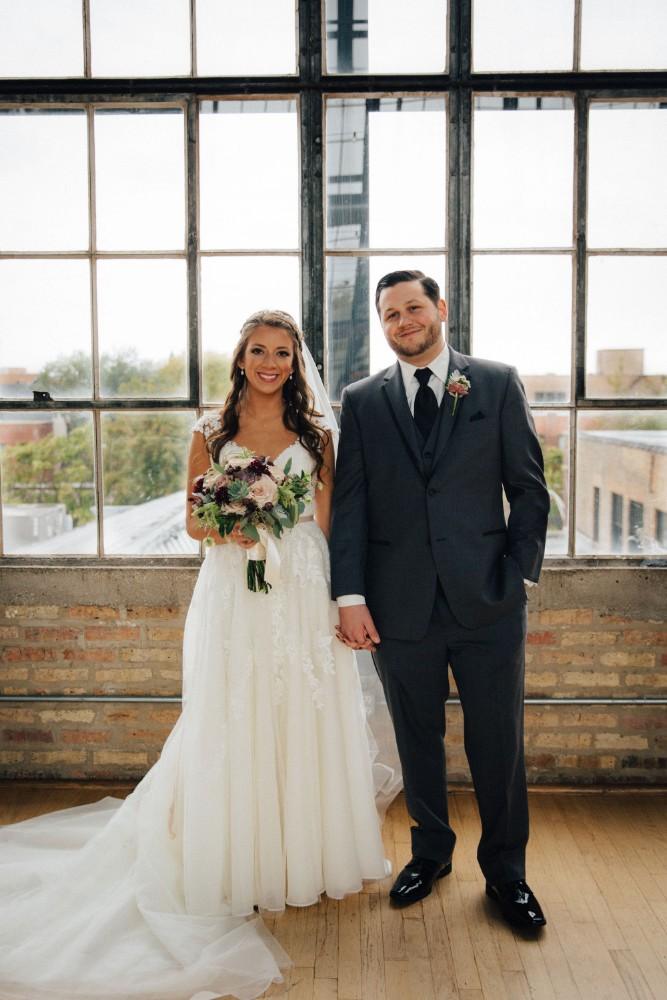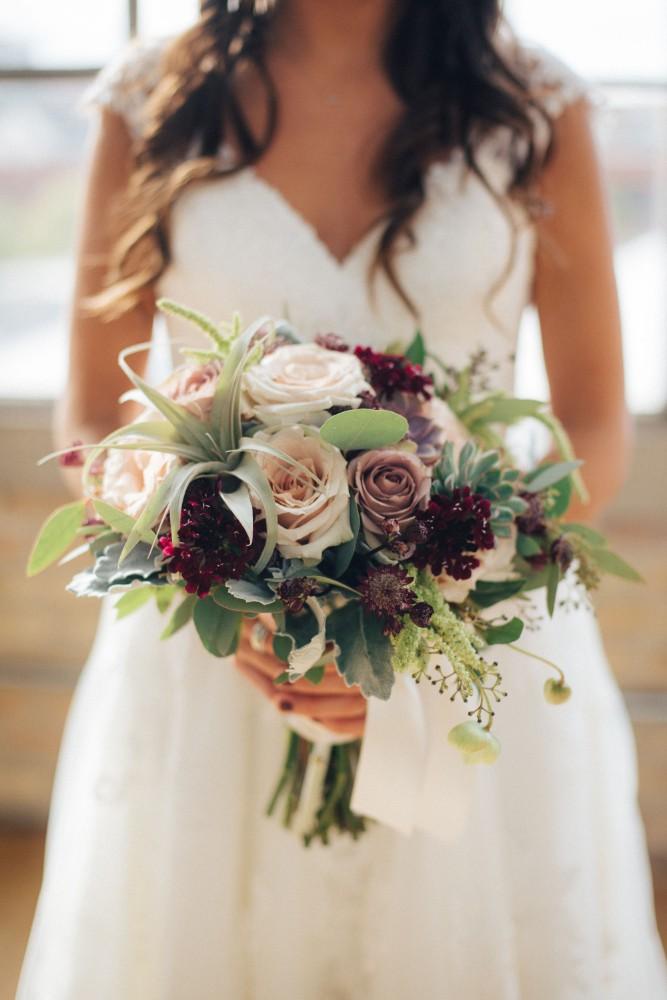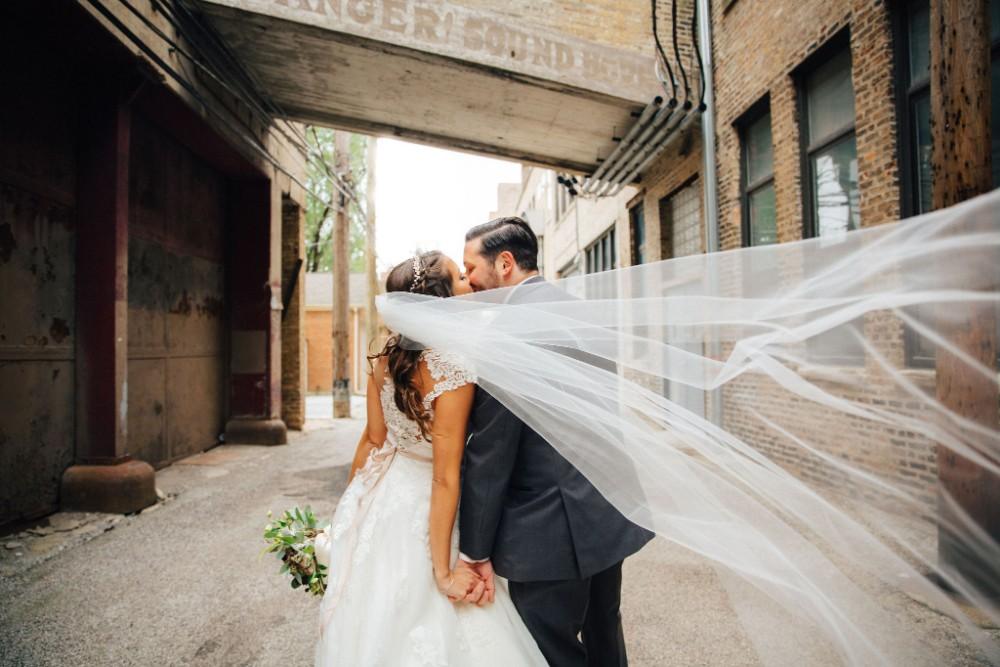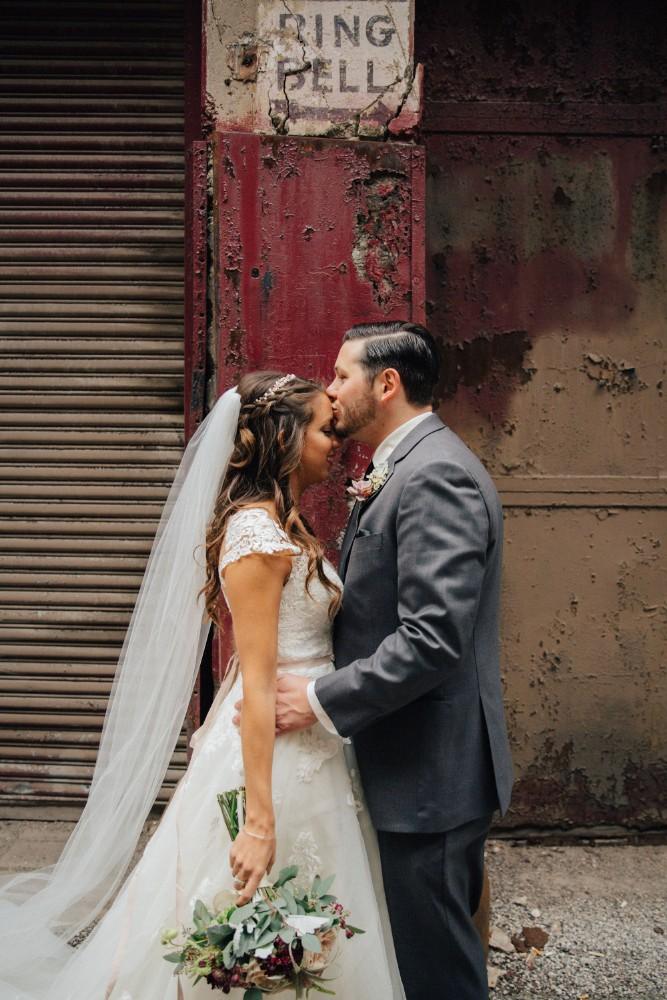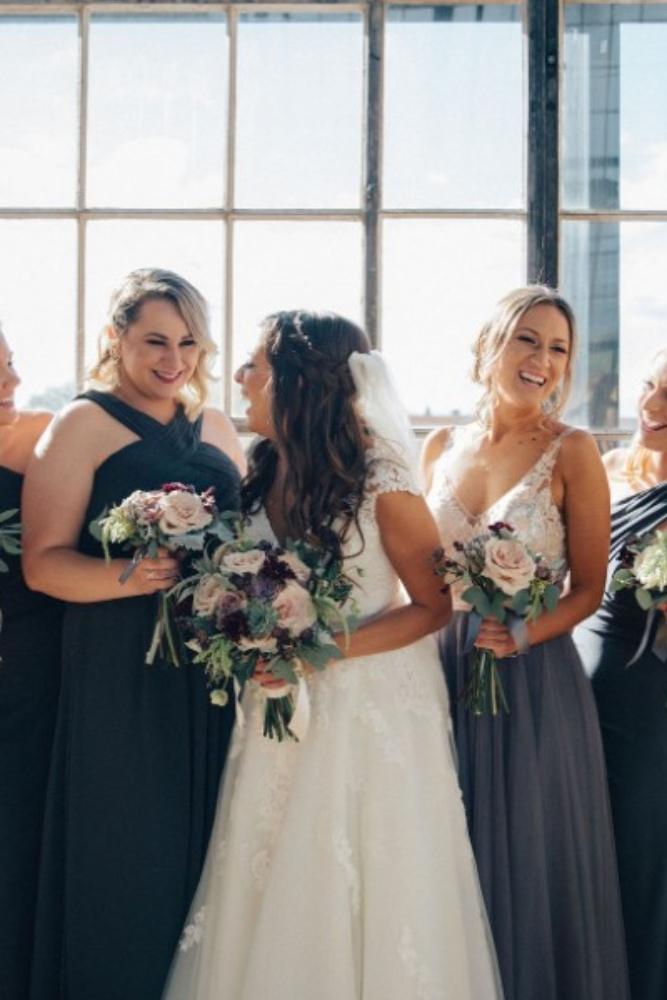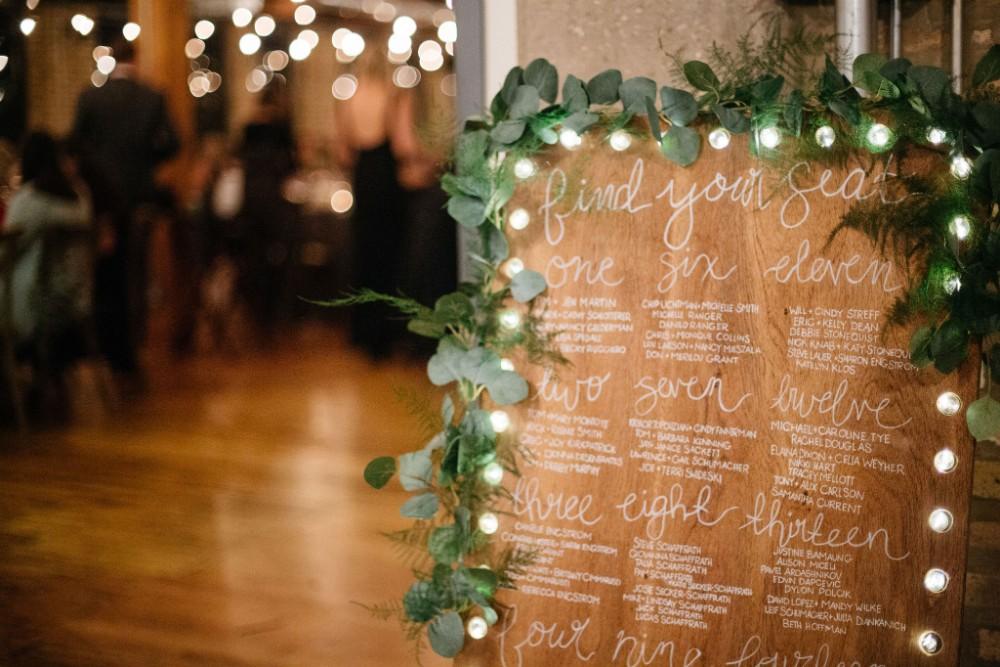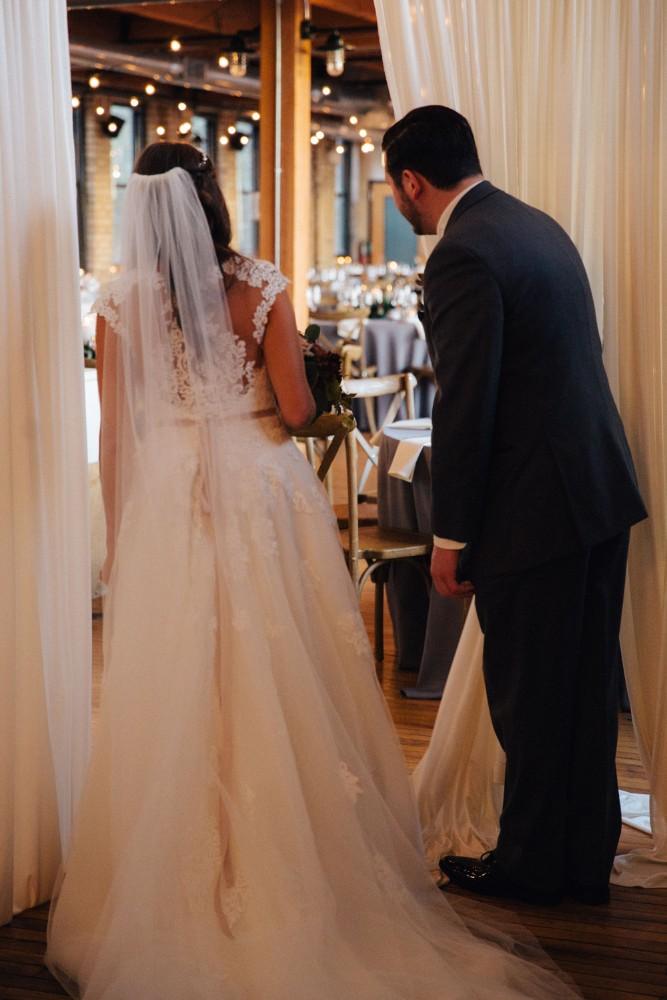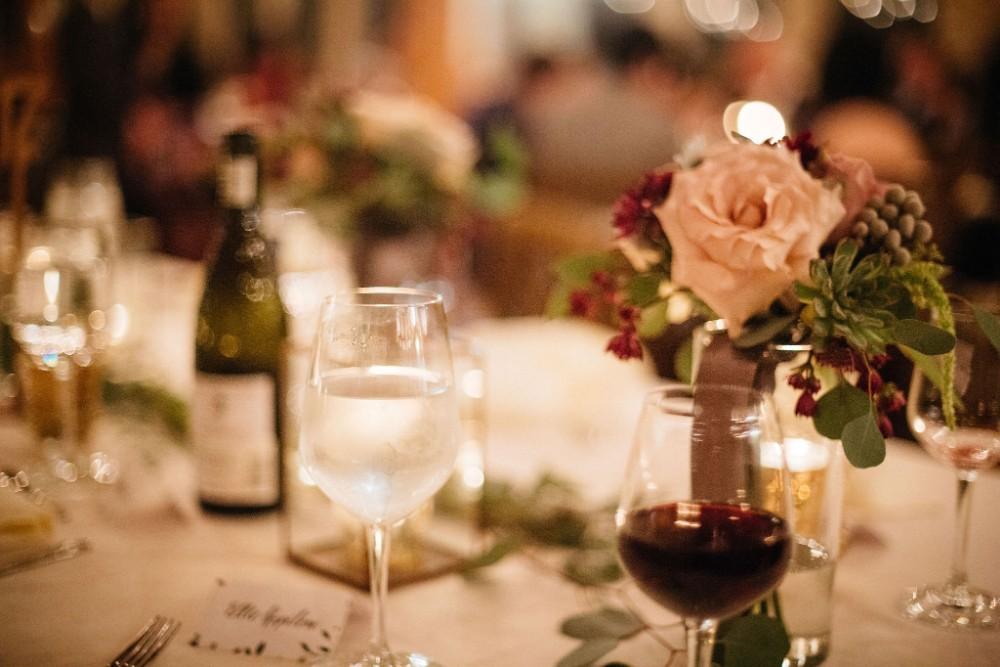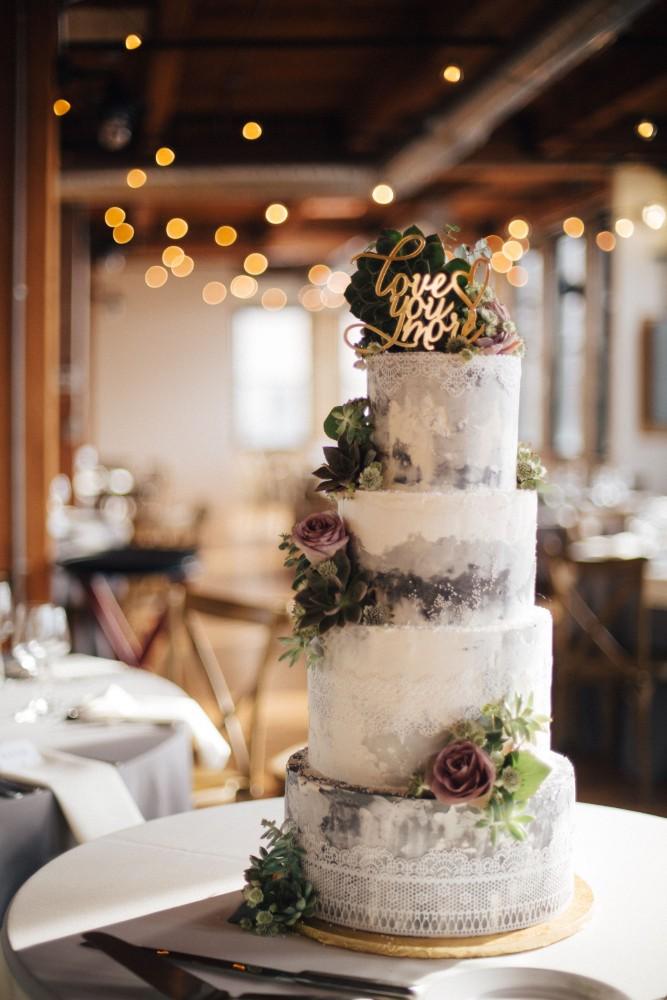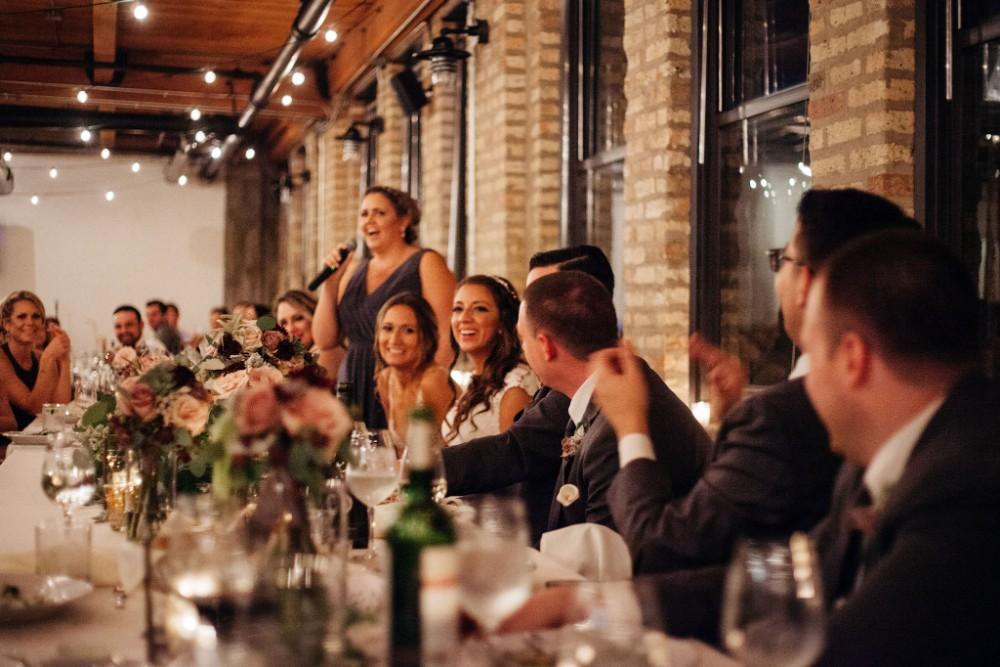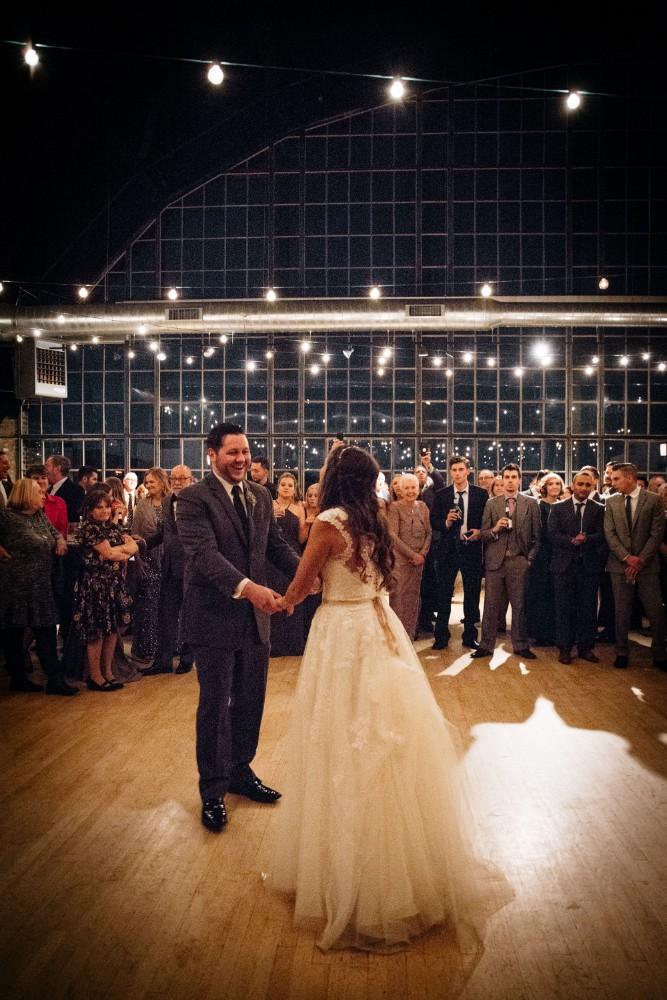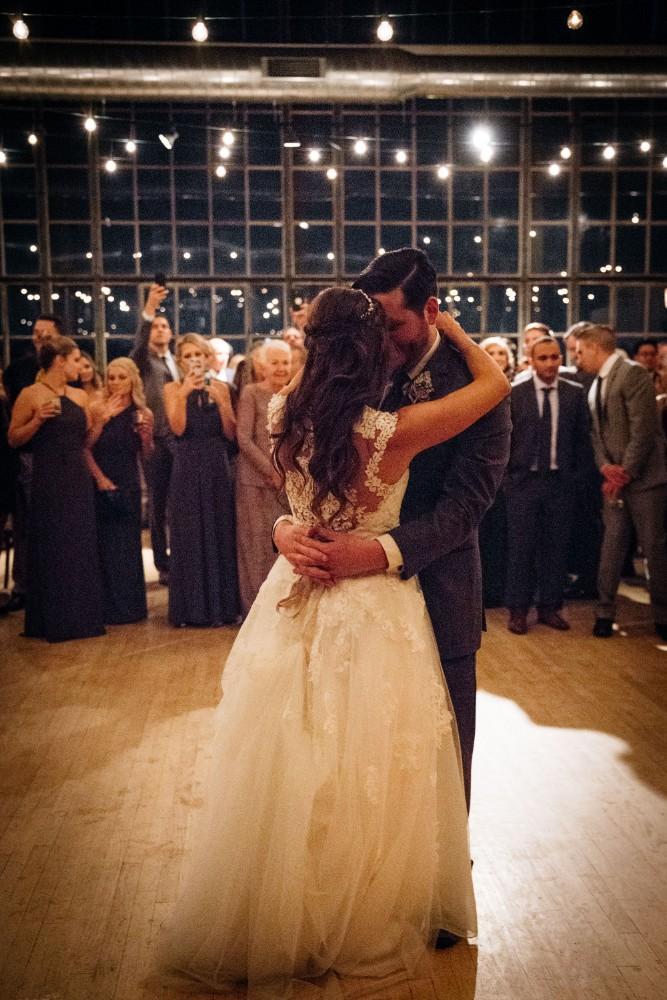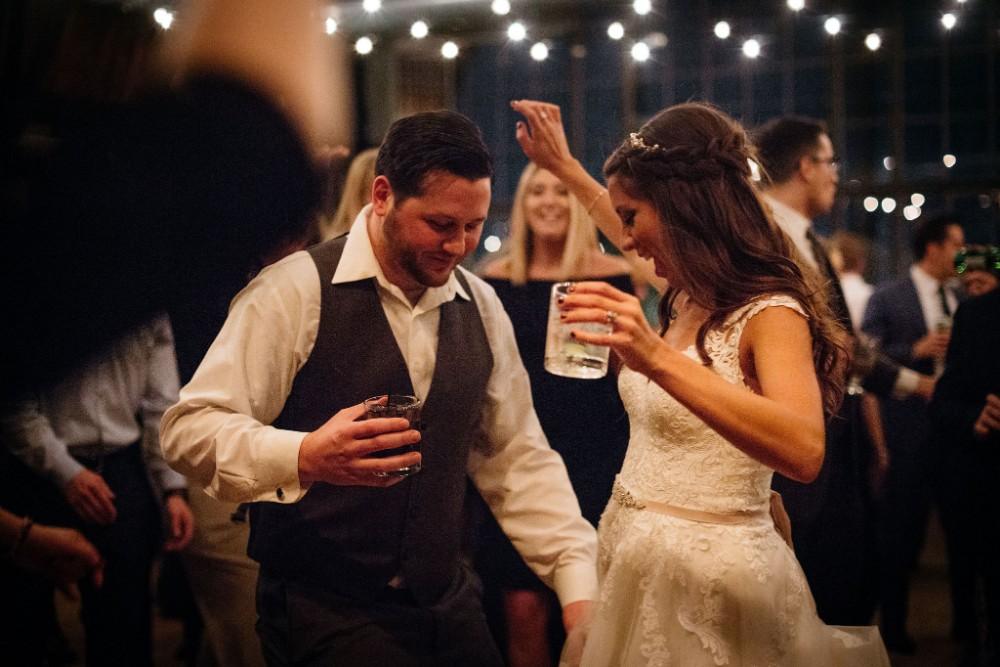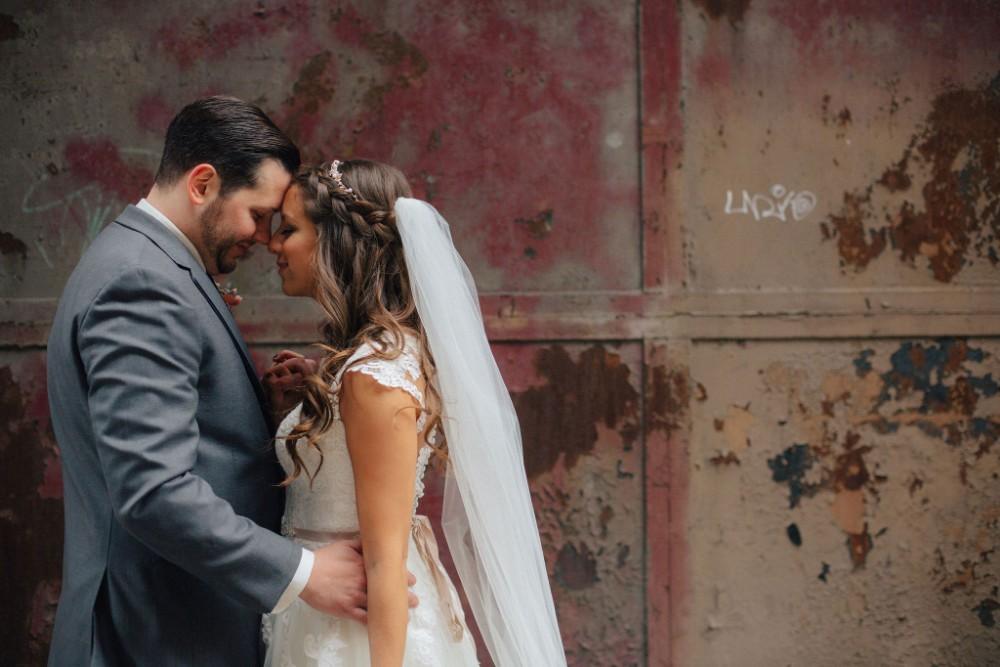 Vendors:
Venue: Ravenswood Event Center, Photography: Andrea Corrona Jenkins Photography, Officiant: Joleen Gleasman, Engagement Ring: Family Heirloom, Wedding Rings: Miller's Jewelry Supply, Bride's Gown: Stella York via Diana's Bridal, Bride's Shoes: Indigo Rd., Hair: Christina Marie of La Vita Di Sposa, Makeup: Donna Denovich, Bride's Other Jewelry: Diana's Bridal, Formalwear: Men's Wearhouse, Bridesmaids' Dresses: Diana's Bridal, Stationery: Whim and Quirk, Floral: Anna Held Floral Studio, Catering: Ravenswood Event Center, Entertainment: Toast & Jam, Cake: Bon Vivant Cakes, Cocktails: The Juice Box