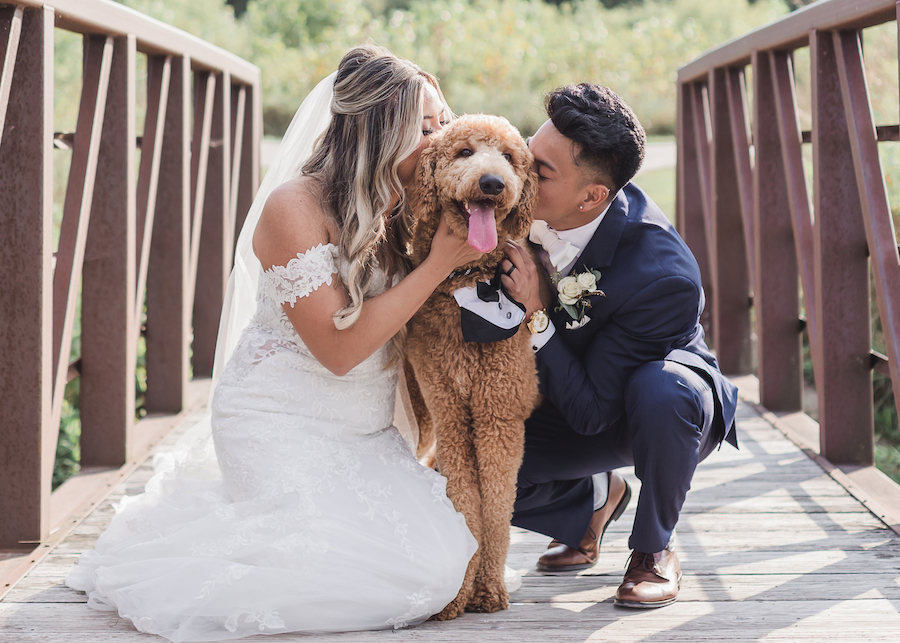 Is your pet just as important to you as your significant other? For many couples, incorporating their furry friends into their wedding is a must. While they might not make the invite list, they certainly deserve to be represented in the festivities one way or the other.
Photo above by Emily Elizabeth Photos
CUSTOM PETS COOKIES
What is cuter than a portrait of your pet on a deliciously designed cookie? Include these sweet treats in your guests' welcome bags, at the reception dessert table or as a departing gift.
SPECIALTY COCKTAIL NAME
Dedicate a cocktail or two to your furry friend(s) by including them on the bar menu. Go simple with a name like "The Fido" or get creative with a play on words.
INVITE THEM FOR THE PHOTOS
Maybe having your pet in attendance for the whole wedding isn't the right fit. But an option is to coordinate with your sitter to bring them to your wedding during your scheduled photo time. Having your pet in some of your wedding photos will be a priceless keepsake!
"DOGGIE BAG"
As guests leave the wedding, invite them to take a "doggie bag" of cat or dog treats with them — a gift from your pet to theirs.
PHOTO BOOTH PROPS
Whiskers might not be in attendance, but his/her presence will be known! Create photo booth props of your pets so that they get to be in your guests' photos and very much a part of the big day.