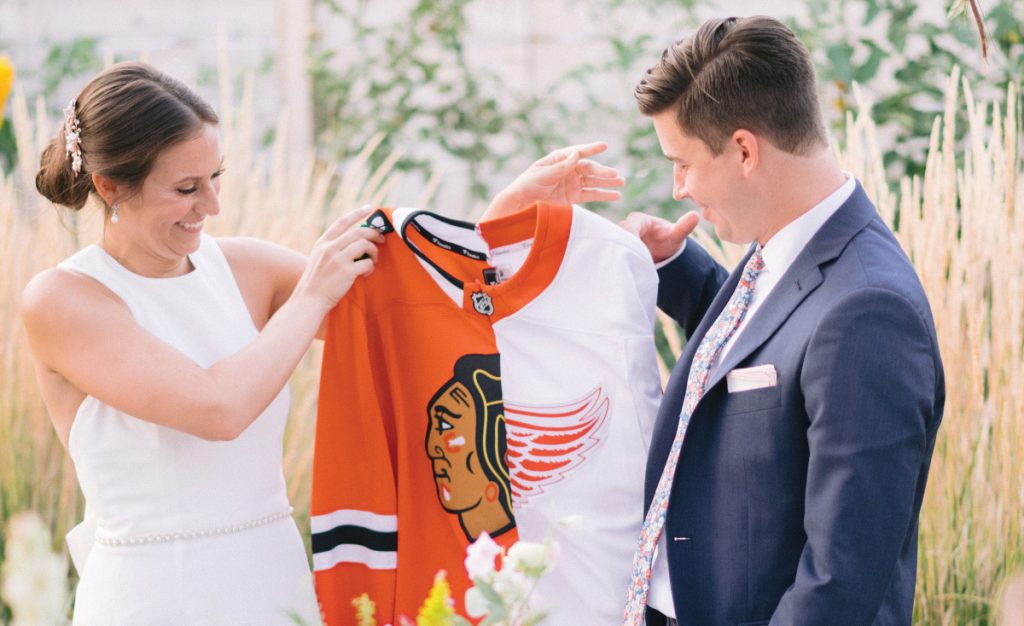 How to Incorporate… Ideals
Your wedding day is a complete reflection of you and your partner. You put everything you love into this day. From including your best friends as your wedding attendants to crafting a menu of favorite dishes to marrying your favorite person in the world, your wedding is all about what you love most. So why not tie your ideals and values in as well?
CEREMONY READINGS
The ceremony itself is the most integral part of a wedding. It sets the scene for your marriage and reminds you, your partner and your guests what the basis of your marriage will be built on. In the whirlwind of planning, the ceremony can get overlooked. So don't forget to really lean into your ideals and passions with special readings, such as a scripture passage from your faith's holy text, or poems or lyrics that spell out your most important ideals.
VOLUNTEERING AS A BACHELOR/ BACHELORETTE PARTY
We've been loving alternative bachelor/bachelorette parties lately. Invite your best pals to join in on a day of volunteering for something that's important to you. Help out at an animal shelter or food bank, run a charity race together or spend a day at a nursing home. Whatever cause tugs at your heartstrings, celebrate your love by sharing love!
IN LIEU OF GIFTS
We've seen traditional gift registries decline in popularity. If looking for an alternative to gifts, ask your guests to donate to a charity or cause that means a lot to you.
VENDOR SELECTION
Make sure your vendors align or at least understand what values mean most to you. This will help ensure that all your wedding details are just right and that you are supporting businesses whom you agree with. Are you environmentally minded? Hire a vendor from Chicago's Green Wedding Alliance, a community of event vendors with the environment and social responsibility at their core.