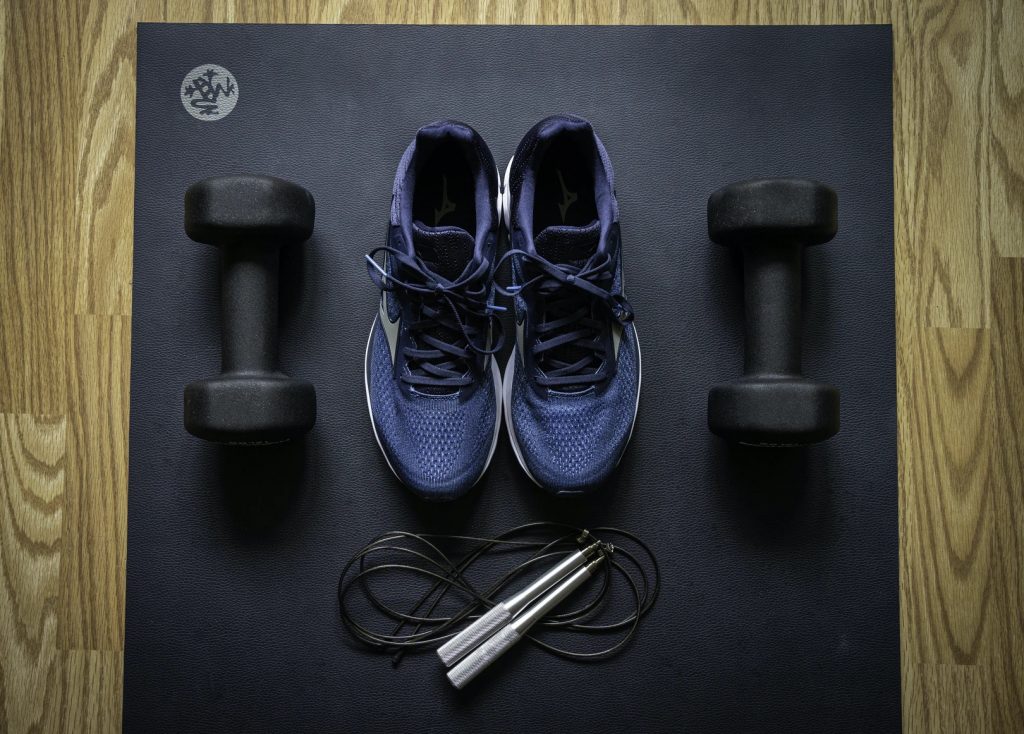 Get In Shape – The Right Way
There's no denying that on your wedding day, you – the beautiful, blushing bride – will be the star of the show. Your groom will look dapper in his suit, your bridesmaids will be glowing in their dresses, and your flower girl and ring bearer will be so cute you can barely stand it. Yet despite all of that, you will still be the one at the center of attention. Some women adore the spotlight while others find themselves feeling slightly shy and bashful. Regardless, many soon-to-be brides feel the pressure to look perfect on their wedding day. That pressure can lead brides to make hasty life changes disguised as healthy ones. No matter if you have been intending to pursue these life changes for a while, these not-so-healthy choices can actually do more harm than good for your body (we're looking at you, crash dieting). Figuring out the healthiest and most effective ways to get in shape and feel your best can be tricky, and many women have a hard time figuring out where to begin. So what's a girl to do? ChicagoStyle Weddings and the experts are here to help pave the way to a healthier and happier you.
DO: Start months in advance.
The biggest mistake that brides make is delaying the fitness process until a few weeks before their wedding and then expect to see a drastic change. Just like building a solid relationship, sculpting your body is a process that takes a considerable amount of time and effort. Getting healthy doesn't happen overnight. Whether you have been working out here and there or haven't seen the inside of a gym in months, we recommend committing to your workout and diet plan shortly after your engagement. The celebratory buzz that accompanies a proposal is an amazing motivator, and when you're dying on the treadmill and can't remember why you thought cardio was a good idea, a quick glance down at the sparkle on your ring finger should be enough to keep your head in the game.
DO: Stagger the start of your diet and your workout.
The goal, of course, is to diet and workout at the same time, but enforcing a strict diet and implementing a challenging workout routine can be a shock to the body. If you think you can handle starting both prongs of your fitness plan at once, then by all means, do so. However, there's a considerably higher success rate if you take things one step at a time. It's up to you whether you want to start with your diet or with your workouts, but we recommend beginning your fitness journey with your diet. It might take a few days to get into a rhythm but eating "clean" gives you a boost of energy that will make your initial workouts more tolerable. After a week or so of eating clean, lace up your shoes and get ready to hit the gym.
DO: Attack your fitness goals with a plan.
The second biggest mistake that brides make is failing to formulate a plan of attack. In order to succeed, you will need a structure that goes beyond "I'm going to cut out dessert and try to work out when I can." To start, write down your goals while keeping your gown in mind. Strapless? Tone those arms. High-low? It's all about your legs. Mermaid? Perk up your butt. While spot training (targeting only one area of your body and expecting it to drastically change) has been thoroughly debunked, it's okay to put a little extra focus on certain areas in addition to doing full-body cardio and strength training. Regardless of what workout plan you decide to adhere to, it's important to set a realistic schedule. Print out a weekly calendar and pick which days are your workout days, keeping in mind that you deserve at least two days off. Juggling work, wedding planning, your social life, and a workout regimen can be difficult, but the first week is always the hardest. Once you get into a routine, things tend to balance out and get easier.
DO: Vary your workout and exercise with friends.
One of our favorite bridal workout tips is to get your bridesmaids involved. If you're lucky enough to live in the same city as your leading ladies, hit the gym together or sign up for SoulCycle, Pure Barre, or any other type of group fitness class. If your bridesmaids agree to join your health crusade but live out of town, turn your GroupMe into a motivational support squad and send each other positive reinforcement. There's a chance your bridesmaids have minimal interest in pursuing your fitness goals alongside you and that's perfectly okay. If your girls aren't up for the challenge, try grabbing your groom and turning him into your workout buddy instead. The real takeaway here is that no matter who you enlist as your partner (or partners) in crime, working out with your fiancé or friends is a great way to keep your workouts fresh, fun, and consistent.
DON'T: Buy a dress for the body you think you'll have 8 months from now.
The urge to buy a dress for a body you don't yet have comes from a positive, optimistic place, but it's a dangerous road to head down. In addition to further heightening the pressure behind your pre-wedding fitness plans, there's a good chance that you might not transform from a size fourteen to a size six in a matter of months. You're setting yourself up for disappointment on a day that should be filled with nothing but happiness, and that's why we highly recommend shopping for the body that you currently have no matter how motivated you think you are.
DON'T: Fall down the Instagram fitness rabbit hole.
No two bodies are exactly the same, which means the way you gain muscle or lose weight will be different from your favorite Instagram models and fitness gurus. Not all butts can be sculpted to reach Jen Selter-status, and Kayla Itsines' legendary abs are practically the eighth wonder of the world. Don't forget, Instagram icons know exactly how to position the camera to make their bodies look out of this world. Bone structure and genetics play a huge role in what body type you have, which makes every fitness journey unique. It's important not to compare yourself to other women – especially those who have dedicated their entire careers to fitness.
DON'T: Overreact to messing up your fitness plan.
You have been killing your workouts and diet for two weeks. You are feeling great, you're starting to notice your body toning up, and then you go out with the girls one Friday night and the drunk munchies strike. Rather than accepting the minor slip up as an inevitable cheat day and climbing right back onto the horse, many brides have a tendency to say, "I screwed up. I might as well just call it all off right now." Avoid the urge to be a perfectionist and go easy on yourself. One glorious night of 3 A.M. pizza rolls is not going to derail your health journey unless you allow it to. Just pick yourself up, dust yourself off, and return to your quinoa.
DON'T: Cram the night before or the day of your wedding.
This is one of the most important don'ts on the list, and it's the one that always gets dismissed. At this point we probably sound like a broken record but we're only repeating ourselves because it's so important. Say it with us now: Fitness. Isn't. An. Overnight. Process. If you haven't been working out consistently and decide to go to Barry's Bootcamp the day before your wedding, the only things you will gain are a painful limp and a significant dose of embarrassment as your overworked leg muscles try their best to get you down the aisle. And the same goes for achieving "Michelle Obama Arms" after putting in a single night's worth of dips and curls – it's not going to happen. Crash dieting is the worst of them all. If you wake up the morning of your wedding and decide that the breakfast of champions consists only of water and an apple, you stand the risk of ruining your entire day. Not fueling your body appropriately can lead to nausea, dizziness, and even fainting. Once you add a healthy serving of wedding jitters into the mix, those side effects increase tenfold. Passing out at the altar will probably secure you a spot in a "Most Embarrassing Wedding Fails" reel, so eat a sensible breakfast and avoid internet infamy.
If this all sounds too hard and you're feeling demoralized, never fear: your fiancé didn't propose to a hypothetical, post-fitness-crazed version of you. He or she proposed to the perfect you that exists right now, cellulite and not-quite-a-six pack abs included. Becoming a healthier version of yourself is always something to strive for, but that in no way means that you aren't beautiful exactly the way you are and deserving of the bridal spotlight.