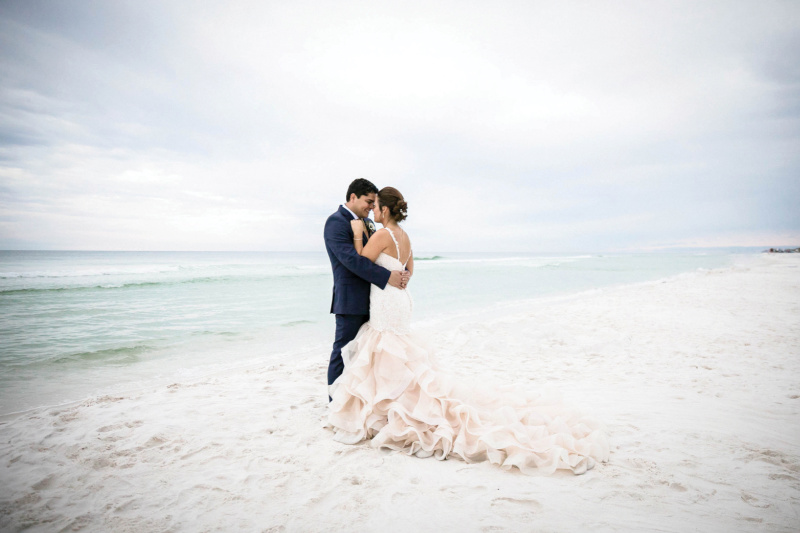 Dreaming of a Destination Wedding? Consider This First.
Written by Carrie Mantey | Photography by Rachael Schirano Photography
Have you always dreamed of escaping to a European castle to say your "I do's?" Or maybe the thought of proclaiming your love for your significant other with white-capped mountains as a backdrop makes your heart flutter? Hosting a destination wedding can be a memorable event your guests won't soon forget, however, there can be challenges that you should account for during your planning to make it an amazing experience for everyone involved.
Cost and logistics can often derail even the most amazing of plans. In addition to being expensive, destination weddings typically put extra pressure on your guests. On top of having to do quite a bit of extra traveling to attend your wedding, your friends and family have to take time off work and pay for a flight. Not to mention, foreign destinations may have COVID-19 testing or vaccination requirements for entry, and there may be U.S. testing requirements for reentry, adding an entirely new level of stress to the travel experience. These hurdles may prevent your loved ones from being able to show up for your special day and this is what makes many abandon the idea of a destination wedding in the first place.
Believe it or not, though, it's entirely possible to have the destination wedding of your dreams without leaving the U.S. Places just over the border like Wisconsin and Michigan, or a little further away in an entirely different climate (hello, Florida or California), can still feel like faraway destinations. Plus, planning a domestic destination celebration can be so much easier than an overseas wedding. No passports, no flights, no language barrier.
No matter where your destination wedding is located, you'll want to connect with a local source to help with the details that can be challenging to handle from afar. From finding and communicating with local vendors to transportation and logistics, a local's knowledge is essential in avoiding issues that can become major on your big day.
An extra benefit to planning a domestic destination wedding is extending your stay past the wedding. Enjoy the local scene, check into a nearby spa or treat yourself to a few nights in the honeymoon suite. Whatever you decide, remember that your wedding is about the celebration of your love, not where your gate-checked luggage ended up.
---