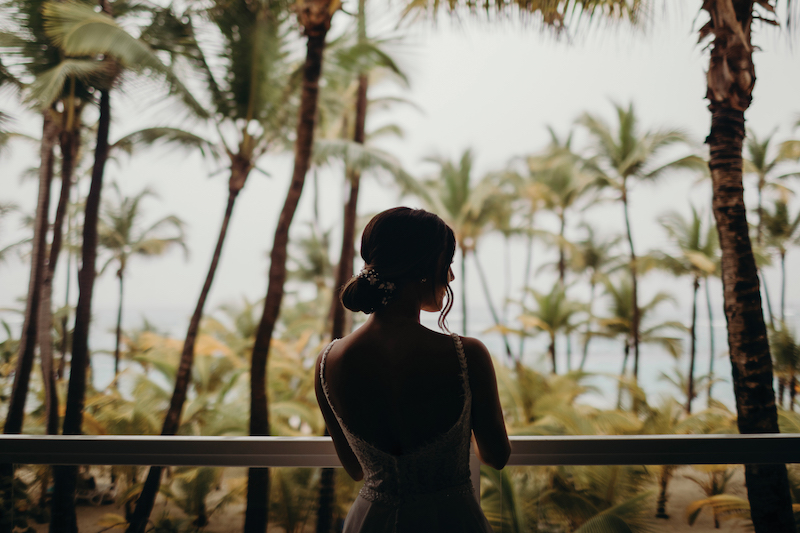 Planning a Destination Wedding
By Carrie Mantey | Photography by Ashley Gaminas Photography
If you're like most engaged couples, the idea of having a destination wedding has crossed your mind at least once during the planning process. It's easy to understand why. Nothing says romance quite like getting hitched on a beach while palm fronds flutter overhead and your worries are thousands of miles away.
Though the idea of turning your wedding into a vacation is undeniably alluring, the unfortunate reality of cost and logistics often derails destination wedding plans. In addition to being expensive, destination weddings typically put an extra dose of pressure on your guests, too. On top of having to do quite a bit of extra traveling to even attend your wedding, your friends and family have to take time off of work and shell out cash for a flight. These hurdles may prevent your loved ones from being able to show up for your special day and this is what makes many abandon the idea of a destination wedding in the first place.
Believe it or not, though, it's entirely possible to have the destination wedding of your dreams without ever stamping your passport or leaving the United States. Maybe you don't have wild macaws flying overhead during your ceremony, but the U.S. offers plenty of wedding venues that deliver all the excitement and thrill of getting married away from home.
Places nearby or a little further away in an entirely different climate (hello, Atlanta or Phoenix), can still feel like faraway destinations and easily go toe to toe with almost any other popular destination wedding spot. Plus, planning a domestic destination celebration can be so much easier than an overseas wedding. No passports, no flights, no language barrier.
Are you a big-city kid looking to escape the hustle and bustle? The South is brimming with gorgeous tree-lined groves, breathtaking mountainside views and charming coastal escapes. If it's a fall wedding you're craving, you have the extra benefit of taking advantage of the famous colorful show its trees put on every year. Do you still crave the city scene, but want to explore something new? Why not road-trip to Nashville or New Orleans for a change of pace?
An extra benefit to planning a domestic destination wedding is extending your stay past the wedding. Enjoy the local scene — absorb and explore the nearby state parks, beaches and museums. Maybe check into a nearby spa or treat yourself to a few nights in the honeymoon suite. Whatever you decide, remember that your wedding is about the celebration of your love, not where your gate-checked luggage ended up.