Date Night at the Drive-In: Taking a break from COVID Wedding Planning!
Wedding planning is stressful enough as it is, then add in a pandemic and we're sure your stress level has skyrocketed! Take a break from wedding planning and have a little fun with your partner at a socially distanced drive-in like CHI-Together. 
COVID-19 has surely tested the limits on the way that people socialize, form connections and celebrate milestones. Specifically, the milestone of getting married during a global pandemic has put many couples' relationships to the test. Juggling changes in venue capacity,  narrowing down of guests lists, finding new vendors and abiding by social distancing guidelines can all be additional stressors during a couple's wedding planning process. However, such alterations are necessary if planning a wedding during a global pandemic.
With all of this added stress, we suggest that all couples step away from their planning and take a night to truly enjoy each other's company. Find creative activities to do with your partner during this time is a way to keep the romance alive and the weddings worries afar. You must set aside time for each other and your relationship. Stay positive by shifting your focus back on each other and spending quality time together.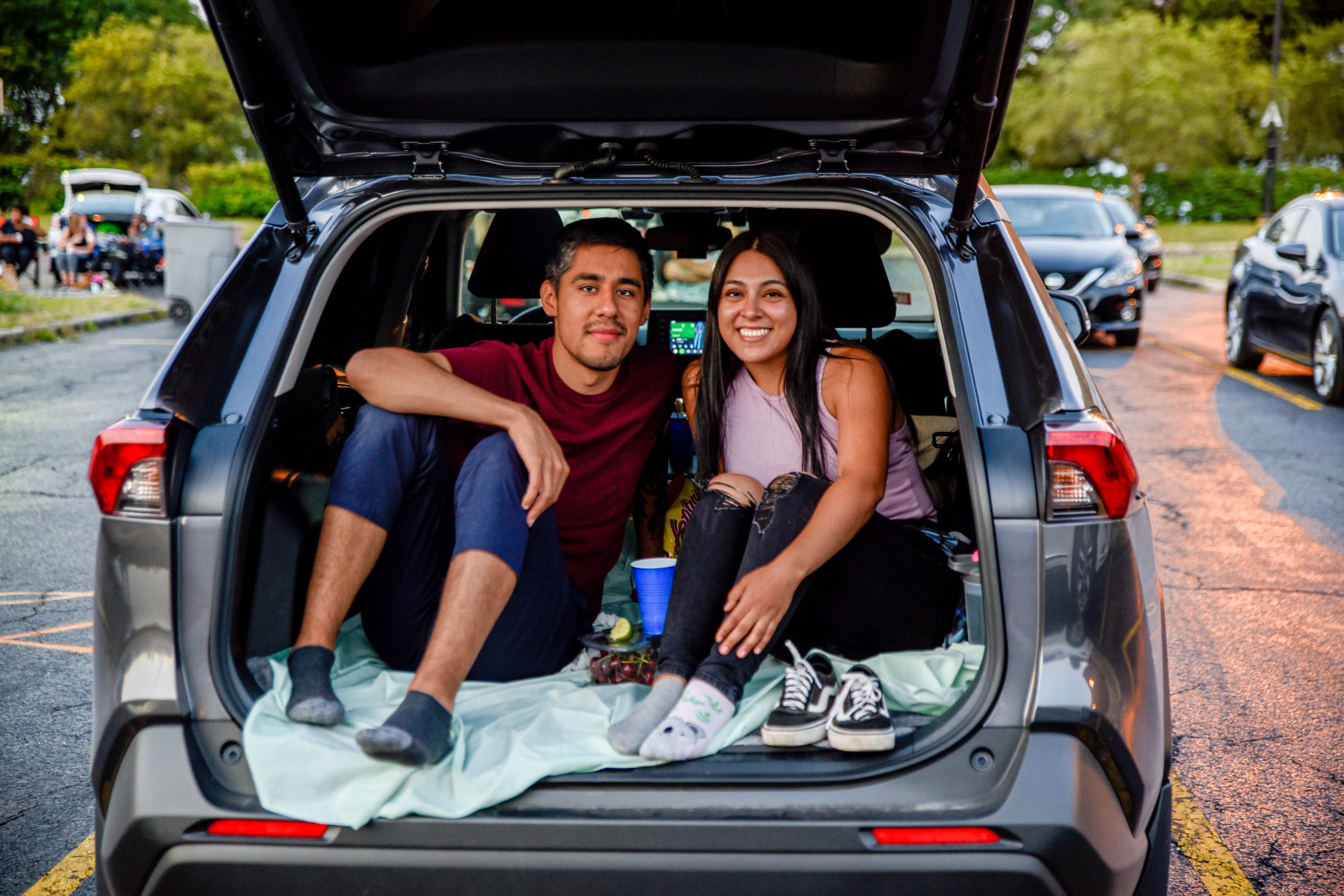 Socially safe dates are trending and it's time for you soon-to-be newlyweds to take a break from wedding planning and get on the bandwagon! Avoiding large gatherings is a must when practicing social distancing, but there are other ways to ramp up date nights yet stay safe as you explore our beautiful city and each other. Look for activities to do with your partner outdoors or activities that you can do while wearing a mask. Make an event out of your date night and go the extra mile to make it special!
Here's one date night option for you that will take it up a notch while enjoying the city lights, music and a movie all in one experience.  Attend a full evening of fun together at CHI-Together Drive-In at Soldier Field. Bringing back the nostalgia of the classic drive-in yet urbanizing it with an action packed evening of live music, contests and games followed by the movie screening… this night is sure to be a hit and a night to remember!
Take it up a notch and pack a picnic basket of your favorite movie night snacks, creating a comfortable bed in the back seat of your truck or trunk with pillows and attend this drive-in movie experience with your partner. Don't want to worry about packing dinner? There are food trucks on site too! If you really want to make it special, bring along string lights and have them strung in your trunk or bring candles to layer in some ambiance!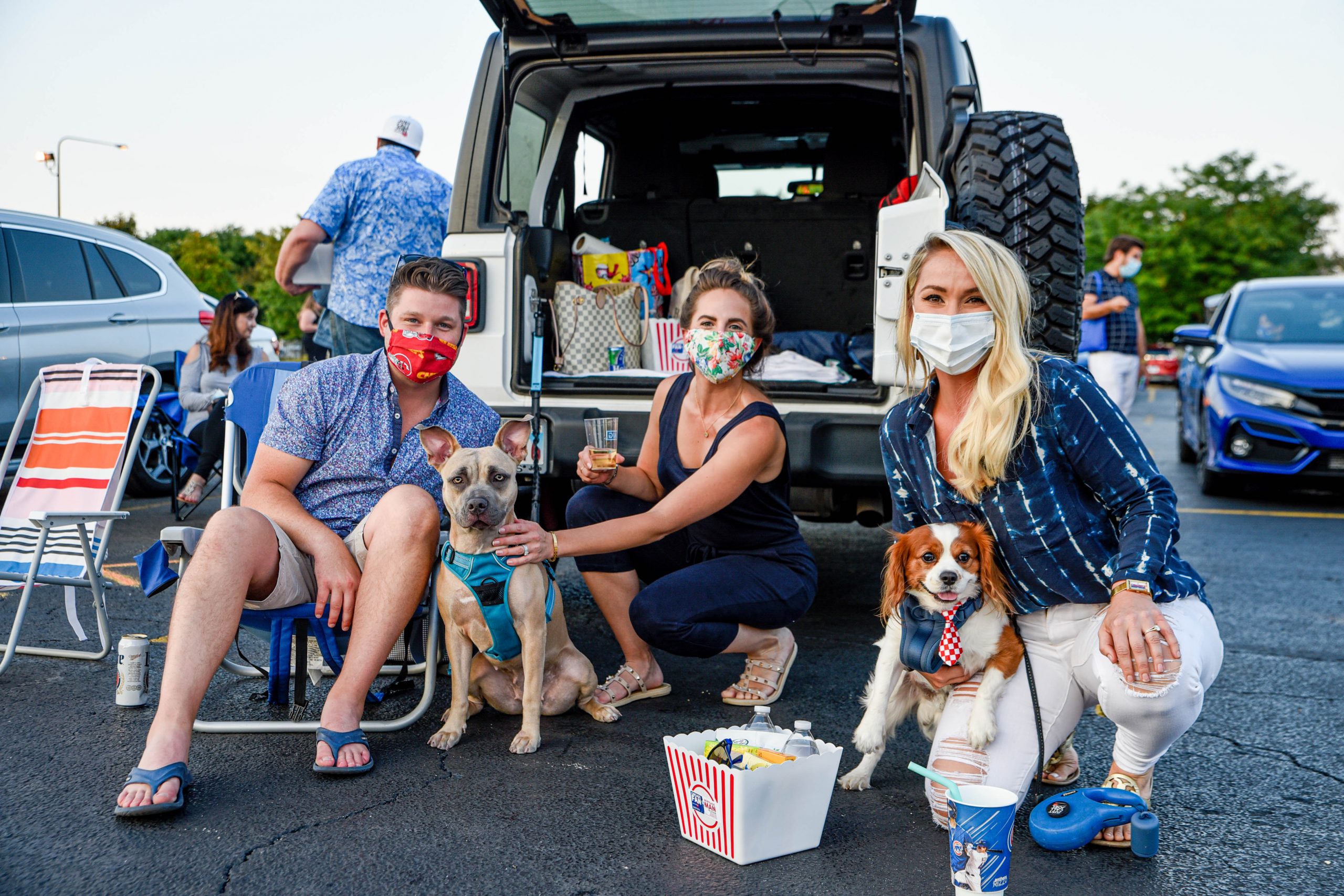 The efforts in combating COVID-19 has brought back the drive-in to weekend entertainment and they are back better than ever (and in the heart of Chicago)! CHI-Together Drive-In is located in the Soldier Field South parking lot offering one of the most innovative drive-in music and movie entertainment experiences that Chicago has boasted since the pandemic swept the country. CHI-Together is the largest drive-in music and movie event in Chicago and has three jumbo screens that feature movies everyone loves to watch.
What makes this deal even sweeter? Each ticket includes the live music pre-show and the movie along with a bucket of popcorn. Want to make it a double date? Go for it! The purchase of one vehicle ticket is good for up to 6 people per car. Socially safe date-night is possible, fun and can re-energize the wedding planning process by taking a step back and simply enjoying each other. So take a break, get out, and enjoy a date night with your future forever!
Tickets, movie line-up and more information can be found online here: www.CHI-Together.com
All photography by As They Are Photography.