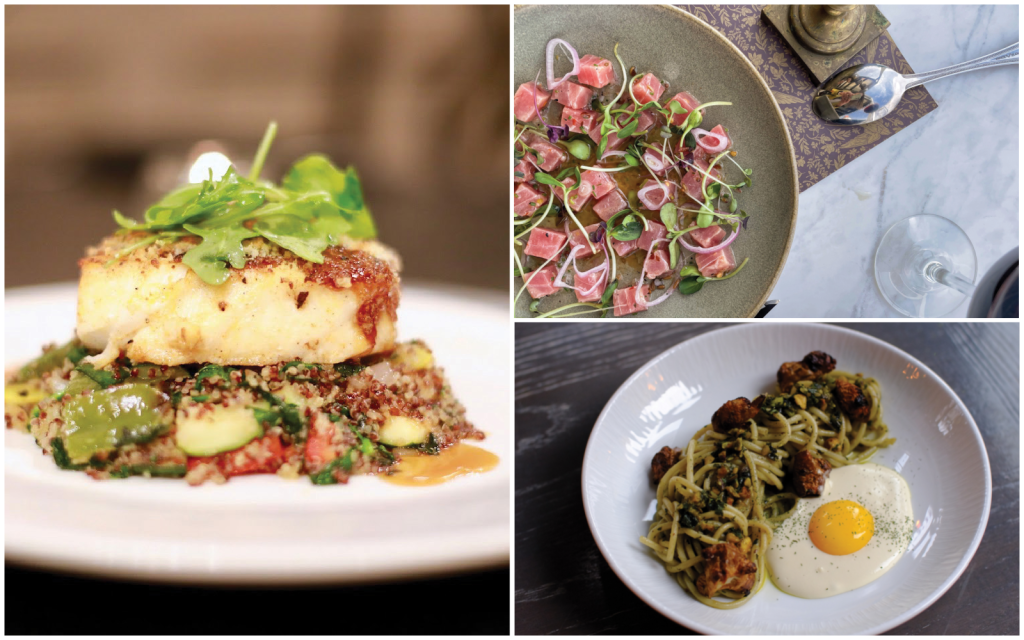 Give my compliments to the Chef: Featured 2022
Making sure your culinary team hits the mark is a crucial part of ensuring a memorable day for your guests. Luckily, Chicago is home to some of the most talented chefs in the world. Here are a few you should know.
Chris Curren
Executive Chef/Owner, The Graceful Ordinary
With nearly two decades of experience in top restaurants in Chicago and Cleveland, Chris Curren has become a fixture on the Midwestern culinary scene. Curren graduated from the Pennsylvania Culinary Institute, and in 2006, opened the critically-renowned fine-dining concept Blue 13, which garnered recognition in the prestigious Michelin guide. Curren has a unique style of marrying traditional American cuisine with global influences and has earned Jean Banchet Award Rising Star Chef and Best Fine Dining categories in 2011. In 2021, Curren, alongside his wife Megan, debuted The Graceful Ordinary, a convivial upscale American tavern, in St. Charles, where he utilizes his extensive culinary talents and creativity to present an elevated, yet approachable menu of refined rustic cuisine.
Dish: This Tuna "Conserva" features raw tuna and conserva dressing served with puffed black rice, sliced shallots, avocado and peanuts.
Esequiel Dominguez
Executive Chef, The Drake Oak Brook
Executive Chef Esequiel Dominguez has curated classic American cuisine, traditional British high tea and Spanish-inspired tapas. His nearly 20 years of culinary experience started at Café Iberica, graduating to become a sous chef for 10 years, and upon mastering the tapas concept, he advanced to Executive Chef. Recruited for his culinary expertise, he opened two new establishments before joining The Drake Hotel Oak Brook as their Executive Chef in 2014. Chef Esequiel is intrigued by sophisticated dining experiences that leave everlasting impressions.
Dish: Citrus Crusted Chilean Sea Bass is served on a chiffonade of spinach and roasted vegetable quinoa, with a soy maple vinaigrette.
Jacob Verstegen
Executive Chef, Nico Osteria at Thompson Chicago
Executive Chef Jacob Verstegen builds creative menus that focus on the best produce and ingredients available from around the world. He works under a philosophy that the food and beverage should blend well to create a full experience. His menu at Nico Osteria at Thompson Chicago pays homage to the building's history via re-imagined American cuisine, using an innovative culinary style that blends classic French training with modern cooking techniques. Chef Jacob has worked in some of the finest restaurants around the world, from Spain to Brazil, plus a number of upscale Chicago restaurants.
Dish: An elevated version of a classic, house-made bucatini with a mustard green pesto, accompanied by bijou cream, an egg yolk and grapefruit zest.