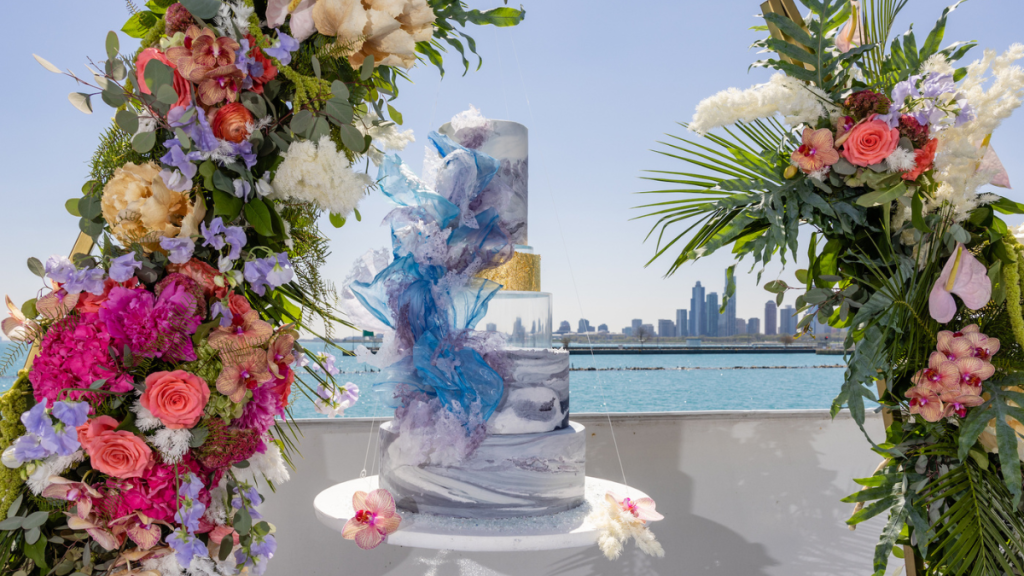 Come Sail Away by Designed and Detailed Event Management
Headed by Designed and Detailed Event Management, this Designers' Challenge team sailed away and made waves on Lake Michigan. Inspired by the sensation of being swept away by the water, they showcased innovative and playful ways to experiment at sea. Shane Cleminson Photography captured the dreamy work of BBJ La Tavola, Delish Cakes, Designed and Detailed, Marquee Event Rentals, Nerissa B Modern Calligraphy and Town & Country Gardens aboard the Spirit of Navy Pier.
The Spirit of Navy Pier is City Experiences' newest vessel, complete with multiple dining decks and observation spaces.
With windows framing the enigmatic charm of Lake Michigan, this environment was the ideal setting for the Designers' Challenge team to build on. As a result, they transported us to a world defined by crashing waves, freshwater breezes and blooming coral.
Challenged to create something seafaring but not typically "nautical," the team embraced sea foam textures, driftwood touches and vivid florals. By combining crystal accents with a bold palette of coral, chartreuse and fuchsia, they produced fresh ideas sure to create a ripple effect for weddings to come.
We wanted the design to feel like a wave had crashed over the ship's bow and the ceremony florals just landed there in its wake.

– ALISON GROSSMAN, DESIGNED AND DETAILED EVENT MANAGEMENT
The Team
PLANNER Designed and Detailed Event Management
FLORAL Town & Country Gardens
CAKE Delish Cakes
STATIONERY Nerissa B Modern Calligraphy
LINENS BBJ La Tavola
RENTALS Marquee Event Rentals
VENUE Spirit of Navy Pier by City Cruises
PHOTOGRAPHY Shane Cleminson Photography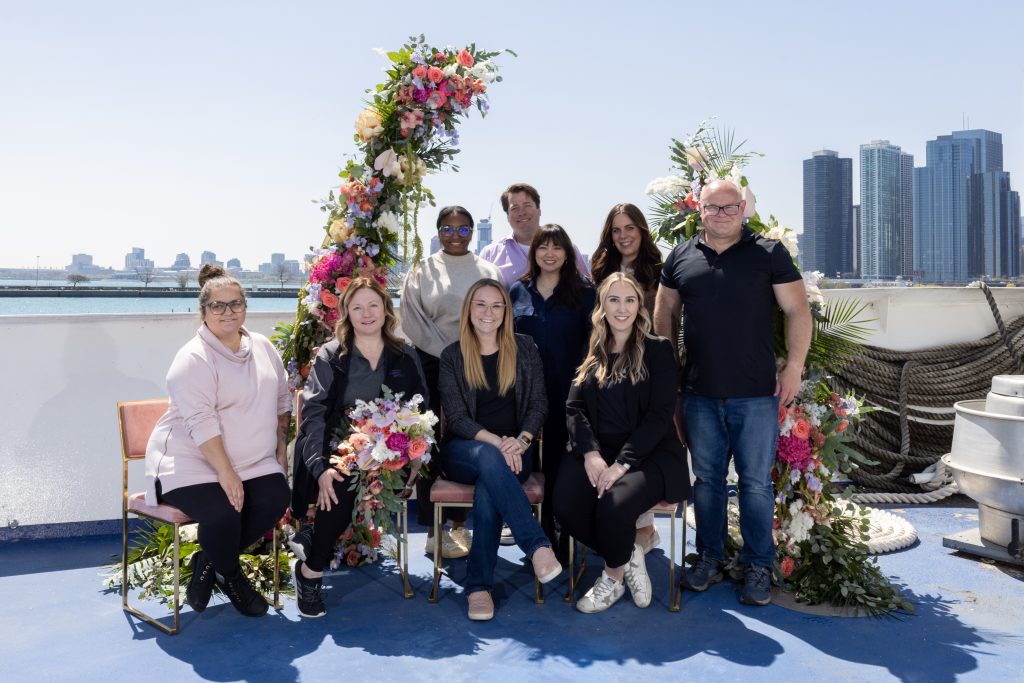 Seated (Left to Right): Alicia Eisenmann (DELISH CAKES), Jamie Lea Power (TOWN & COUNTRY GARDENS), Alison Grossman (DESIGNED AND DETAILED EVENT MANAGEMENT), Nicole Steuernagle (DESIGNED AND DETAILED EVENT MANAGEMENT)
Standing (Left to Right): Carlita Kelly (CITY EXPERIENCES), Anton Engelmann (TOWN & COUNTRY GARDENS), Nerissa Israel (NERISSA B MODERN CALLIGRAPHY), Kayla McAndrews (BBJ LA TAVOLA), Shane Cleminson (SHANE CLEMINSON PHOTOGRAPHY)