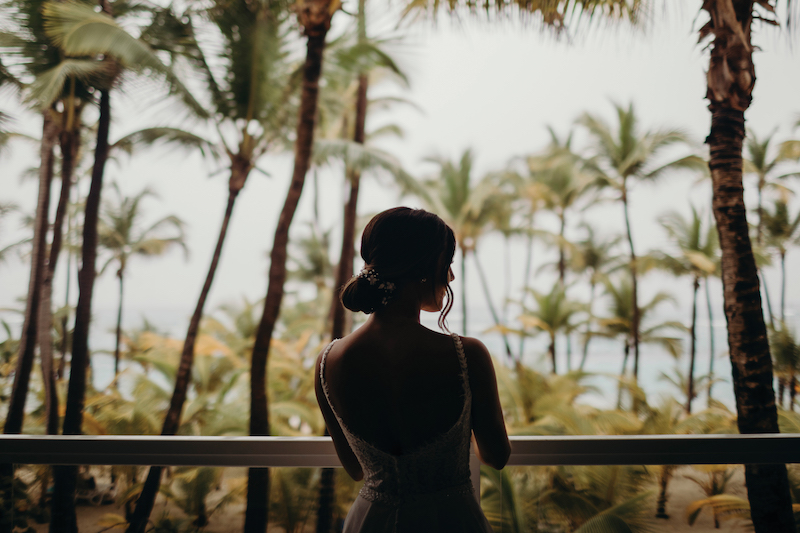 Enjoy Your Journey: Choosing Your Honeymoon Destination
Written by E. Ce Miller | Photography Ashley Gaminas Photography
Your honeymoon has the potential to be one of the most, if not the most, memorable trips of your life. Get inspired from the following adventures, and take the time to plan a getaway that appeals to both you and your spouse — a trip that will create special and unique experiences you will cherish forever.
THE LAID-BACK LOUNGERS
Tropical, beachside honeymoons are always in style. It's the ideal setting to unwind from the stress, soak up some sun and concentrate on one another. Mexico's vast array of all-inclusive hotels offer great value. If you're in the mood for something more exotic, Indonesia, Costa Rica, Greece or the Caribbean may be more your speed.
If you prefer to stay domestic, you can relax by the ocean at one of the many beautiful beaches and lovely hotels Florida and California have to offer. If you are bored by the beach, consider activities like whale watching (great in Los Cabos, Mexico) or swimming with wild dolphins (Oahu, Hawaii).
THE DOMESTIC ROAD-TRIPPERS
Hit the open road and feel the wind in your hair. You don't have to travel much past your backyard to be adventurous stateside. Lace up your hiking boots, venture to any of our 62 national parks and explore miles of scenic trails. If you prefer lake views over ocean panoramas, the Midwest is not only a hidden treasure of Small Town USA resorts, boating and outdoor adventure, but also offers beautiful, rustic cabins, waterfalls and nature.
Or, if you like wine and picturesque landscapes, the West Coast is for you. California's gorgeous Wine Country includes more than 800 wineries in the northern San Francisco Bay area, which covers both Napa Valley and Sonoma Valley. Book a comfortable stay at a nearby bed and breakfast after indulging in the offerings of one — or several — of the region's wineries.
If it's domestic culture you're seeking, go eastbound to absorb the charms of our original 13 colonies and their historical cities, which are ripe with metropolitan life, upscale shopping, amazing seafood, museums and more. If you navigate further South, toward South Carolina and Florida, prepare to be inundated with majestic oaks, lush golf courses, sandy beaches and luxury amenities.
THE ROMANTICS
Get swept up in the history and old-world charm of Europe. You can't go wrong with Paris, Rome, Venice or Prague, but there's an abundance of hidden gems that also deserve some love. For the best of both worlds, try a river cruise that docks in large metropolis areas, while also letting you explore lesser known, but equally beautiful cities and towns.
Keep in mind, you don't need money to make memories. If finances are an issue, plan a trip close to home. Spend a few days at a quaint, little inn or enjoy one of the many resort spas nearby. You have the rest of your lives to travel — what matters now is fully enjoying one another's company.
---