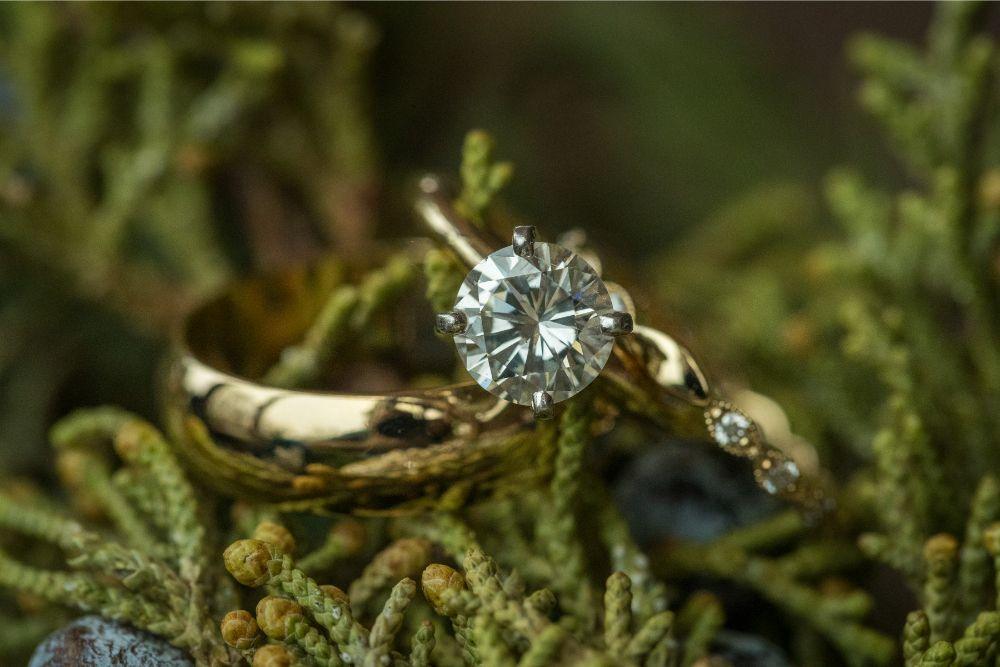 Benefits of Planning a Winter Wedding – with Chicago Marriott Naperville
Winter may not be your first choice when thinking about the season for your wedding, but there's a lot to love about getting married in the colder months. The wedding professionals at Chicago Marriott Naperville dropped by the blog to share some of their favorite aspects of winter weddings and why you should consider planning a winter wonderland affair. All photos by UnPosed Photography.
Why should a couple plan a winter wedding?
There are many logistical reasons to plan your wedding in the winter. You can expect more availability from your favorite venues and the chance of a discounted rental price. Not to mention, your makeup and hair will stay pristine without heat and humidity to ruin your bridal look.
What color palettes and unique décor do you see at winter weddings?
You have so many options! We typically see color schemes including silver, gold, ice blue, burgundy and hunter green, but you can make almost any color work.  Decorating for a winter wedding can feature snowflakes, holiday colors, sparkly décor, icicles, holiday lighting and pinecones. We love when couples embrace the season and incorporate touches of winter throughout their Big Day!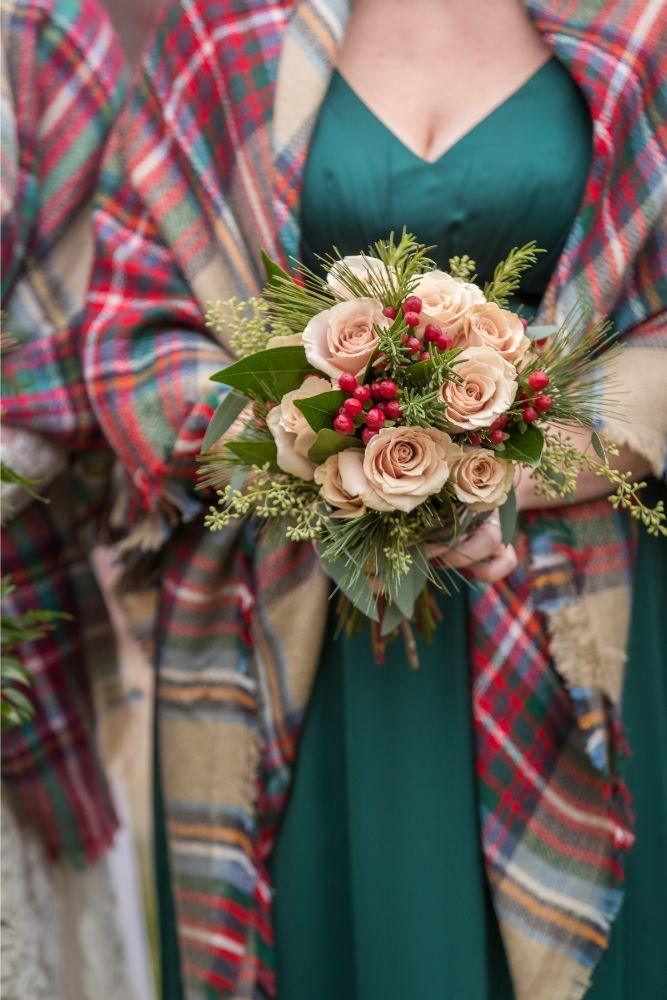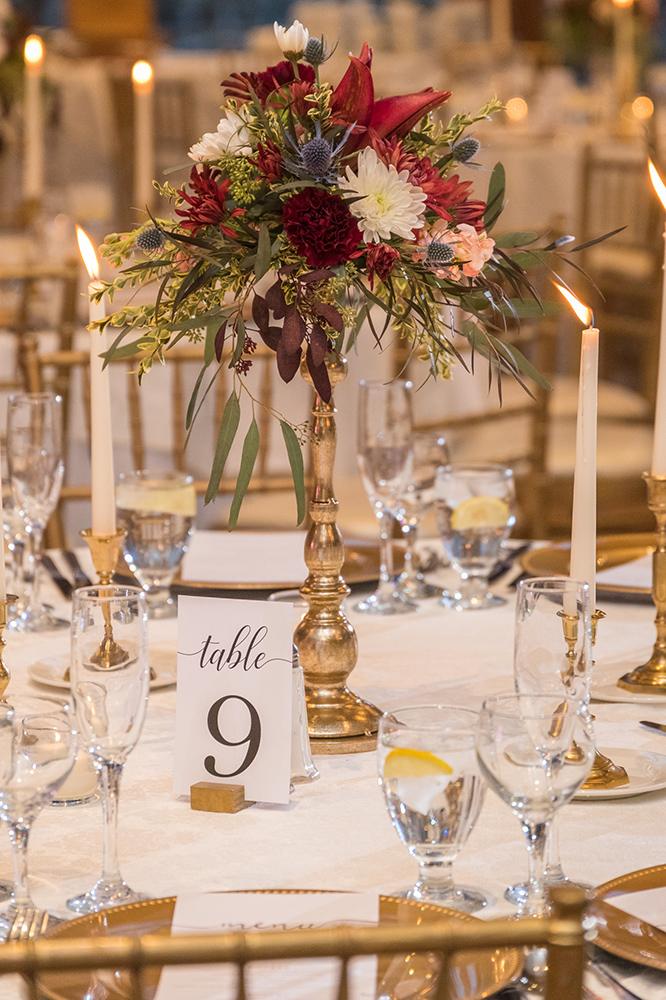 How do couples incorporate seasonal food favorites into their winter receptions?
Food can be one of the most fun aspects of a winter wedding. Specialty drinks at the bar, like a peppermint martini or an enhanced coffee bar with peppermint creamer and candy canes is always appreciated. Comfort foods, like hot stews or a mashed potato bar, are a hit on those chilly winter days. And, don't forget about the cake – you can incorporate the season into your wedding cake topper and décor with pinecones, snowflakes or something sparkly.
Are there special photo opps or advantages to taking your wedding photos in the winter season?
Your winter wedding photos might include a gorgeous snowy backdrop, if you're lucky. You can include fun winter wedding attire like blankets, scarves or furs. Regardless of the snow, cloudy days and grey skies make the best lighting for photos.
Which holidays or special dates should couples avoid when planning a winter wedding?
We advise to typically avoid the entire week before Christmas and the days of Christmas Eve and Christmas Day. Don't forget to check the dates for Hanukkah as they change each year. It's also best to wait until after the first couple weeks of the new year, since everyone has spent all of their time, energy and money celebrating the holidays. If a lot of your guests are avid football fans, it is also a good idea to skip Super Bowl Sunday.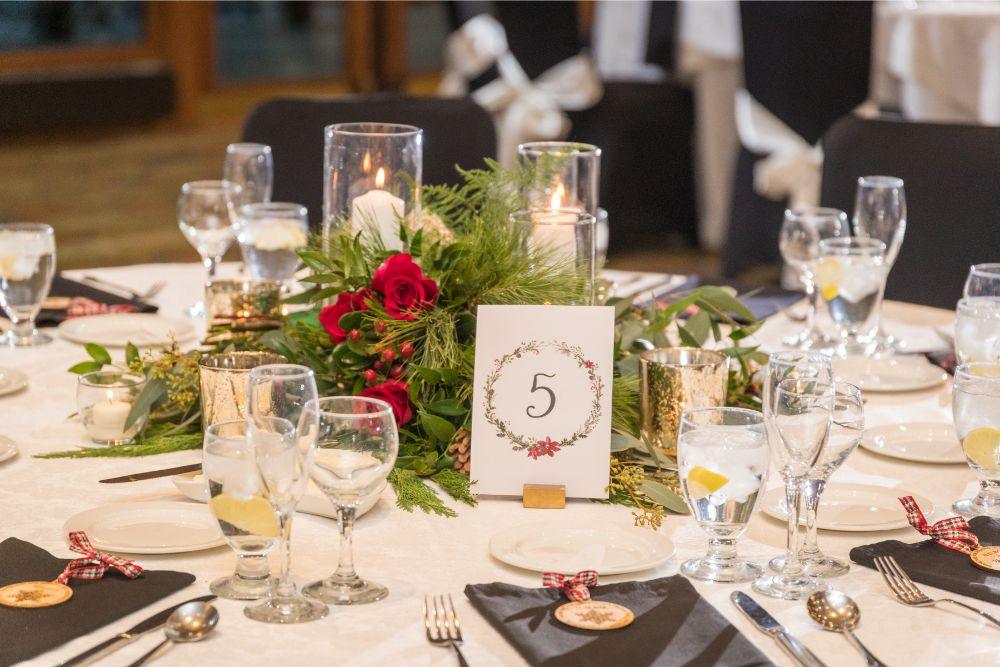 Feeling inspired? Visit their website to learn more about hosting your wedding at the Chicago Marriott Naperville. 
Ready to start planning your own Big Day? Check out our expert advice, stunning real weddings, and follow us on Pinterest for the ultimate inspiration.