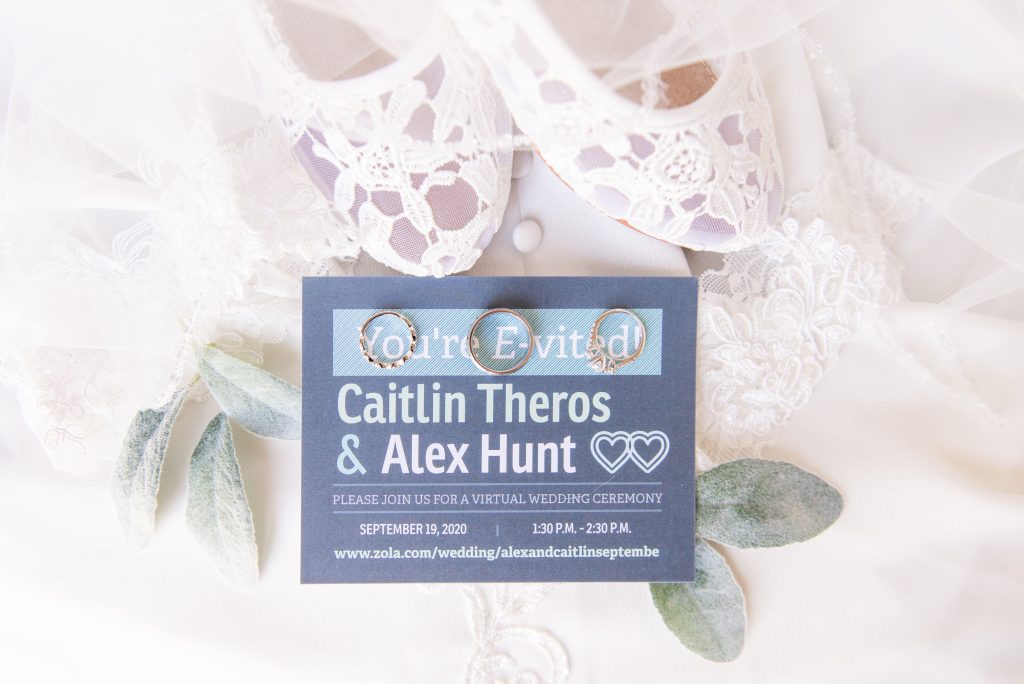 3 Intimate Ceremony Options: Minimony, Micro-wedding and Elopement
Photo by Marc & Mindy
There are so many decisions when getting married but first you have to start with the style of celebration. A small, intimate wedding like an elopement, minimony or micro-wedding may be the perfect fit for you and your fiancé.
You would never guess that a pandemic would release a new flurry of wedding options — as if picking a venue and floral wasn't head-spinning enough. But you might find these ceremony styles are a blessing in disguise! They allow for lots of customization, so that you still have the wedding of your dreams.
In fact, we spoke with LaVerne Mathews from That Special Touch Events, and she said, though her clients were a bit hesitant at first to forgo their big weddings, many have gotten innovative and excited about this new approach. These new event concepts are a way to "save their date" and create really one-of-a kind wedding memories.
"Clients are getting creative, and they are looking to take their decor to a new level (elaborate linens, upgraded invitations, favors, floral) because they have more money to spend in these areas, instead of on food and beverage," says Mathews. "Collaborating with a seasoned wedding planner is the best way to scale the budget and maximize the experience no matter the size!"
So, what are the differences between these three styles? We broke it down for you.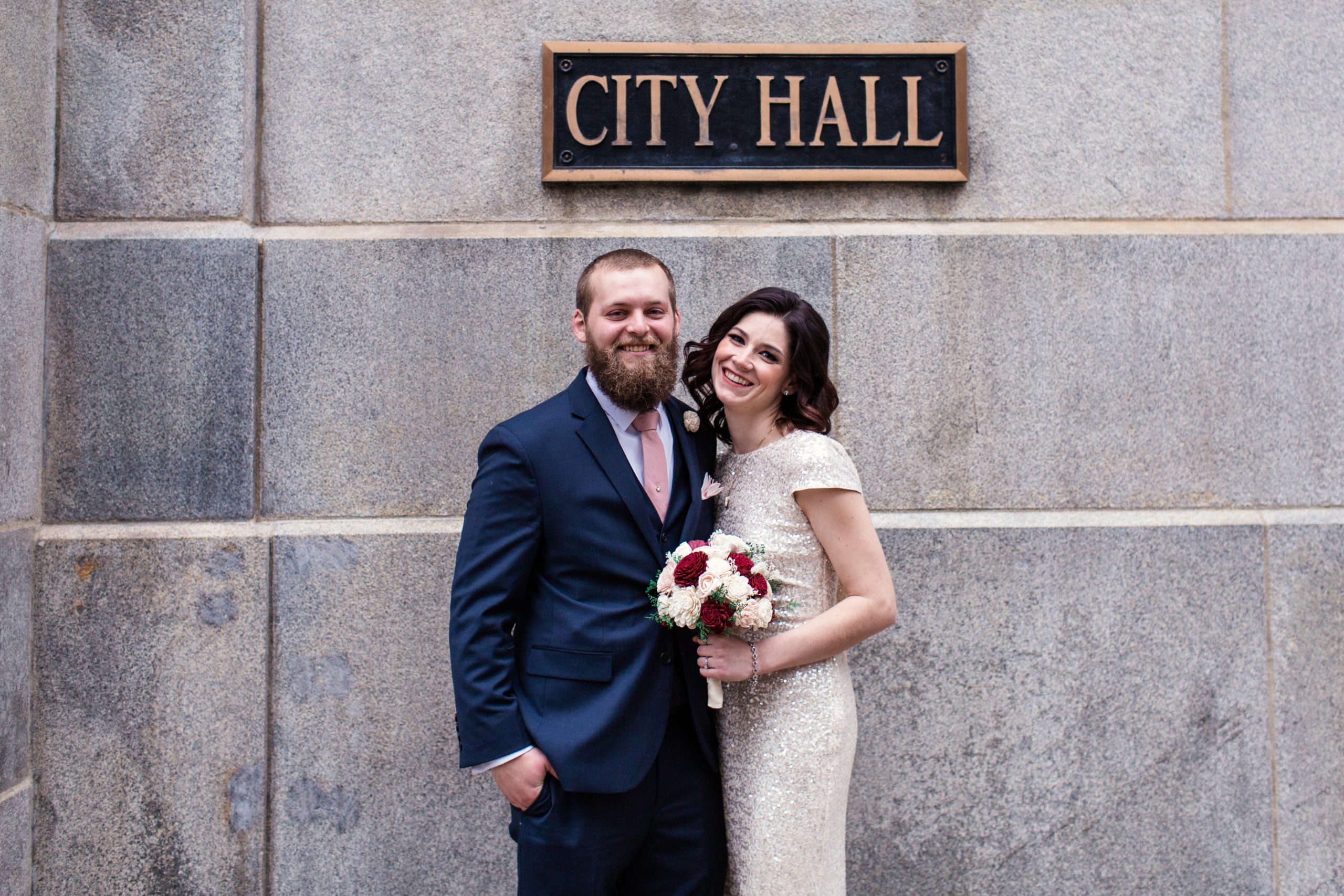 Photo by Emma Mullins Photography
Elopement
There's nothing more intimate than just you and your love, and more boutique wedding venues are offering this as an option. The beauty of an elopement is that the sky's the limit! Select an elopement venue, get married at the park, in a far-away destination — whatever sounds best to you and your partner. Some elopement venues even offer packages, like a champagne toast, a miniature cake and even photography.
Photo by Photography by Lauryn
Minimony
A minimony is sort of the middle ground between a traditional wedding and a micro-wedding. You have a small ceremony and a big celebration later on (when it's safe to have a larger gathering of people). This is a great option if you want to keep your original wedding date without forgoing the fun and glamour of that reception you've always wanted.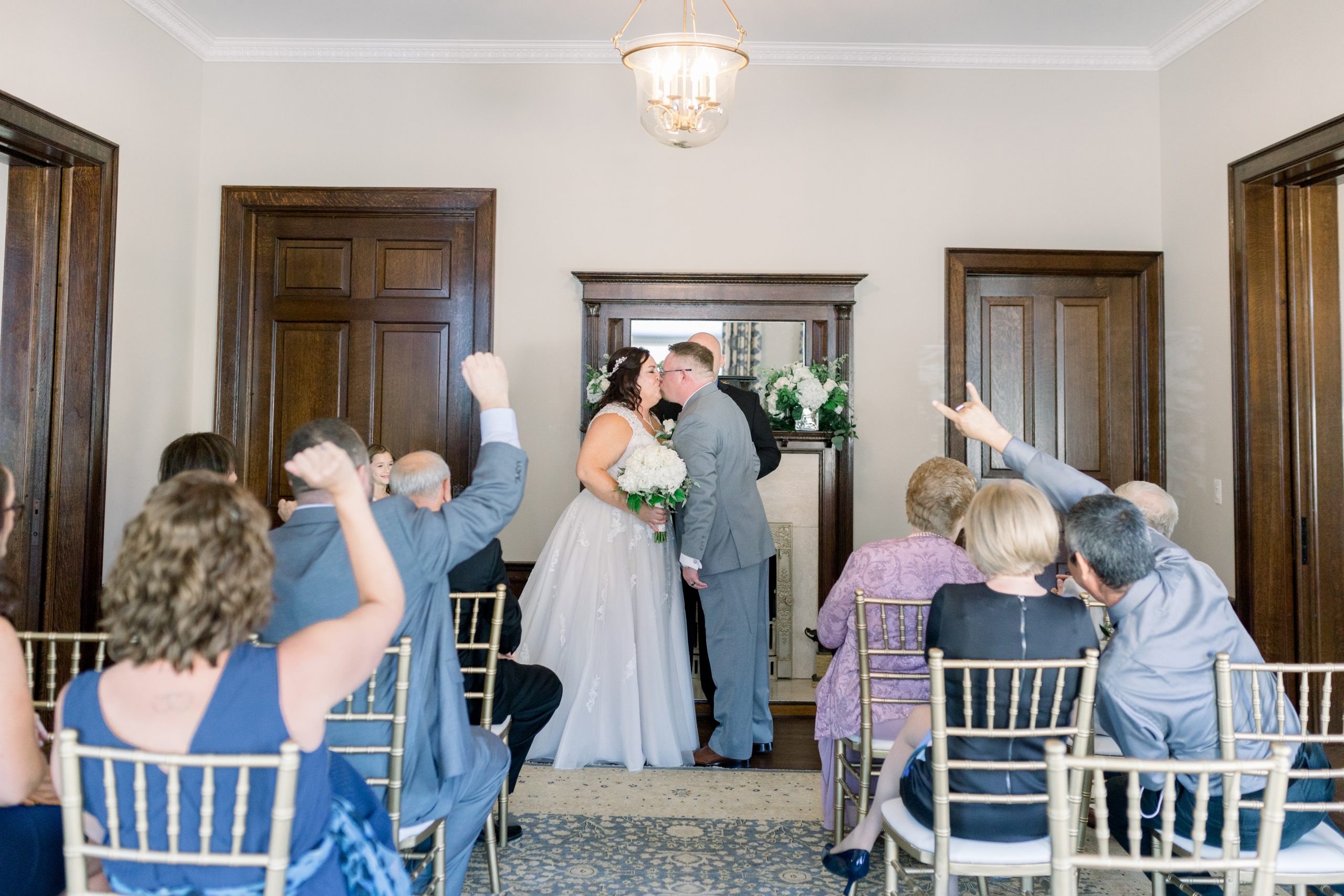 Photo by Emma Belen Photography
Micro-Wedding
You may have guessed it from the name! A micro-wedding will look pretty similar to a traditional wedding, but with 50 or less guests. But don't think of this as Plan B. You can put together a gorgeous, intimate ceremony and reception that's just as special. In fact, a micro-wedding will likely give you the opportunity to have a little one-on-one time with all your guests. (And time to eat that reception dinner you worked so hard to plan!)
---
Ready to start planning your own beautiful wedding? Check out our expert advice, stunning real weddings, and follow us on Pinterest for the ultimate inspiration.