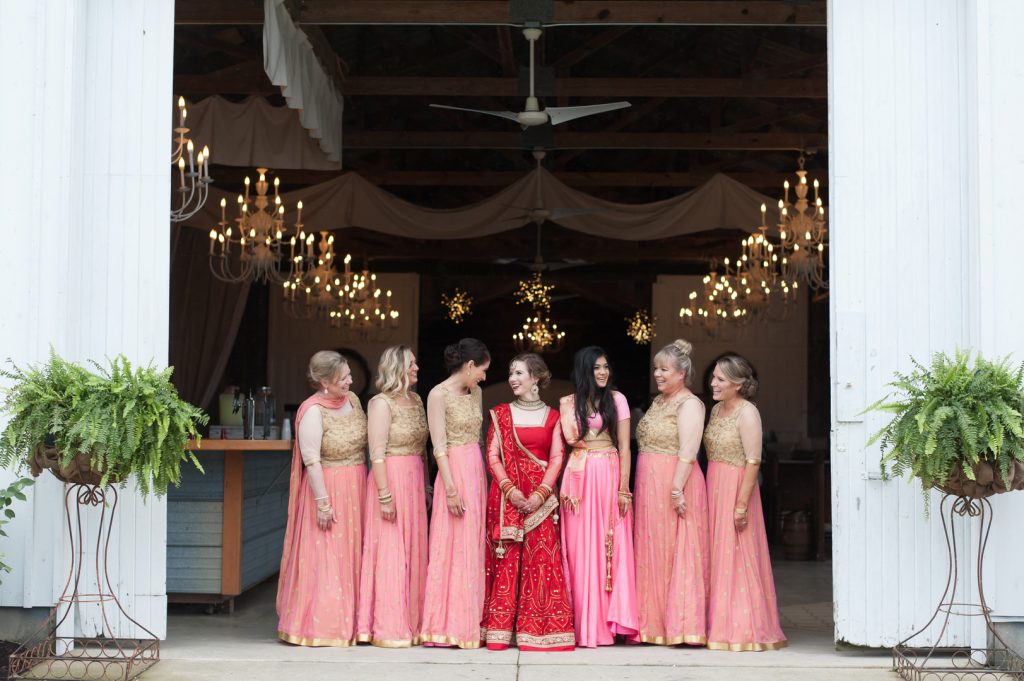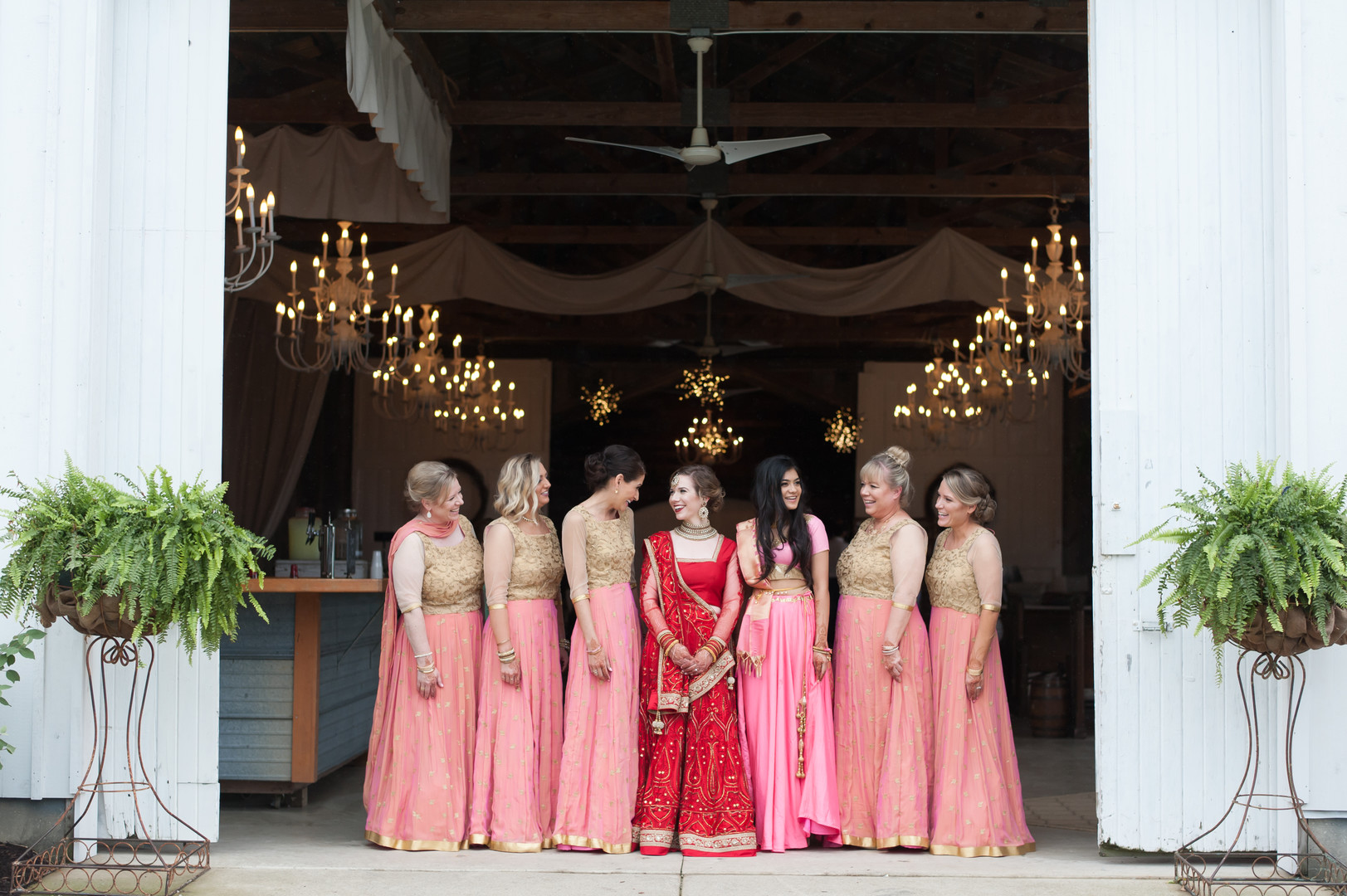 Lenel & Nehal's Indian-American Fusion Farm Wedding
Lenel & Nehal
June 10, 2018
Oswego, IL
This beautiful, traditional wedding collides with modern rustic decor and a farm venue to create a truly unique look!
From the photographer:
I am so happy to finally share this amazing Indian-American fusion farm wedding with the world! This day was filled with great moments. The day started out with some apprehension, as it was supposed to rain the whole day, but as the morning progressed, things began to clear up. Nehal and Lenel were not worried and just went about the day, looking forward to being married and seeing each other for the first time during the ceremony.
Lenel arrived and began her preparations in the bridal coop. This unique dome-shaped building is just for the bride and her gals and they all gathered around and helped each other with their beautiful pink Indian-style dresses. Lenel's first dress was a bright. For the reception, she changed into a silver gown. Nehal wore traditional Indian threads for the baratt and ceremony and changed into a sharp blue suit and bowtie for the reception.
The celebration started with the baratt and it was a great party! The whole wedding danced, sang, and laughed as Nehal rode into the ceremony location on the largest white horse we have all seen. It was a site, for sure, and with the music and dancing, it will surely be a cherished memory for all in attendance. When he reached the ceremony, he was greeted by the officiant and Lenel's parents who, along with Nehal's parents, walked him in.
The ceremony was very traditional and beautiful. The outdoor setting overlooked a cornfield and the ceremony took place under a tiny open-walled temple. As Lenel entered with her parents, it began to sprinkle and proceeded to do so for the remainder of the ceremony, but everyone just enjoyed the moment and went with the flow. The love and beauty of the day was not hindered by a little rain!
At the reception, each guest was surprised to find a photo shaped like a polaroid of themselves, which held their table number. The tent was decked out in eucalyptus, sage, and florals with gold utensils at each table setting. The best man's (Nehal's brother) toast ended in a flash-mob song, in which the whole tent participated!
---
Vendors
Venue: Emerson Creek Pottery and Tea Room – Oswego, IL
Photography: Elite Photo
Floral: Ashland Addison Florist Co.
Catering: My Chef
Entertainment: DJ Prashant
Beauty: White Lotus Weddings
Attire: Studio East 6
---