All White Hotel Arista Ceremony + Reception
Erin's vision for her and Steve's Hotel Arista wedding day was a "big, little wedding," and that's exactly what it was! There was love and attention to detail present throughout every aspect of the day, and with a small guest list those details provided maximum impact.
The couple worked with their wedding planner, Just Say Yes Events  to have all white flowers, menus, and linens, with purple up lighting for the reception.
Holly Birch Photography says, "Before the ceremony, I spent some time with both the bride and groom, and got to capture some shots of Erin's amazing shoes, her mom putting on her necklace, and her 8-year-old son Carson writing a note for his mom. I then met Steve in the lobby of the hotel for a few portraits before it got too dark out (the sun sets around 4:30 in early December!). We were lucky enough to have a few extra minutes after the ceremony for a few outdoor portraits (brr!), and I added in a bit of flash for some awesome shots of them with the twinkle lights surrounding the property — perfect for this December wedding!"
While pictures were being done outside,  guests enjoyed cocktail hour and the main room flipped from ceremony to reception. The ballroom looked amazing with all the white details set against the purple lighting, which was a nod to Steve's Northwestern fandom. The couple also got interactive with their guests and played the newlywed game during their reception.
Peek through the gallery and see some adorable moments throughout the day… including the first time Erin's dad saw her for the first time!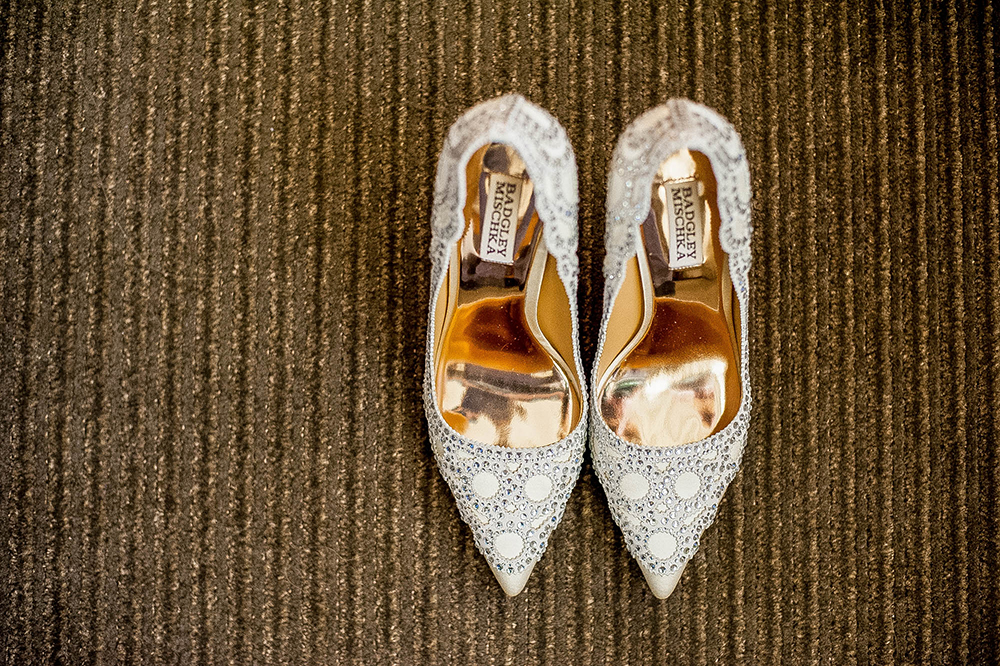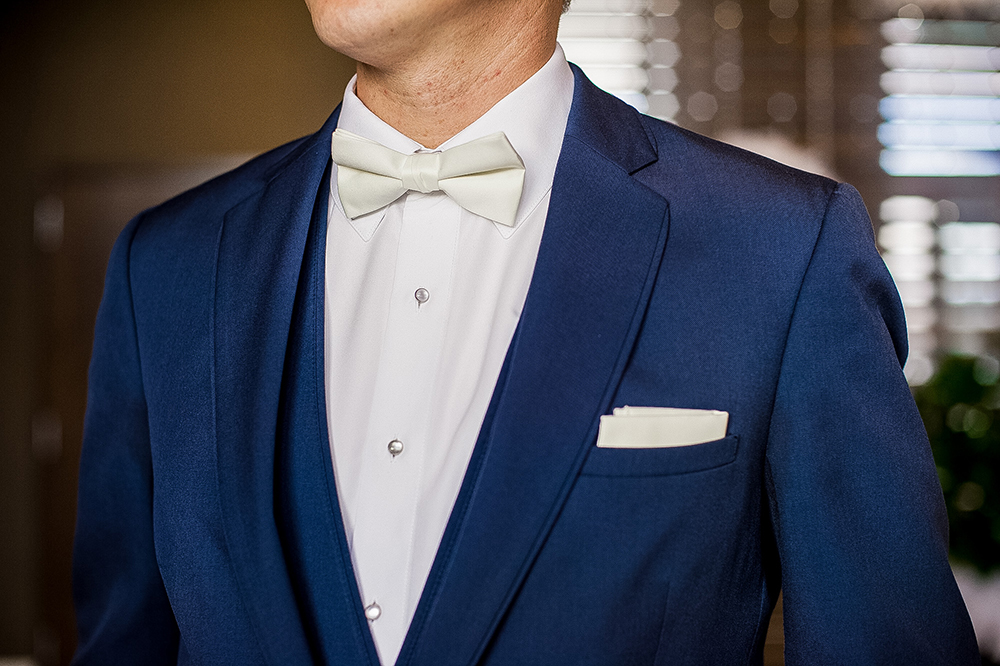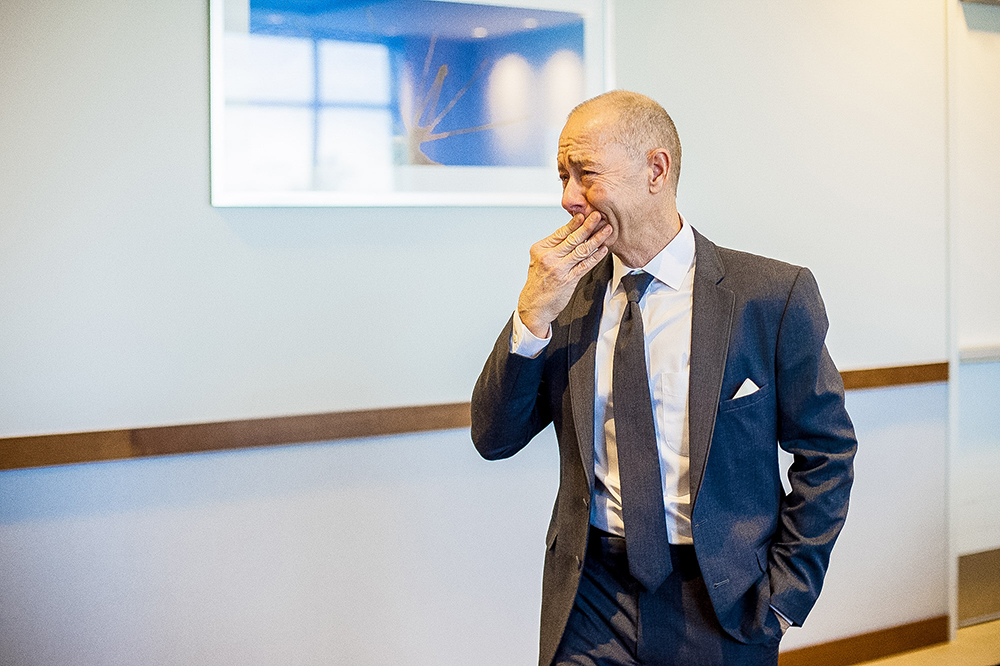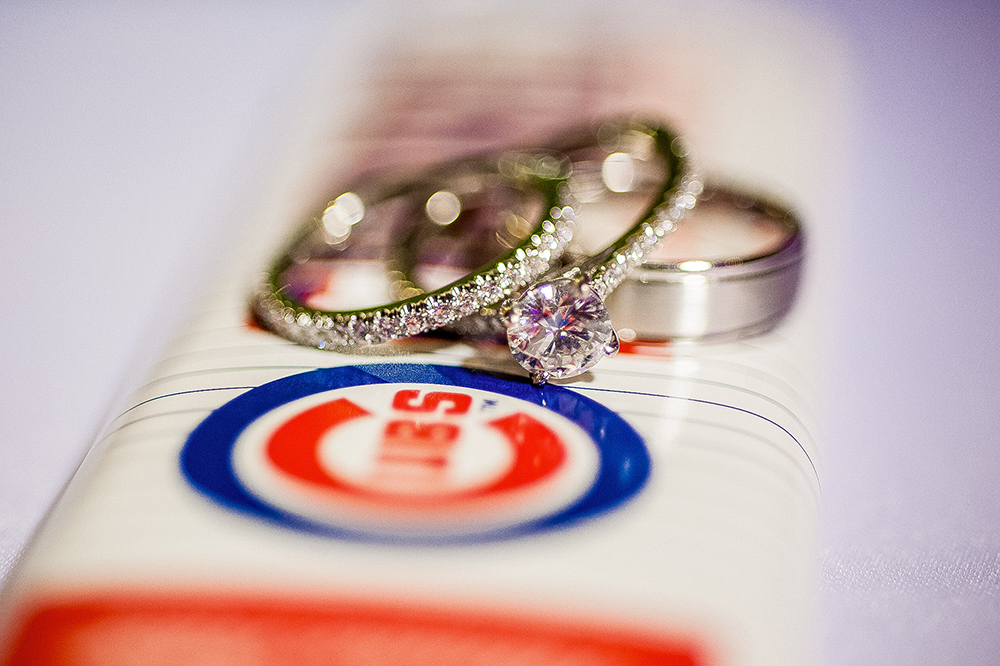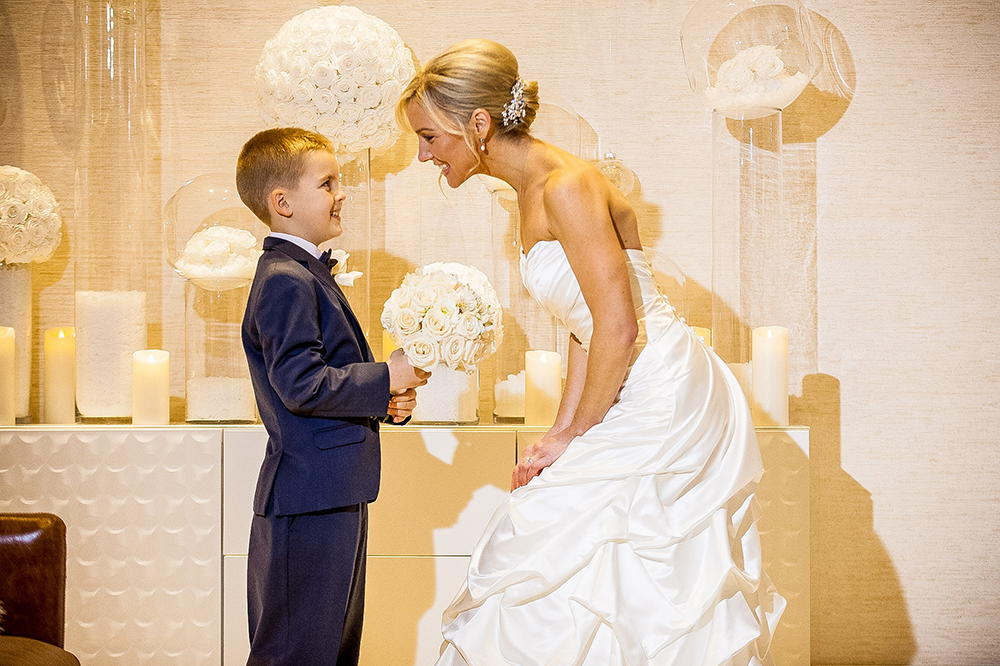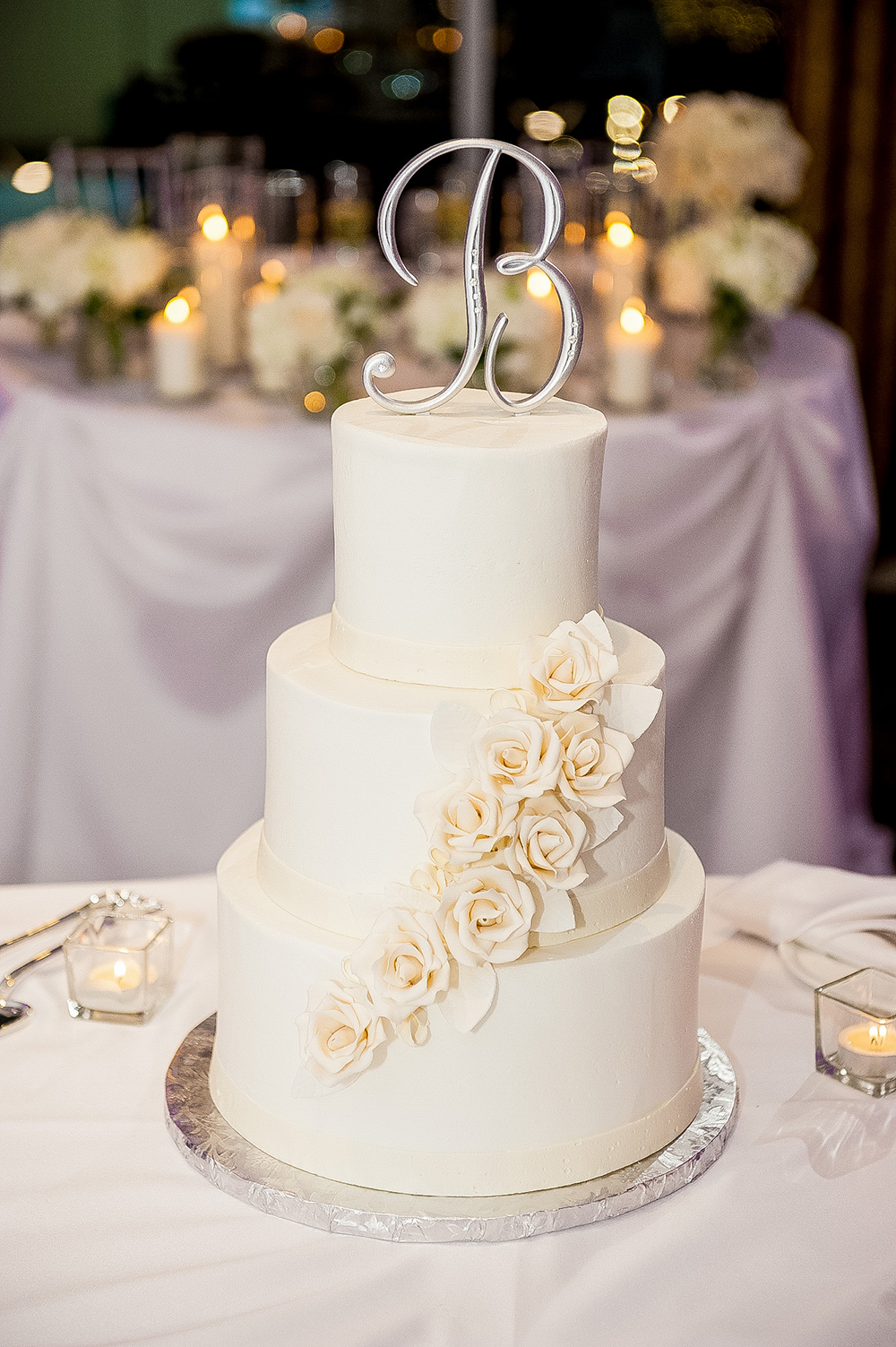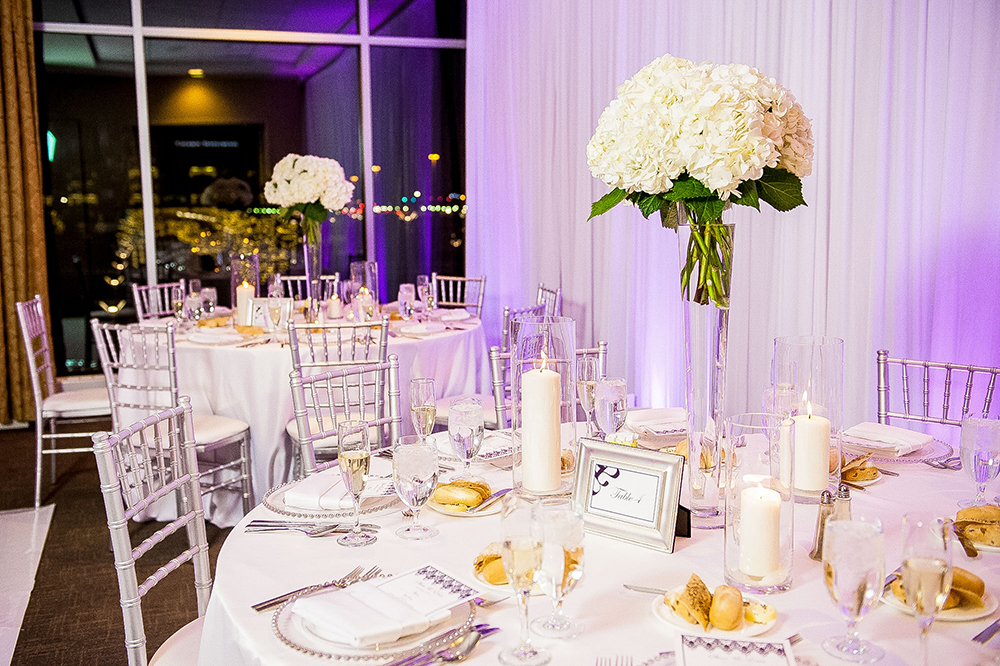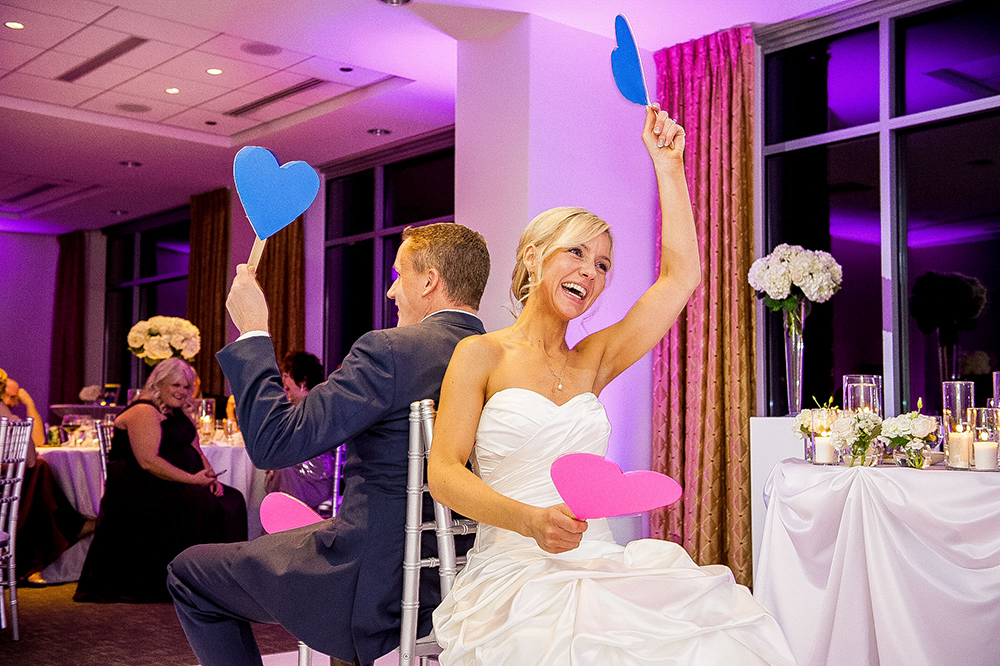 ---