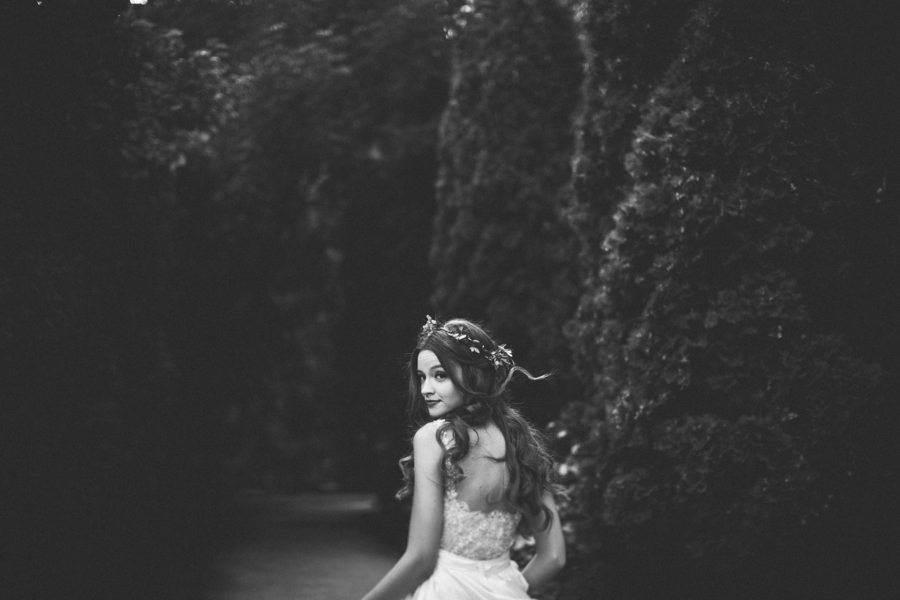 Whimsical Styled Bridal Castle Shoot
Take 5 minutes today to peek into this beautiful bridal shoot submitted to us by Alicia Lucia Photography. Shot at the picturesue University of Chicago Rockefeller Chapel, this styled shoot has a twist on whimsy and goth. Amongst the architecture and fairy tale vines, model Anna DeBlecourt felt like a true worker bee turned bridal princess.
Alicia Lucia says, "The Rockefeller Chapel was the perfect backdrop and the main inspiration for this shoot. With Chicago native gown designer, Alyssa Kristin and lush flowers  from local florist, Cornell Florist, we were excited and honored to work alongside such talented artists to create this whimsy editorial!"
Be inspired by the bride's soft curls, textured gown and prairie-like bouquet.
---