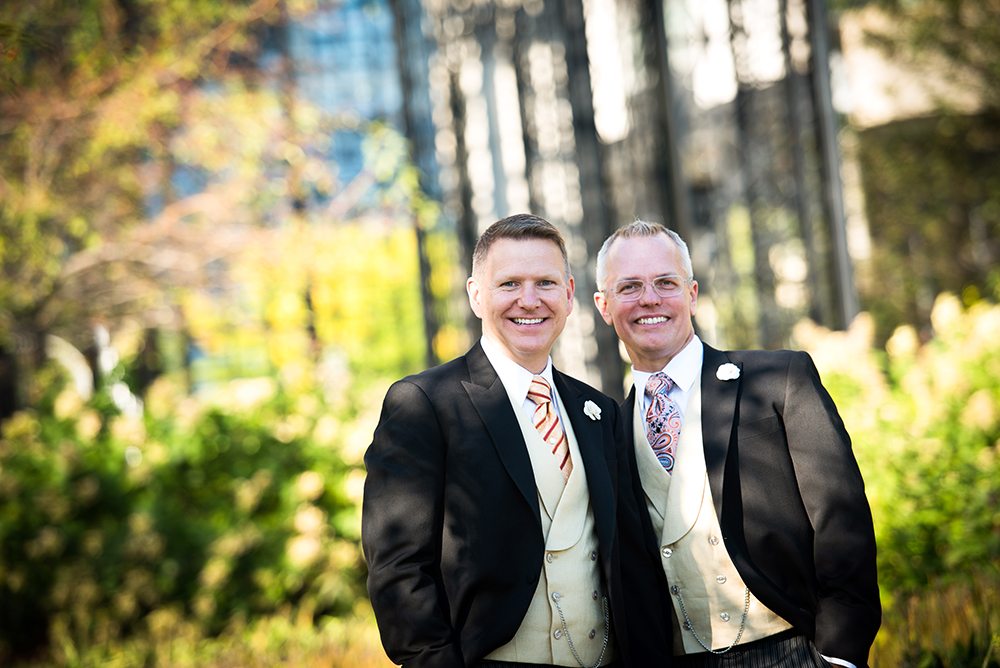 Wedding Turned Thank You Party at Mid-America Club
We love how Joe + Scott took a typical wedding and made it their own. Together for 18 years and engaged for two, the couple had difficulty throughout their wedding planning and struggled to determine when, where and how they would get married.  "Neither of us grew up with a wedding on our mind… we didn't think it was an option," Scott says. Love conquers all.
A friend finally provided them some inspiration by saying, "You've been together for so long, maybe you should throw a thank you party for everyone who had helped you stay together." A roaring 20's wedding theme was born!
Jennifer Anderson Events planned every detail. "We couldn't have done it without her," Scott says. "For busy couples, having a planner can't be underestimated."
Both the ceremony and reception were held at The Mid-America Club. Joe + Scott chose this location for the 80th floor views and because they are both current members of the club.  The grooms looked extra dapper throughout the evening in their custom Formally Modern Tuxedos.
As an alternative to a bridal party, the couple's seven nieces and nephews stood with the grooms as they exchanged their vows. "We wanted to show them that their 'Guncles' relationship was legitimate in every sense of the word," Scott says.  During the ceremony, the grooms also lit candles for our loves ones who could not be with them. Chicago Sinfionetta's Project Inclusion Ensemble played a song from the soundtrack of Shakespeare in Love, when they entered the ceremony room and proceeded down the aisle.
Immediately upon entering the reception, everyone hit the dance floor to celebrate to the song "I've Got a Feeling" played by Don Cagen Orchesetra. Friends and family even danced between courses.
In lieu of gifts, guests were asked to dress in 20's themed attire that resembled Downtown Abbey or The Great Gatsby, which made for lots of photo booth fun.
To play up the theme, large black ostrich feather plumes with a single white feather dressed up the room from Kehoe Designs. Low tablescapes with black glass candle holders and floral arrangements in greens and whites were spread throughout. The like-themed cake by Bittersweet Bakery also sported a '50' to celebrate Joe's birthday the same week.
Garbo Productions captured some great shots of their big day.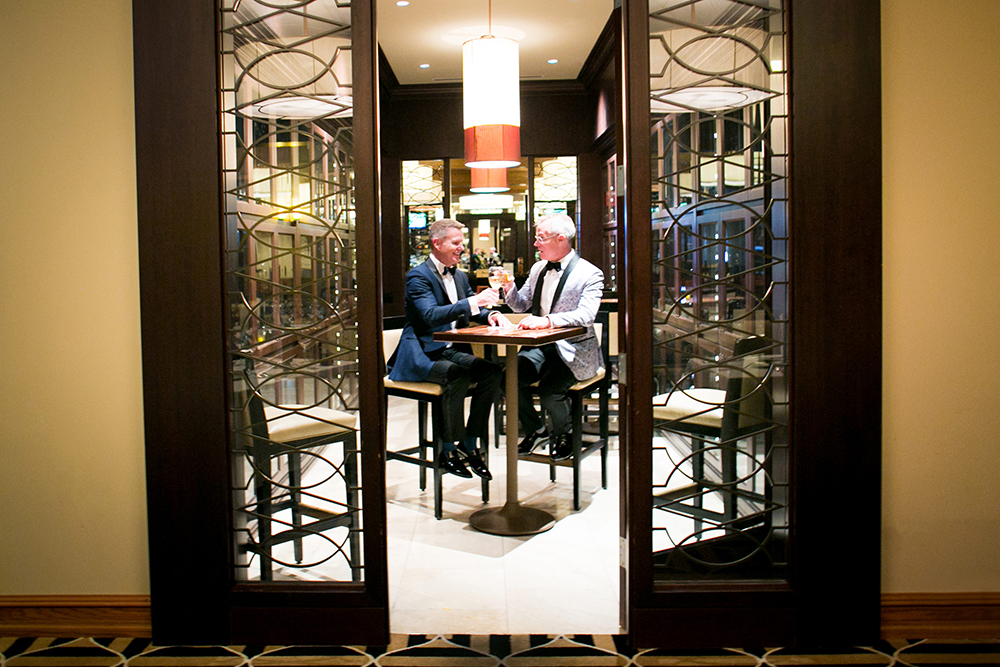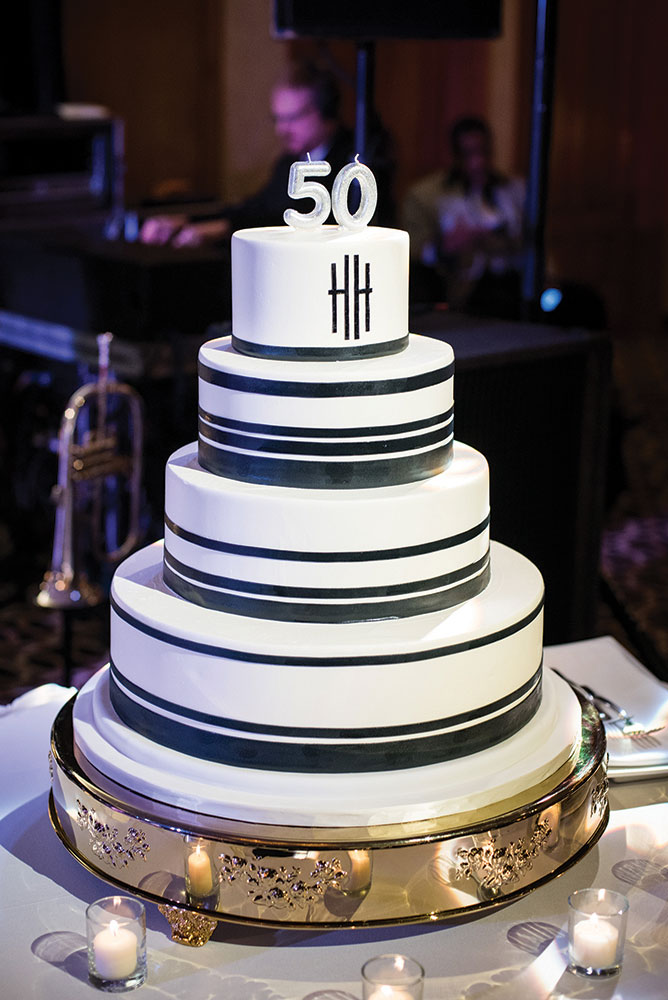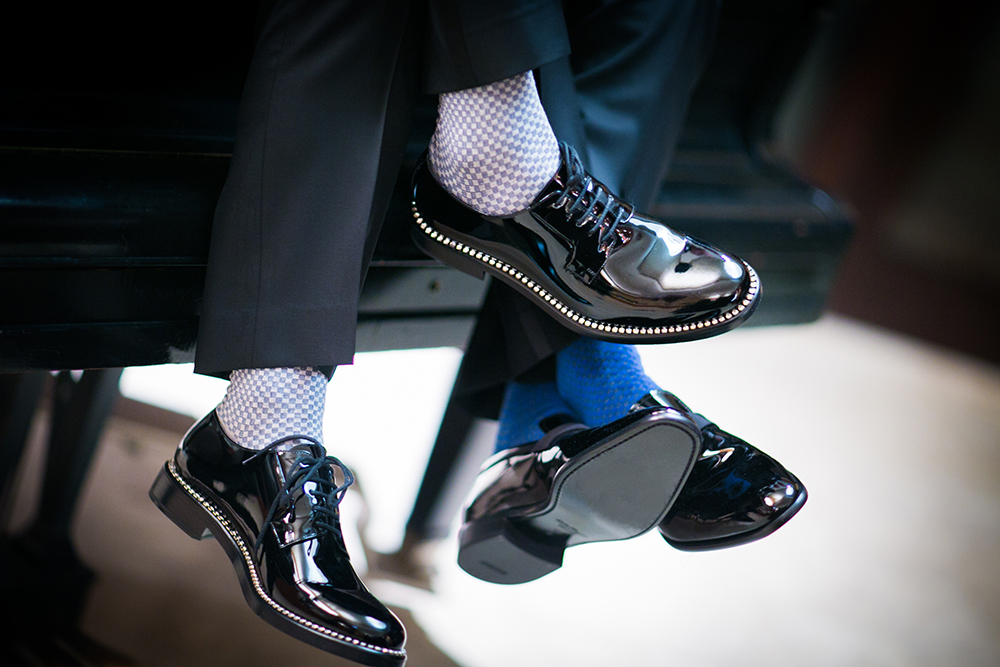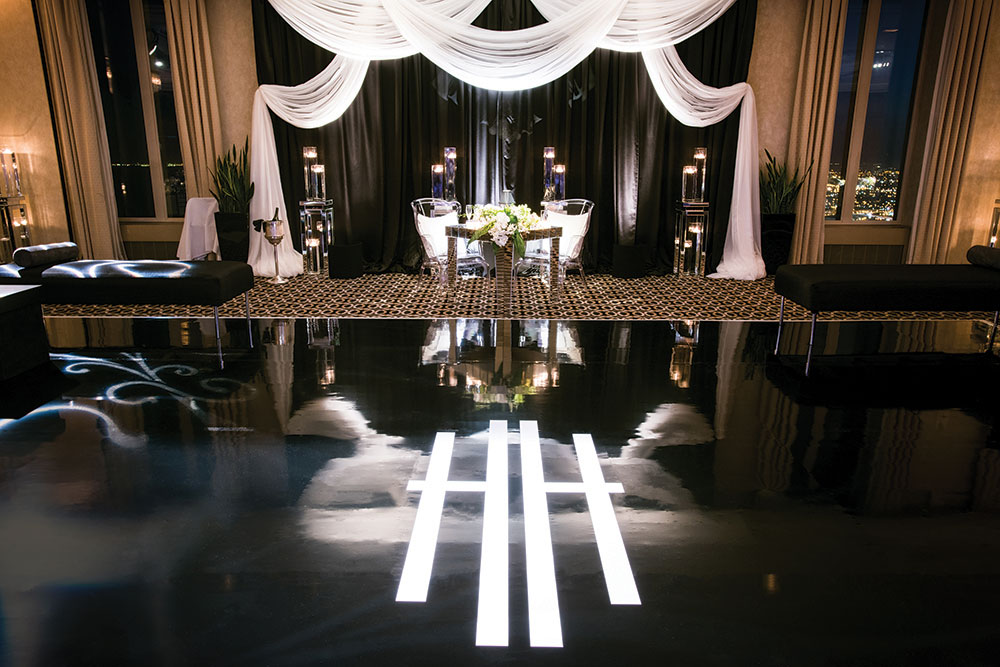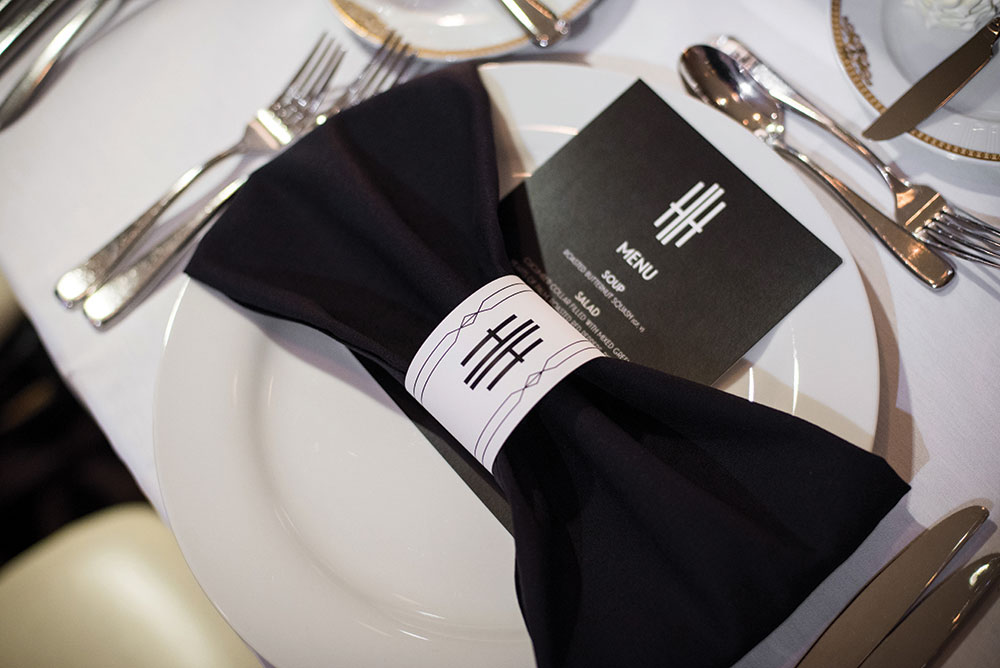 ---