Sweepingly Beautiful Wedding on Monte Farm
The wedding of Rocky and Taylor was an affair of effortless charm and whimsical, rustic grace, all designed by the lovely Mrs. Penny Moore.  The nuptials were held at the family farm in Twin City, Georgia, beneath a carefully chosen elm tree near a nineteenth century barn, and family heirlooms brought the magic of the night to life with a beautifully authentic flare, complete with sentimental value and handmade design.  Guests entered the wedding site past antique wagon wheels and planters filled with orange mums set along a sweeping, grassy pasture.  Hay bales and antique doors, family photos on careful display among treasured heirlooms, the whole night was a celebration of family and heritage and love.  Loved ones looked on as Taylor, with her hair and makeup done up by Main Street Styles and clasping a bouquet by Brush & Bramble, exchanged vows with Rocky before a reception at the barn, brought to life in lights of blue, candles, glass lanterns.  Southern food by Honey Catering was enjoyed alongside a cake decked in High Magic Roses designed by Mrs. Patti Hendley, and a full band kept the newlyweds and their loved ones dancing long into the night.  Learn more about this celebration from the photographers themselves, Savannah wedding photographers Marielle and Julianne of Mark Williams Studio!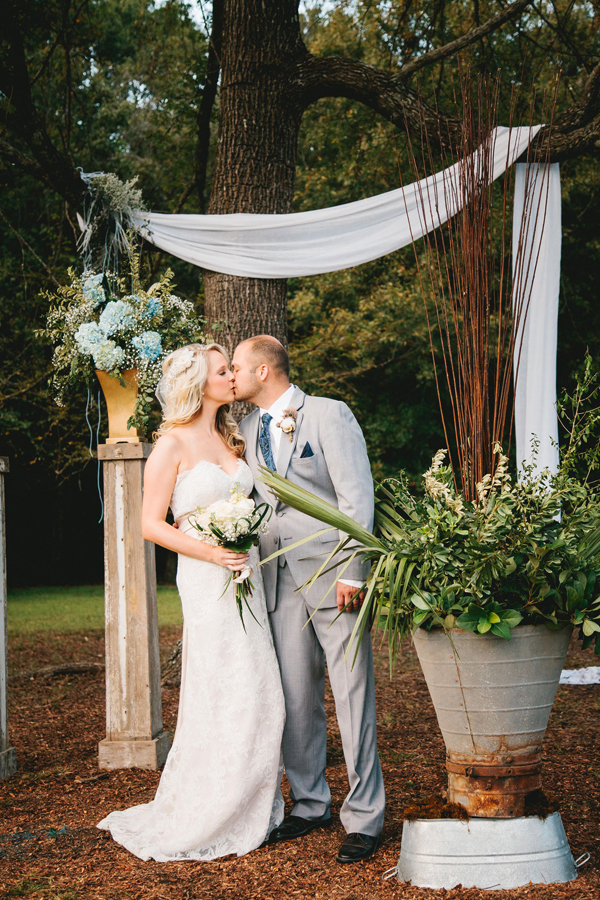 Taylor and Rocky are the epitome of a laid back, enjoyable couple.  Their wedding was a perfect reflection of their enjoyable nature.  It is refreshing to get to work with clients that trust you to document their day as it unfolds…especially when they are as fun and beautiful as 'The Davises.'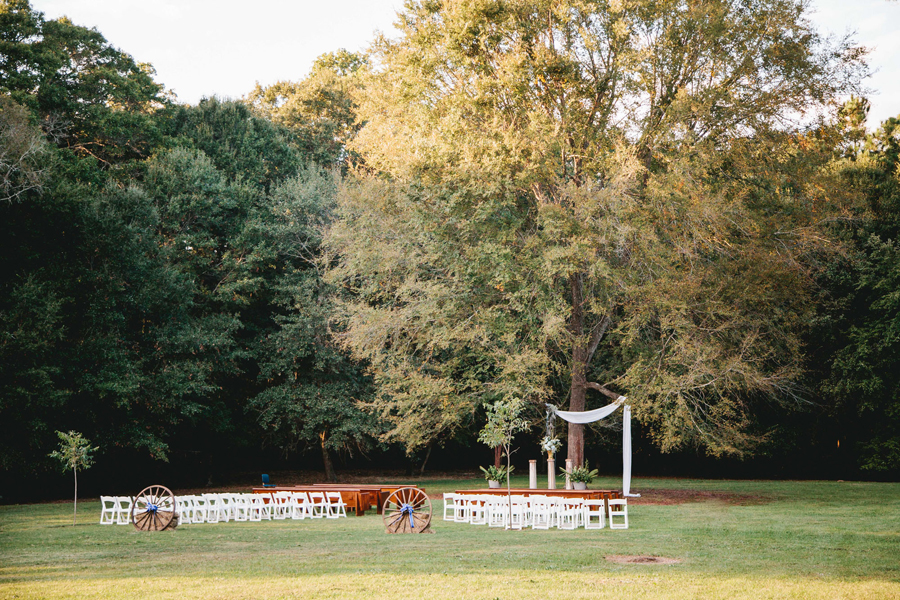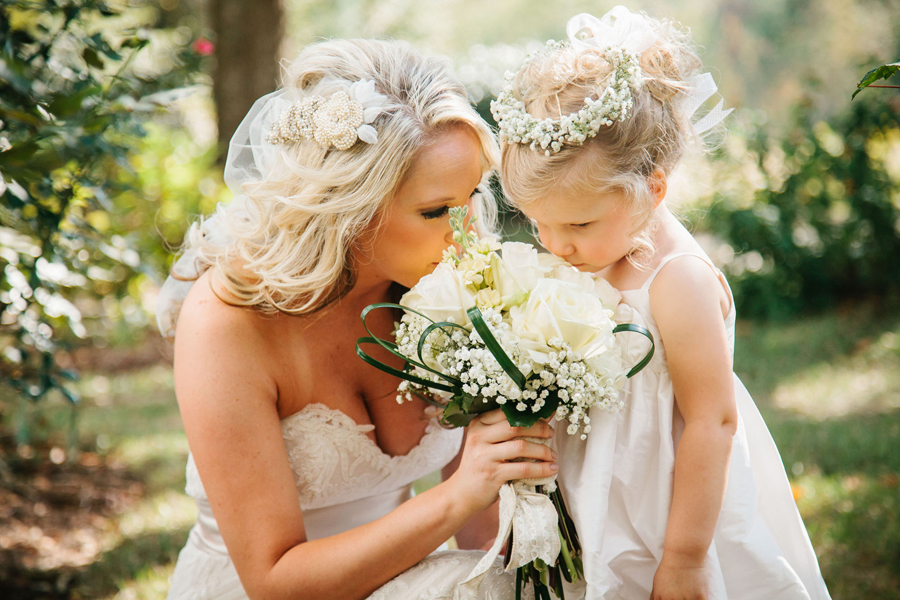 The ceremony was quite a jaw dropper.  With the beautiful mix of old church pews filled with family and friends, Taylor's walk down the hill was quite a sight to remember.  She was definitely "glowing" as all brides hope to be on their wedding day.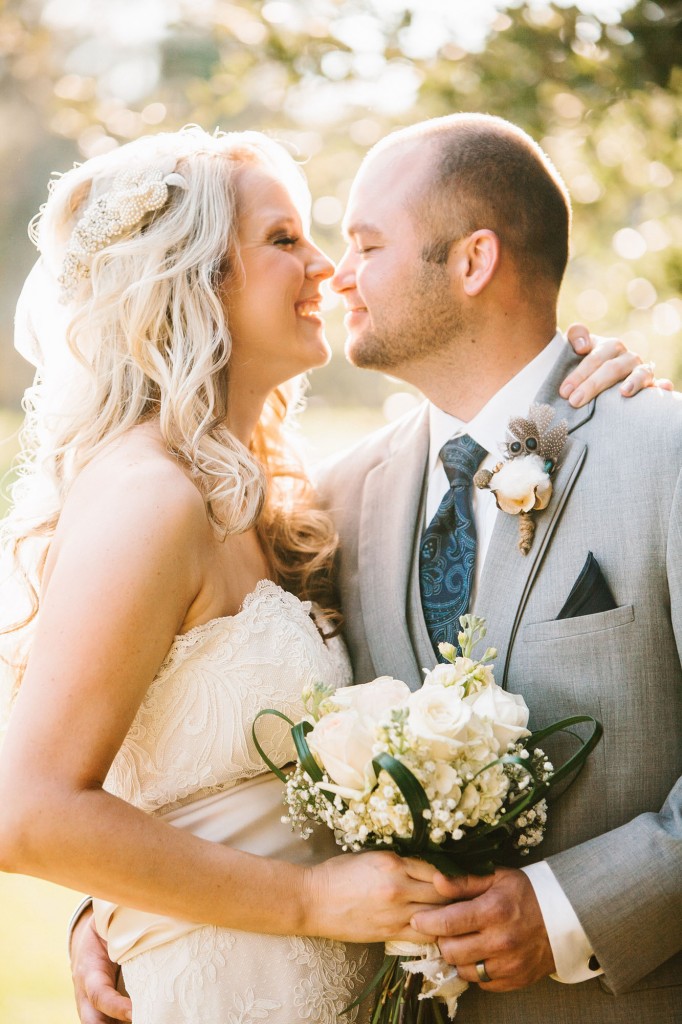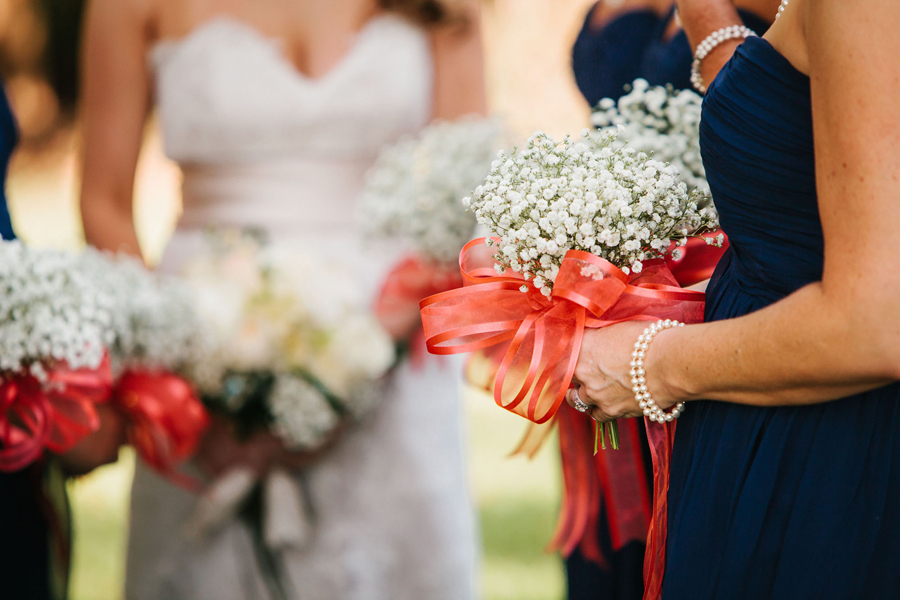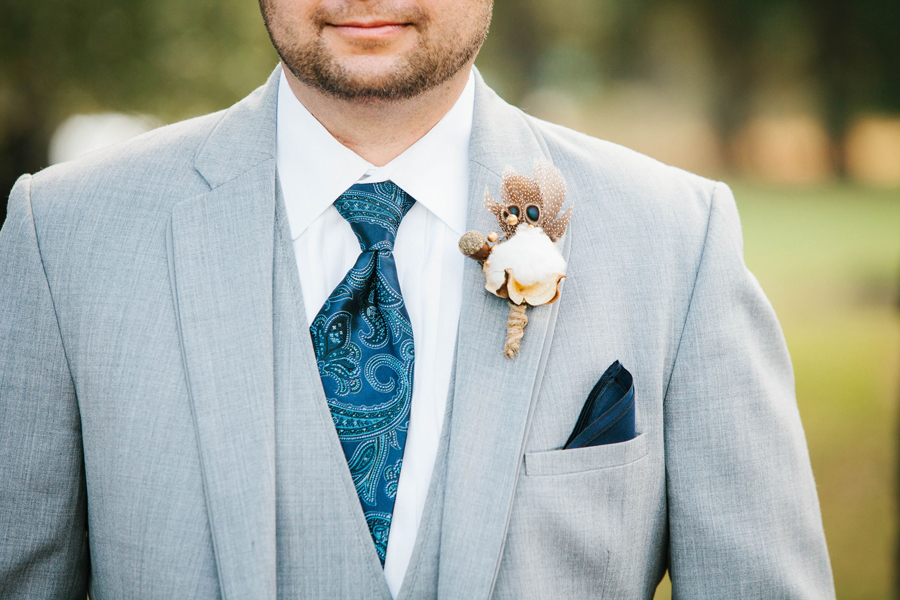 Another favorite moment I recall when shooting this event was Taylor's neice and nephew.  Their interest in the wedding ceremony was adorable and I got some of my all time favorite black and white ceremony shots as the two of them looked onward to the bride and groom.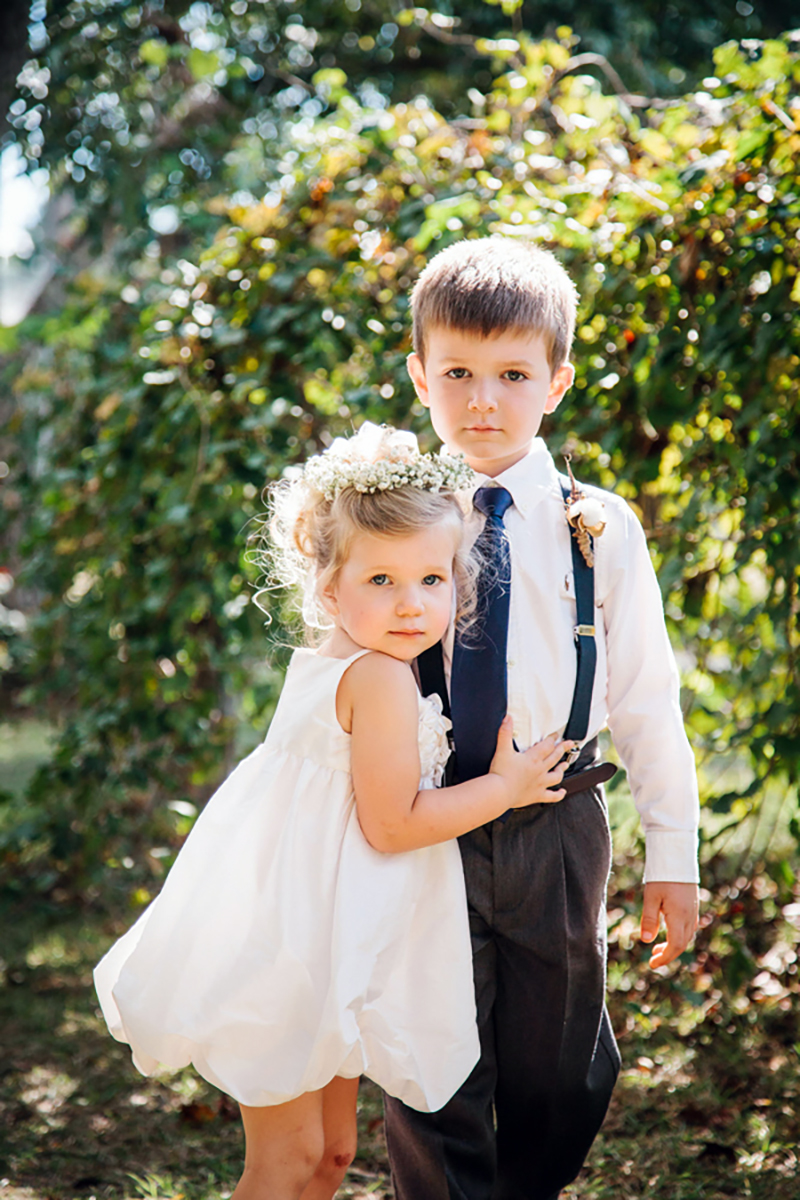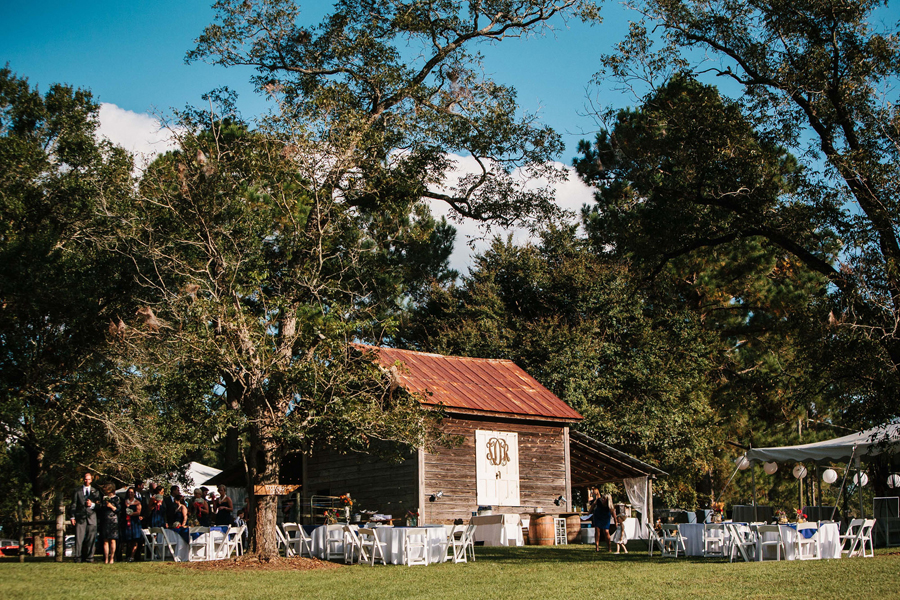 All together this wedding was such a fun and enjoyable day to be a part of.  With a couple like Taylor and Rocky, stress doesn't begin to enter the picture.  All of the vendors were given full reign in their realm of creativity and this showed in the final product and photos.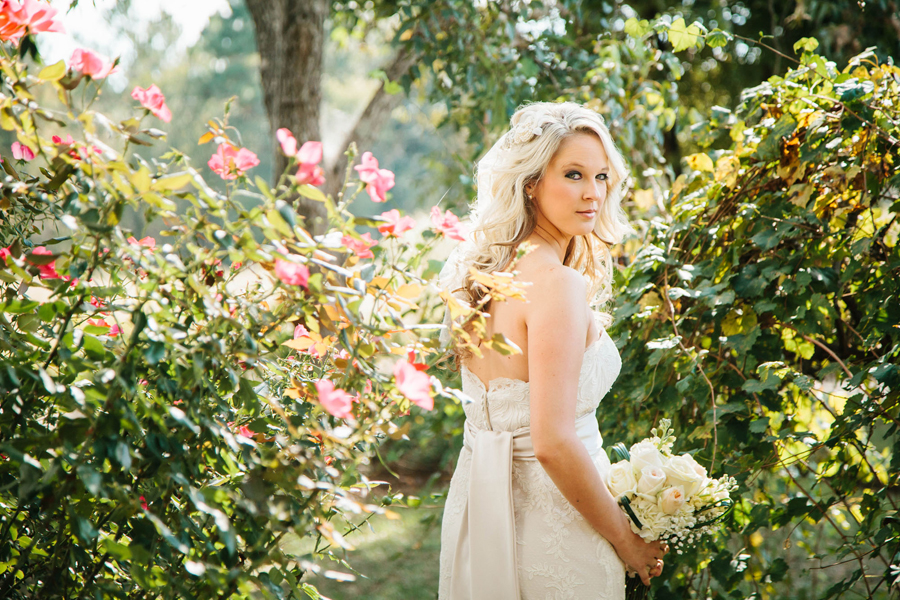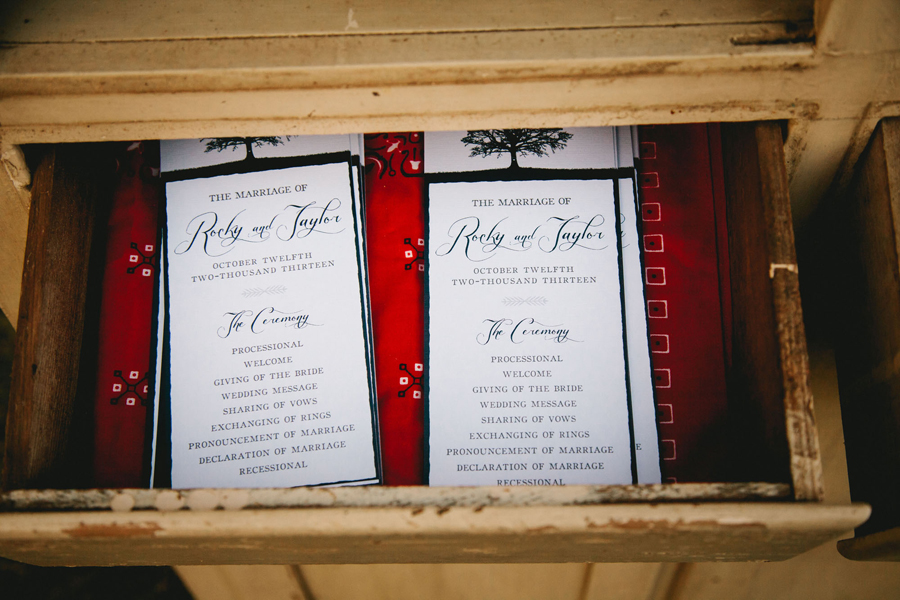 Penny Moore did a fantastic job creating a unique southern space on "Montee Farms" for this beautiful wedding.  The blue and white accent pieces in the barn, chandelier light, monogram uplighting on the barn, and hay bales surronding the dance floor created such a unique setting for the wedding reception.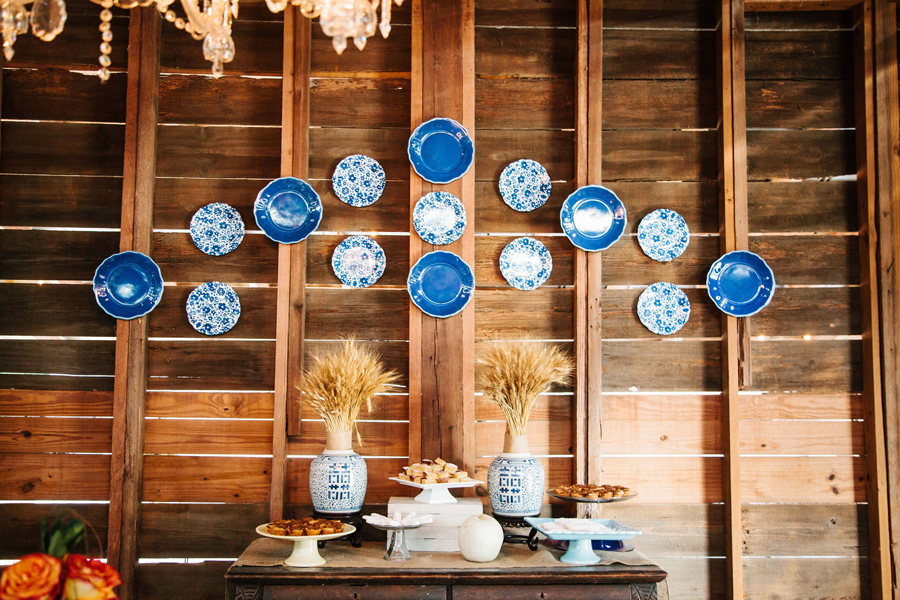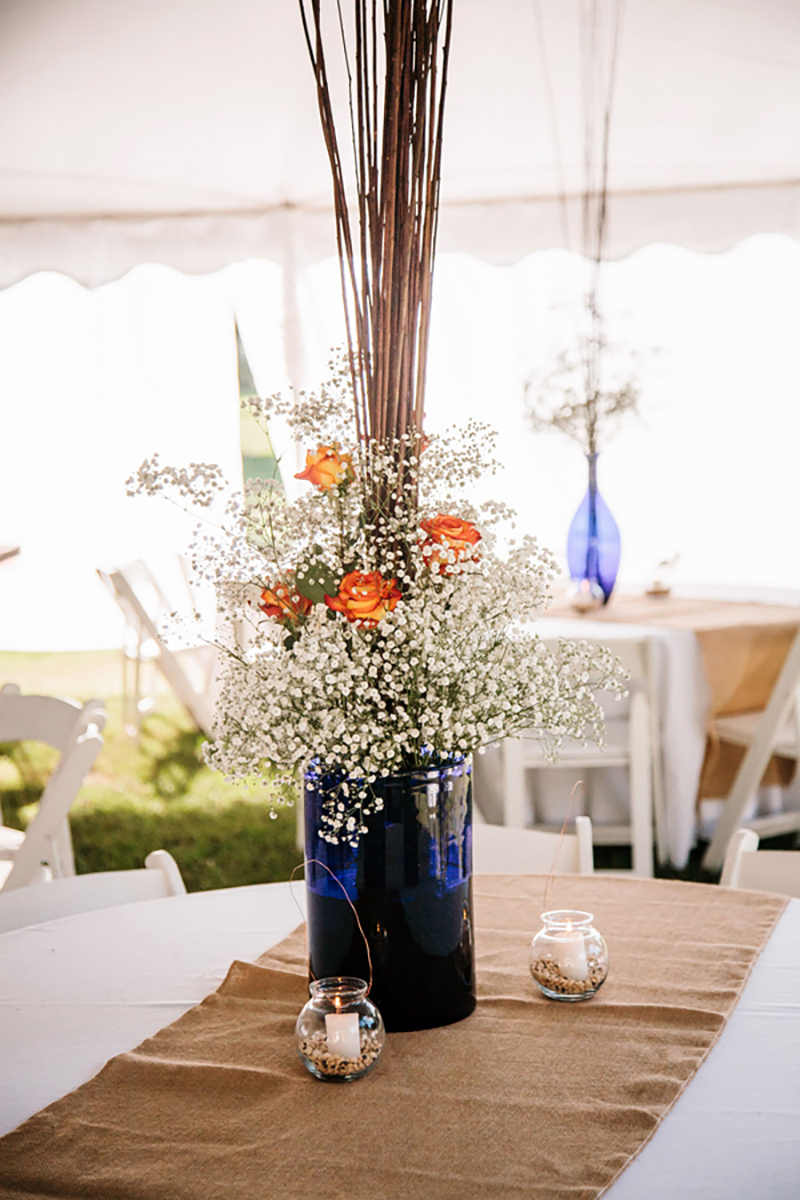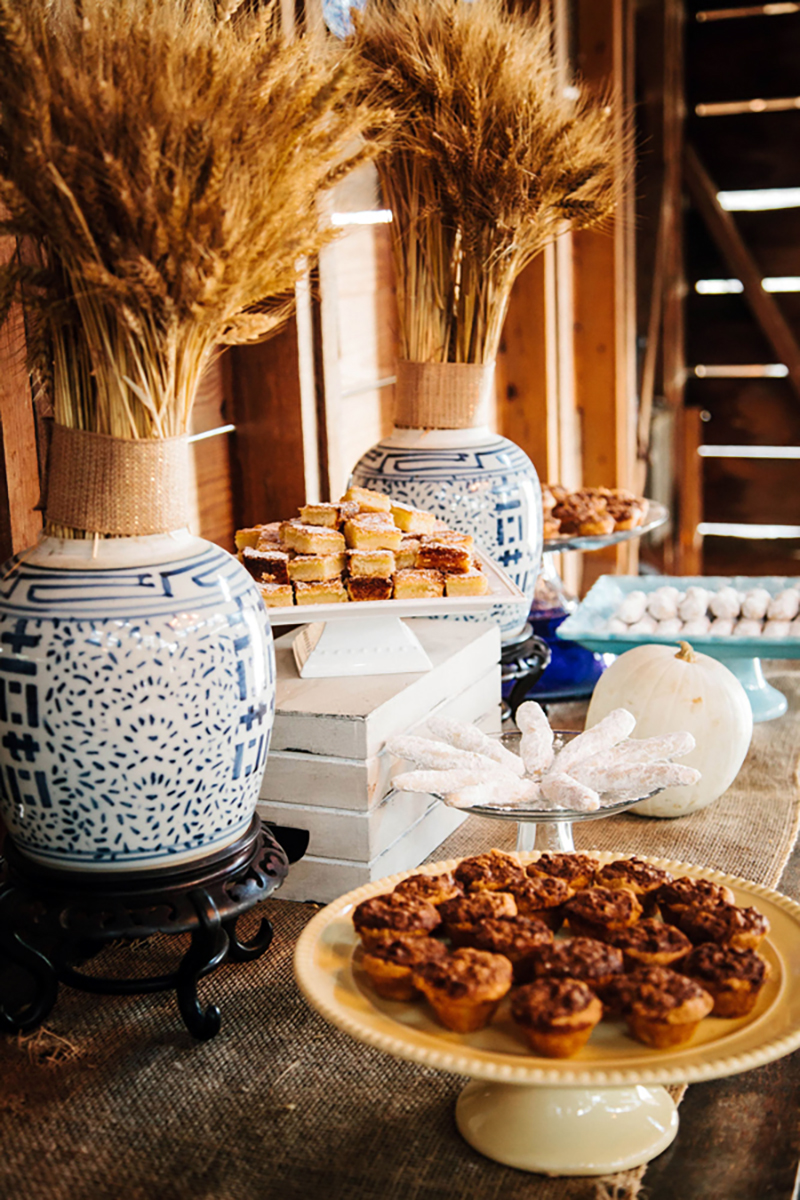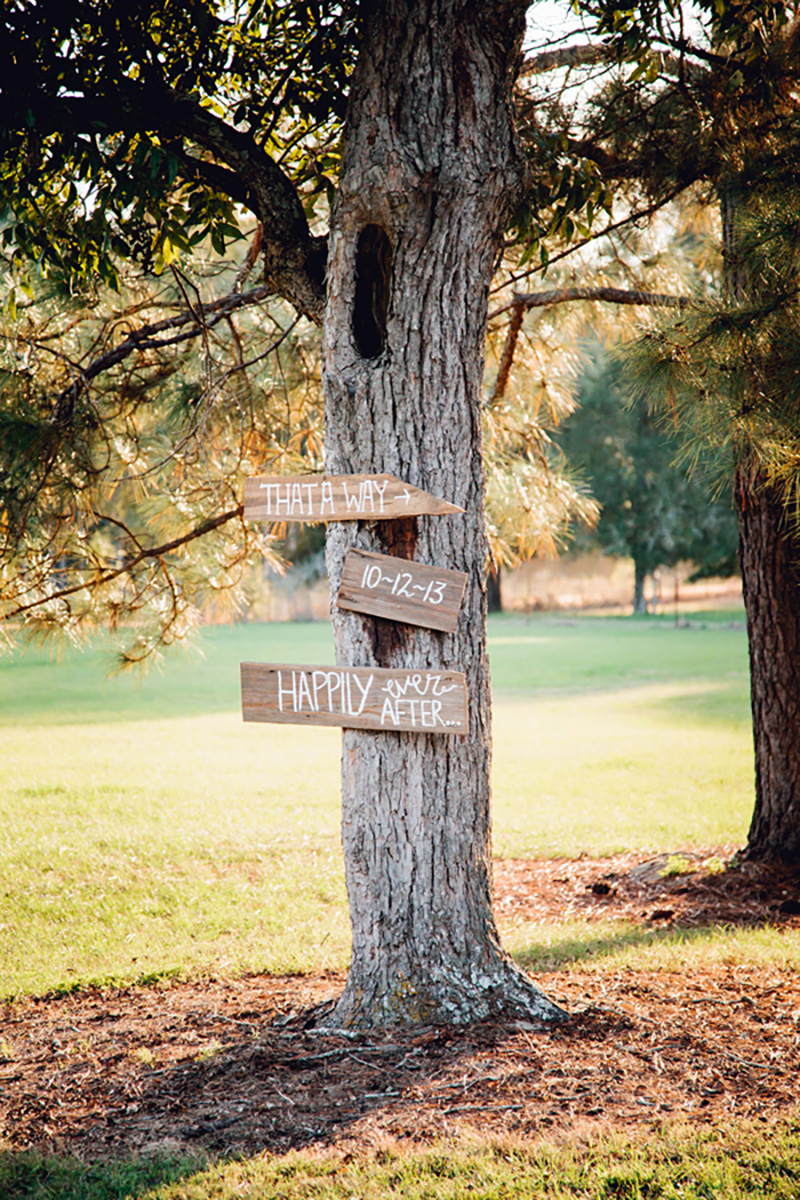 Click here for more information on planning a Savannah wedding.