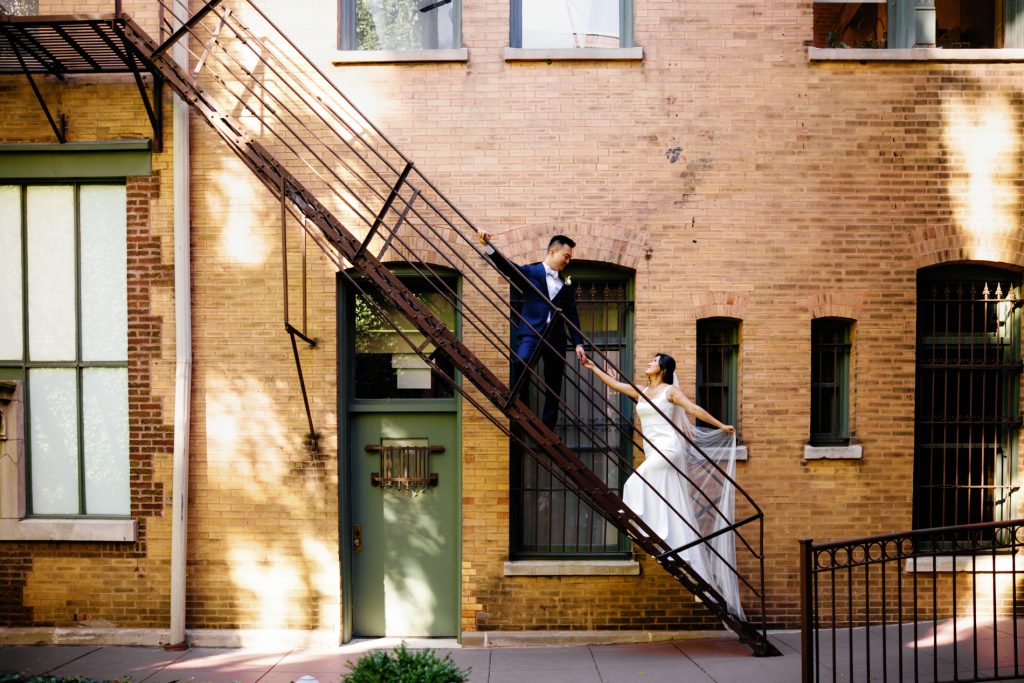 Susie and Jae's Vibrant The Ivy Room Wedding
Susie and Jae's vibrant modern Korean wedding seamlessly melded tradition, romance, and an adventurous spirit. Set against the enchanting backdrop of The Ivy Room in Chicago's River North neighborhood, this celebration was a true reflection of the couple's journey.
The story of Susie and Jae began in 2019 when mutual friends introduced them at the Hopewell brewery in Logan Square. Their connection blossomed and what started as casual group hangouts soon transformed into solo dates, marking the start of a beautiful companionship. Even navigating the challenges of the pandemic together and enduring the trials of a long-distance relationship as Susie pursued her graduate studies in New York couldn't weaken their unwavering bond. But their enduring support for one another through these testing times only fortified their love.
As their wedding day arrived, the excitement was palpable and full of laughter. Both the bride, groom, and their respective parties readied themselves at the Intercontinental Magnificent Mile. Once adorned in their finest attire, the couple met for an emotional first look outside the Trump Tower, with a picturesque view of the Chicago River. Aspen Avenue Photography skillfully captured the vibrant energy of the couple and their wedding party as they laughed and posed against the backdrop of downtown Chicago's most scenic spots.
The selection of The Ivy Room as the wedding venue offered a lush and greenery-draped ambiance. This historic courtyard venue provided an intimate yet sophisticated backdrop for Susie and Jae's wedding ceremony and reception. The post-ceremony portraits were equally enchanting against this exquisite backdrop.
The candlelit aisle exuded an ethereal atmosphere as a tearful Susie made her way towards her beloved Jae. Bookended by seven bridesmaids, clad in rust and dusty pink gowns, and seven groomsmen, the couple joyfully promised to love each other, for better or worser, richer or poorer.
While the Western ceremony was charming and heartfelt, the true centerpiece of the celebration was the paebaek, a cherished Korean ceremony. Dressed in traditional Korean hanboks, Susie and Jae received blessings and tokens of love from their parents, paying homage to their heritage.
All in all, Susie and Jae's wedding seamlessly intertwined modern aesthetics with timeless Korean elements. The vibrant color palette, the fusion of contemporary flair and traditional customs, and the palpable chemistry shared by the couple all combined to create an unforgettable celebration for all who witnessed.
VENDORS

---
?share=copy
---