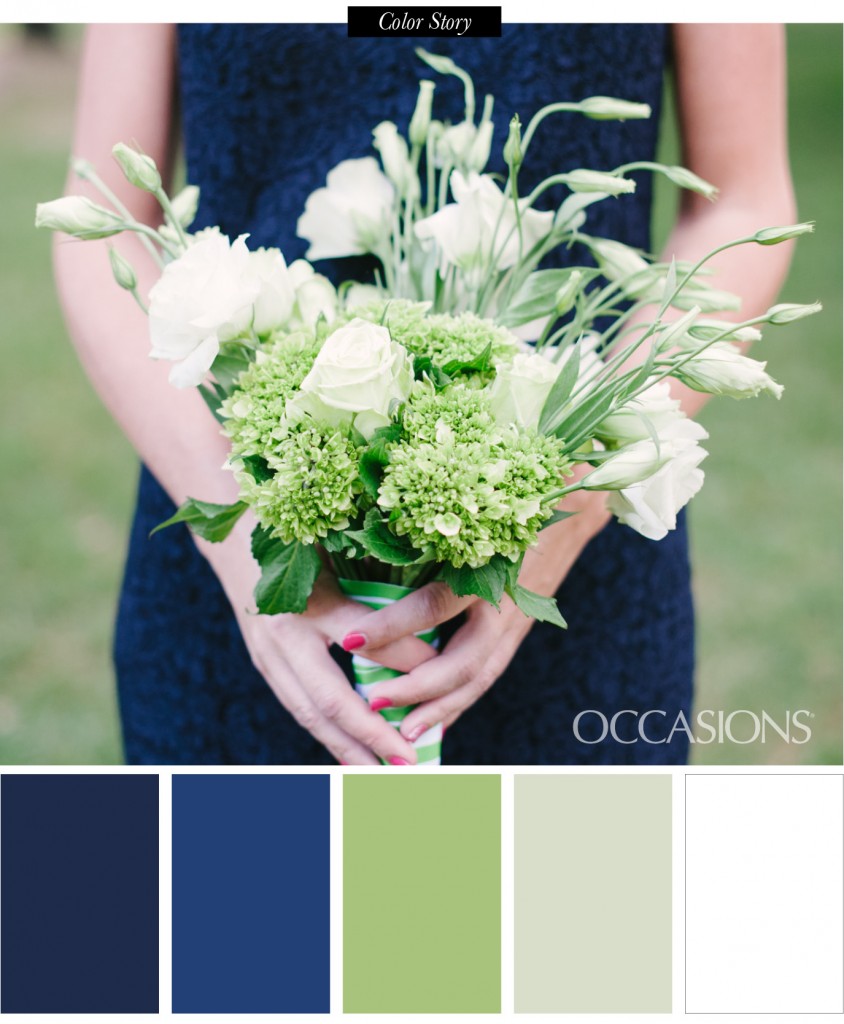 St. Simons Island, Georgia Wedding at The King and Prince Beach & Golf Resort by Britt Croft Photography
The effortless romance of Georgia's coastal empire was the long-awaited setting for Jessica and Joe's wedding.  According to tradition, every woman in Jessica's family said their vows on St. Simons Island at their own specially-chosen venue with a reception to follow at The King and Prince Beach & Golf Resort.  And so Jessica and Joe promised one another forever at St. Simons Island event and wedding venue, Epworth By The Sea's Tabby House Gardens surrounded by manicured boxwoods, moss-draped live oaks, lace, ribbons and flowers.  Following the ceremony the couple and guests hitched a ride on the island's wedding trolley for The King and Prince, where steaks, seafood and soulful tunes awaited them.  Intimate details drove home the theme of family and togetherness, with guests leaving their unique thumbprints on paper in lieu of signatures, and a tree of paper leaves meant for leaving advice to the bride and groom.  Antique family vases, heirloom blue and white china — effortless reminders of the new and perfect union, affirmations that their love would join a long and cherished line of many.  This gorgeous oceanside celebration was captured by Savannah's wedding photographer, Britt Croft Photography!

Tell us how you met. Was it love at first sight, blind date, friends forever? Joe and I met on a blind date in Decatur, Georgia. After being set up we texted and talked on the phone to get to know each other before we met in person. We had so much in common and it was very easy to talk to him. When he asked me out though we both decided on coffee, both thinking that if we didn't match we could easily leave. What started off as a cup of coffee turned into drinks, dinner, and a three mile walk while talking about everything! He must have liked me because our second date was on my birthday. He took me to Athens, Georgia to a UGA football game (we are both big fans) where he actually met my parent and a colleague who texted me later that they were very impressed. Then after halftime he took me on the field to sit with Uga and cheerleaders while watching the Bulldawgs win the SEC Championship! I pretty much knew he was it after that!
Tell us about your wedding gown and what your wedding party wore. My dress was a mermaid cut full lace dress with a sweetheart neckline. The color of the fabric under the lace was mocha and the lace itself was ivory. The dress was topped with a floral belt that covered my waistline. My shoes were blue peep toe heels with a ribbon on the toes. I wore pearl earrings and a pearl bracelet. My bridesmaids' dresses were navy lace boat neck from Nordstroms. It was great getting them there because every was able to find their size and try the actual dress on. The girls loved the dresses and I've seen pictures of them wearing them out!
Please give us an overview of the event. We got married on October 19, 2013 on Saint Simons Island, Georgia. My family grew up on the island and my grandmother and her family still live there. My husband's parents live 30 minutes South on Fernandina Beach, Florida so both of us grew up on the islands. All of the women in my family have been married on the island. We all chose different ceremony venues but all have held our reception at the King and Prince Resort. We got married on a Saturday afternoon outdoors at the Epworth by the Sea's Tabby House Garden in front of a beautiful boxwood garden and marble statue of Jesus. We were the first couple to marry there. There was a beautiful prayer chapel, large round fountain, and beautiful oak trees with hanging Spanish moss. My grandmother was married at the Lovely Lane Chapel on the property as well.
Was there a specific theme or style? While the color scheme of the wedding was blue and white china, the real theme was family and togetherness. We got married on the island that I grew up on and my grandmother currently lives on. We used the chocolate shop on Fernandina Beach where my husband's parent's live for the favors. The fans and flower cones were from my little sister's wedding. All of the vases at the ceremony were mine and my family's as we all collect blue and white china. We wanted to be surrounded by all of the reasons why we were perfect for each other.
Now for the proposal…details! We are both analytical thinkers so the whole wedding began during a discussion. We had talked about getting married before. Both of our families kept asking when it was going to happen. So, we had a frank conversation about when we wanted to get married, settled on a date, and I went to planning. I did not want a ring or a fancy proposal. I had everything planned out with vendors, locations, ect. My mother, mother-in-law, and grandmother went with me to make the final decisions. We we just waiting for the day to come. During this time, we decided to go on Spring Break with his family at his parent's house in Fernandina Beach, Florida. We were passing by Saint Simon's Island, Georgia (where we were getting married and where my grandmother lives) when he turned off and told me he wanted to have lunch at my favorite island restaurant. As we got closer I pointed out the spot where we would be tying the knot. He said he wanted to see it. So, we went. I was trying to show him the place where we would stand when I turned around and found him on one knee. Through tears, as this was not expected and he never surprises me, I told him to stop joking around. I was in shock and thought he may be joking until I saw the ring. It was very hard to miss! I cried so hard I forgot to actually say yes until my mother asked me on the phone about my answer. I quickly turned to him and shouted, YES!  He definitely took my breath away!
Splurge on…. The flowers and the photographer! The flowers create a backdrop for all of the memories and the photographer allows you to display them for years! I researched a florist who also had a design degree. Emily not only got my vision she ran with it! I told her the basics, showed her pictures, and she brought it to a whole new level! They were absolutely breathtaking. We have even become friends since then! Britt also took our engagement pictures in the same place. We really got to know her then and through phone calls and emails. She made us feel very comfortable even when it was raining. She knew which shots I wanted and made them look very natural. Both vendors were good choices!
Tell us about the food and desserts. The King and Prince always puts on a show including the food presentation. Our guest were served steaks and seafood chicken with fresh vegetables. Champagne was served for the bride and groom with an open bar for the guests. I had many phone calls regarding how delicious the food was. The cakes were from Serendipity Bakery on the island. Ashlyn's cakes are delicious and look very elegant. She even made a gluten free top for me as I am gluten intolerant. It was very moist and full of flavor! I highly recommend her!
What kind of energy did your entertainment give the event? The band played a mixture of oldies and jazz with a fast tempo. We wanted a relaxing mood with upbeat songs to dance to. The band consisted of guitars, piano, drums, and trumpet. Everyone loved them and enjoyed the live entertainment.
If there was one thing you could change, what would it be? As soon as we said I do, it rained. We made it safely inside but then it down poured and many of the guests were stuck in it since the wedding was outside. Other than that, everything was perfect!
Wedding Professionals Photography: Britt Croft Photography | Ceremony Venue: Epworth By The Sea | Reception Venue & Catering: The King and Prince Beach & Golf Resort | Rentals: Beachview Event Rental & Design | Floral: Emily Burton Designs | Entertainment: The Interactive! Band | Stationery: Paper Affair | Favors: Fantastic Fudge | Transportation: Martin's Wedding Transportation | Cakes: Serendipity Bakery | Bridesmaids Dresses: Adrianna Papell | Tuxedos: Jos. A Banks | Wedding Dress: La Raine's Bridal Boutique
Click here to learn more about planning a wedding in Atlanta.