Southern Lauren Conrad-Inspired Wedding at Peachtree House in Orlando, FL
While the wind whispered through the Spanish moss and rustled the leaves of the plush shrubbery, Mercedes and Jeff said 'I do' on the grounds of Peachtree House, an Orlando-area private estate wedding venue. The 1920s home has a way of imposing itself as grand and regal yet maintaining a gentle, comfortable peace that perfectly suited the couple's desires. Rather than overwhelm the already stunning gardens of the ceremony space with bright neons and excess, the wedding party were quietly but elegantly garmented in ivory dresses and black tuxedos. The bride, in long-sleeved lace, held a pale but luxuriant gathering of anemone, seeded eucalyptus, and garden roses designed by Porch Therapy as she descended the brick steps toward her husband-to-be. The vows and well-wishes dispensed, Mercedes and Jeff retired with their 65 guests to an intimate reception in another garden area. The couples' paper products, centerpieces, and chalk wine glasses came together with an organic but opulent reception, bursting with bright greenery and gold and ivory accents. A local restaurant, Yellow Dog Eats – one of the newlyweds' favorites – catered a classic meal of pulled pork, macaroni and cheese, beef brisket, potatoes, and vegetables. After the meal of Southern delights, the couple cut into a naked cake designed by Sweeter Than the Rest while their guests enjoyed games at a personalized corn hole board and lively music on the dance floor. Mercedes and Jeff's day, coordinated by wedding planner Lora Ritzie Wardman, was timeless and utterly unforgettable. Orland0-area wedding photographer Debra Eby Photography captured every blissful moment of the couples' unforgettable day.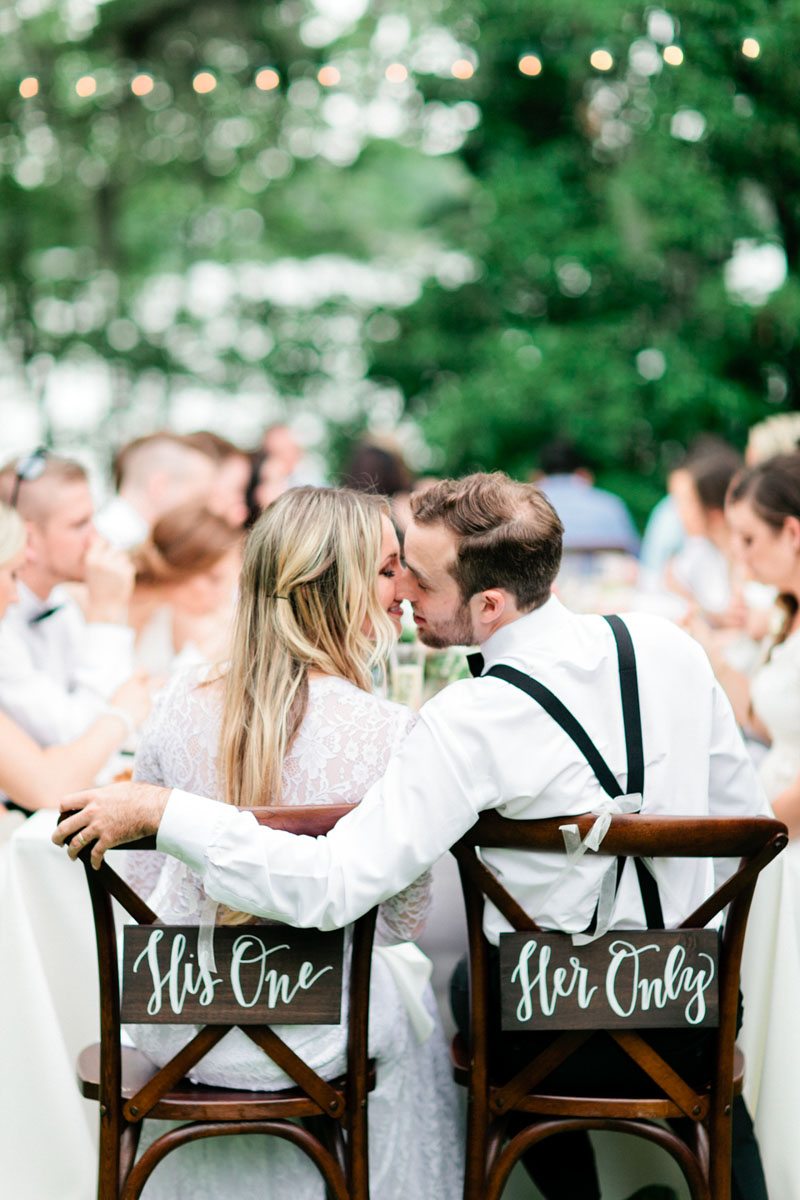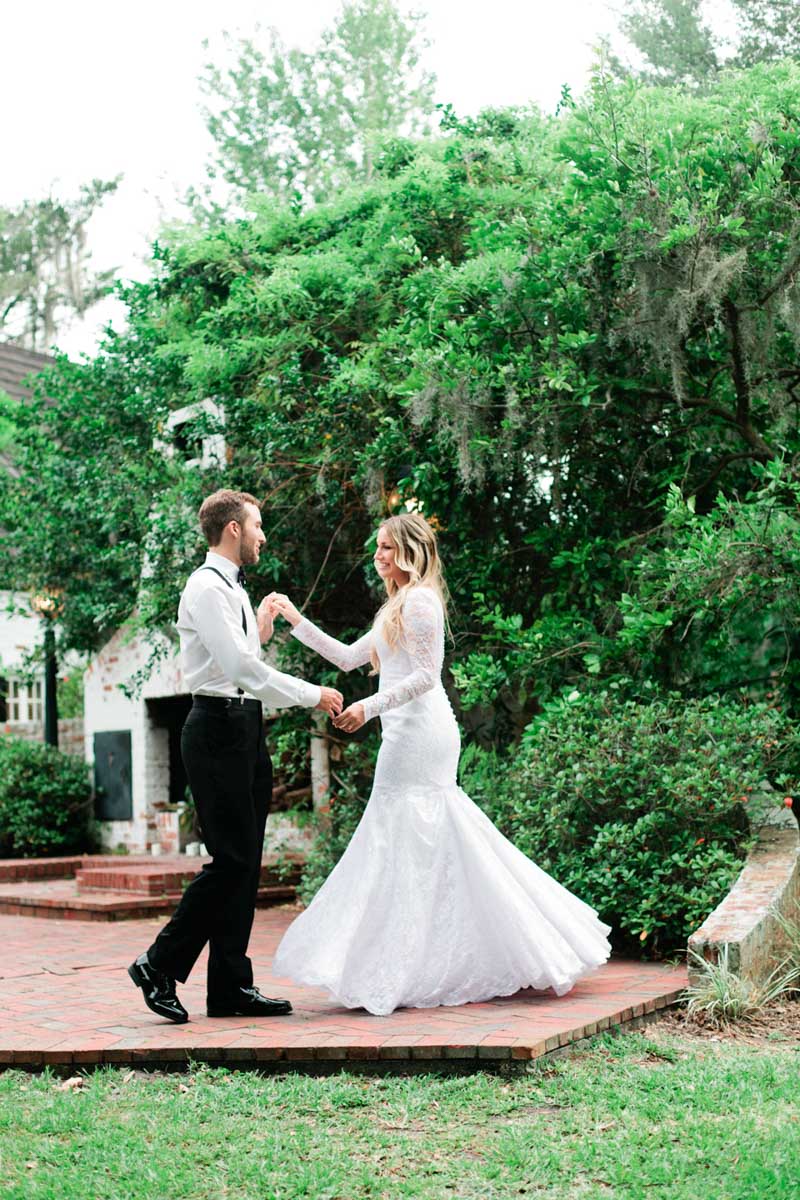 To start planning your Orlando wedding, click here.