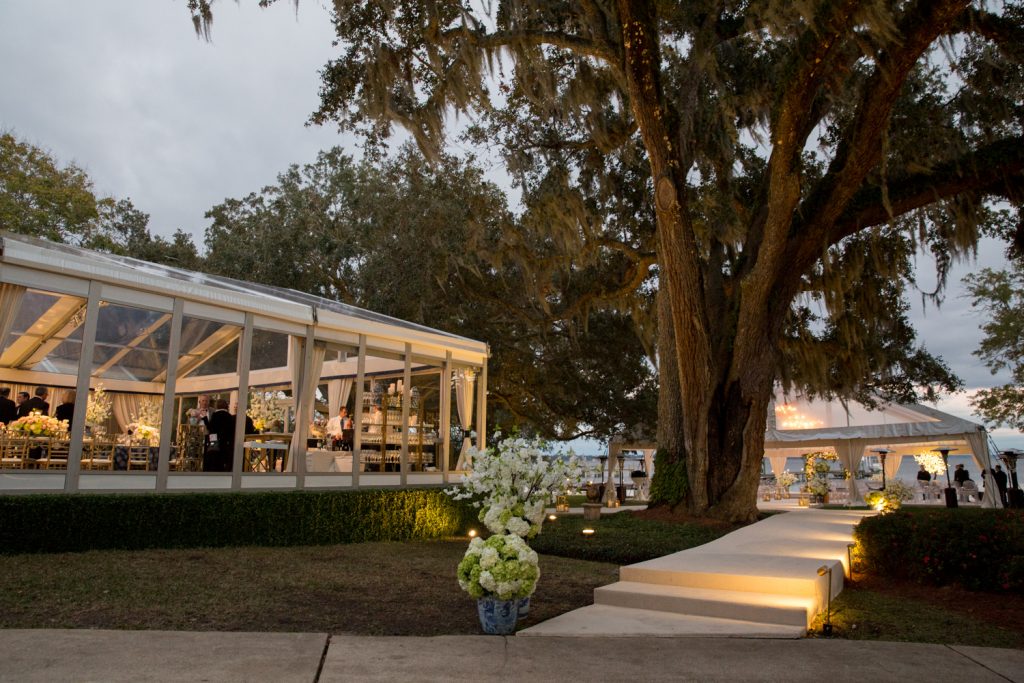 Beautiful Waterfront Wedding
It was a thrill to collaborate with Glenn Certain's team to create a magical wedding weekend for Marvin and Helen. The couple's exquisite taste was highlighted in a waterfront tented ceremony with ghost chairs that allowed the floral arch and natural scenery to take center stage. The adjacent reception tent was stunning! The blue color palette mirrored the natural surroundings while the gold accents added just enough glamour. The table settings were amazing and looked spectacular on the mirrored tables. To make this occasion even more memorable, President Obama was a groomsman and John Kerry served as the officiant. An excerpt from Bride's magazine is below:
The bride, a former senior policy advisor for the U.S. Department of Education, and the groom, a former trip director, special assistant, and personal aide to President Barack Obama, first met in 2007 at a fund-raiser for the then-senator's first presidential campaign. "We began dating about a year later, while working on Obama's campaign," says Pajcic. Their romance lasted as long as Obama's presidency, and as the 2016 election (and Pajcic's 30th birthday) approached, Nicholson knew it was time to pop the question—in true presidential style! "We were taking a walk at Camp David when Marvin got down on one knee, and then he surprised me with a private screening of Father of the Bride at the on-site theater!" says Pajcic.
To read the entire article please visit:  http://www.brides.com/story/president-obama-john-kerry-groomsmen-real-wedding
---