Romantic + Traditional Public Landing Wedding
Maggie + Dan's love story is so adorable — it truly came full circle!
Maggie fell for Dan celebrating her birthday at Public Landing Restaurant & Banquet Center. "I saw Dan and did a double-take and I thought… wow, he is handsome!"  A year from the day the couple met, Dan proposed.
Since the groom is the General Manager of Public Landing, holding their reception at the historic site was a no-brainer. "People are still raving about the good food, open bar and stunning reception," Dan says. The couple chose not to have a theme, but chose their wedding colors based on spring elegance. "We thought the colors would pop against the 200-year-old limestone walls," the groom adds.
Maggie wore a strapless, sweetheart gown from White Satin Bridal and Jasmine Galleria created an all white wedding bouquet for the bride to carry. Bridesmaids wore different variations of navy gowns and carried multi-colored wedding bouquets. The groom looked ultra dapper in his suit from Men's Wearhouse. Cakes XO provided delicious cupcakes for guest to enjoy since the couple thought it would be more exciting for guests to indulge in an assortment of cupcakes.
Special thanks to Rosy Lens Portraits for sending us their beautiful wedding photos.
~ The bride's details ~
Something old: The bride's parent's wedding photo charm
Something new: Bride's dress
Something borrowed: Purse
Something blue: Garter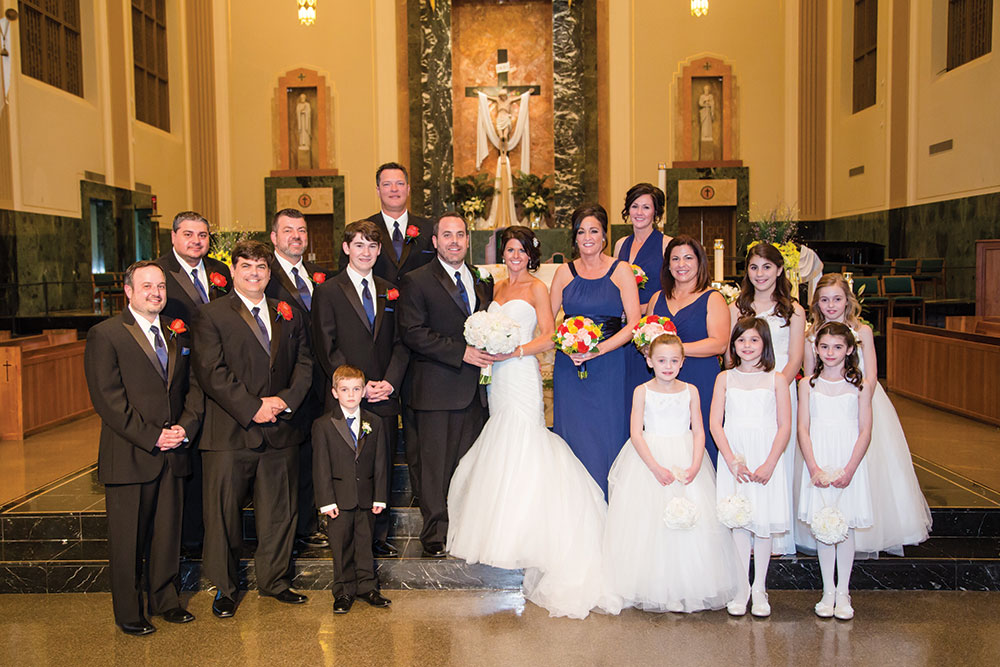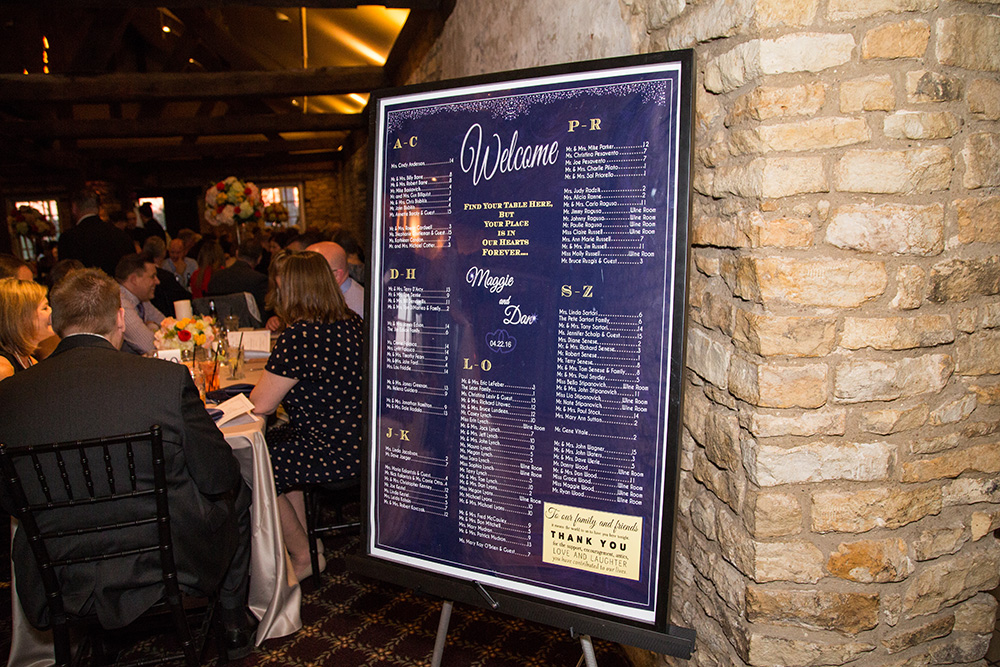 ~ Time of our life ~
The couple chose the song (I've had) The Time of My Life  from the movie Dirty Dancing since the movie is Maggie and her mother's favorite. "While discussing what song to dance to, I noticed how excited Maggie would be when we talked about the movie Dirty Dancing.  I loved the song for the reason that this really is the time of our lives," Dan says. The couple even learned how to dance the popular routine.
~ A trip of a lifetime ~
A 12-day cruise capped off the couple's celebration. "It was the time of our lives," the bride says. Kayaking through Croatia, touring the ruins in Pompeii and taking a helicopter ride over Monaco were just a few of the highlights.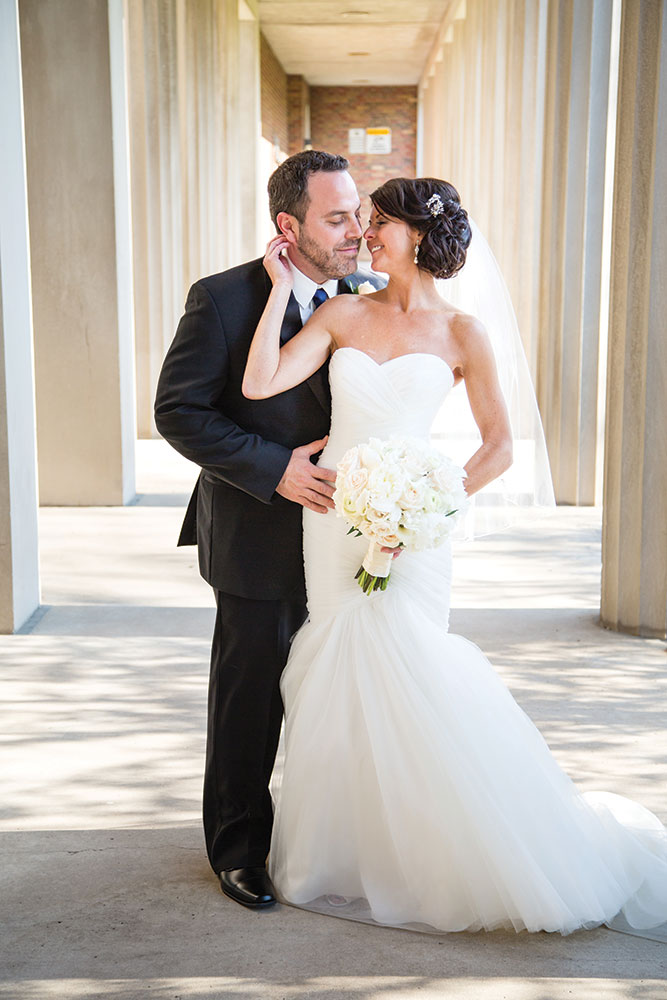 ~ Advice for other couples ~
Relax and enjoy the day.
---