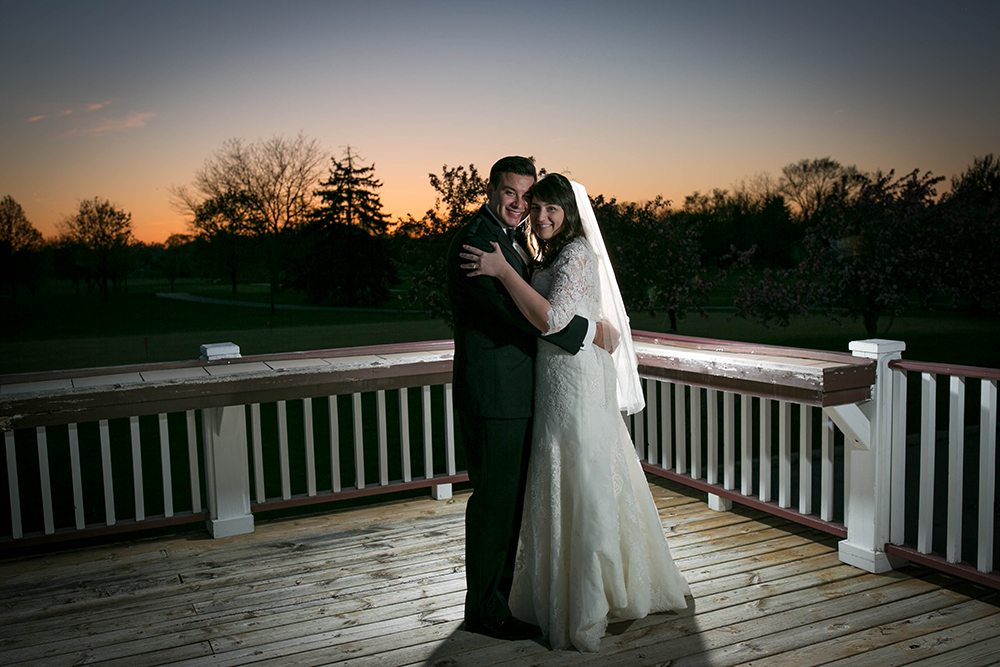 Romantic Golf Course Wedding in Naperville
Tim and Katie knew one thing was for certain when they were planning their wedding — it had to be in Naperville. The couple shared their first kiss (as high school sweethearts) in Naperville and it is also the location of where Tim proposed at the same spot, 10 years later.
The adorable duo knew they wanted a classic-romantic theme. They invited those closest to them to surround them with love. Tim had his brother and his best friend  stand up at the wedding. Katie was joined by her preschool best friend and neighbor as matron of honor. The girls grew up on the same street and her bff introduced the couple.
Katie always imagined marrying Tim in a little white church. Chapel on the Green was the perfect location. The first time Katie and her mom stepped foot in the chapel, cinnamon bread was being baked in the basement. The baker let Katie and her mom take a peek and they knew they had found that perfect little white chapel. Service Ministries officially announced the couple as husband and wife.
Katie imagined a big puffy dress but when she tried on the mermaid gown at Veiled in Elegance she fell in love. Amber Waves Salon completed her wedding day look.
It was important to include loved ones that couldn't be there. Katie repaired and wore her grandmother's wedding ring and carried down a family handkerchief Katie's mom had embroidered with her name and wedding date.
After the ceremony, Katie's brother rang the chapel bell and Tim surprised Katie with a vintage 1936 rolls Royce from Classic Wedding Cars to ride in style back to their reception at Tamarack Golf Club.  The reception hall was filled with tall mercury glass vases topped with baby's breath from Trudy's Flowers as  6 amber uplights creating a warm glow.
The couple's banana-raspberry cake was topped with peg dolls the bride hand-painted to resemble the bride and groom. During the reception, An Enchanted Evening kept guests on their feet all night long. The ring bearer got in the action too by borrowing a superman cape from the Best Booth Plus photo-booth and transformed into superman for the rest of the party. To top off the evening, the groom  gave a speech thanking Katie for all of her hard work putting the wedding together.
Special thanks to Brittany Lynn Studios for giving us a peek into the couple's special day.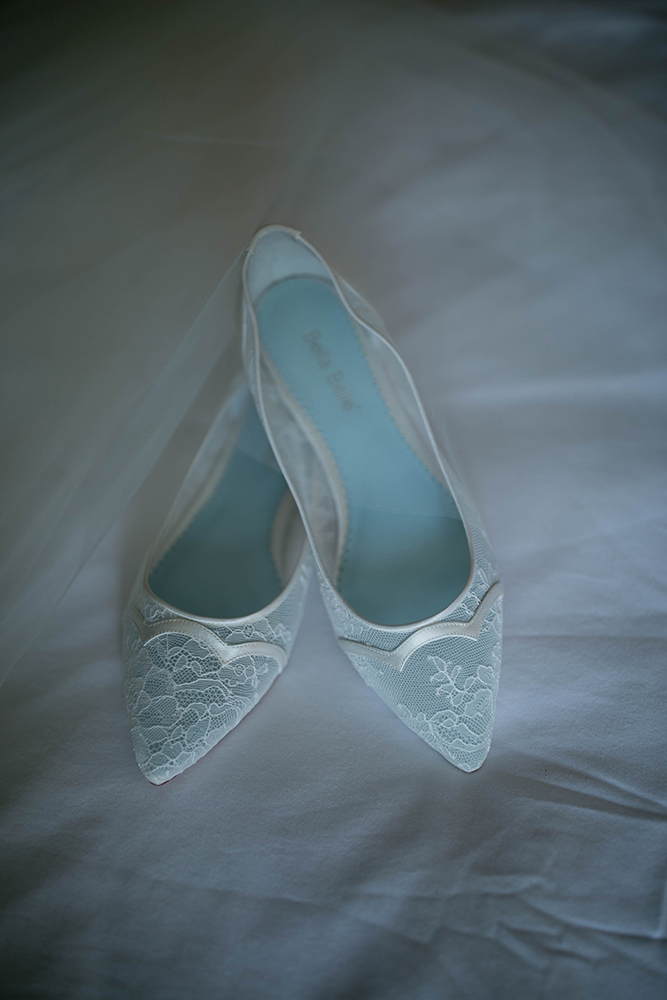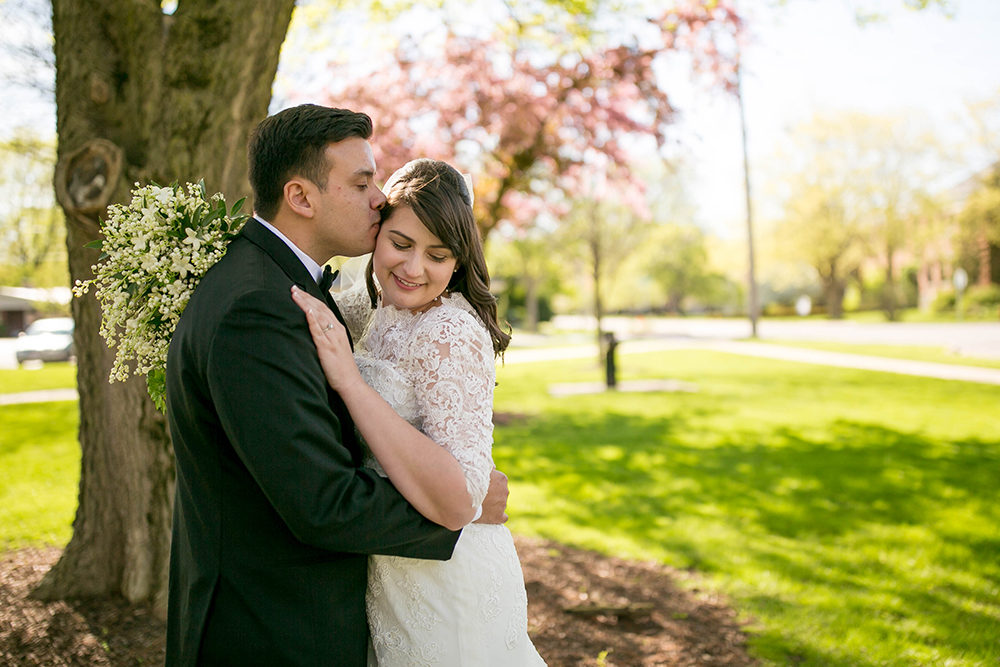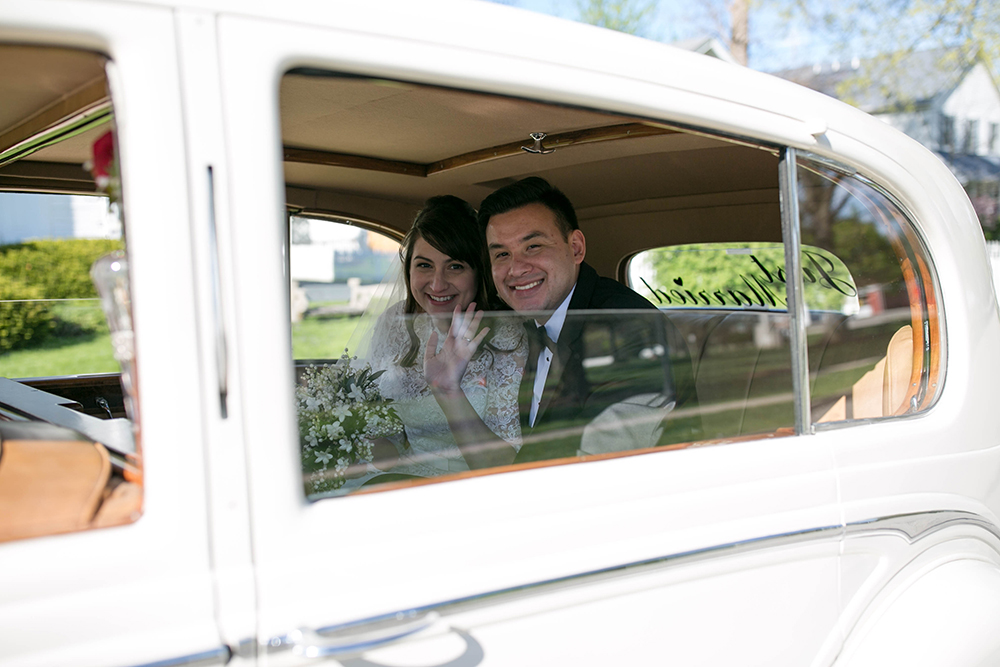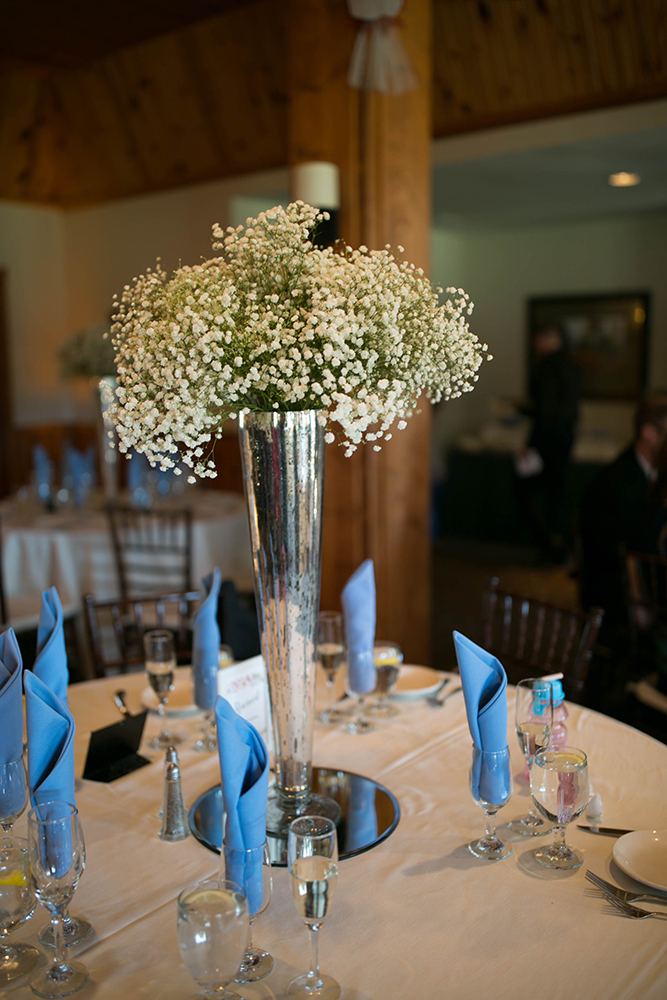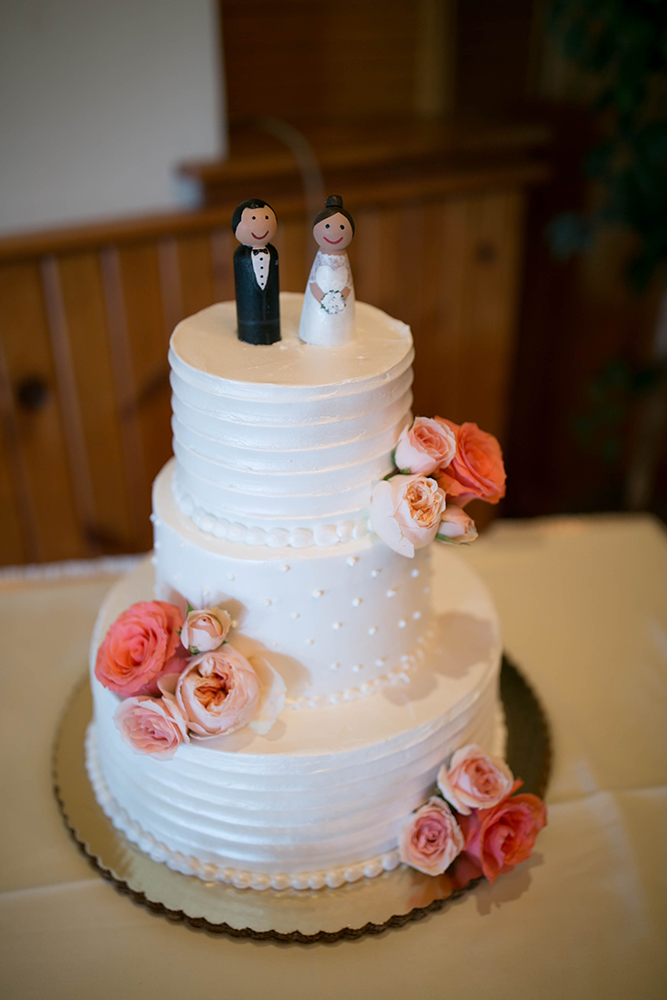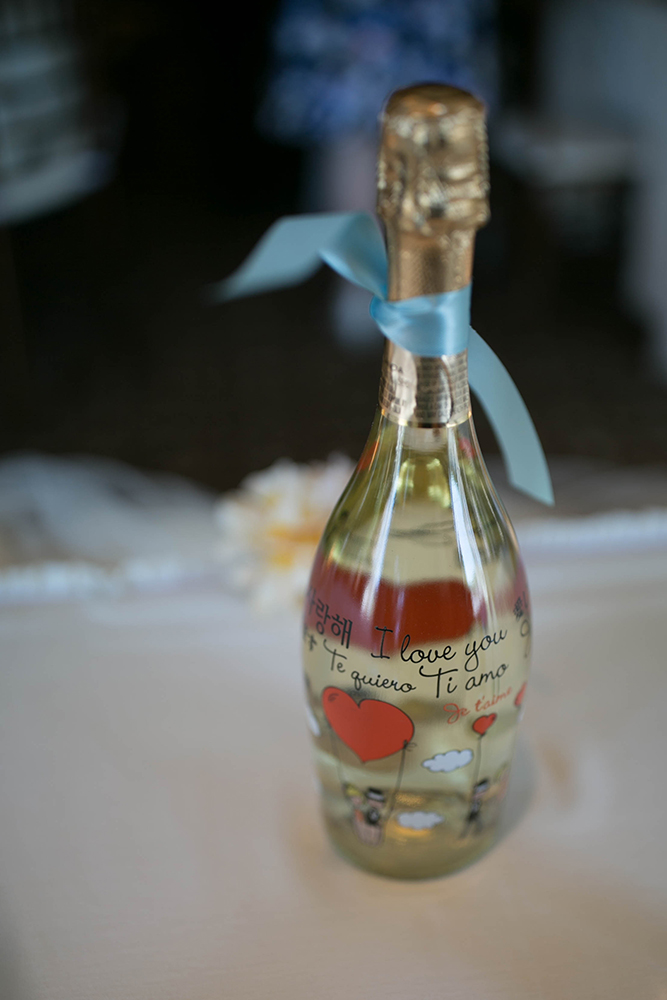 ---