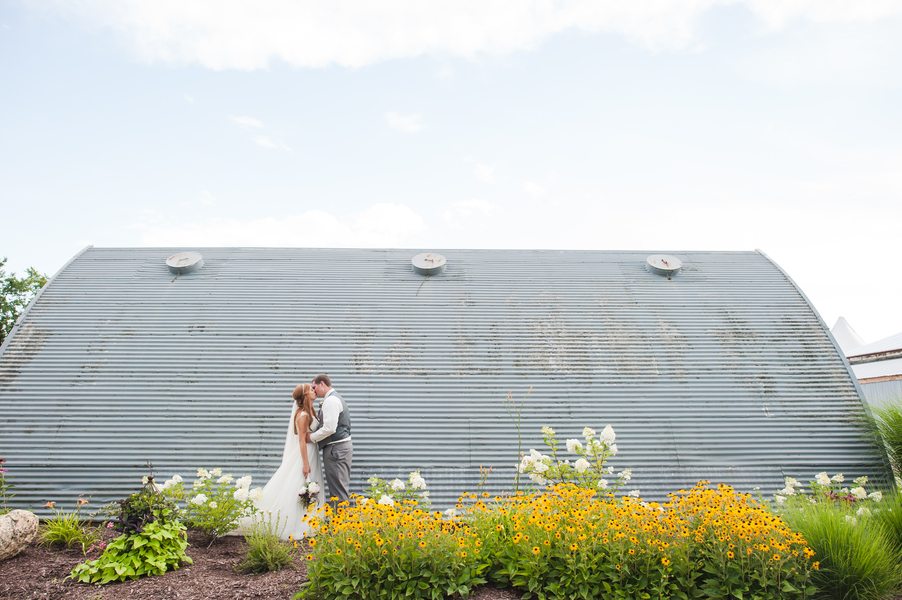 Purple and Gray Emerson Creek Barn Wedding
You'd never be able to tell by looking at Shannon + Shawn's wedding that it was a steamy + hot day in July. Their romantically charming Emerson Creek Pottery and Tea Room wedding gave the couple so many options for their big day.
Bridesmaids got dressed to the nines in the ultra swanky chicken coop (called the Bridal Coop). The venue even gave the could options of tying the knot around an old oak tree or romantic pond.
Shannon and Shawn chose the pond. Guests were greeted into the ceremony by whitewashed doors hung with vinery wreathes and the aisles reminisced of days gone by with images of the bride and groom as they've grown.
Bridesmaids wore shades of violet and lavender (the bride's favorite color) and the groomsmen wore gray suits from American Male with striped ties and a complementing boutonniere. Three flower girls wore feathery gray skirts and coated around the day like little fairies.
The bride herself was stunning in a flowing bridal gown and cathedral length veil. The couple's photographer, Elite Photo says, "The lace detail on her bodice was breathtaking."
Pearls, old pins, mirrors, and lots of eucalyptus filled the all white air conditioned reception hall at dinner for a breathtaking view as the guests entered the room. The centerpiece of the space was a bundt cake from Nothing Bundt Cakes.
Guests finished the evening dancing the night away in the old barn and hanging out under the stars on the large patio complete with fire pits for smores.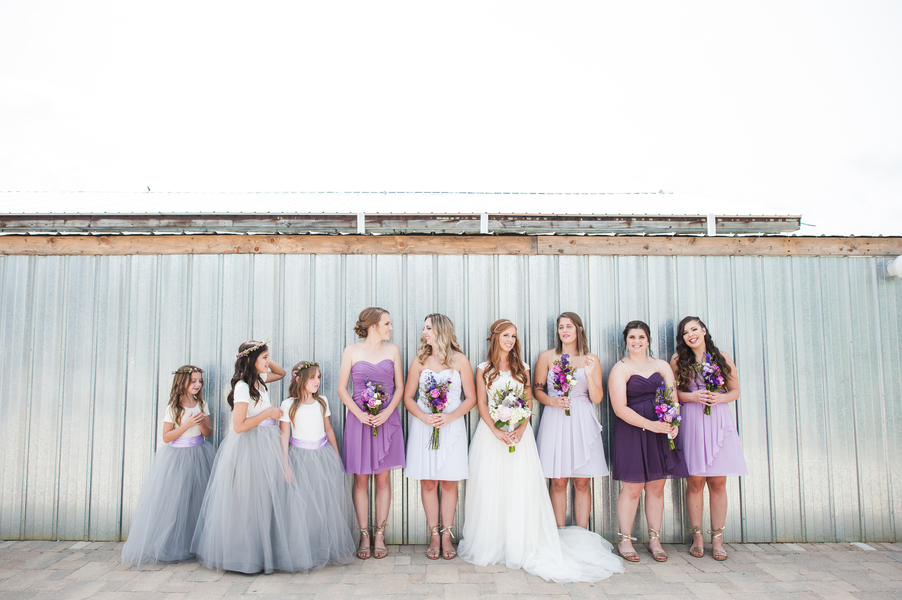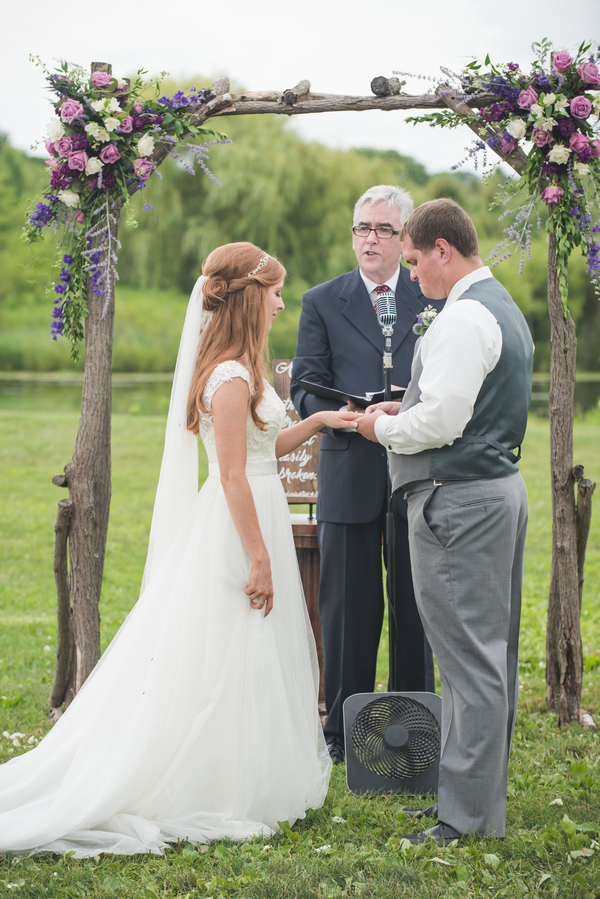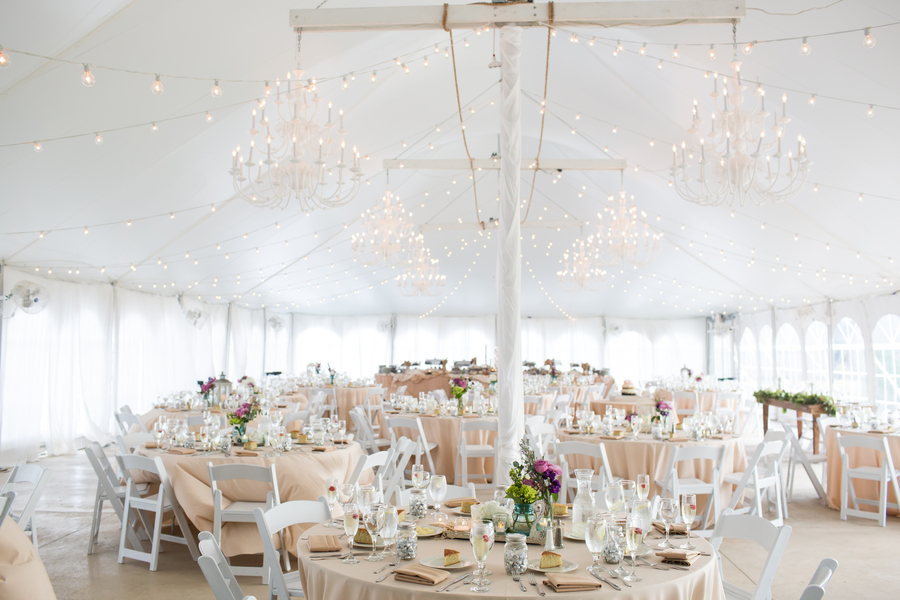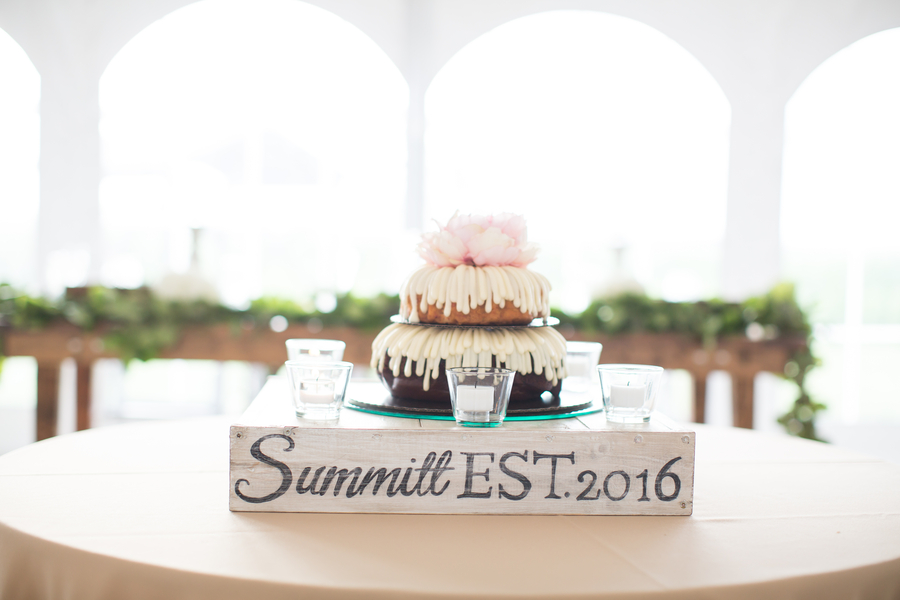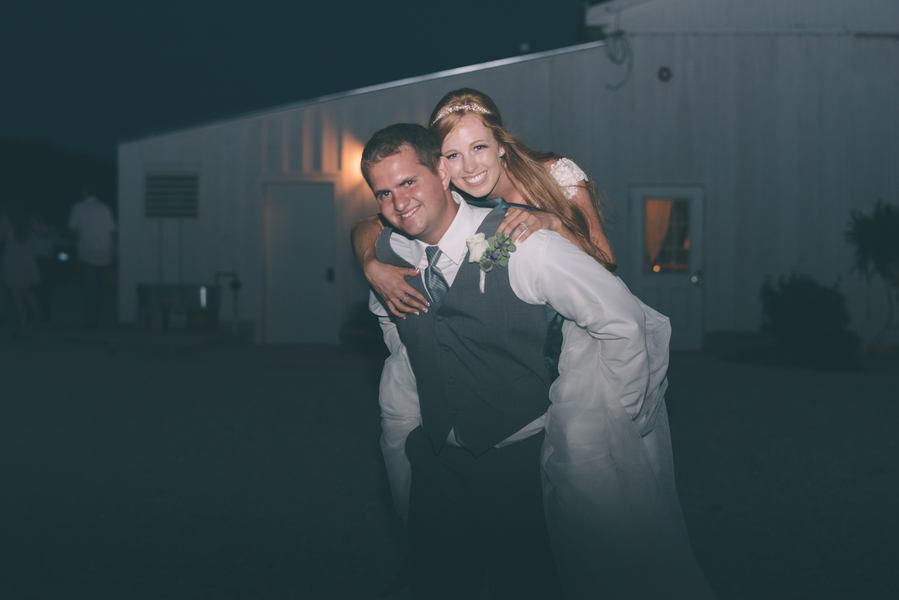 ---