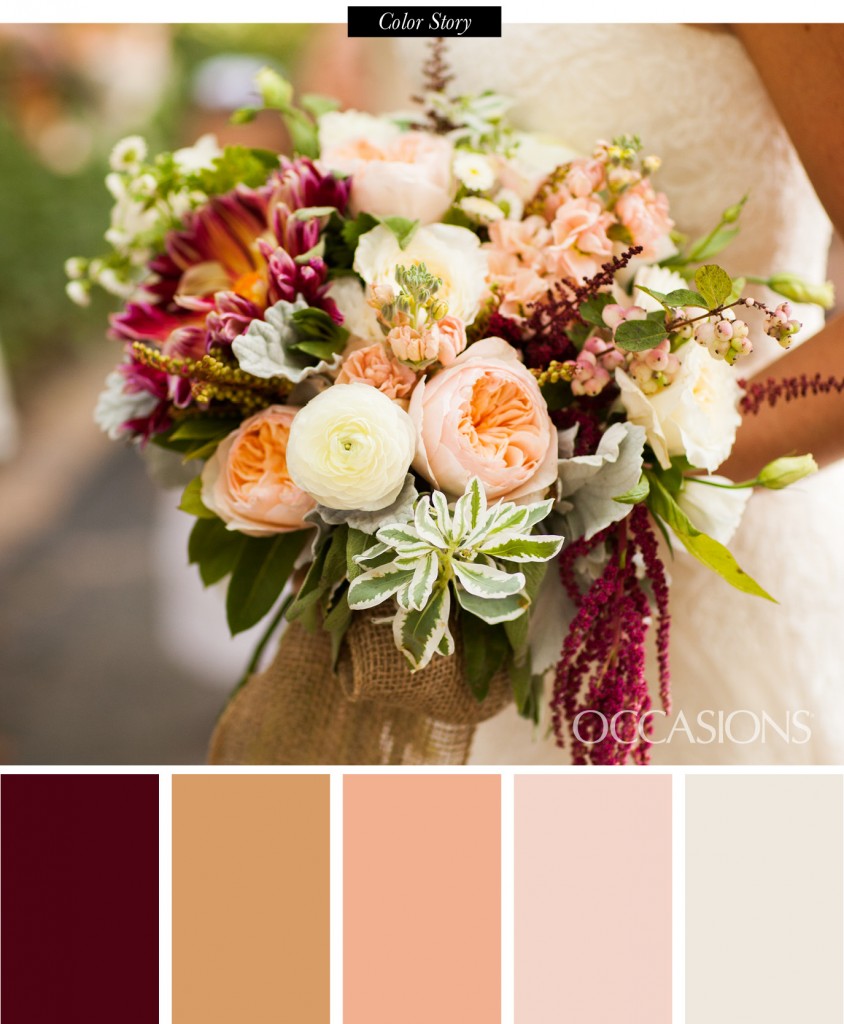 Powder Springs, Georgia Wedding at The Muscadine Vine by Alternative Life Photography & Design
Whimsical.  Rustic.  Elegant.  The wedding of Laura and Brent is one for the storybooks, the breathtaking atmosphere enough to make anyone believe in happily-ever-after.  The ceremony and reception, held beside a picturesque lake in the shade of a giant oak tree, included family and friends and focused on the shared and honored faith and commitment of the bride and groom.  A string quartet lent music perfect for the surroundings of the ceremony where Laura and Brent promised one another forever.  The sun set, and the reception kicked to life under the stars with a cocktail hour adorned in accents of burlap and pink & cranberry flowers, the rustic decor inviting and fresh.  Dining stations by Endive provided an array of tastes for guests to enjoy before sampling the four-tier wedding cake decked with flowers.  Tunes by DJ Gary Brenner of Music to Remember kept the party hopping until  Laura and Brent took off for their honeymoon in Punta Cana, exiting the party beneath the glow of waving sparklers and the smiles and happy laughter of loved ones.  Memories were captured by Atlanta wedding photographer Alternative Life Photography & Design!

Please give us an overview of the event.
Our wedding ceremony and reception were held at The Muscadine Vine in Powder Springs, GA. The weather was beautiful, maybe a little on the warm side. We managed to brave the heat and exchange our vows at 5pm, just before the sun began to set behind a beautiful rustic lake lined with enormous aged oak trees.
Smartest savings…
We found a local venue that wasn't a publicly listed wedding venue. This really helped us save on an amazing site for us to exchange our vows and hold the reception.

What were your playful twists that made the event unique?
We had a live quartet, including a pianist, violinist, guitarist and string bassist, play during our ceremony which created the most beautiful background music for our serene surroundings.

What was the most memorable moment?
Everything about the ceremony was perfect. From walking the aisle to leaving as husband and wife.
Tell us about your wedding gown and what your wedding party wore.
I wore a golden lace A-line strapless gown that had a short train, The dress was lace allover but we had more lace added to the edging of the top of the gown to give a softer neck line. It was perfect! The bridesmaids picked their own dresses. The only stipulations were: cocktail length and lace in a shade of ivory to champagne. They were comfortable in what they wore and they looked amazing, definitely the way to go. The guys wore grey suits with white dress shirts. They also wore burgundy and black plaid skinny ties with burgundy suspenders, black and gray plaid socks and brown leather Steve Maddens.

Tell us how you met. Was it love at first sight, blind date, friends forever?
We met through a mutual friend who Brent went to undergrad with at East Tennessee State University. She ended up being my best friend in graduate school (Mercer College of Pharmacy). One Fall evening, Brent came down to Atlanta for a job interview and we met for the first time at Fellini's pizza in Buckhead. After Brent got the job and moved to Atlanta, we eventually started attending the same church, and soon afterward, we became close friends. We would meet up at church and sit together with friends and that's when we really started getting to know each other. For about a year, we would have long phone conversations about life, Faith, stresses and everything else. We were really captivated by each other, but neither of us dared to mention it! After what felt like forever, Brent finally expressed his feelings for me while we were touring Fern Bank science museum in ATL. It was a day I will never forget. I knew on that day that Brent was going to be my husband, and we would share the rest of our lives together.
Was there a specific theme or style?
Our wedding style was simply rustic and classic. Beautiful lace and burlap lined the dining tables while pops of pinks and cranberry appeared in all of the floral arrangements. We wanted everyone to be comfortable with a laid-back and rustic 'feel,' not distracted by any "themes" or overwhelming decorations.

Tell us about the food and desserts.
Endive provided several different dining stations that allowed guests to choose a variety of options, from shrimp cocktail to chicken tenders and asiago filled roasted potatoes to duck pizza. People are still raving to us about how amazing the food was at our wedding. Our cakes were made by Gabriel's Desserts in Marietta, GA. Brent's cake was a 2-tier german chocolate cake lined with chocolate covered strawberries, delicious! My cake was a 4-tier square cake with a lace design and floral arrangement donning the top. The layers included carrot cake and white cake with raspberry cream-cheese filling.

Splurge on…
Food! People are STILL talking about how amazing the food was at our wedding. Having a big variety helps keep guests happy. We had a seafood station, salad/vegetable station, taste of Georgia station and southern station so guests could choose exactly what they wanted.

What kind of energy did your entertainment give the event?
During cocktail-hour, dinner and reception, DJ Gary Brenner of Music to Remember provided music from the 90s to present, including a mix of folk and indie hits to give the evening a laid-back, comfortable feel.

If there was one thing you could change, what would it be?
We honestly wouldn't change a thing. We were surrounded by the most loving friends and family. We felt so blessed to share our marriage celebration with others in such a beautiful setting… it was perfect.

Wedding Professionals
Venue: The Muscadine Vine | Catering: Endive | Event Planner: Stella Harper Events | Photography: Alternative Life Photography & Design | Floral & Decor: Juli Vaughn Designs | Entertainment: Gary Brenner with Music to Remember | Stationery: Blacky Designs | Videography: George Street Photo & Video | Cakes: Gabriel's
Click here for more barn and farm venues near you.