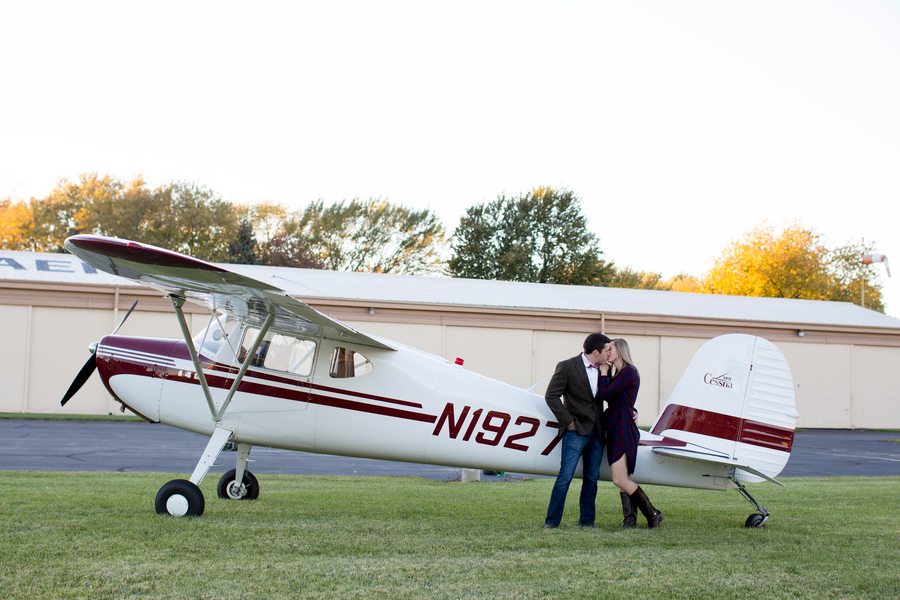 Old School Airplane Engagement in Naperville
Love is in the air in Naperville… really! (Well, almost in the air.) Cecil, better known as CJ, is a corporate pilot and is obsessed with airplanes and aviation. It was a must for Cecil + his fiancé Aggie to incorporate aviation themes into their engagement pictures — (and later their wedding!).
Located in a private airport in Naperville that is occupied by antique plans, the couple chose to photograph with a plane built in 1947. Ebby L Photography says, "It was absolutely incredible!"
Since the cockpit of the airplane was so small, climbing in and out of the plane to take extra photographs was an incredible challenge, but worth the struggle.
To go with the couple's vintage aviation theme, Aggie wore a classic dress and CJ rocked something of his own — a red and blue bowtie.
---