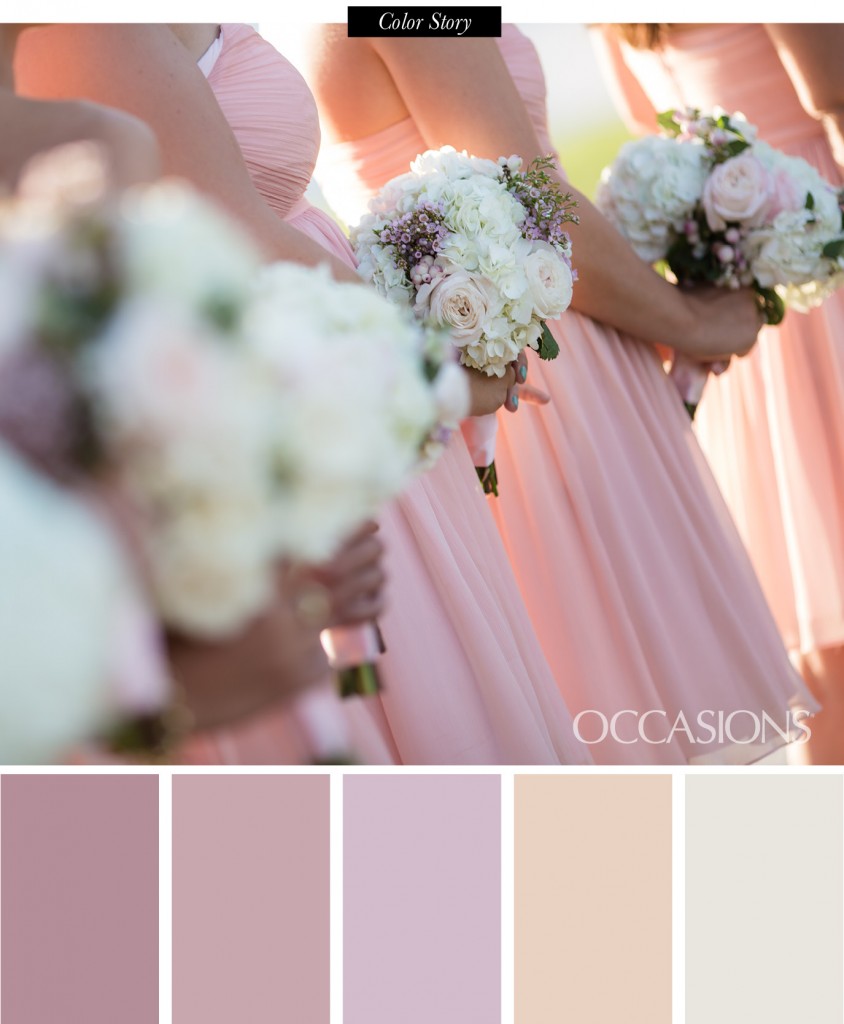 Newport, Rhode Island Wedding at Belle Mer by Jamie Ivins Photography
Filled with class, delicate details, and sweet ocean air, Kendall and Larry's wedding at the Newport, Rhode Island wedding venue Belle Mer was a truly exquisite occasion.  The bride and her girlfriends prepared for the celebration at the Belle Mer Loft, September sunlight streaming in through the large windows.  Kendall was every bit the glowing bride in her gorgeous ivory gown, her groom blown away by the sight of her as they shared a first look.  Guests arrived and found their seats in white folding chairs set up on the lawn, pale flower petals lining the aisle, the ocean cool and gray in the background.  Bridesmaids in soft pink chiffon held tightly to their bouquets of roses and hydrangeas as they and the other witnesses watched the leading lady make her life-changing walk down the aisle.  The sun glided down the horizon as the couple exchanged their vows, after which everyone traveled up the shell pathway to the Island House for a night of dining, dancing, and sweet memory-making.  This New England affair is brought to you by Massachusetts wedding photographer Jamie Ivins Photography!
The elegant Belle Mer stands on the edge of Narragansett Bay, giving a splendid view of the Atlantic, the Newport Bridge, and sailboats floating in the distance. What could be more charming?
Y'all, I'm in love with these bouquets from Sayles Livingston Flowers!  Blush and ivory arrangements of garden roses and hydrangeas — lovely and feminine!
Larry and his groomsmen went the classic route with black tuxedos and bow ties.
Tell me, how many ceremonies have you seen with such a beautiful setup?
Guests entered the Island House to find this breathtaking reception scene: tables bedecked in gold linens and lavish floral centerpieces with an enchanting view of the bay at dusk.
Wedding Professionals
Reception Venue: Belle Mer | Photography: Jamie Ivins Photography | Floral: Sayles Livingston Flowers | Entertainment: Stardust Band | Hair & Makeup: Jennie Kay Beauty