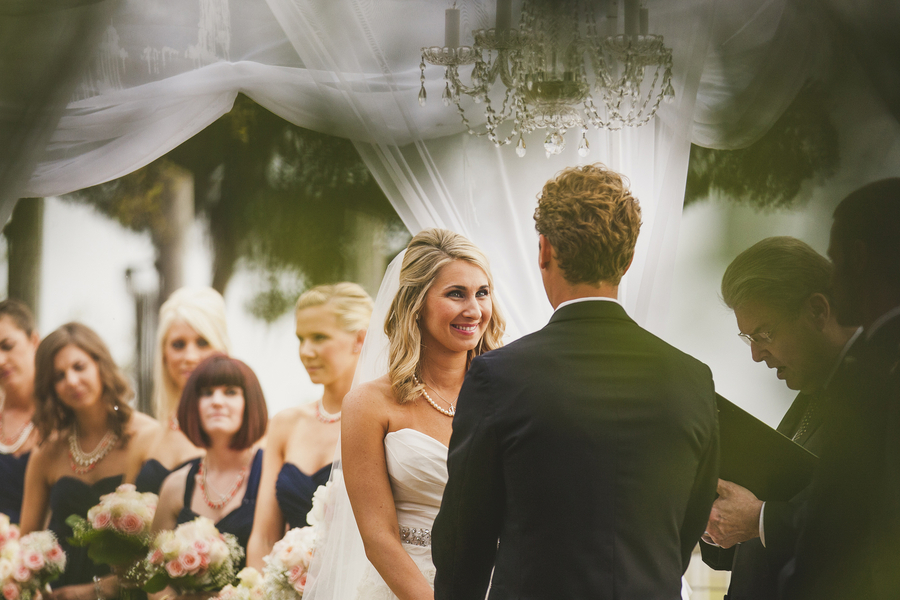 Nautical Wedding at Walker's Landing in Amelia Island Club
When bride-to-be Stefanie called all the way from San Diego and asked Adair Currie of Dairing Events to plan her upcoming Amelia Island Wedding, Adair enthusiastically set to work!  A classy nautical theme was selected for the event, and many months, meetings, and phone conversations later, the big day arrived!  The drizzle of the April morning subsided for the outdoor ceremony, and stringed instruments serenaded Stefanie down the aisle to wed her groom, Clayton, before all their loved ones.  A reception splashed in coral, navy, and white followed at Amelia Island wedding venue Walker's Landing, tables bedecked in pale linens and centerpieces of roses, hydrangeas, and dahlias. Plates displayed gorgeous menus bordered in sailing knots from Heather O'Brien Design.  Following a delicious meal, everyone enjoyed cake from Alley Cakes and tiny sweets from Small Bites Dessert Studio, sugar highs driving everyone out to the dance floor to jam to the bride's favorite Michael Jackson tunes provided by McGee Entertainment & Events!  Learn more about the celebration from the brilliant planner herself, Adair Currie, photos brought to you by Green Cove Springs wedding photographer Ivey Pictures!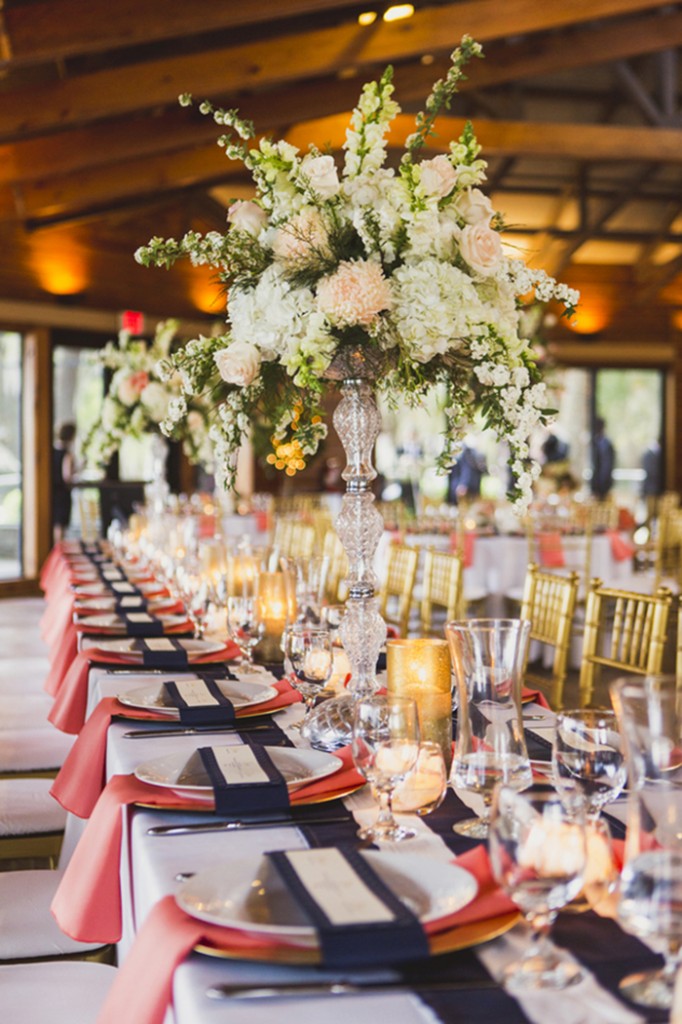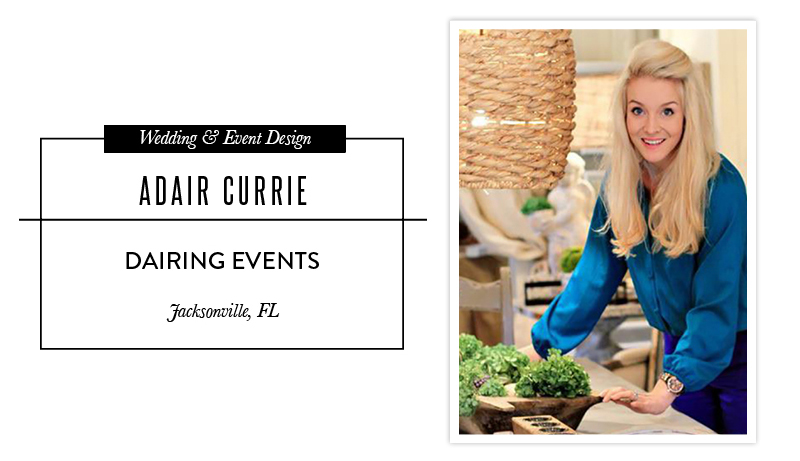 Please give us an overview of the event.
Stefanie & Clayton met on a Cruise Ship so we knew that we wanted incorporate a Nautical flair! Stefanie and her family are all from Amelia Island so hosting the event there was the very first decision we made.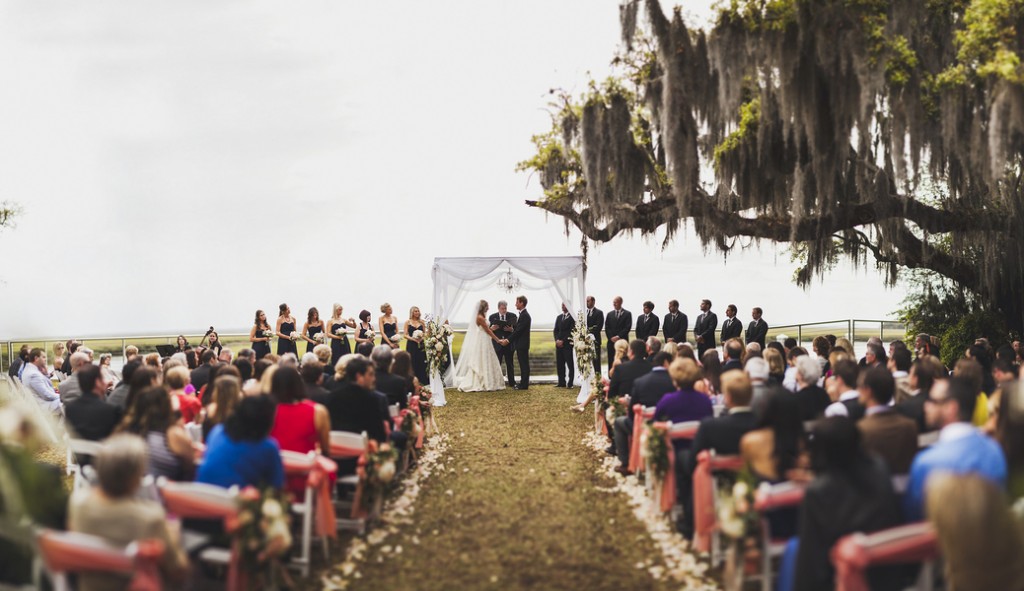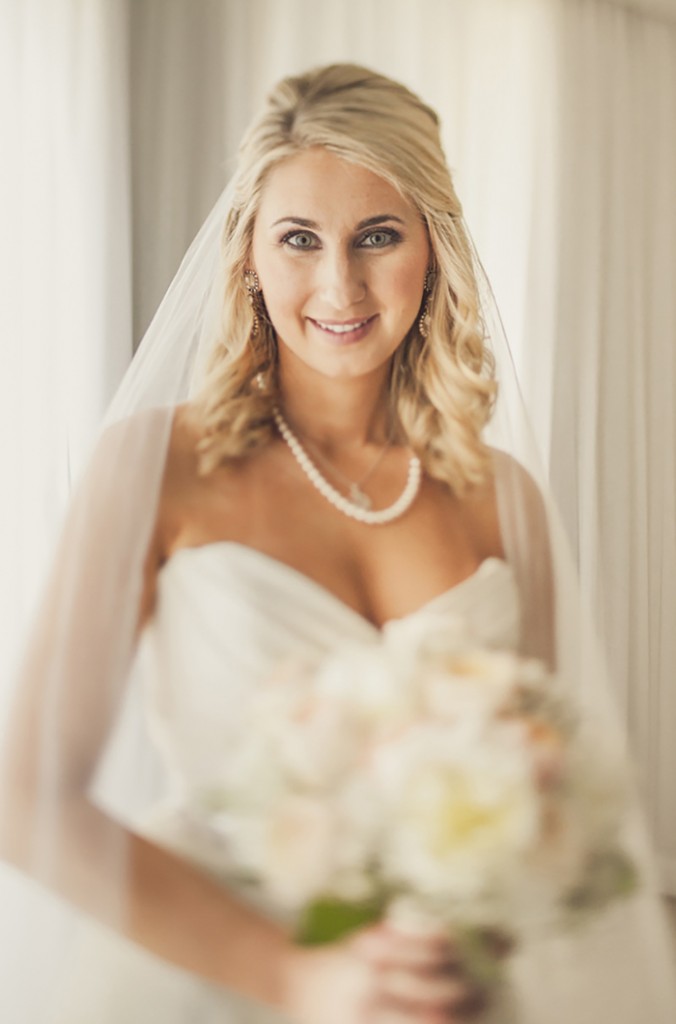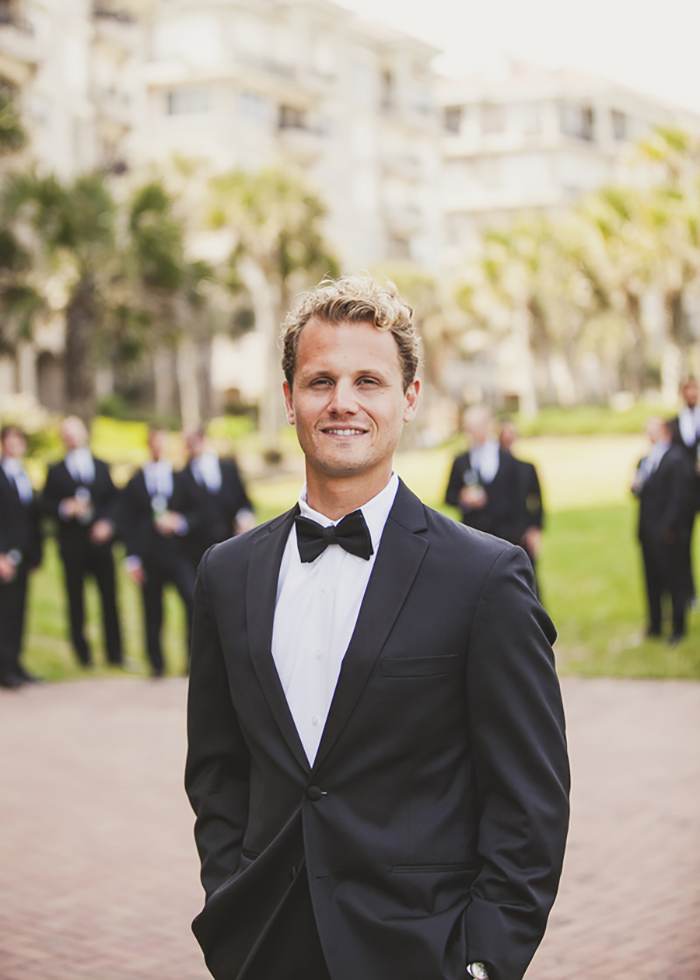 Were there specific details the couple requested to include in the event?
The Nautical touches were key, so working with our Paper Designer, Heather O'Brien, she came up with the use of different paper goods that either had the knotted motif or added an anchor to the table numbers.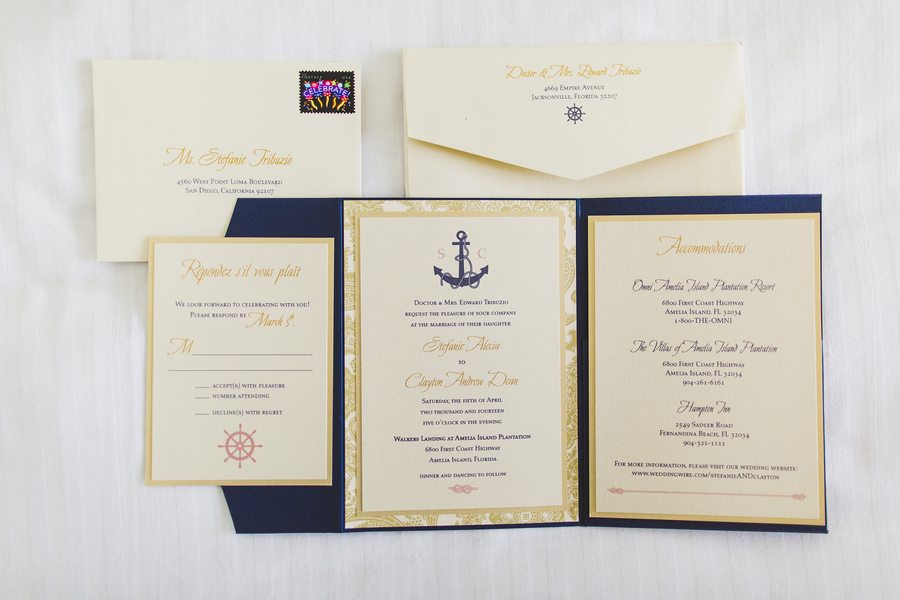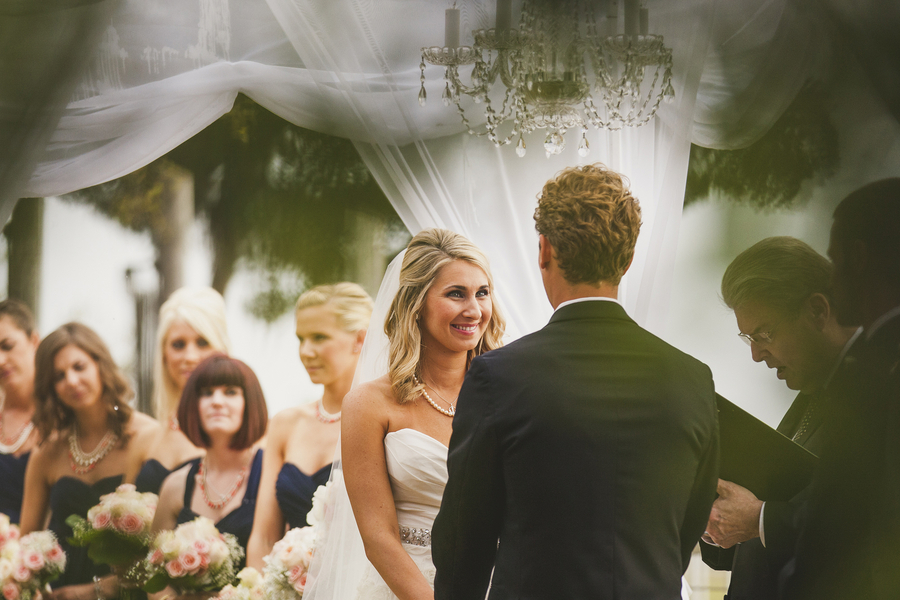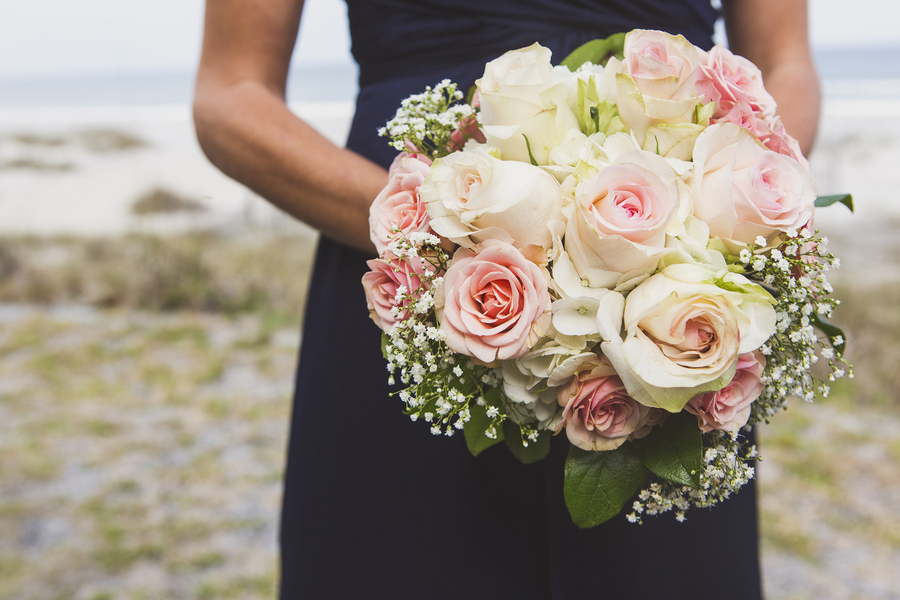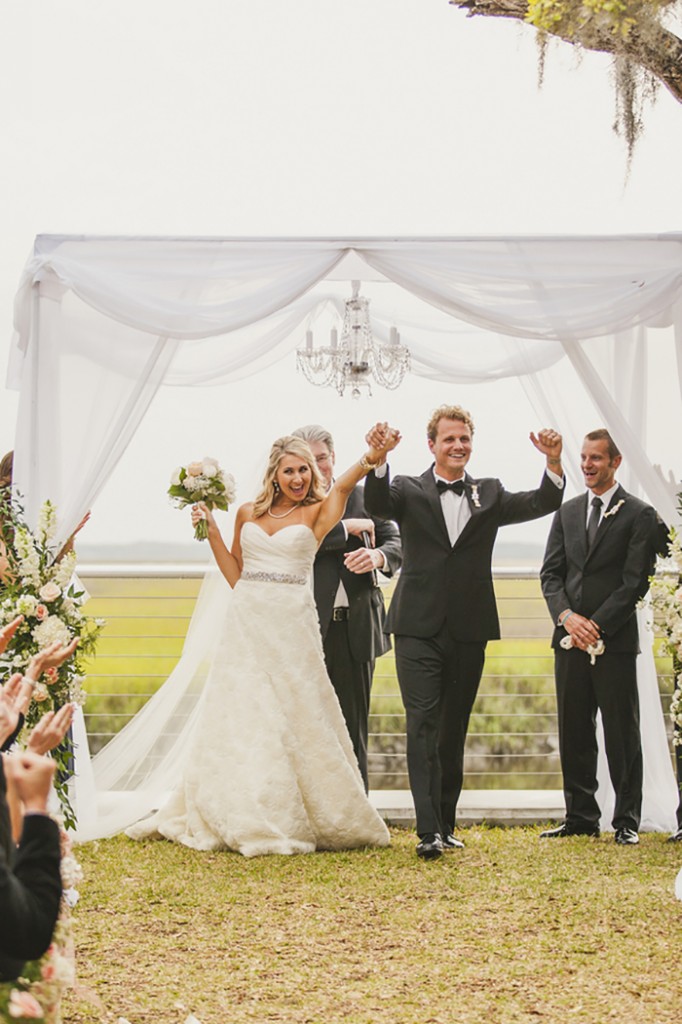 Tell us a highlight about the collaboration of the vendor team.
Unfortunately, right before the ceremony it began to rain. We had a Horse and Carriage scheduled to pick up the bride and bring her to the Ceremony site. We also had a cellist and violinist who couldn't get their strings wet! It could have been mayhem with 160 wedding guests waiting in limbo, but we served some beverages and let the guests know that it will just be a few minutes to make sure the rain stopped and we were still able to give Stefanie the Ceremony she had dreamed of.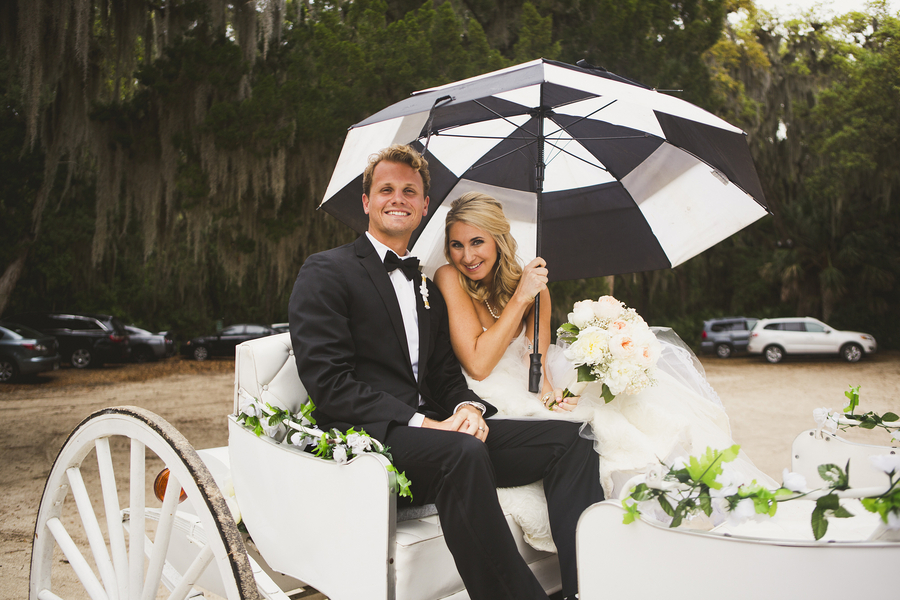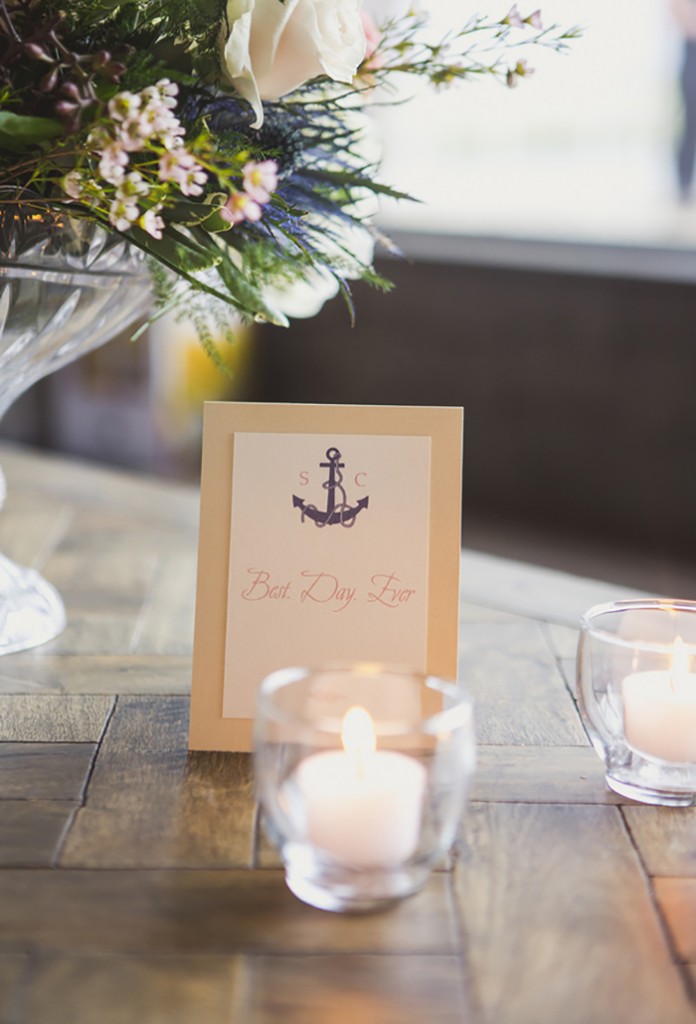 Tell us about the entertainment.
The couple opted to use a DJ to keep the party started! Our Bride Stefanie LOVES Michael Jackson so whenever she left the dance floor, our DJ mixed in an MJ tune and she was right back out there! It got all the guests excited too, dancing to Michael Jackson is contagious!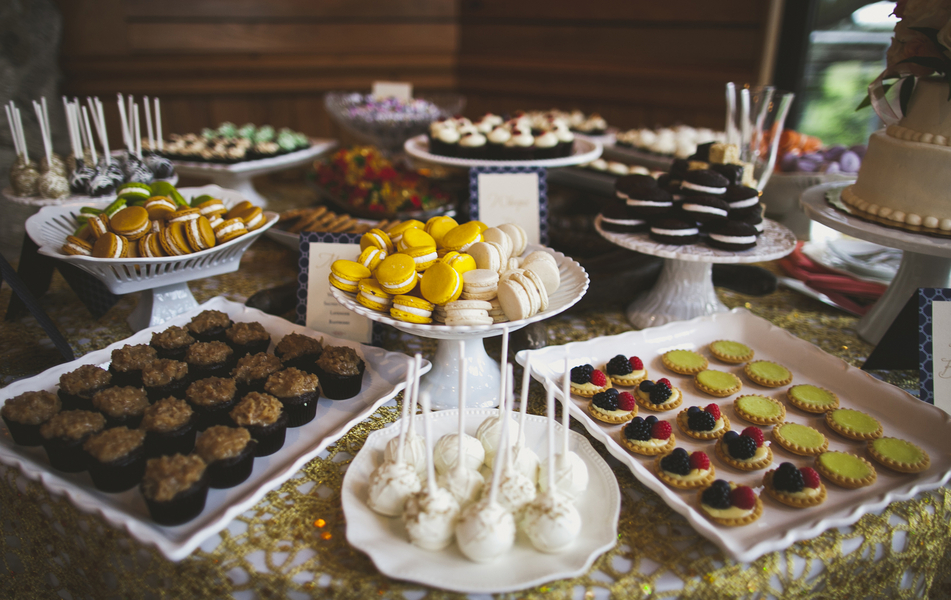 Tell us about the food and desserts.
The Food served was from a local Italian Restaurant in Fernandina that the family always frequented and to keep it casual, it was served family style at each table. For dessert, Stefanie and Clayton chose an array of sweet treats provided by Small Bites Desserts out of Jacksonville, Fl.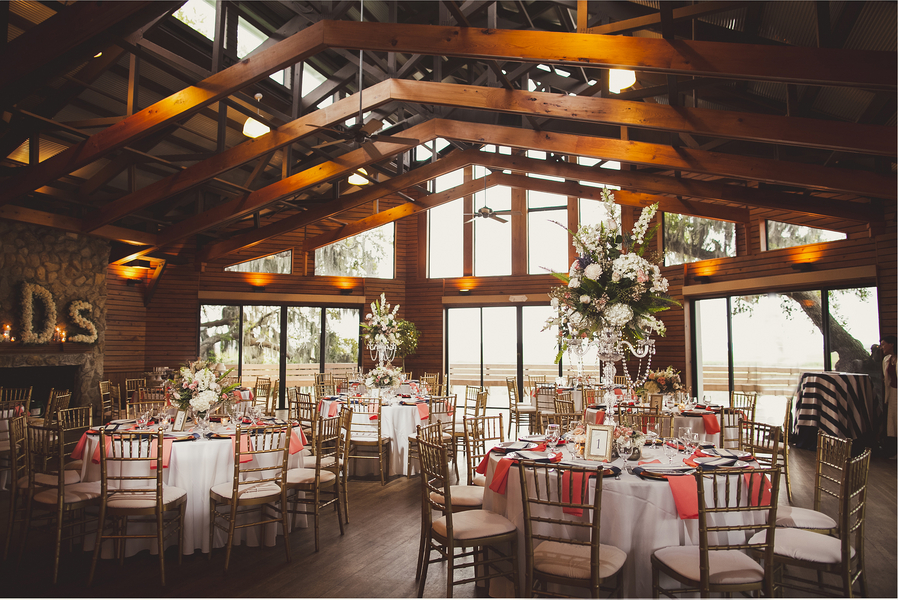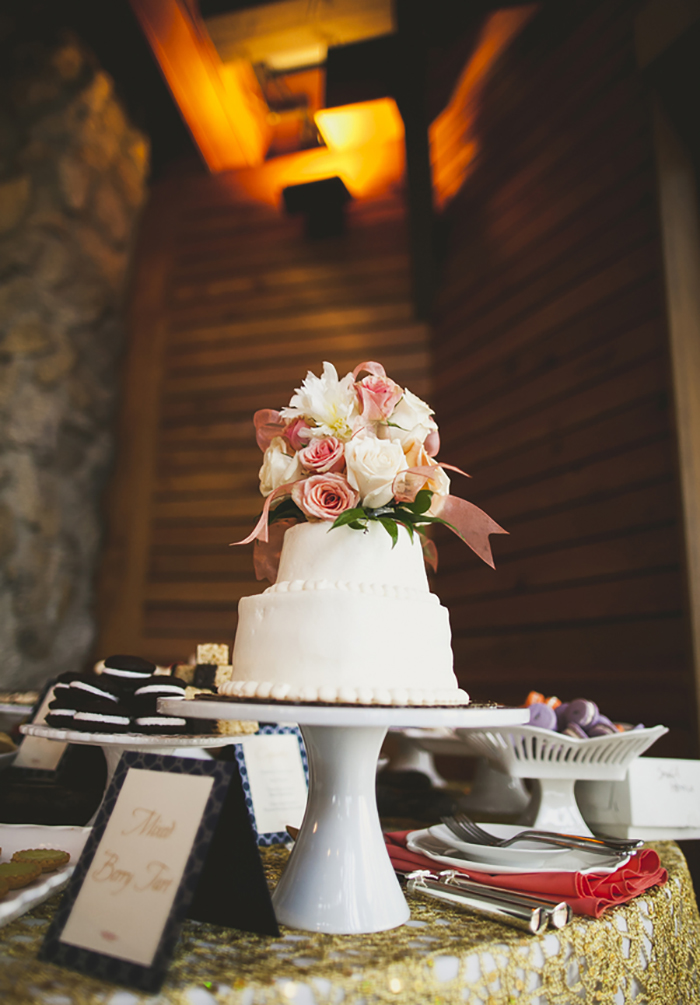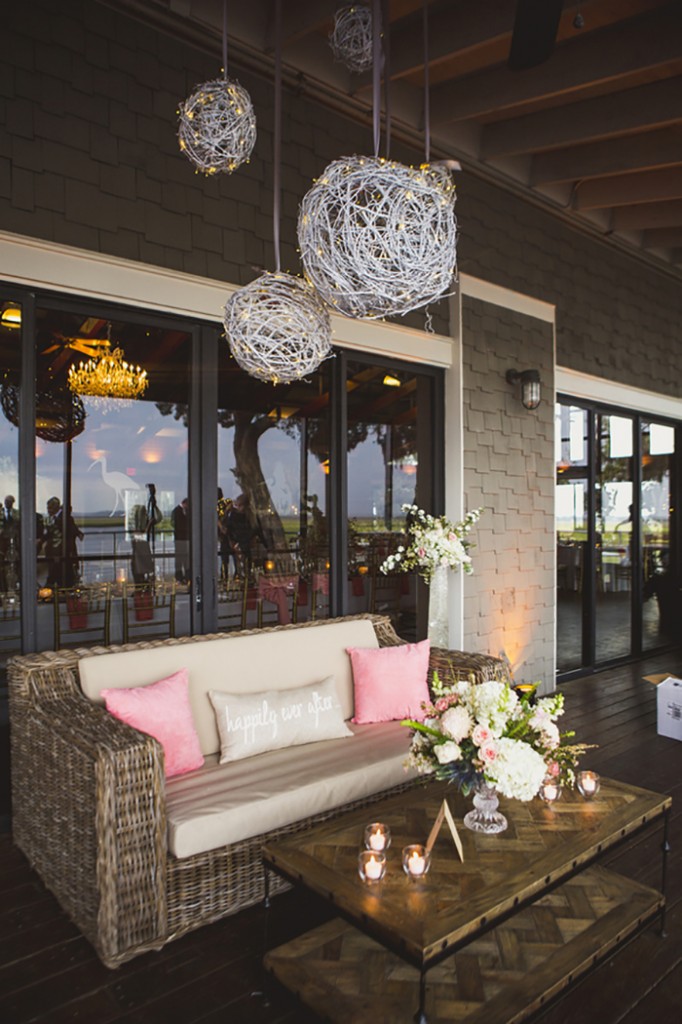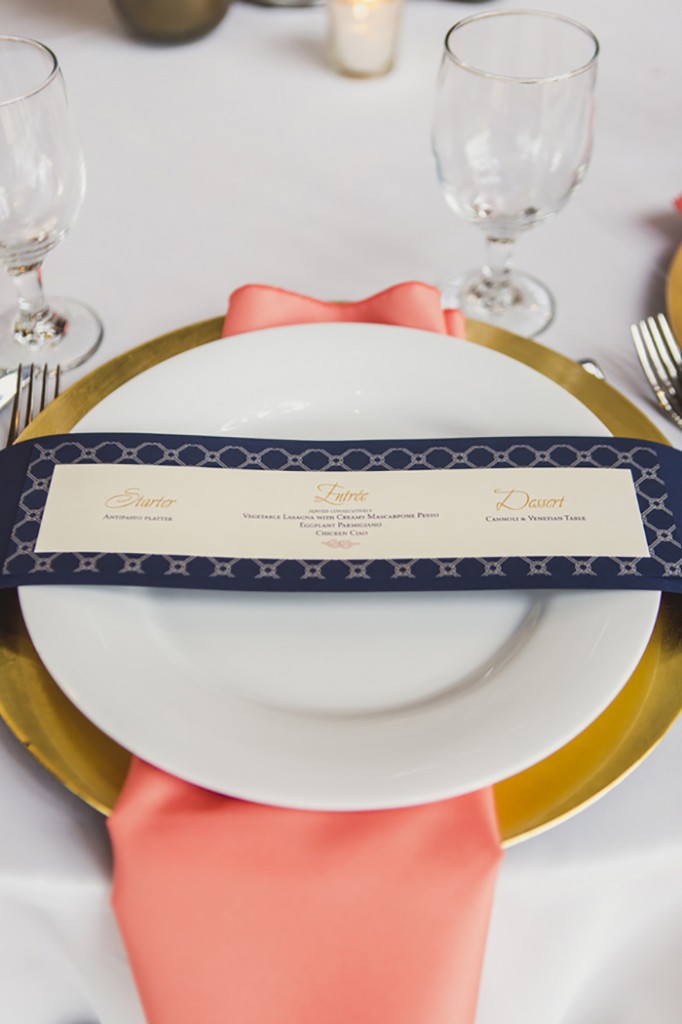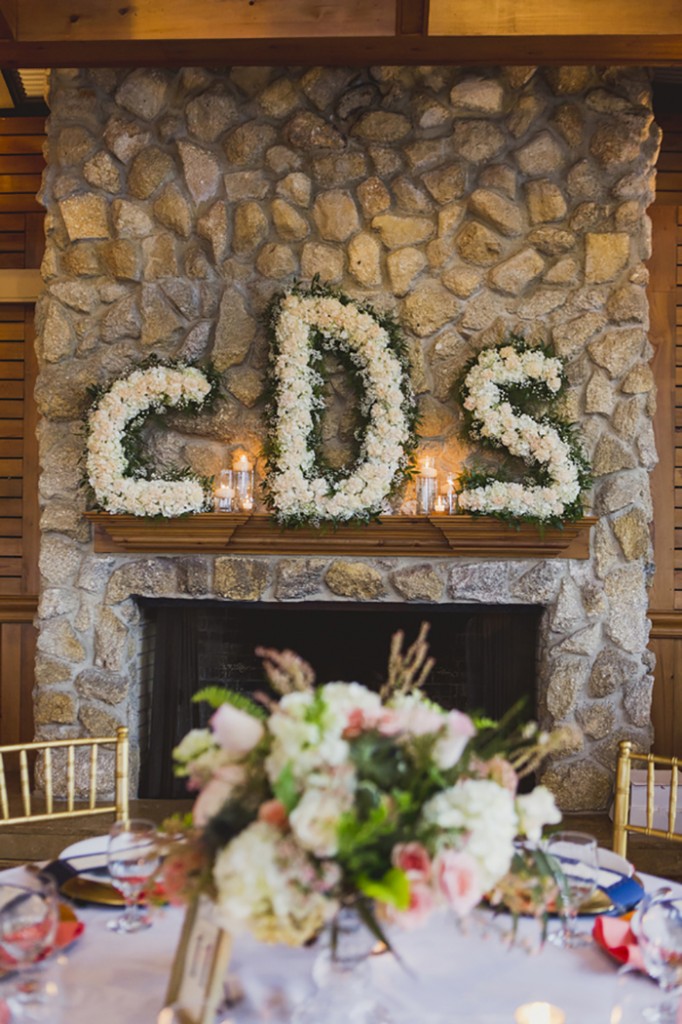 What challenges, if any, were presented to you while planning and executing the event?
The couple was planning from across the country! They live in San Diego, California so the biggest hurdle was the time difference. Other than that ~ we created an amazing team of vendors who pulled together and made a fantastic event!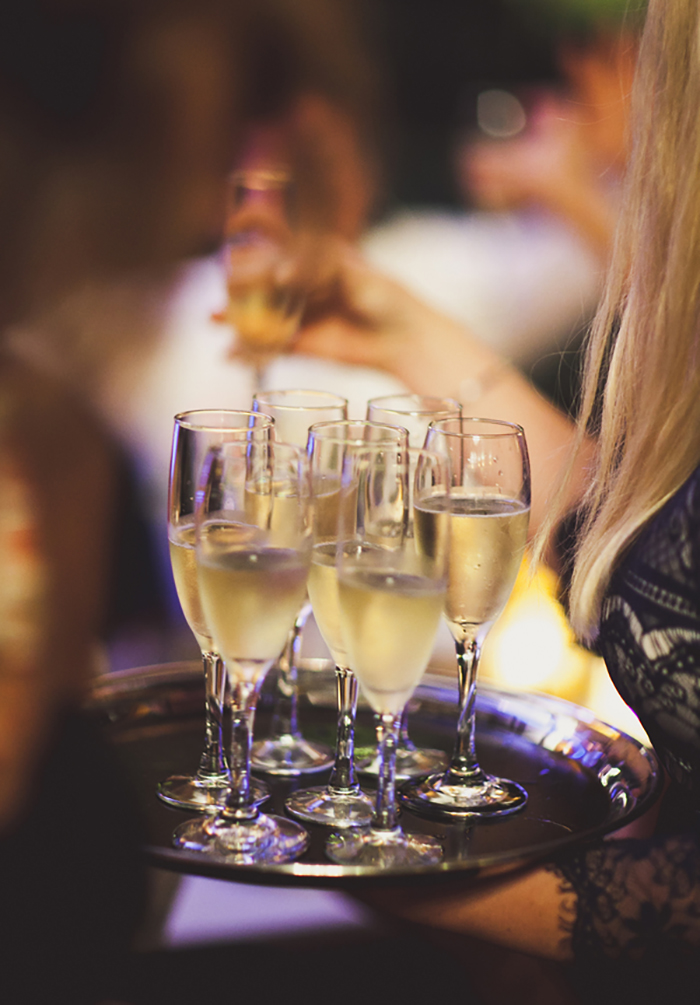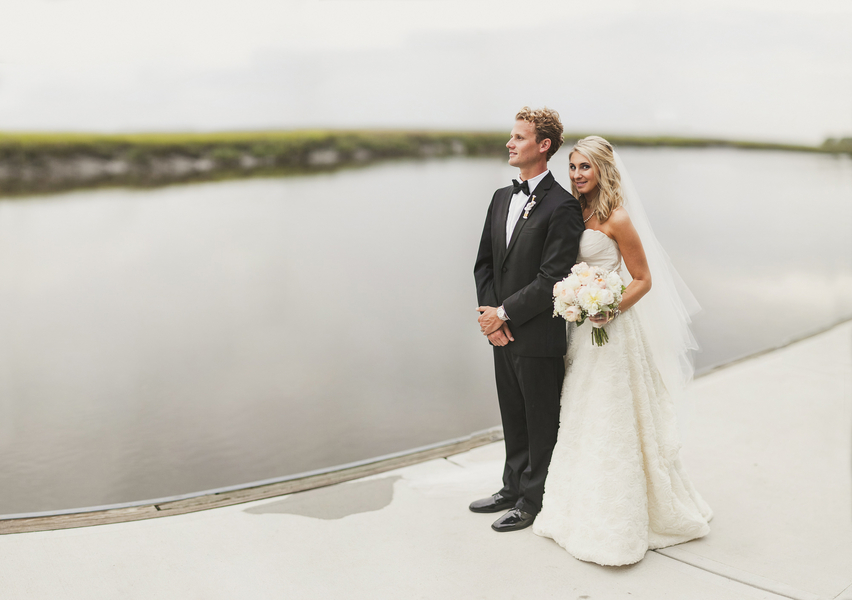 Click here to view more private club wedding venues near you.