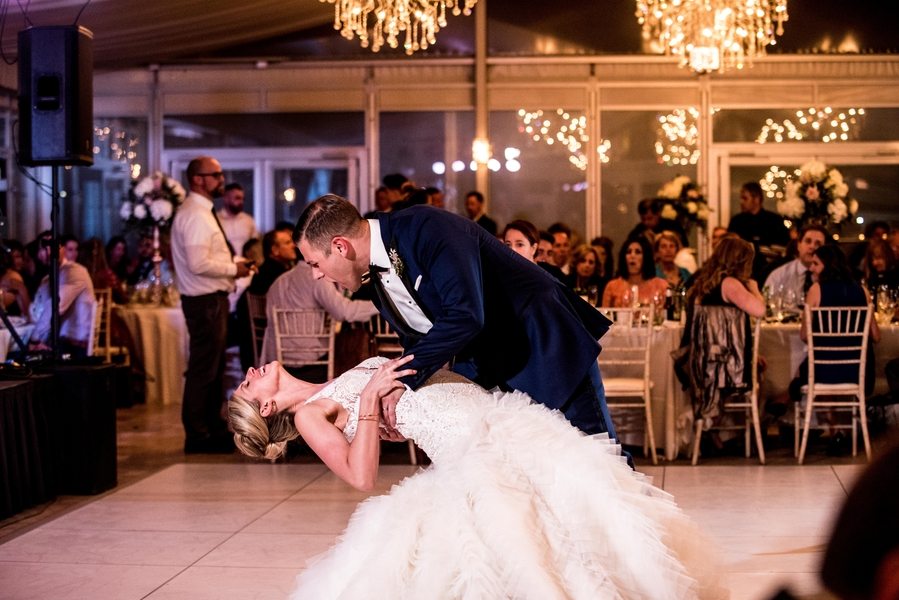 Luxurious + Romantic Spring Galleria Marchetti Wedding
You can take the girl out of the city but you can't take the city out of the girl! This saying pretty much sums up Dustin + Kaitlyn's gorgeous Galleria Marchetti wedding sent to us by Rose Photo. The event was perfectly planned in the spring, around many of Chicago's most iconic locations.
Preparations for the day began at the Palmer House, then a trolley ride through the Loop, then down the Magnificent Mile to visit the architecture that is the Wrigley Building.
By 6 p.m. that evening, the bride + groom had made their vows public  in a sun filled, outdoor ceremony. All the attention to detail and incorporating a classic Chicago wedding theme made Kaitlyn + Dustin's wedding picture perfect.
We also couldn't help but fall in love with the couple's beautiful floral centerpieces created by Flowers by Steen. It was cream and gold galore.
Dustin looked dapper in a navy blue, custom tuxedo complete with bow tie + suspenders. Kaitlyn gracefully donned what seemed to be yards upon yards of perfectly pleated tulle in a ballgown style, Lazaro wedding dress. All of this pulled together made this wedding completely dreamy!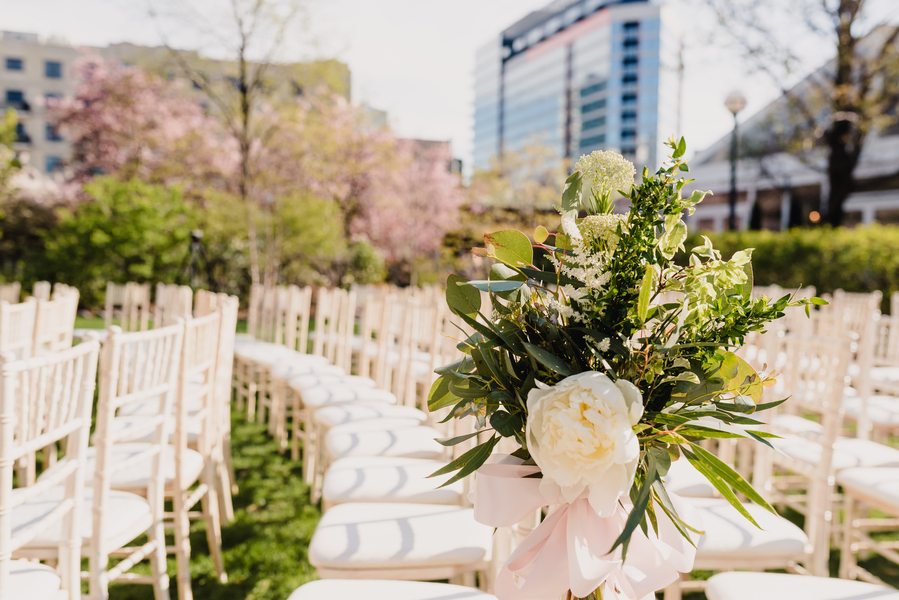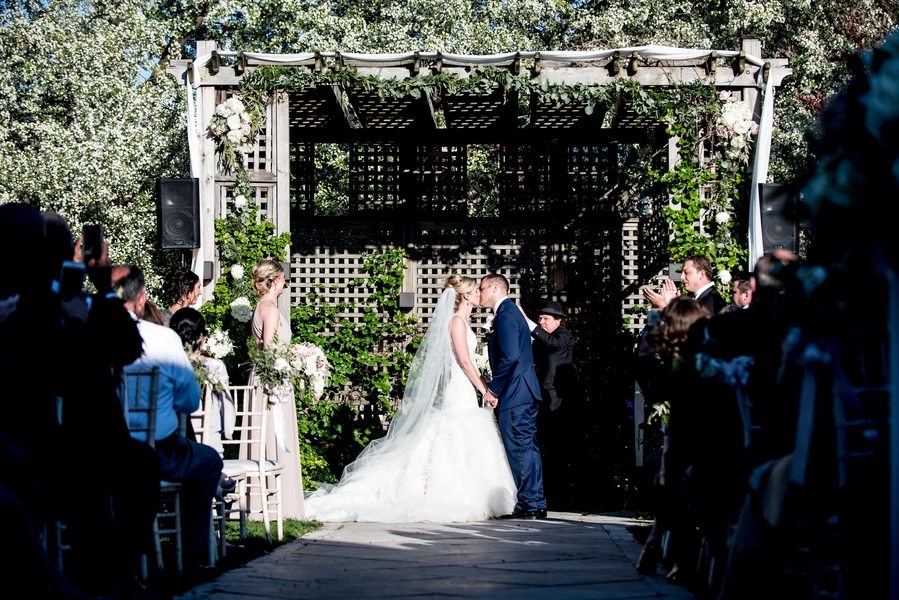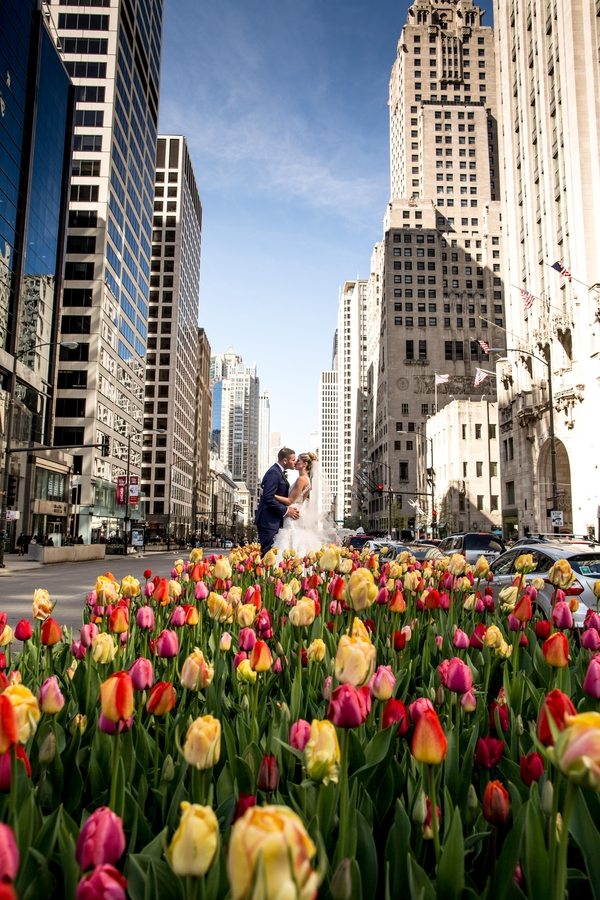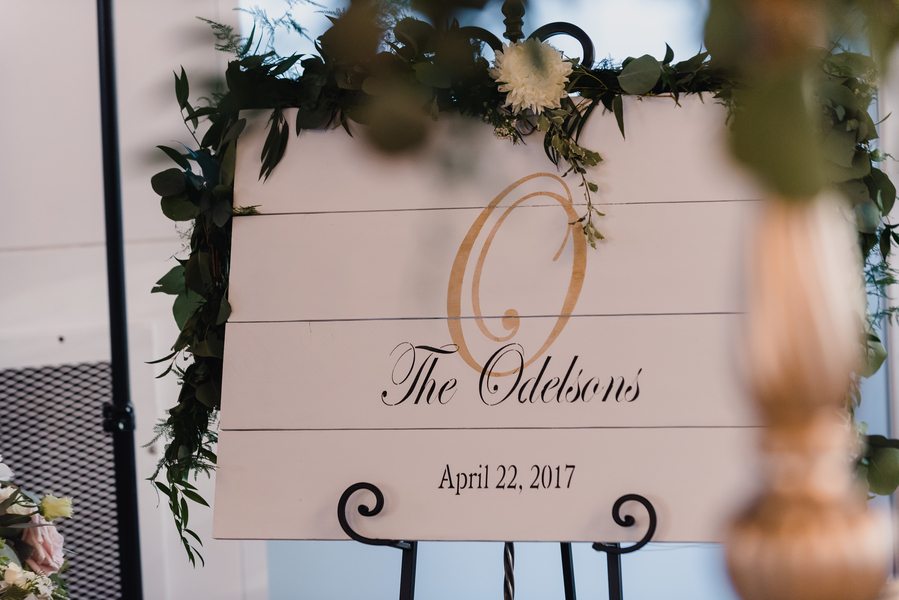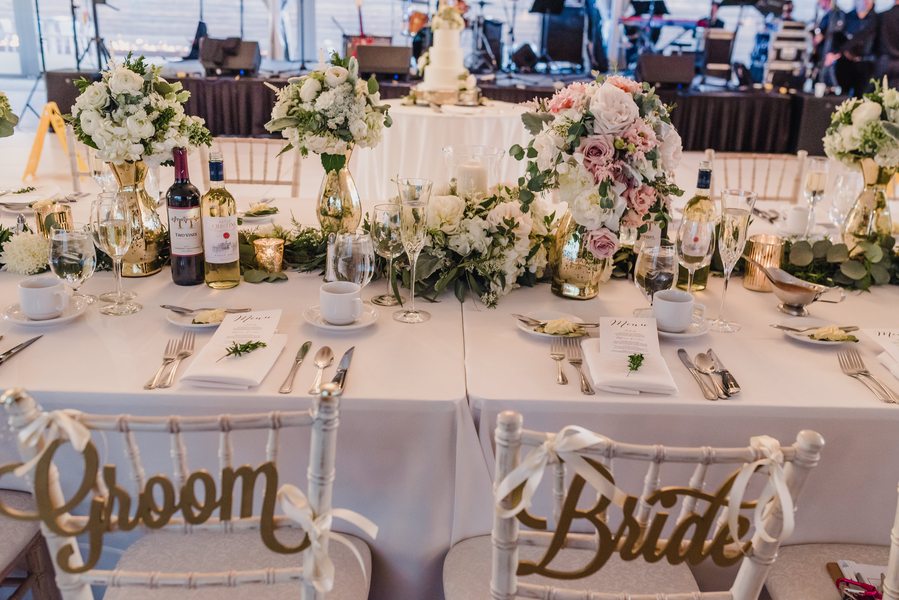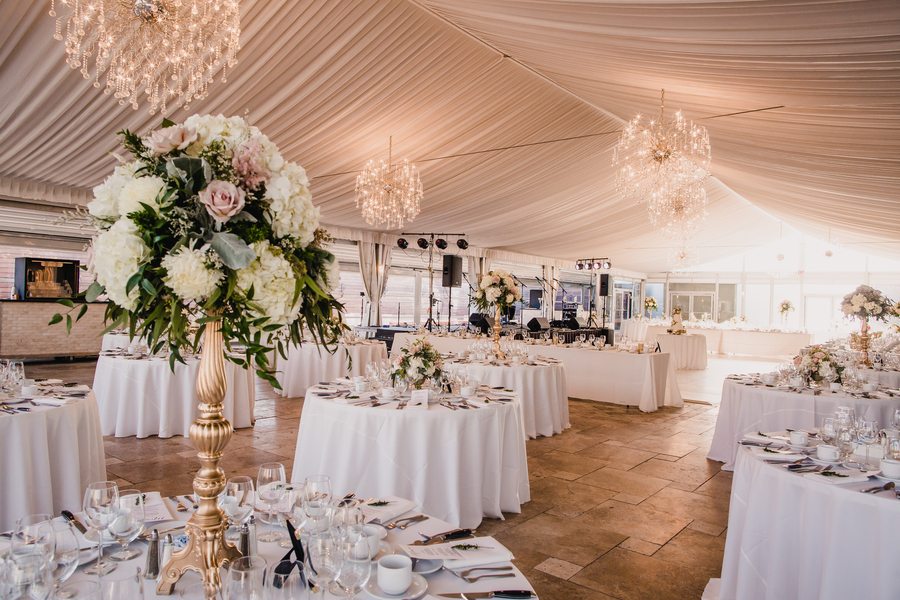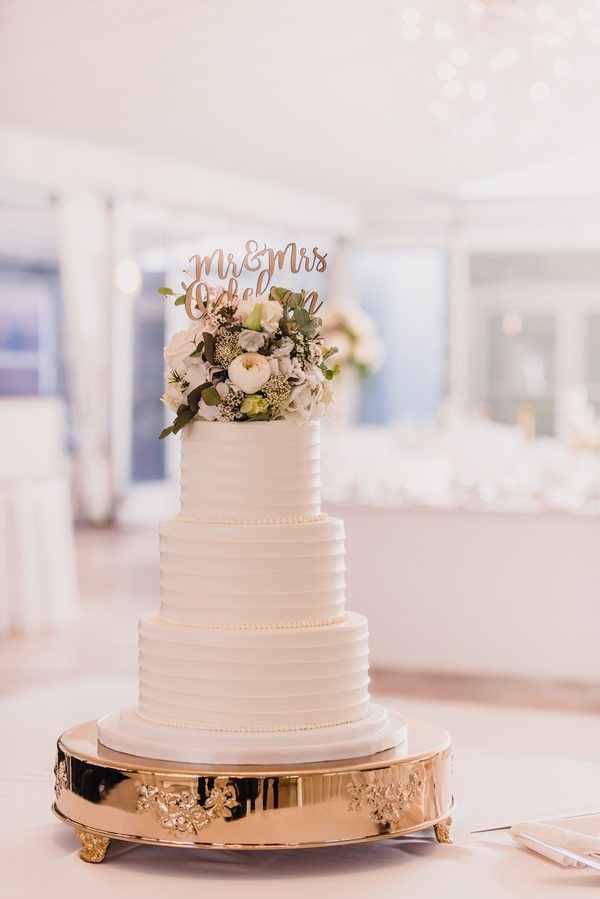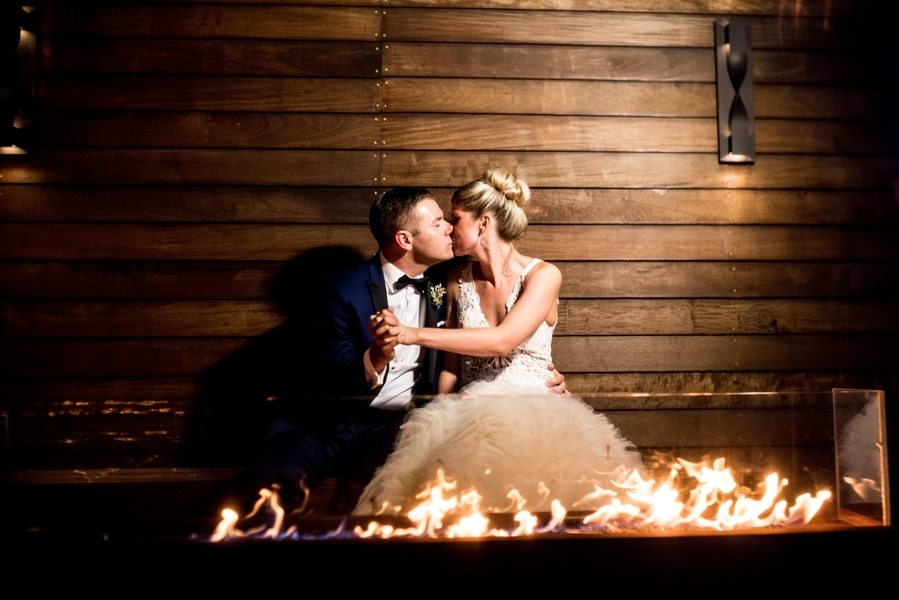 ---