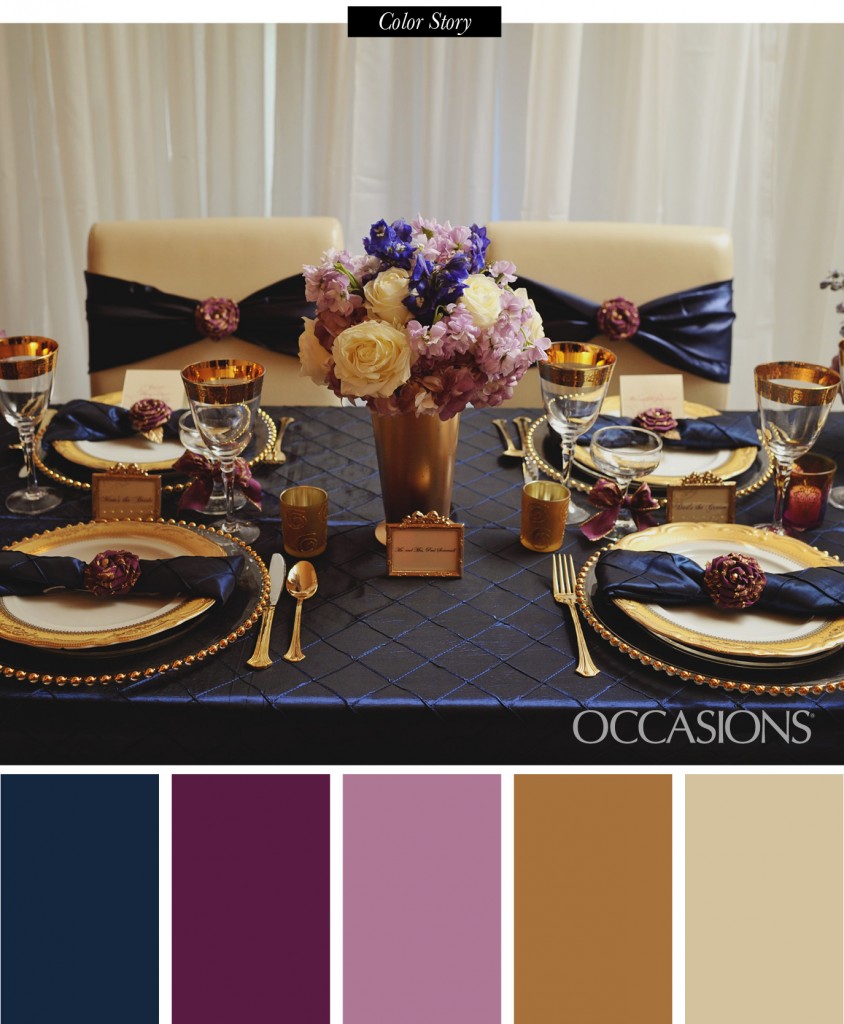 Lakeland, Florida Vow Renewal at Private Residence by Kismis Ink Photography
A forever kind of love deserves lots of extra special celebration along the way.  The vow renewal celebrating Linda and Paul's thirty years of marriage was an intimate affair that bespoke a lifetime of love.  Officiated by a family friend, the ceremony included the couple's grown children and grandchild-to-be, their vows expressed again beneath an overflowing cream and lavender floral canopy.  Tears of happiness were shed as the pair recounted times of patience and faith, and love letters were displayed from a time when Paul was away on multiple military deployments.  Scrapbooks filled with photos of their lives together spoke more than words ever could as their very closest family members and friends celebrated with them near the waterside.  Scrumptious fare by Terrie Lobb Catering included filet mignon, chicken bruschetta, potatoes and the most gorgeous chocolate raspberry wedding cake a couple could ask for.  Dancing and reminiscing ensued, and without a doubt, Linda and Paul's special day ushered many more happily ever afters to come.  This beautiful picture of everlasting love is brought to you by Kismis Ink Photography!
Tell us how you met. Was it love at first sight, blind date, friends forever?
We met at church youth group in our teens. Our first date we were in college (Paul was at West Point, the US Military Academy), I invited myself rollerskating with Paul and some friends. I thought it was strictly platonic, but quickly learned we had a chemistry that neither of us expected to have. After a week, I took a chance and told him I didn't want to date anyone else, if he was interested, great, if not, move on! My bold move was reciprocated, and thankfully, we started our journey together, and here we are! Best decision ever!!

Tell us about your wedding gown and what your wedding party wore.  
I chose an ivory Maggie Sottero – Bernadette lace gown, soft and romantic. Paul wore his uniform as he did on our wedding day. My maids of honor wore orchid gowns by Jasmine. Our best men wore navy suits.

Please give us an overview of the event.
Our 30th Vow Renewal was full of cherished memories and family. Our grown daughters and their husbands stood up for us, gave the most loving toasts, and the whole day, my daughters continually reminded me to just take in the moment, to enjoy it and let someone else take care of the details for a change, so I could enjoy the day. We had an outdoor ceremony near the water with a beautiful draped cream and lavender floral canopy. Having our children go down the aisle with their husbands, baby to be, and a family member conducting our ceremony was so special. We laughed and cried through our vows, then we boogied and laughed all day, enjoyed amazing food, danced the night away, and embraced the thoughts of how totally blessed we are as a family that we have been together all these years, celebrating the gift that every day can bring.

What were your playful twists that made the event unique?
Paul surprised me during our vows with a beautiful new diamond and amethyst ring. We were planning to exchange our wedding bands that we wear everyday, but he had something else in mind. So during the vows, I kept turning around and showing everyone because I was so surprised! 

Was there a specific theme or style?
"You're Still the One." The song and the sentiment is exactly the way we felt and still feel after all these years. The colors represented Paul's Navy Blue military uniform and my favorite color orchid, which was also represented our style and colors 30 years ago as well. "You're still the one I want whispering in my ear. You're still the one that makes me strong, still the one I want to take along. You're still the one that makes me laugh, you're still my better half. We're still having fun and you're still the one." These sentences were sprinkled through the venue.

Now for the proposal…details!
We drove down to the Hudson River in NY, I reached into the glove compartment to get something and saw a very unique box, so I asked "what the heck is this?" of course, ruined the surprised, we cracked up, I screamed and then he asked me. It's hard to keep a secret around me. I displayed that same ring case at our renewal.  As a military couple, we have been separated by multiple training and deployments, so I saved and displayed all of our love letters from the 80's from Army Ranger School, along with scrapbooks showing our lives throughout the years, as well.

Did you DIY any of the details?
The ribbon bows for the chairs, the napkins rings, the menus, photo album were all handmade.

Tell us about the food and desserts.
Our scrumptious yummies from Terrie Lobb Catering consisted of grilled filet mignon with mushroom demi-glace, marinated chicken bruschetta, potatoes with a gruyere crust, and a decadent chocolate raspberry wedding cake, our favorite. In the colors and design similar to our original cake. (Of course, without the 80s fountain!)

What was the most memorable moment?
The toasts given by our grown children has to be the most special along with our written vows that we read to each other.

If there was one thing you could change, what would it be?
To have more of our loved ones join us, it was such a special day.

See Linda and Paul's beautiful vow renewal video from Lucky Lemon Films!
Vow Renewal Professionals
Photography: Kismis Ink Photography | Venue: Private Florida Residence | Event Planning & Design: Linda Marie Weddings & Events | Floral: Events in Bloom | Wedding Dress: The Bridal Gallery by Yvonne | Shoes: J.Renee | Jewelry: Impressions of You | Hair & Makeup: Collective Creations | Catering: Terrie Lobb Catering | Stationery: Invitation Galleria | Chairs & Chargers: A Chair Affair, Inc. | Cake: A Piece of Cake & Desserts, LLC | China & Glassware: Classic Party Rentals | Linens: Connie Duglin | Lighting: DJ by CJ | Draping: Marilyn's Linen & Weddings | Cinematography: Lucky Lemon Films | Event Coordination: Impressions of You
Click here to learn more about planning a wedding in Tampa.