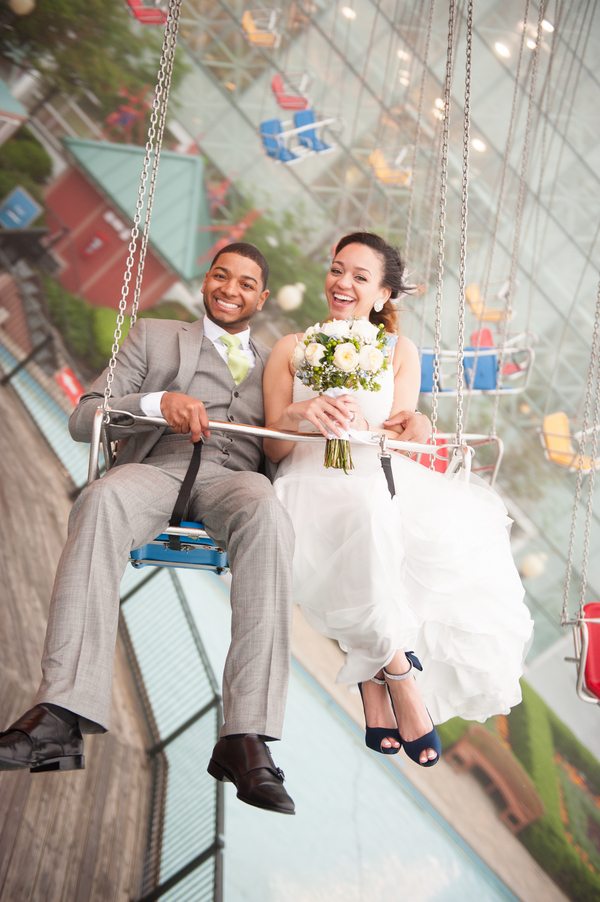 Just Wed in Chicago: Alexis + Brian's Intimate Chicago Wedding
You can tell by looking at Lexi + Brian's wedding photos that they are by far the most adorable and sweetest couple ever. Every image from Sachel Samone Photography show the couple's expressions of being genuinely happy and in love. The new bride and groom truly adore one another!
Sachel Samone Photography says, "When I traveled to Chicago to capture this special chapter in Brian and Lexi's love story, I had no idea I was going laugh, smile and cry SO much!"
The couple's families traveled from all over to support their 'I dos,' as the couple tied the knot in a city courthouse wedding with the utmost perfect bouquet from Phillips Flowers.
Brian is in the military currently serving in the United States Air Force. Sachel Samone Photography says their love story, "sounds so much like something out of a television show!"
Brian and Lexi met on Facebook and their relationship grew through Skype and ooVoo. Two years later, the social media lovebirds officially got engaged and married within weeks. With personal, funny, and loving wedding vows, the entire ceremony was about their love for one another.
At the end of the ceremony, the newlyweds and their photographer made their way to Navy Pier to shoot the MOT FUN wedding photos on the Navy Pier swing. Big thanks to Sachel Samone Photography for letting us feature this adorable duo!
Alexis + Brian are featured in the 'Just Wed in Chicago' section of Wedding Guide Chicago magazine! Submit your wedding to be featured in Wedding Guide Chicago or on SassyChicagoWeddings.com.
Photographer: Sachel Samone Photography • Bride's Flowers: Phillip's Flowers & Gifts