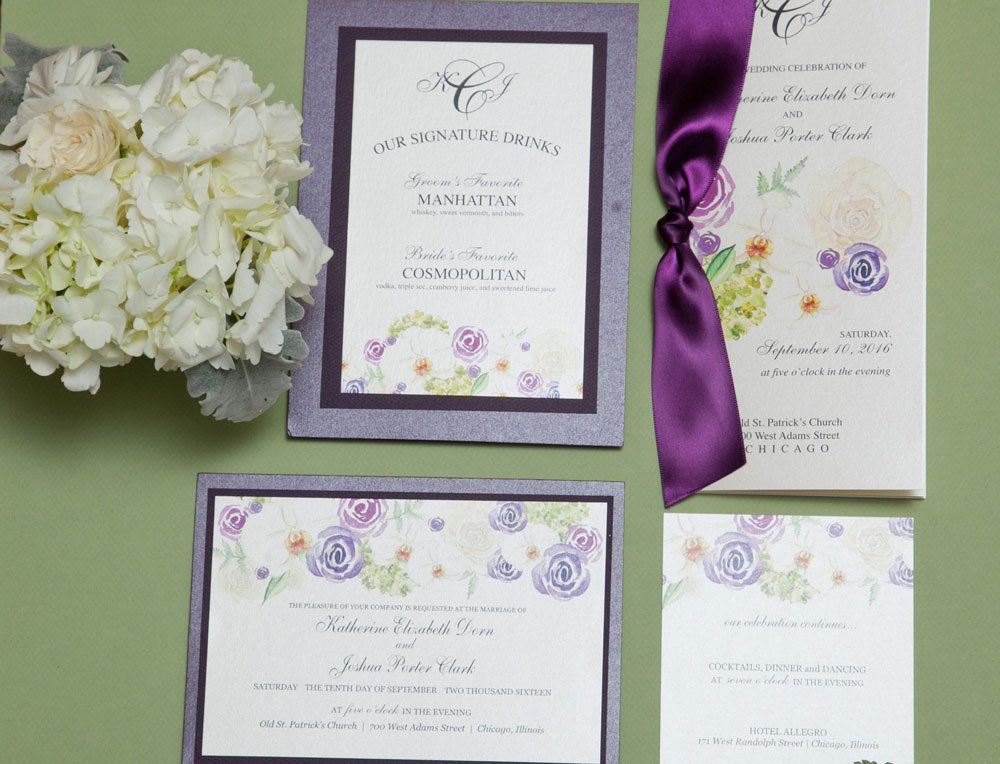 Invitation inspiration from Chicago's top invitation designers
Beautiful, creative, unique and locally designed by the top invitation designers in the Chicago area. We asked our designers for their favorite and newest designs and photographed them to show them off! Everything from contemporary to traditional to shower invites to save-the-dates, they're all here.
Thanks to these talented designers, you'll find their talents amazing and their ability to convey the look and feel of your wedding event to your guests amazing. The best part, if you see something you like, they're local!
---