Gorgeous Planetarium Wedding with a Disney Feeling
Surrounded by bright blue skies and water, you'd think Jessica + Wal's wedding was on an island far, far away. With gorgeous views of the Chicago skyline, in a room surrounded by walls of glass, the Adler Planetarium gave the couple's friends and family the feeling like they were on an island of Neverland.
As the bride walked down the aisle, she shared her overwhelming feelings of beauty and excitement with every guest in the room. The walk down the aisle was a family affair. The bride says, "We had a lot of people in our processional so it began with our officiant, grandparents, parents, and Wal while "Can You Feel the Love Tonight" played. The bridal party walked to "Tale as Old as Time," and my dad and I walked down the aisle to "When You Wish Upon a Star," "It was only fitting that during the recessional, we walk to "Kiss the Girl," she added. Ceremony music was provided by Artistrings.
Jessica stole the show in her embellished Hayley Paige strapless sweetheart gown with a low back from Bella Bianca Bridal Couture. With a cascading tulle skirt, it was the perfect balance of simplicity and elegance. Tamara Hair & Makeup completed her look.
Crazy fact — Jessica & Wal shared their wedding day with over 250,000 people protesting the protested the Women's March on Chicago. "Since the roads were closed, we got to walk in my dress. Along the way, protestors stopped chanting and cheered for us…" the bride says.
With help from wedding planner MC Designs coordinating it all, a vegan wedding cake from Elysia Root Cakes was made to look like a tree with Jessica & Wal's initials carved into it. To create a "never grow up" feeling, they chose two cake flavors—carrot cake with vanilla frosting and chocolate cake with peanut butter frosting and raspberry compote (PB&J!) Guests also devoured a candy shop style bar and large cookies.
Invites were by Anna Kate Designs while MC Designs + Phillips Flowers tag teamed on the gorgeous floral, floating candles, variations of greenery and white roses, and touches of blush and rose gold throughout the couple's decor.
To match the theme of the evening guests received little boxes labeled "Peter's Kiss" with a small thimble inside. And no wedding is ever complete without awesome food (Food for Thought) and reception entertainment (Okyne Media Lab.)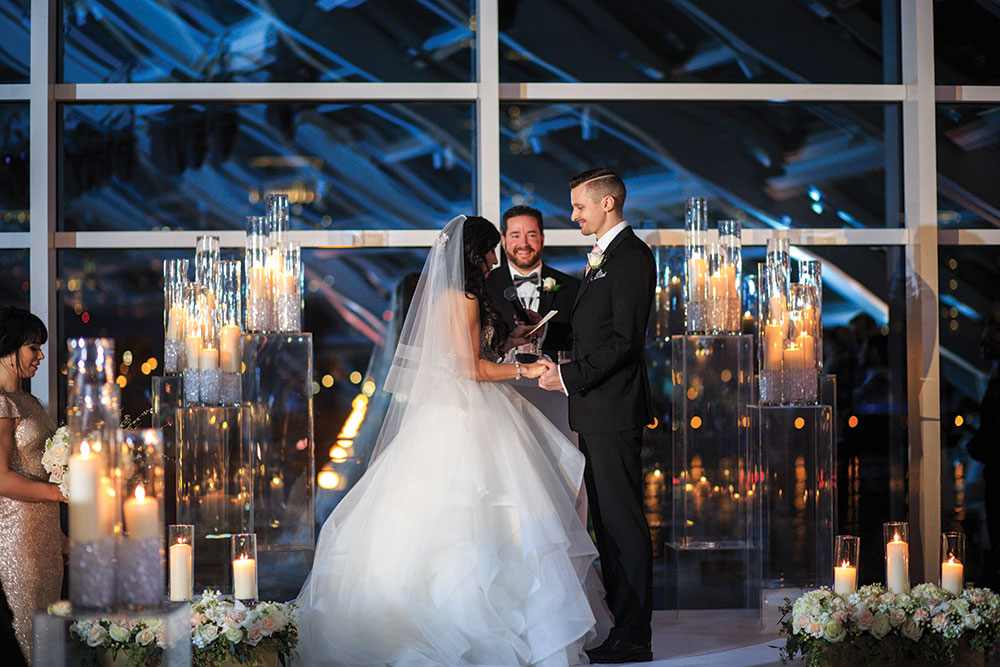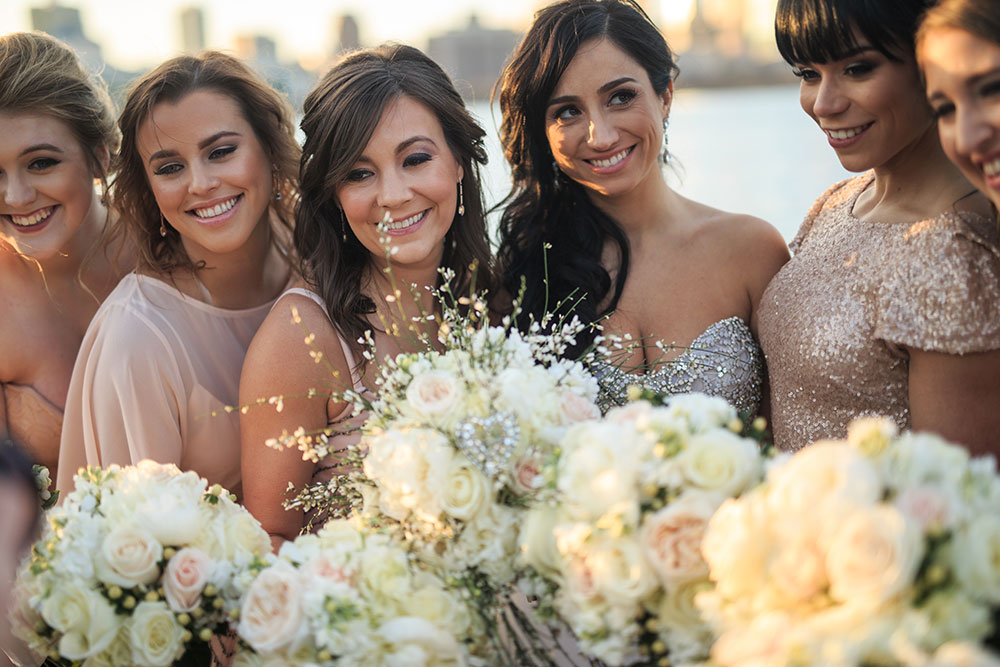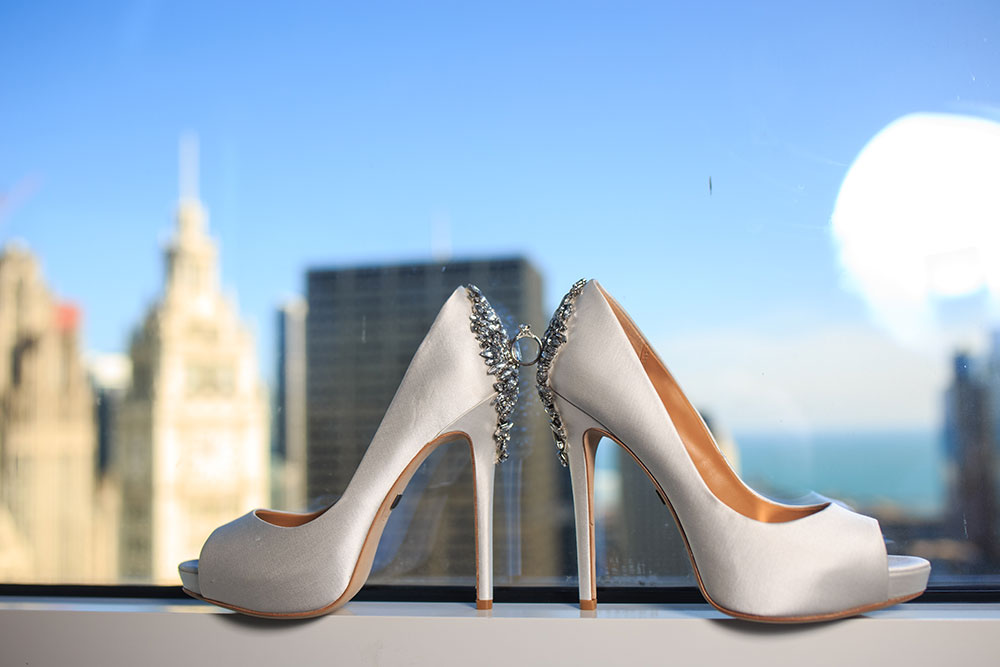 ~ Jessica's traditions ~
Something old: A piece of her mom's wedding dress sown inside of hers
Something new: All of her accessories
Something borrowed: 2 broaches from her great grandmothers
Something blue: Blue ribbon tied in bouquet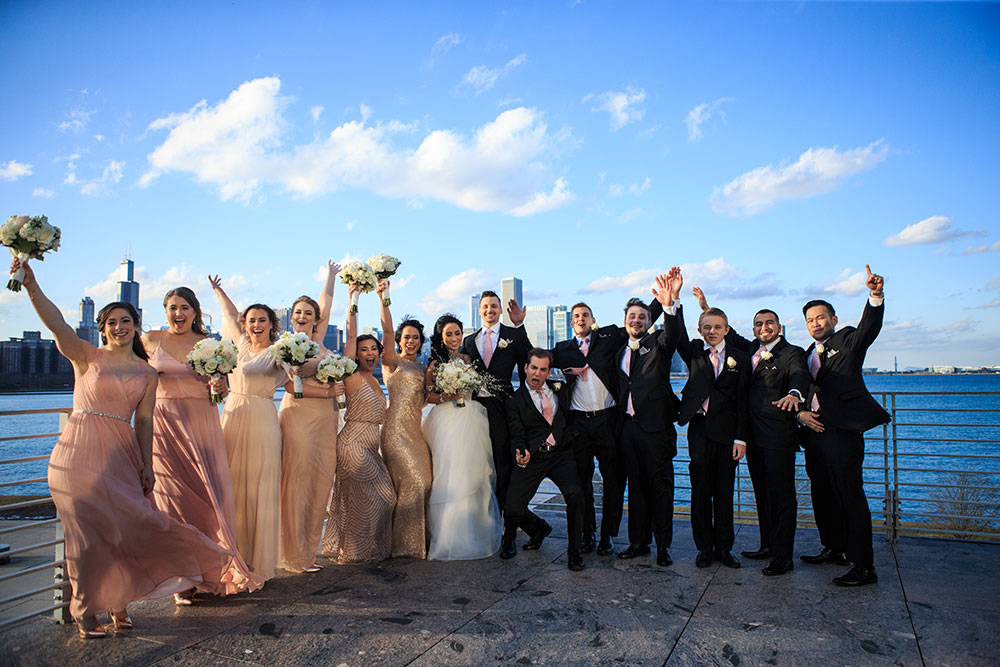 ~What the bride would do differently ~
If I could go back and do the whole thing over again, I would delegate more. I was trying to do so much the month up to the wedding that I wasn't able to sleep or eat very well and 1 day before the wedding I wound up with bronchitis.  Listen to your body, and take care of yourself.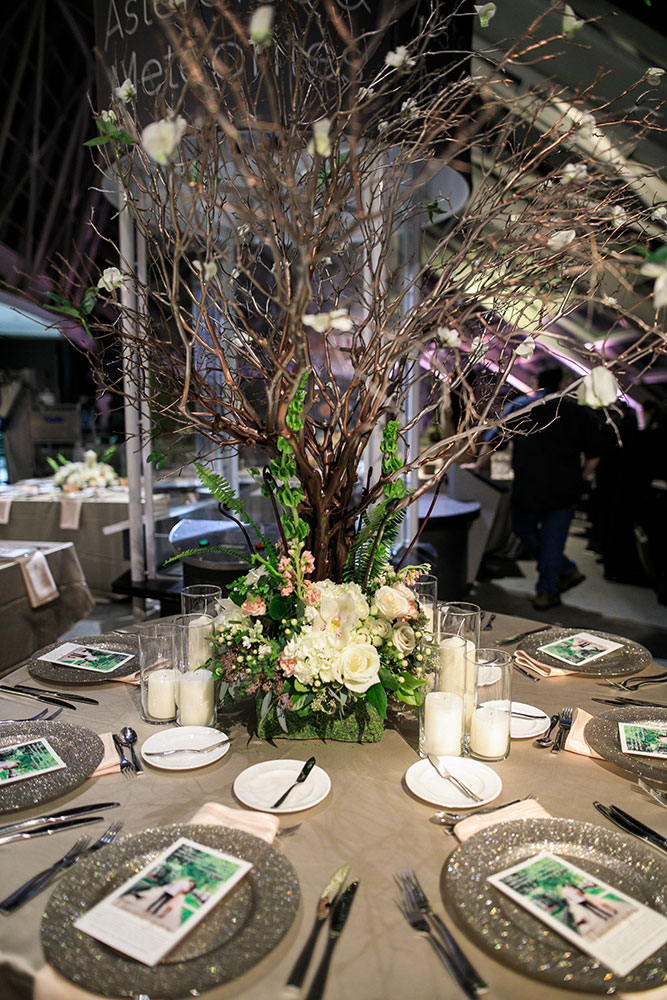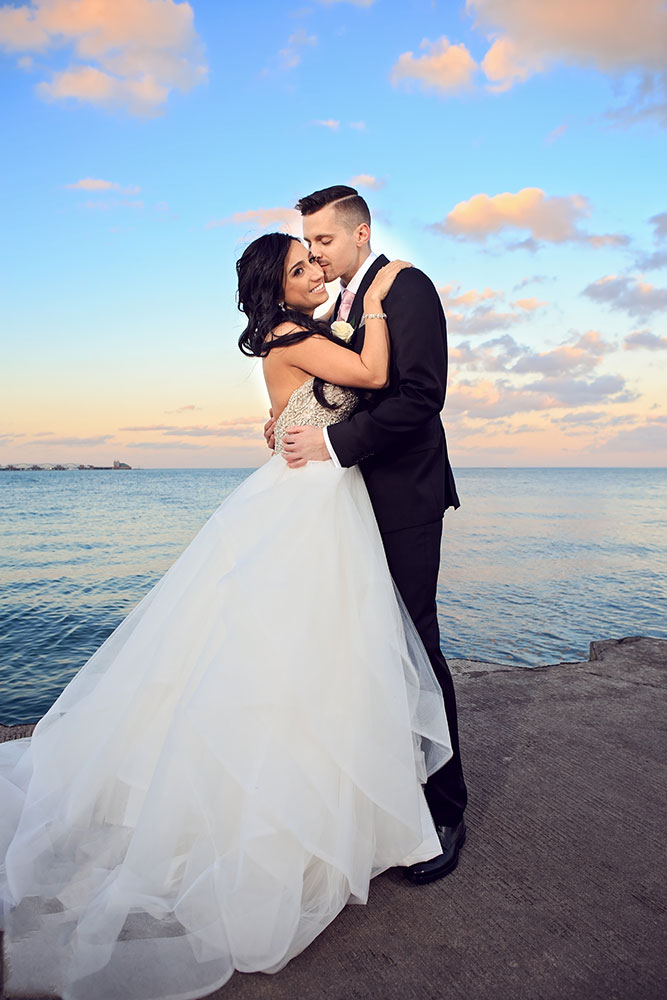 ~Advice for other brides ~
Take it all in! Everyone says it goes by so fast and they are so right. Things are going to go wrong, and you just have to try to let it go and enjoy yourself because you don't get those moments back.
---