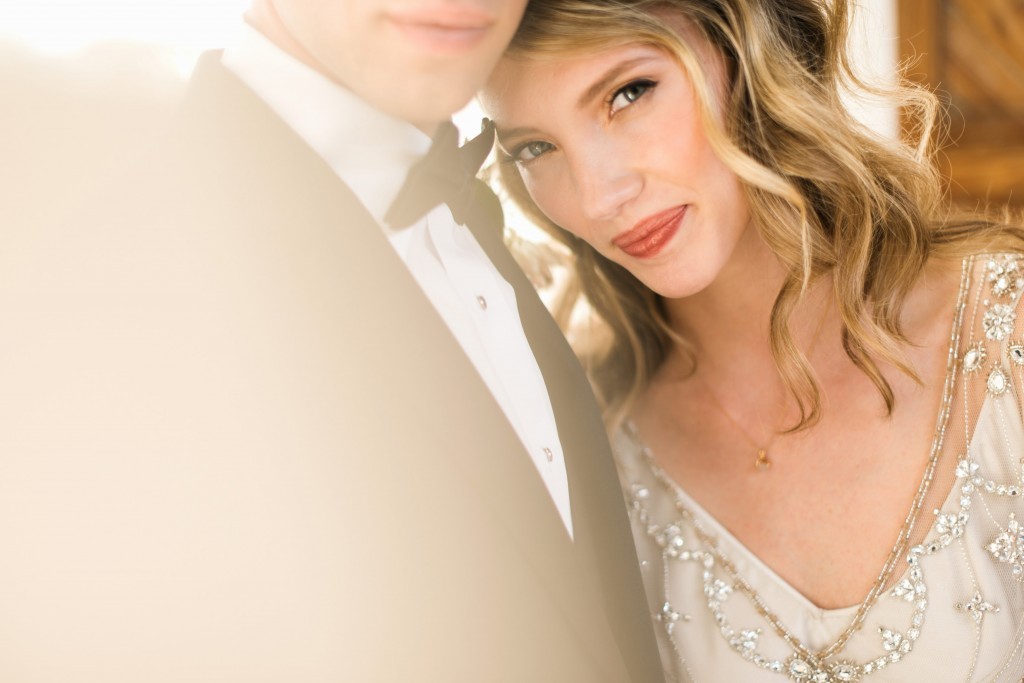 Golden Blush Wedding Inspiration
Inspired by mixed metals and blush pink, this gorgeous styled shoot published in our current Weddings issue provides the perfect wedding inspiration for a sparkly, winter event, all expertly captured by Atlanta wedding photographer Rustic White Photography. Soft blush, charcoal, ivory, copper, silver and gold pair perfectly with intriguing details such as exotic florals and sequin linens. Atlanta wedding venue The Foundry at Puritan Mill served as a wonderful venue and "blank canvas" for this warm and romantic affair. Sit back and read our interview with Molly McKinley of Molly McKinley Designs to hear the inspiration for the shoot and details for couples to create the same look and feel.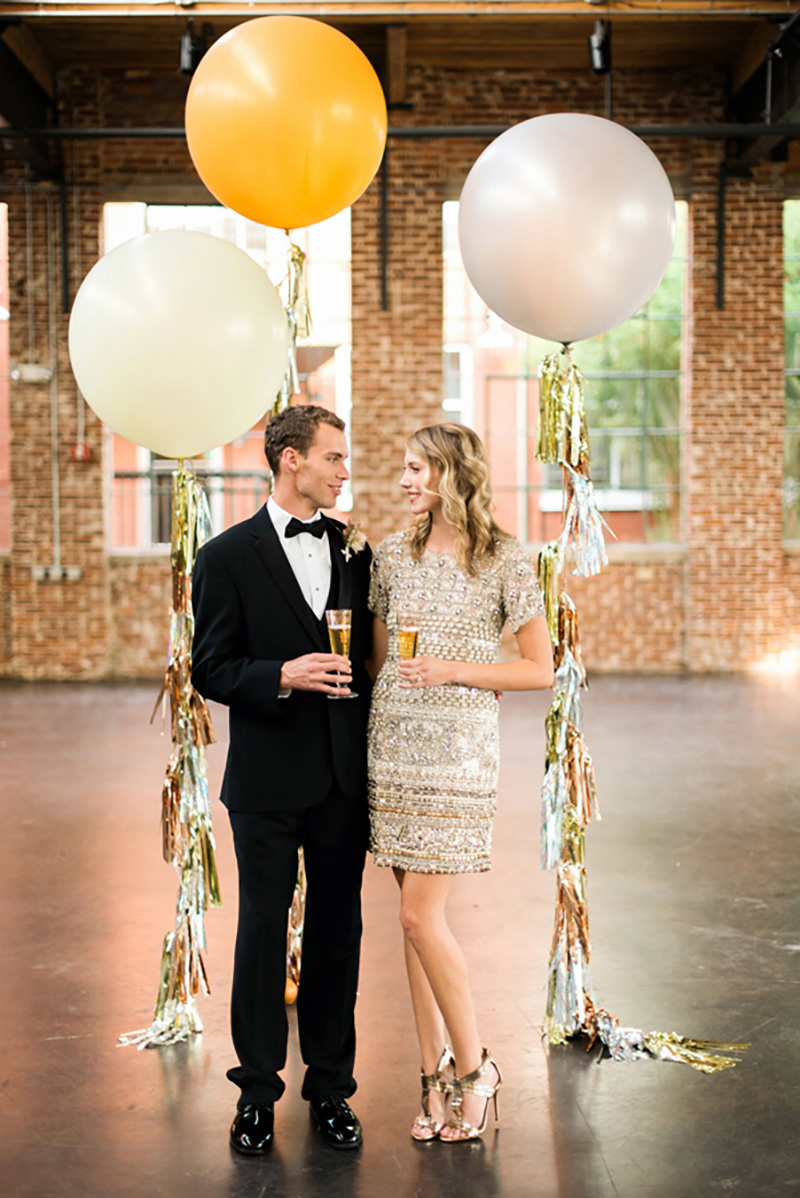 THEME
Inspired by all things metallic and full of sparkle, this wedding design is playful but timeless. A soft color palette of blush, charcoal, ivory, copper, silver and gold, and combined with unique but understated elements to create this beautiful winter wedding look.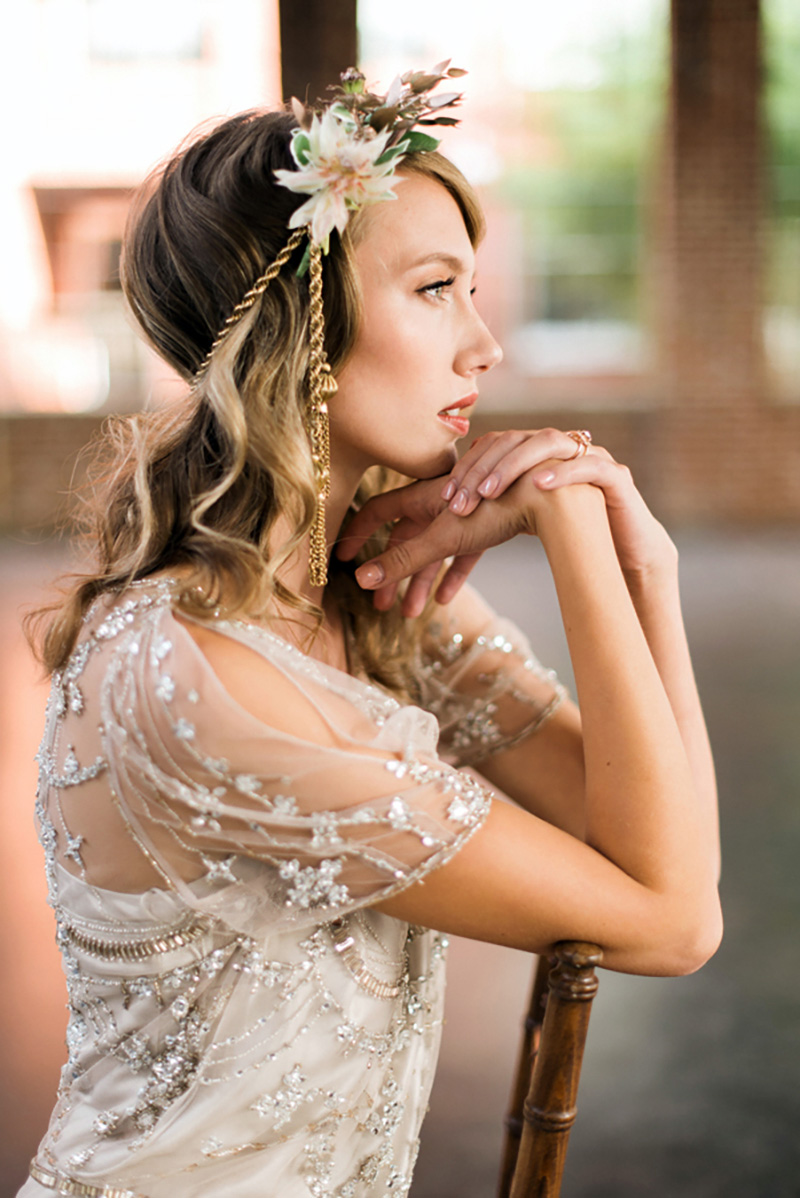 COLORS USED
Blush, charcoal, copper, silver, gold ivory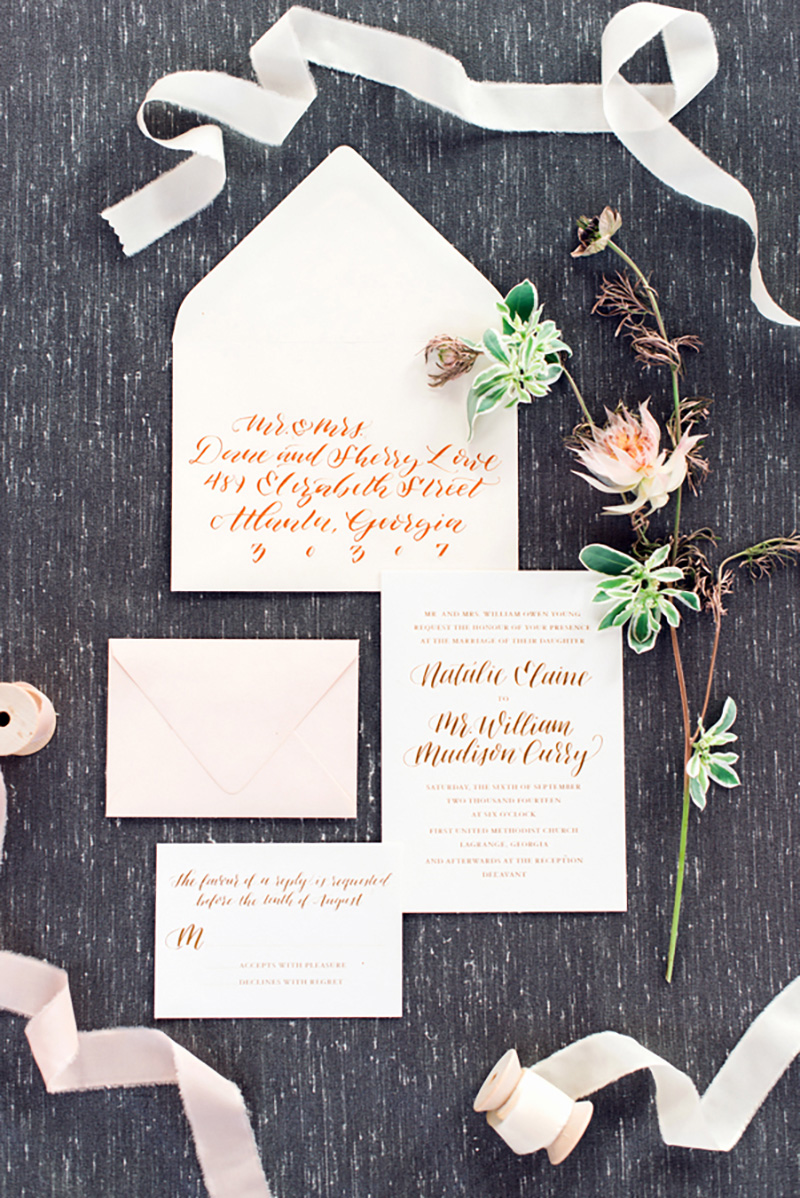 INSPIRATION
As a trained jeweler, I am always noticing the ring candy of my clients. Unique jewelry is one of my favorite things and will always inspire me. When I found designer Anna Sheffield, her collection of jewelry featuring mixed metals and alternate stones made my heart happy! I began to design a shoot inspired by her use of mixed metals, patina, beautiful textures, and soft hues. I felt like Winter was the perfect month for a shoot conspired of metallic elements and our forever favorite accent color, blush pink.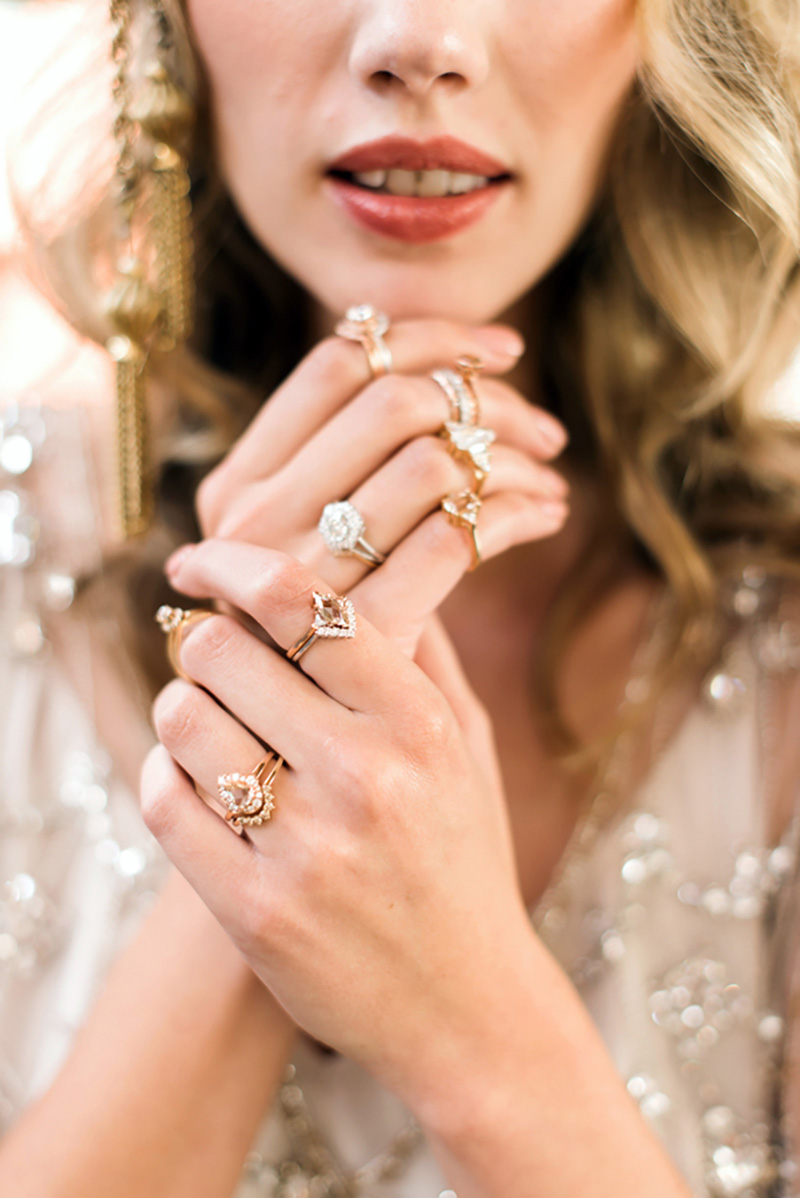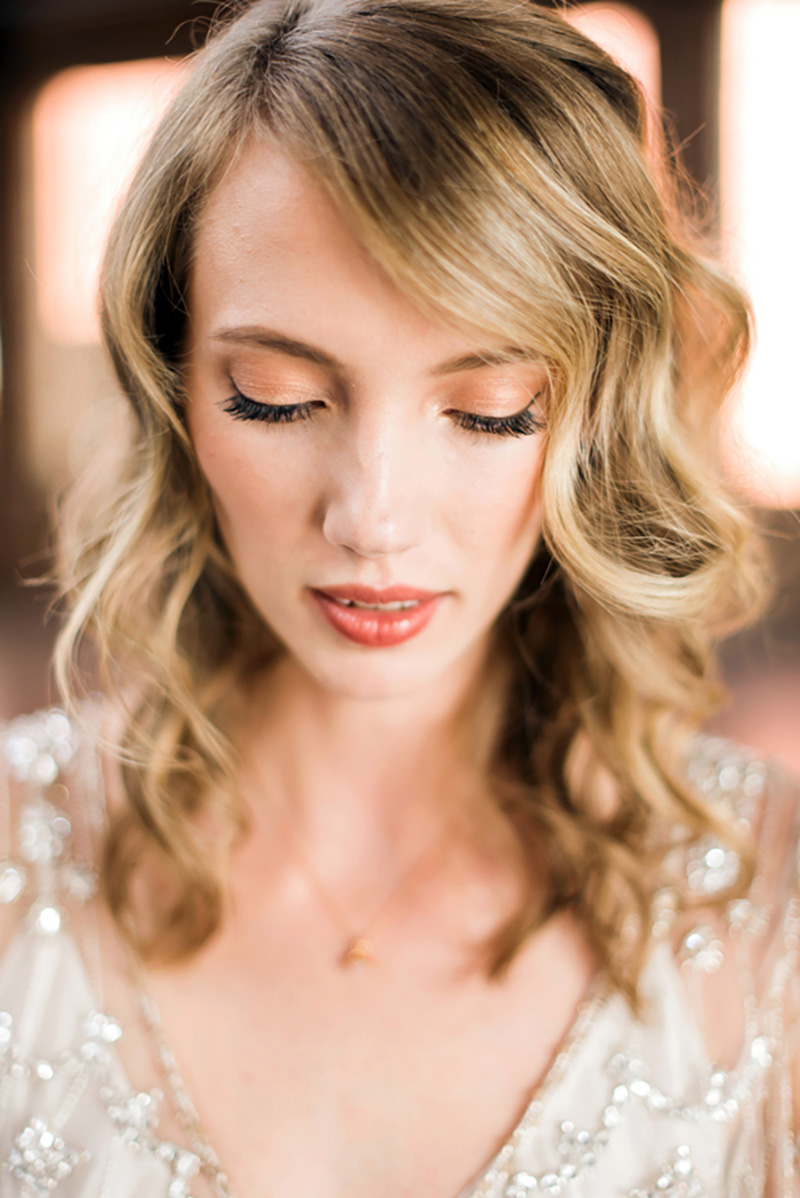 PERFECT FOR…
This shoot is perfect for the couple who wants a romantic, elegant winter wedding with a twist. This couple's favorite holiday is New Years and they are always traveling somewhere different to celebrate together. They love a great cocktail and enjoy dressing to the nines for all festivities. Their home is full of modern art, but is as cozy as can be and always filled with close friends. This couple lives in a loft in the city and will "stay young" together for a while before they start a family.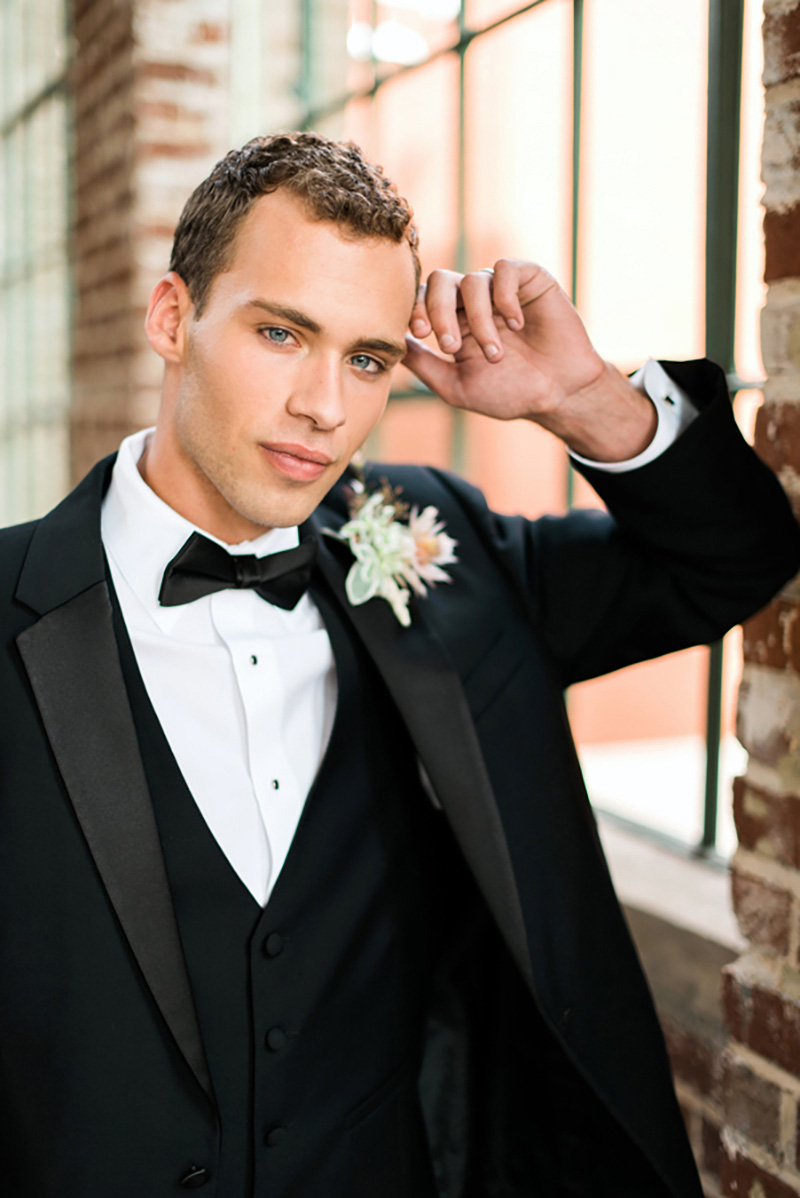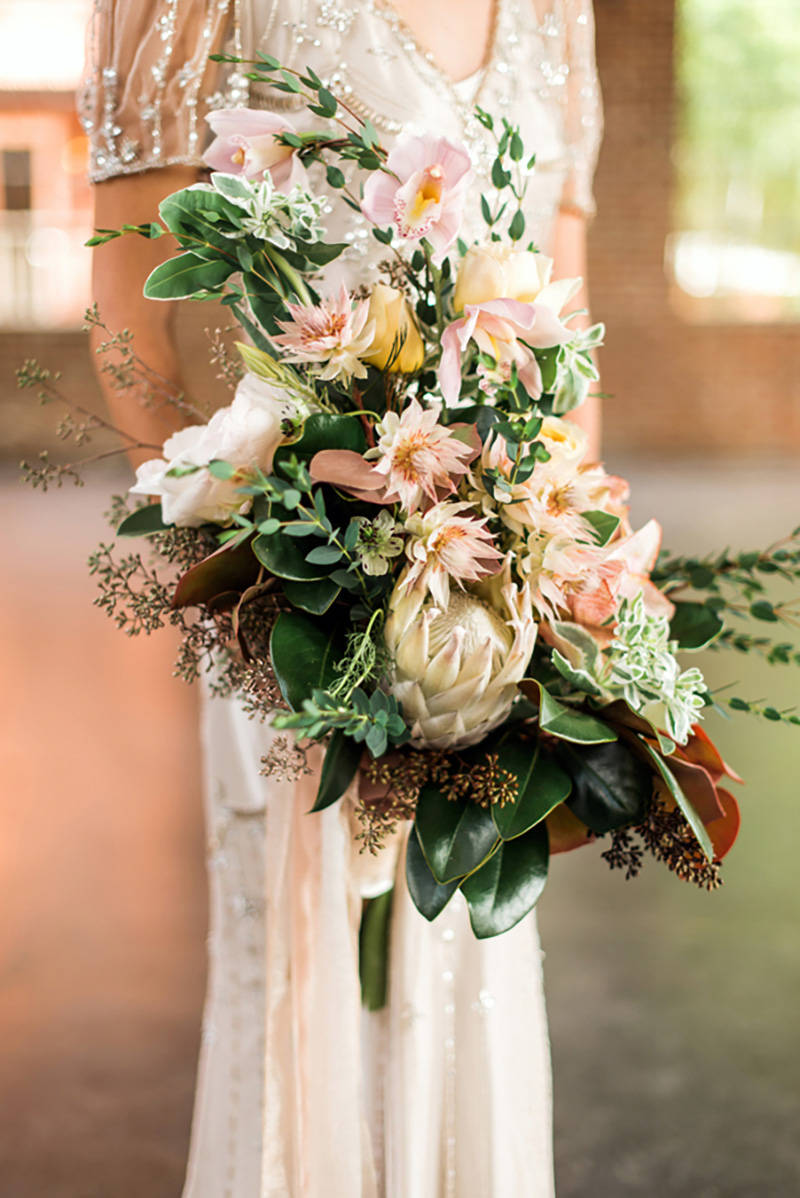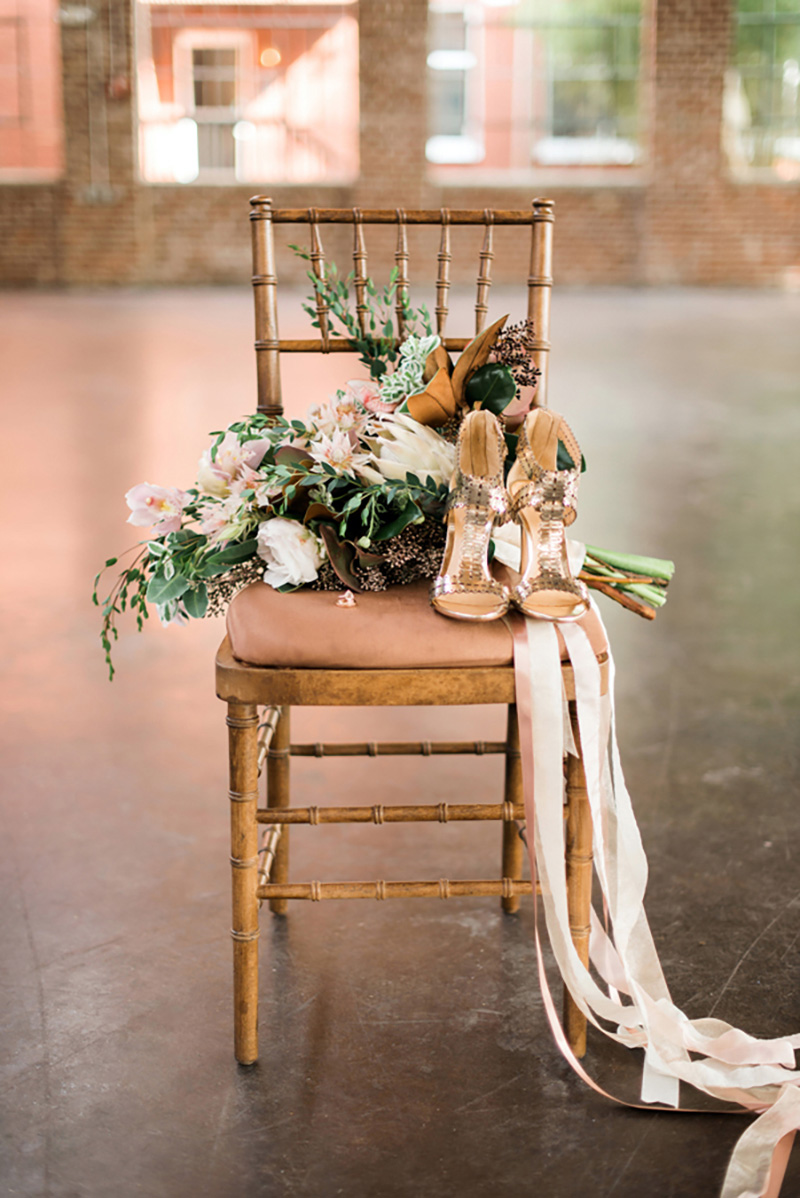 ITEMS TO INCORPORATE
To replicate this look, rent sequin linens from a company like Nuage Designs. Try to find exotic florals from your local florist or Trader Joe's. Our florist used florals that mimicked the hash lines of the protea (which to us, looked like a beautiful snowflake!) along with flowers that softened its look, like soft caramel roses and snow on the mountain. Focus your tablescape around soft candlelight and  bring in metallic elements to further mirror its soft glow.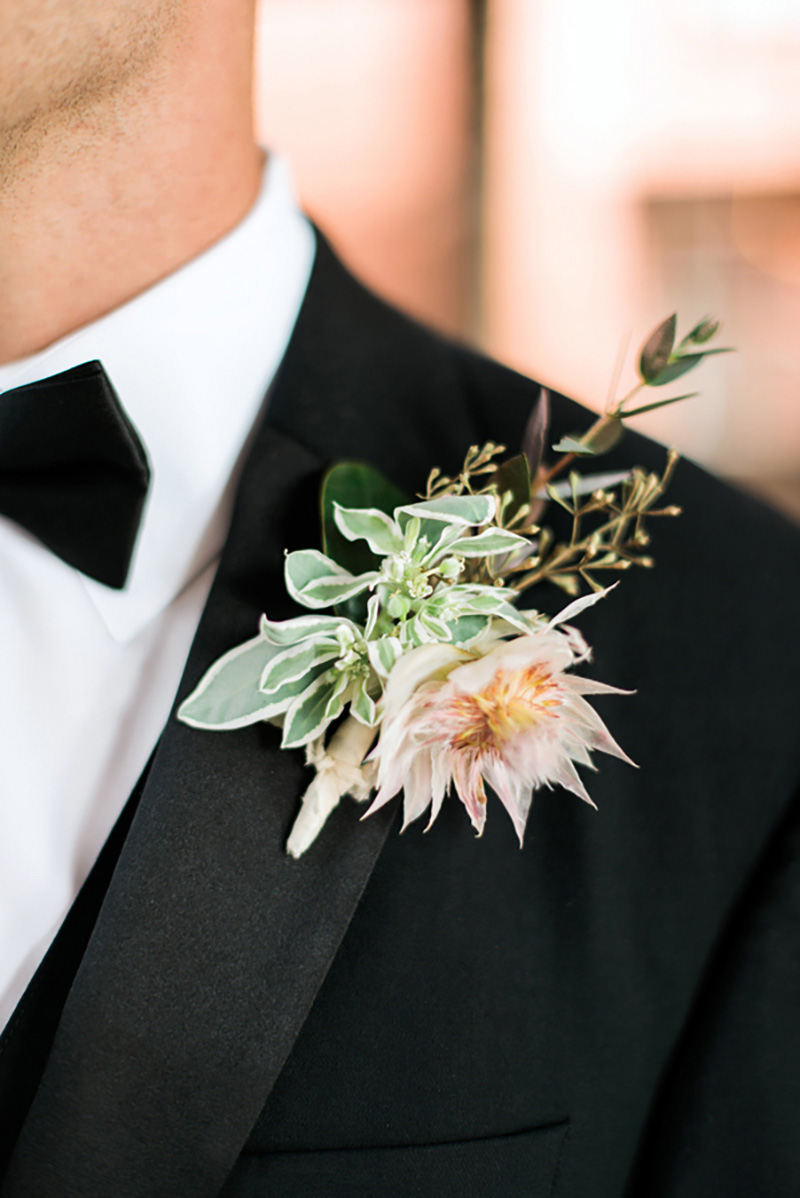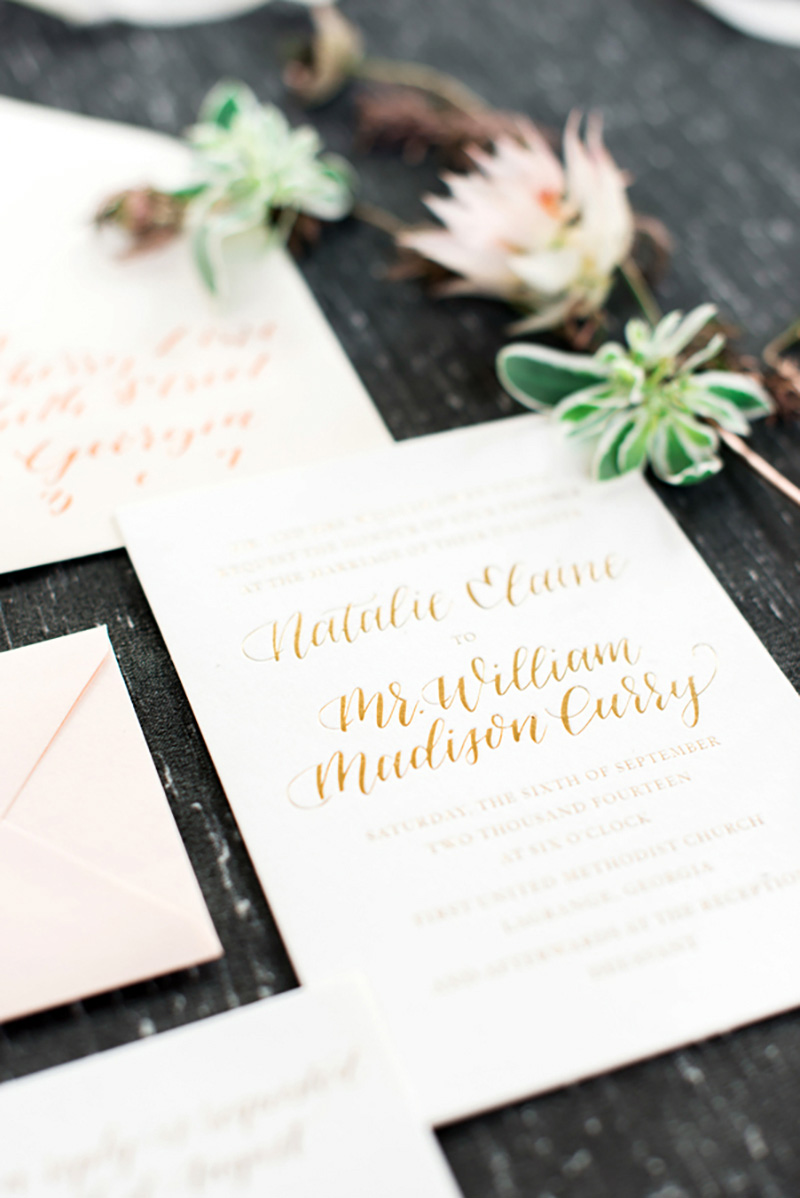 SIGNATURE COCKTAIL
For a winter wedding signature cocktail, we'd recommend a pomegranate champagne cocktail.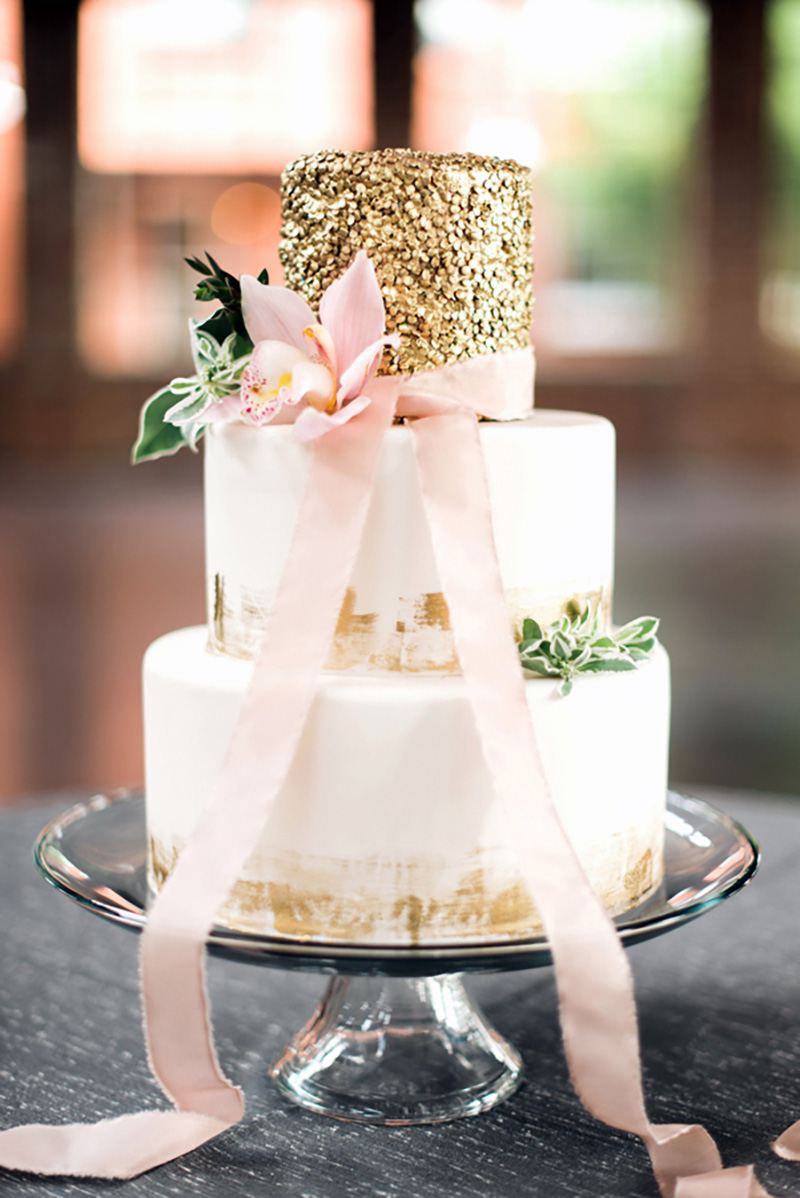 THINGS TO REMEMBER
Try to choose a venue that will give you lots of freedom for lighting and a blank space that you can fill with sparkle! Make sure your wedding is an evening wedding – the ambiance of your room will just be even more beautiful!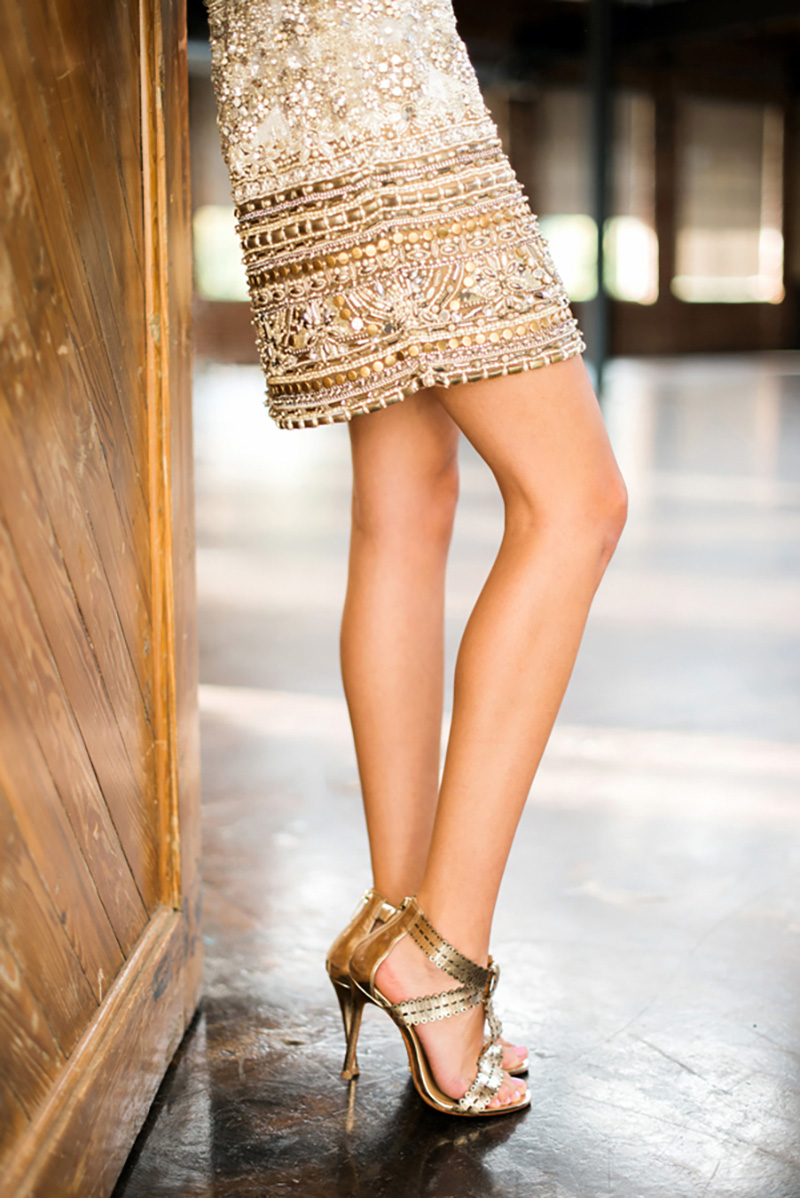 TAKE IT UP A NOTCH
We'd love to see an absolutely beautiful lighting installation at a winter affair like this one. Not enough brides think about the atmosphere and feel of the room, and lighting greatly adds to that! Make sure to meet with a lighting specialist to make your winter event look not just stunning, but warm!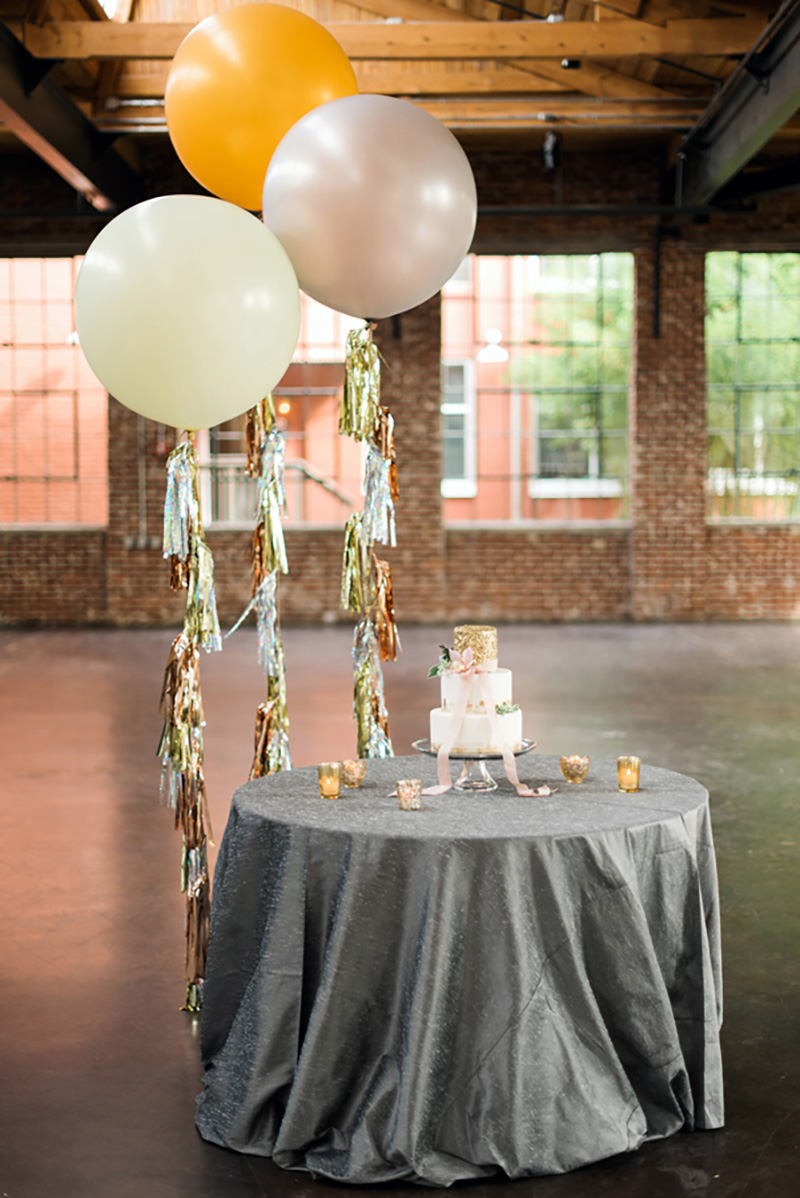 The Celebration Society // BTS photo shoot from Rusticus Wedding Films on Vimeo.
Be dazzled with even more images from this shoot here!
Click here to learn more about planning a wedding in Atlanta.